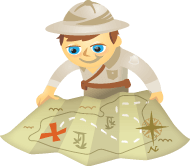 Do you want more followers on Periscope?
Have you considered promoting your Periscope broadcasts on Twitter?
Twitter now allows users to view Periscope broadcasts live in their Twitter feeds, giving you exposure to a much wider audience than with the Periscope app alone.
In this article you'll discover how to build a Periscope audience with Twitter.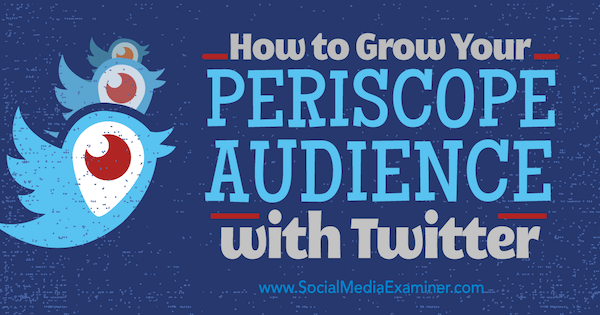 Listen to this article:
Where to subscribe: Apple Podcast | Google Podcasts | Spotify | RSS
#1: Broadcast Your Periscope Live Stream to Twitter
There are a few simple steps you need to take to get started with Periscope and broadcast your live streams to Twitter. After you download Periscope (which is available for Android and iOS), you see a screen that allows you to log into Periscope using Twitter.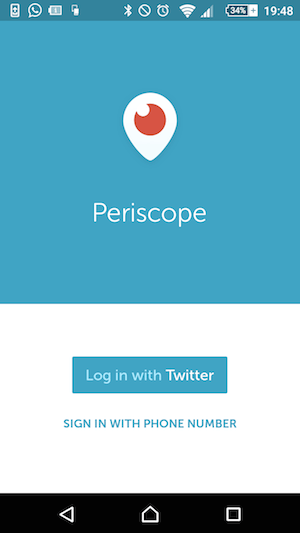 Next, you need to authorize Periscope to use your Twitter account. Then you're in!

When you're ready to broadcast on Android, tap the red camera icon in the bottom-right corner of the screen. On iOS, tap the camera icon at the bottom of the screen.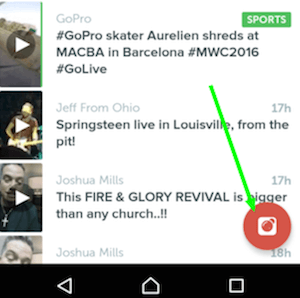 Next, type in a title to describe your broadcast, and make sure that both the Twitter icon and Public option are selected. If you've signed in with Twitter, they should be selected by default.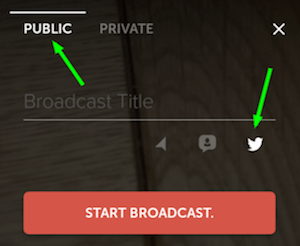 Finally, tap Start Broadcast to start your live stream. Getting started with Periscope broadcasts on Twitter really is that easy.
Before, your Twitter followers had to click a link in your tweet to leave Twitter and watch your broadcast in the Periscope app. Now your live stream will auto-play directly in their Twitter feed.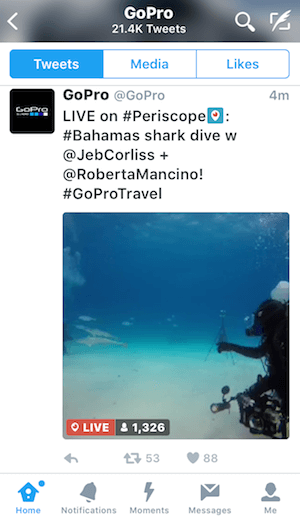 If viewers click the video, it will expand, unmute the sound, and show all of the interactions from other users.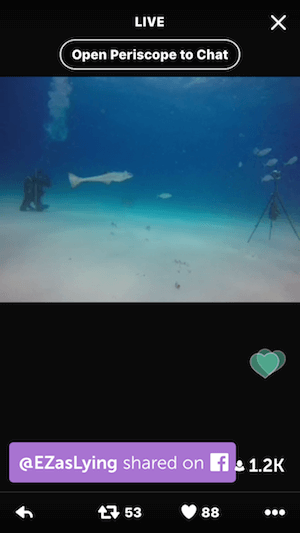 #2: Engage Twitter Users During Your Broadcast
Now that you're broadcasting directly to Twitter, that audience is part of your Periscope audience. You'll want to make the most of the fact that you already have an audience on Twitter.
You can encourage engagement by asking questions in your broadcast titles.
Get Your FREE Course: Web3 for Beginners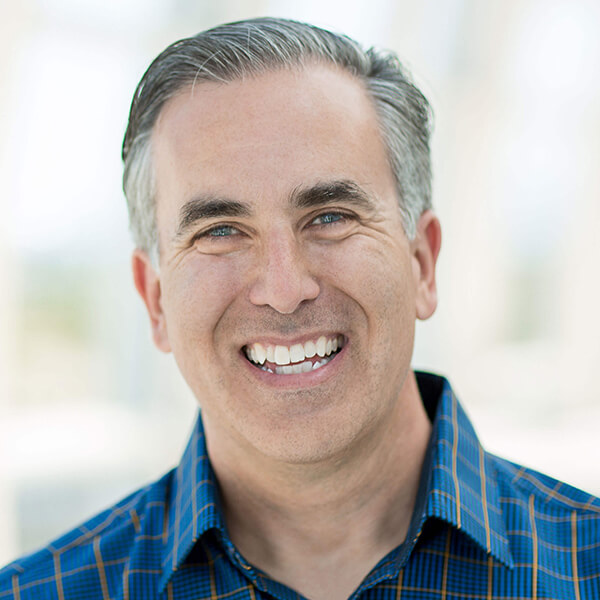 Curious about Web3, but don't know where to start or who to trust?

Introducing Web3 for Beginners, a course taught by Michael Stelzner, the founder of Social Media Examiner.

Learn the basics of Web3 and apply it to your business with this FREE comprehensive course.
CLICK HERE TO GET FREE ACCESS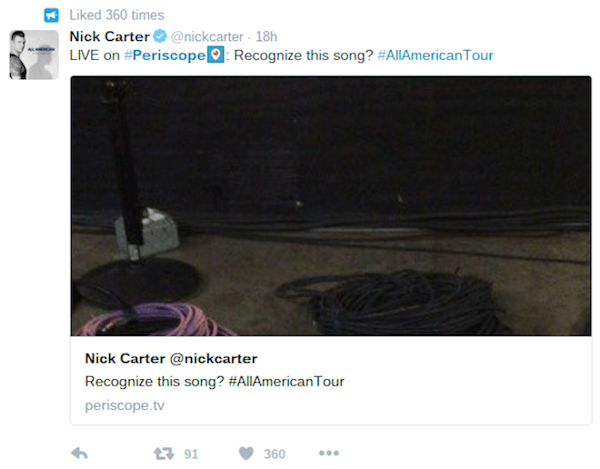 Build interest for your upcoming broadcasts by tweeting details of your scheduled shows.

You'll also want to tag anyone who has contributed to or guest-starred in your broadcast.

During the live broadcast, answer your audience's questions.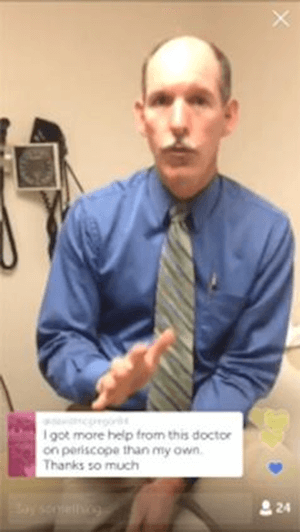 When it comes down to it, Periscope's native Twitter broadcasts have changed very little about how you engage with your audience. Engagement always comes down to your ability to communicate effectively with your audience.
#3: Extend Your Reach With Hashtags
Hashtags are used to categorize and organize tweets. They're also excellent discovery tools. Tweets containing Periscope videos are no different.
Every time you tweet a broadcast, Twitter automatically adds the hashtag #Periscope to your tweet.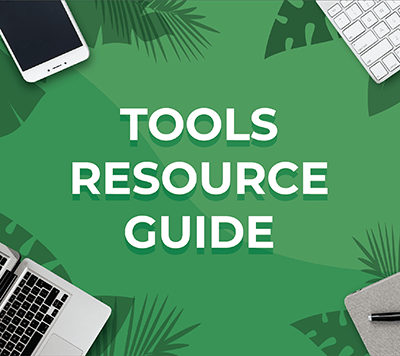 Looking for something to make your life easier?
Discover the tools we recommend to drive engagement, save you time, and boost sales across your entire marketing funnel or business.
Whether you need help planning content, organizing social posts, or developing your strategy, you'll find something for every situation.
FIND YOUR NEXT FAVORITE TOOL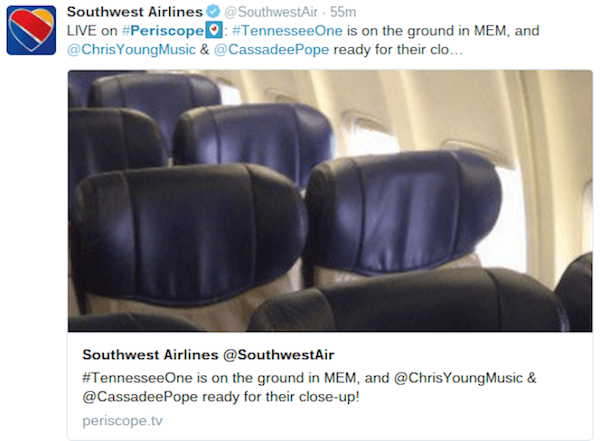 To reach more viewers, you'll want to incorporate popular hashtags into your tweets, the same way you would when tweeting normally. Be sure to double-check any unusual hashtags before using them.
Note: The "title" of your broadcast forms the bulk of your accompanying tweet. This is where you need to include hashtags, if you're using them.
#4: Promote Your Broadcast With Twitter Ads
The average tweet has a very low organic reach of about 1.85%. You can boost the reach of your tweets by paying to promote them. This is a way to extend your reach to users outside your community of followers.
Before you can begin promoting tweets (Periscope broadcasts or otherwise), you need to get your account ready for Twitter advertising.
To start, go to Twitter Ads. Then choose your country and time zone, indicate whether you'll be using Twitter advertising for personal or business reasons, enter your payment information, and type in your phone number and industry.
Once that's complete, you'll arrive on a Twitter Ads page that looks like this.
Now you're ready to create your first ad. Click the blue Create New Campaign button and select the goal of your ad. If you're planning to promote a Periscope broadcast, you'll probably want to select Video Views.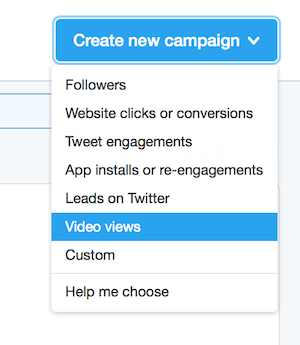 Next, type in a name for your campaign and choose when you want it to run. Remember that Periscope broadcasts only run for 24 hours, so don't set up your ad to run for a longer time period than your video will be available.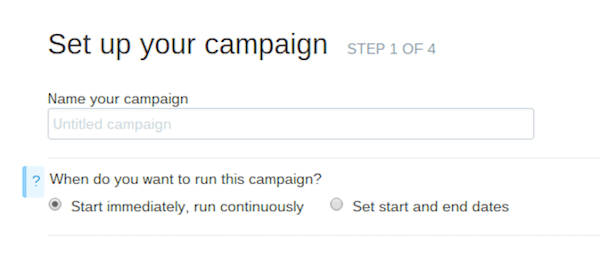 The next step is to select whom you want to target with your ad. To maximize your ROI, be sure to make good use of the audience targeting options available to you. Your targeting options on Twitter include location, gender, languages spoken, devices used, followers, interests, and so on.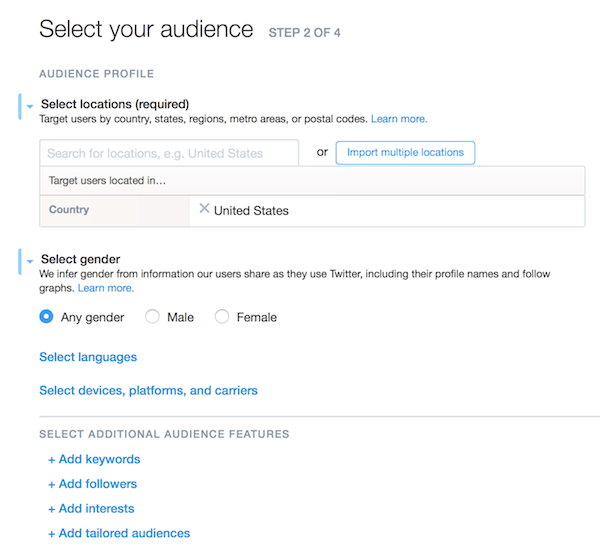 Next, set a budget for your ad campaign. You can set the maximum you want to spend on ads each day and enter a total budget for the campaign if you wish.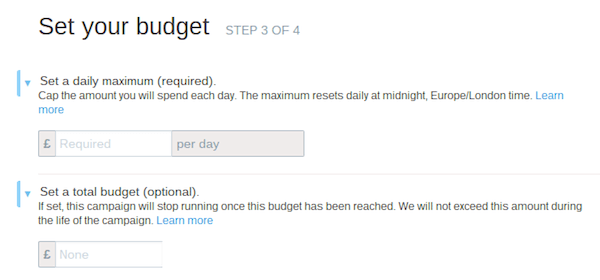 You'll need to post a broadcast to Twitter before you can promote it, so click the Select an Existing Tweet button, then choose your tweet.

#5: View Your Results
Metrics such as viewer count, number of replays, and average watch time can help you gauge the effectiveness of your broadcasts on Periscope. Although this information is invaluable, you can't assume your Twitter audience will respond in the same way as those who view your broadcasts from directly within the Periscope app.
To see how well your broadcasts perform on Twitter, keep an eye on the number of favorites, retweets, and comments your tweets receive. You can also click the activity icon to view analytics data for individual tweets.

Look at the number of impressions the tweet has had (i.e., how many times it appeared in someone's feed), how many people clicked a link in the tweet, and the total number of interactions from the tweet. If you're paying to promote your tweets, you'll get access to even more data.
Whatever you choose to analyze, pay close attention to that data. You want to identify:
What type of broadcast performs best
What time of day is best to broadcast (and promote your broadcasts on Twitter)
Who's most engaged with your broadcasts (so you can take steps to engage them further)
As with all types of marketing, analyzing your efforts and learning what did and didn't do well are critical to improving the performance of future broadcasts.
Conclusion
In isolation, Periscope and Twitter are excellent tools for marketers. But together they're an unstoppable force.
Periscope's new native Twitter broadcasts give you the chance to reach an audience far bigger than Periscope alone. Follow these steps to get started attracting and engaging this audience.
What do you think? Will you try live-streaming your Periscope broadcasts on Twitter? Please share your thoughts in the comments below.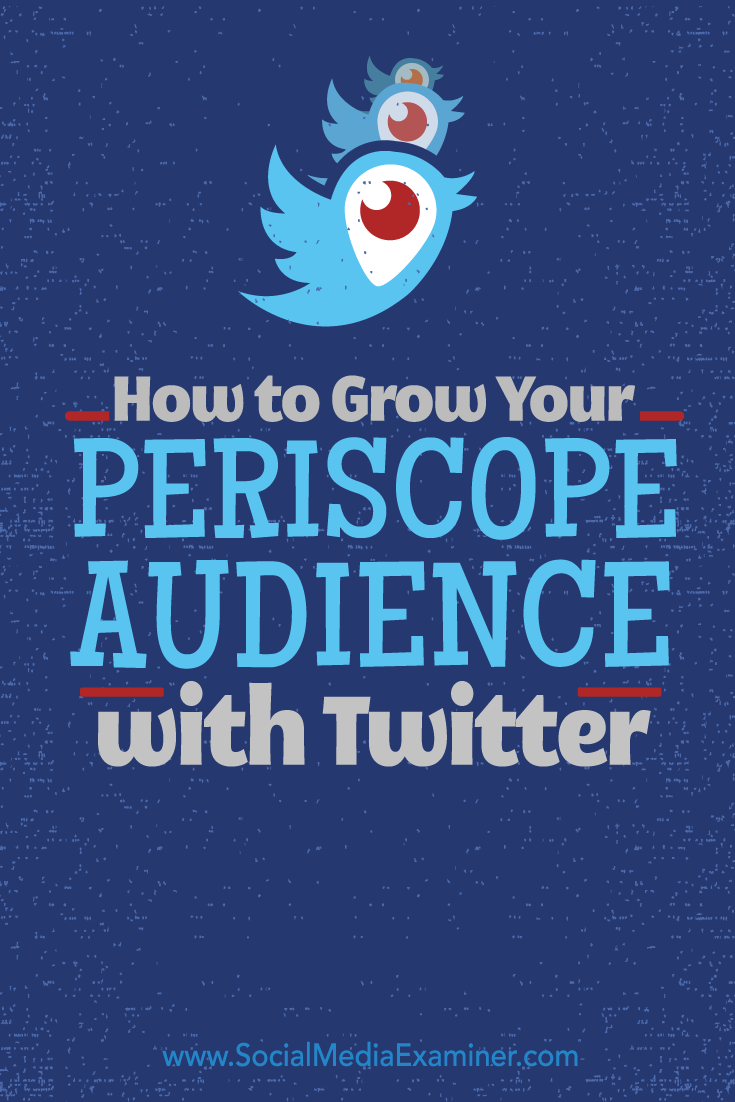 Get Your FREE Course: Web3 for Beginners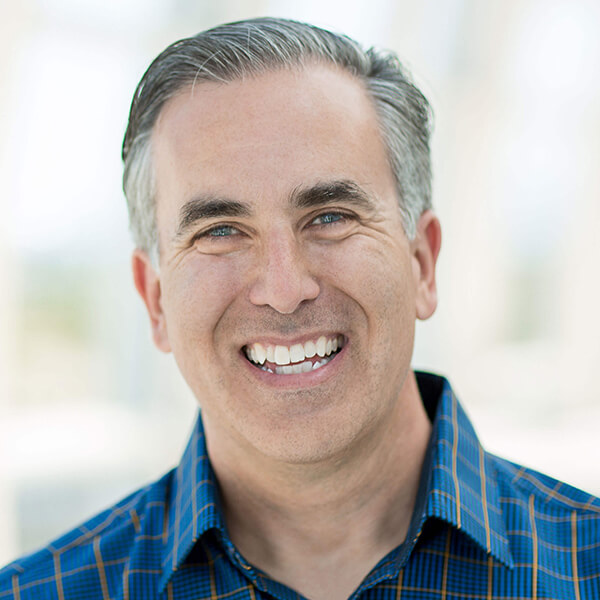 Curious about Web3, but don't know where to start or who to trust?

Introducing Web3 for Beginners, a course taught by Michael Stelzner, the founder of Social Media Examiner.

Learn the basics of Web3 and apply it to your business with this FREE comprehensive course.
CLICK HERE TO GET FREE ACCESS