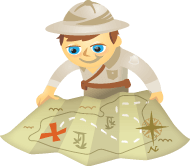 Are how to videos part of your social marketing?
Are you looking for tips to improve the creation and promotion of your videos?
Explainer videos are a new trend in how to videos. They help your customers and promote your product or service.
In this article, you'll find out what explainer videos are and how to use them in your marketing.
Why Explainer Videos?
Video is one of the most powerful forms of social media content. If you're not sharing video, but your competitor is, then they have a persuasion tool you don't. You need video if you want to get in the game, and explainer videos are an easy way to do that.
Explainer videos are exactly what they sound like. They're short videos (ideally 60-90 seconds) that begin with a customer problem and end with the solution to that problem.
https://www.youtube.com/watch?v=ob8E_dJyLJ4
You can use explainer videos to introduce a new product, service or company, or even to clarify an exact problem and solution for people who need to see it to understand it.
Convertable uses explainer videos to show people exactly how their service can solve lead prioritizing issues.
In this article, you'll find five tips about explainer videos that will get you moving in the right direction.
#1: Outline Your Explainer Video
In its most basic form, an explainer video has just two parts: problem and solution. But of course you need more than that to make it work. You need to get the viewer involved by creating a visual story. To create a visual story, you need to have an outline.
Creating anything is easier when you have an outline to work from. This is especially true of content creation, from ebooks to white papers to videos.
The video outline below is actually modeled on a proven storytelling framework and is a good place to start.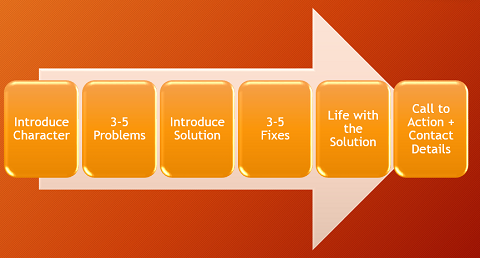 As you flesh out your outline, create a character that draws people into the story, and then introduce relatable problems that your customer wants to solve—hook them by playing to their fears and worries so they can't look away.
Get Your FREE Course: Web3 for Beginners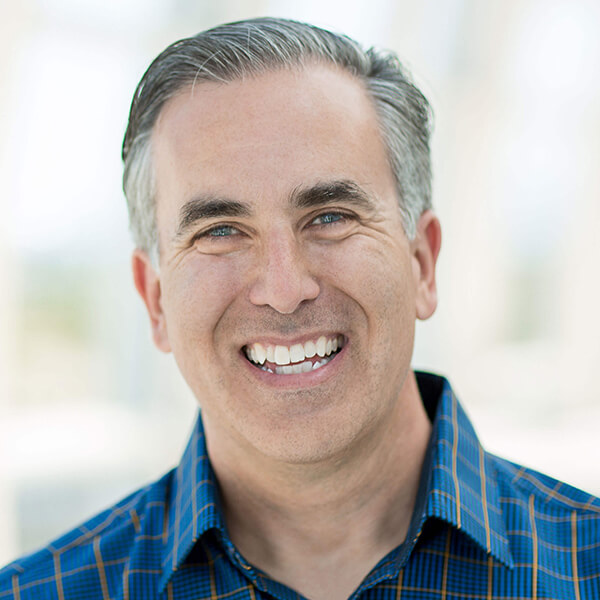 Curious about Web3, but don't know where to start or who to trust?

Introducing Web3 for Beginners, a course taught by Michael Stelzner, the founder of Social Media Examiner.

Learn the basics of Web3 and apply it to your business with this FREE comprehensive course.
CLICK HERE TO GET FREE ACCESS
Next, make the solution look impressive. Show how your product or service fixes every one of the problems you exposed. Show what it feels like when those problems are solved. This puts the viewer in a positive frame of mind (and more likely to click over to your landing page and/or buy what you're selling).
Finish with a clear call to action—Contact us! Buy from us! Download our ebook!—and provide contact details including your URL, links to downloads and your phone number.
When you're done with your outline, write a true script. Having a script keeps you focused and helps you stay within your 60- to 90-second target.
#2: Make an Explainer Video
If you've been putting off making video content because it's too expensive, I have some options for you. Some companies spend $5,000 to $10,000 to outsource a good online video. If you have the resources to do that, great! But many small businesses don't, and that's why the following tools are handy.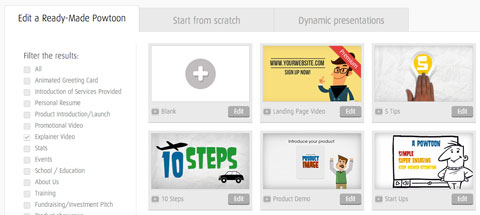 I like PowToon because you can create an animated video on your own, for free. I created my first one in just over an hour. The only catch is that there's a short 2-second "Created with PowToon" announcement at the end.
GoAnimate is another option. It's not free, but it's only a few hundred dollars per year. They say you can make your first video in less than five minutes!
If you're not interested in animation, try making a narrated PowerPoint video. The quality of this type of explainer video depends heavily on good graphics, a quality voiceover and the right music. In my opinion, though, it's worth putting the time or money into one of the other options.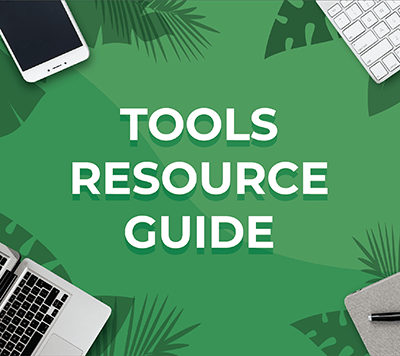 Looking for something to make your life easier?
Discover the tools we recommend to drive engagement, save you time, and boost sales across your entire marketing funnel or business.
Whether you need help planning content, organizing social posts, or developing your strategy, you'll find something for every situation.
FIND YOUR NEXT FAVORITE TOOL
#3: Work With a Production Vendor
It's fairly easy to find companies that create explainer videos for you, but evaluating those vendors is time-consuming. A few things to consider are the company's process, the number (and quality) of examples they have and the price.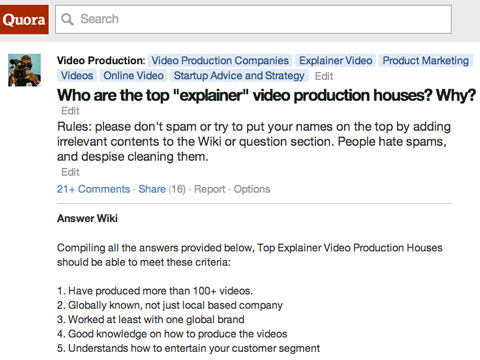 As you go through the process with your vendor, build flexibility into your plan. Creating a video (even a short one like an explainer video) can take two months or more.
The process usually goes like this: You (or the vendor) writes a script based on your outline, the vendor creates a storyboard, you give feedback, the vendor animates the storyboard, you give more feedback, and finally the vendor produces it.
I've found that it's good to get input from your team or other stakeholders on the script and the storyboard. Just keep in mind you may have to keep everyone focused; people need to respond quickly to keep the project on track.
#4: Send Viewers to Your Landing Page
If you're publishing your explainer video on YouTube, you can add annotated links to your video, but they can only link to other YouTube videos (which isn't a bad thing if you have an established YouTube channel).
To drive people to your website like Lowe's does (specifically a landing page that promotes your product), you can put an annotation in your video that shows your website address, but viewers can't click it. They'll have to type the URL into their browser.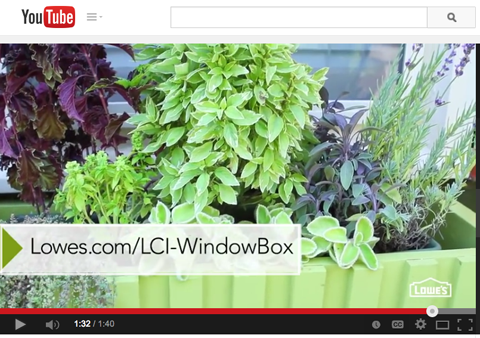 If the URL is more than your domain name (e.g., www.yourdomain.com/promotions/landingpage), shorten it with bit.ly and customize it to something memorable. For example, we used http://bit.ly/myeasyoffice for a video we did for a client.
If you want to make it really easy for your audience, add a live link in the YouTube video's description field. Place the link first in the description so it's not cut off into a "See More" area.
What makes a good landing page for an explainer video viewer? Create a page that makes visitors feel they're in the right place and tell them why they should contact you or give you their email address.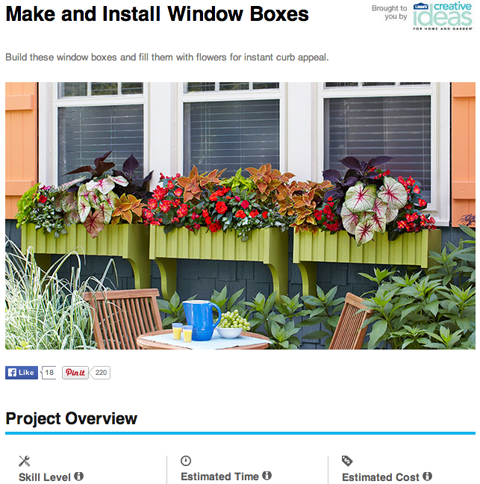 #5: Promote Your New Video
Naturally, you'll want to promote your new explainer video to your owned media lists (e.g., email, Facebook fans, Twitter followers, etc.).
The fastest way to be sure you get views on YouTube is to promote your video with YouTube pre-roll ads. These can be anywhere from $0.08 to $0.20 per view. A best practice is to create two targeting groups—one for topics (your video shows up as related to the video someone is currently watching) and one for interests (your video shows up as related to the video topics someone usually watches).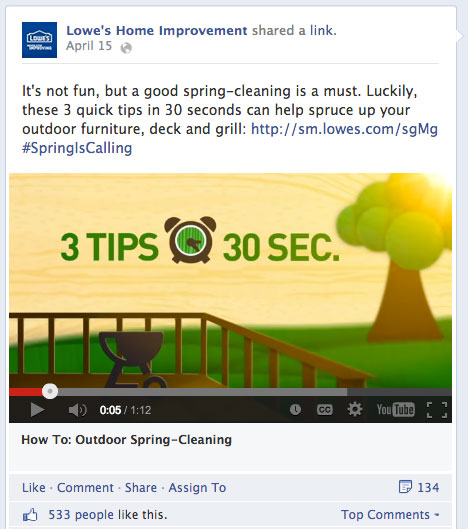 You may also want to try Facebook ads to promote your explainer videos. When you share your video in a Facebook status update, you can promote that post to reach more of your audience.
Conceive, create and distribute.
That's all there is to it. Go forth, make your video and when you post it, tell me so I can check it out!
What do you think? Have you used explainer videos for your product or service? How did your audience respond? Leave us your comments below.
Get Your FREE Course: Web3 for Beginners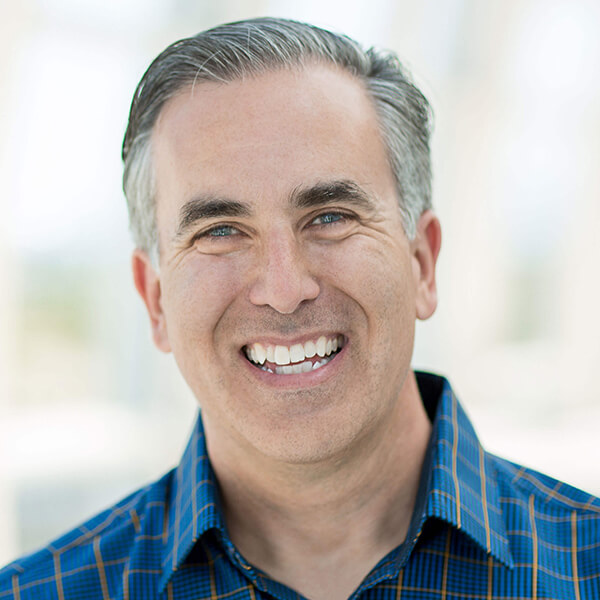 Curious about Web3, but don't know where to start or who to trust?

Introducing Web3 for Beginners, a course taught by Michael Stelzner, the founder of Social Media Examiner.

Learn the basics of Web3 and apply it to your business with this FREE comprehensive course.
CLICK HERE TO GET FREE ACCESS