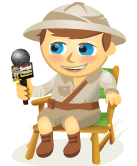 In this video I interview Chris Garrett, co-author of the book ProBlogger. Here Chris provides great advice to helps businesses achieve value with social media.
Chris shares the best way to approach Twitter and how to avoid the biggest mistakes people make. He also highlights the importance of attraction, retention and conversion for your business blog.  Be sure to read the other takeaways listed below.
Here are other things to pick up in this video:
On Twitter:
Do not go into all guns blazing
Listen, get to know people there
Research to find out if people are interested in what you want to talk about
Tweet as you'd like to be tweeted to
Engage people and have conversations
Don't simply shout out broadcasts
On engagement:
Get Facebook Marketing Training - Online!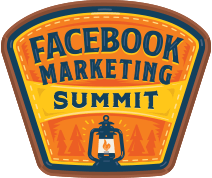 Want to improve your engagement and sales with Facebook? Then join the largest and best gathering of Facebook marketing experts as they share their proven strategies. You'll receive step-by-step live instruction focused on organic Facebook marketing, content creation, and Facebook ads. Become the Facebook marketing hero for your company and clients as you implement strategies that get proven results. This is a live online training event from your friends at Social Media Examiner.
CLICK HERE FOR DETAILS — STARTS AUGUST 10TH!
Reply to what people
Being interested is more interesting
Listen and show you are aware of what others say
Ask questions so people can do the same back
Use contests on your blog to engage people
On the biggest mistakes people make blogging:
Lack of focus and covering too many different topics
Plan what you want to say, identify your audience and what your audiences wants to know
Look after the people you've already got
The more "me" you say, the more people say "go away"
Write for your audience and not yourself or what you are interested in
On attraction
Great content is key
Networking wherever you go
Mention your blog when you can and include a call to action with a benefit to your audience
Content is King, but a king without an army is a man in a funny hat:
Content is crucial but not everything
You also need promotion
Mobilize your fans to become your advocates
Chris just finished the book, Blogging for Business. You can find Chris blogging on the business of blogging and new media and as a regular contributing author here on Social Media Examiner.