Want more customers from Instagram? Wondering how to get your fans to do the selling for you?
In this article, you'll explore a how-to strategy for capturing, engaging, and converting superfans who'll tell their friends about you.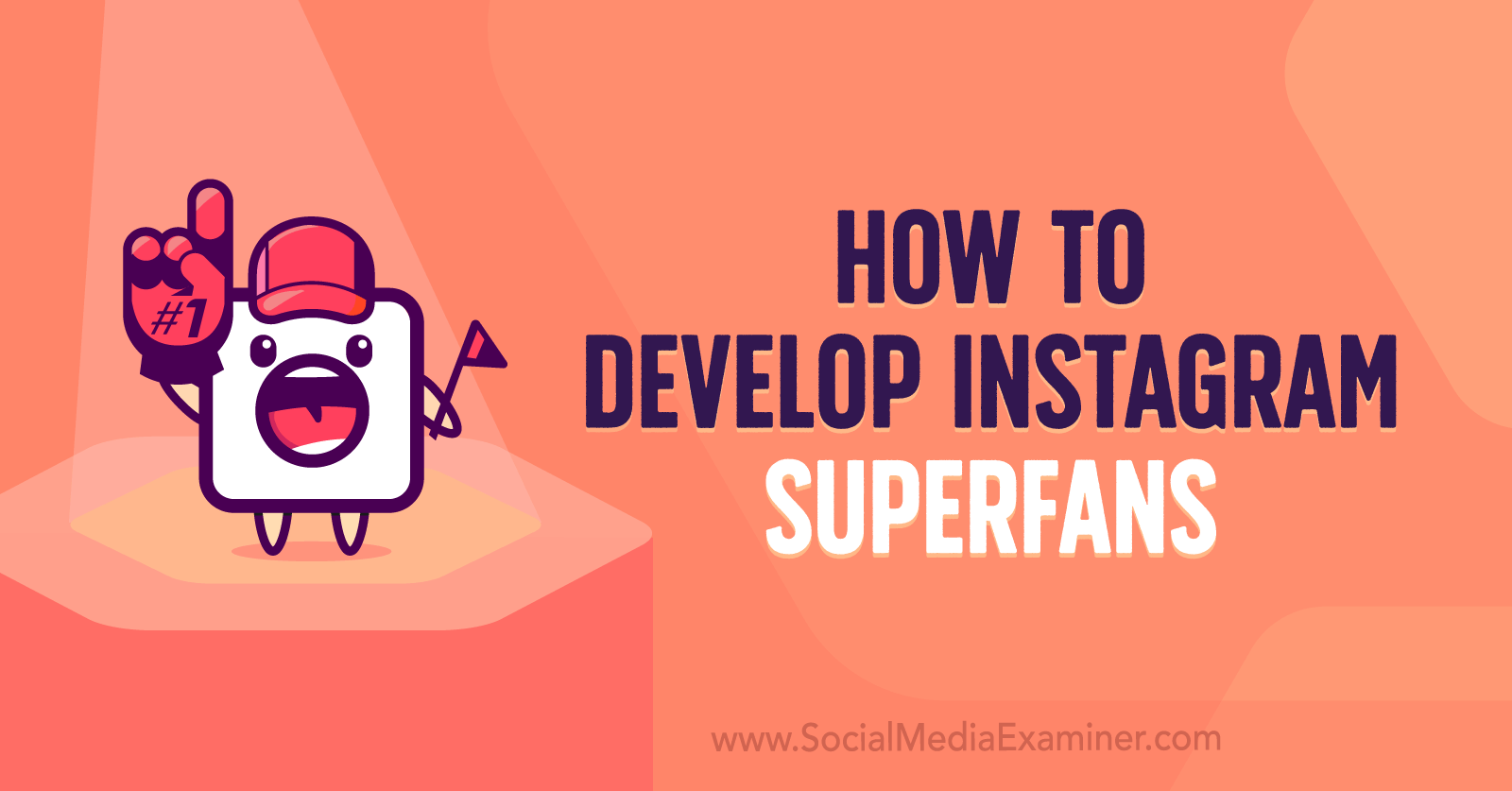 How Superfans Can Help Your Business Grow on Instagram
Superfans go deeper than people who simply like your business or enjoy your products or services. They do more than just recommend your products or services. Without necessarily being asked to do it, they'll actually advocate for your business by supporting and spreading the word to anyone who'll listen.
And they don't just talk about how much they like your business or products. They'll also talk a lot about the impact your business or products have on them. Word-of-mouth marketing has always been a powerful tool for many brands and businesses. Social media, and Instagram specifically, bring that word-of-mouth tool up to a whole new level.
With Instagram, your superfans are able to not only talk to their audience about you but also get you in front of new people.
We've been saying for a long time that engagement and connection with your audience are important metrics to master on Instagram. But if you can cultivate superfans from within your audience, people who'll promote and advocate for you, then you truly have a high-quality audience that will help you grow your business on the platform.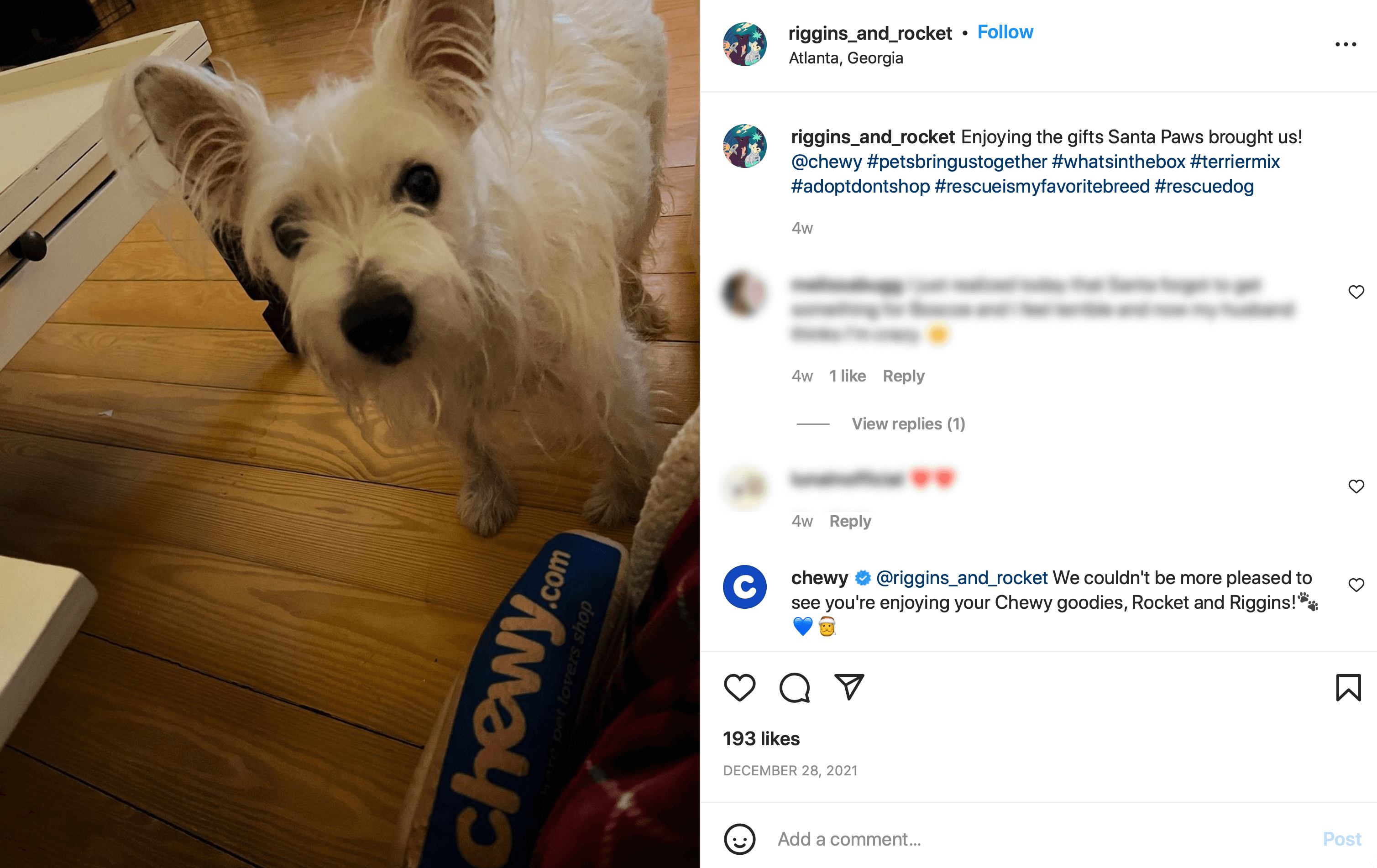 How to Use Content to Create Advocates
Content on Instagram can feel like a tricky thing. A lot of businesses tend to focus their content on the offers they're promoting and don't spend any time really bonding with their audience. They haven't given their audience enough time to make that transformation from follower to superfan. That transformation requires a deep connection.
Because you never know the level of connection your viewer has with you at any particular moment, any piece of content you publish could be the first time someone views you. It could be their introduction to you. Or it could be viewed by someone who has been following you for years and has already heard much of what you have to say and loves your brand and your messaging.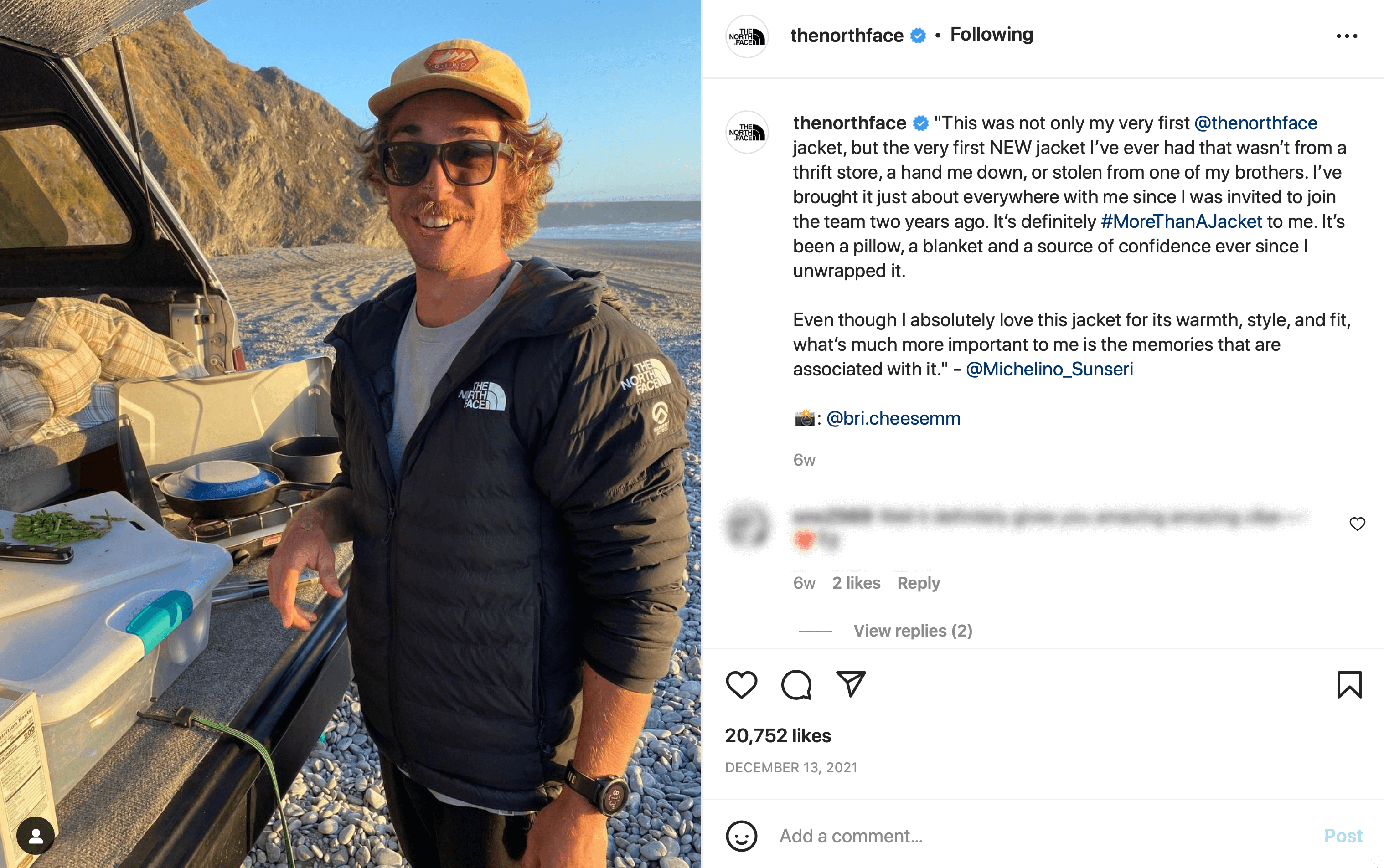 You can view the stages your audience steps through as they go from follower to superfan as a connection funnel. And you, as the business or marketer, need to understand which step in the connection funnel each piece of content supports.
We're breaking down this funnel into 3 Cs:
Capture your audience's attention.
Converse with your audience.
Convert your audience into your advocates.
Ideally, you want to create this content in a ratio of about 50% capture, 30% converse, and 20% convert.
Putting together a connection funnel based on the three Cs will help you grow your following into superfans who'll advocate and support your business. Let's dig a little deeper into each of these 3 Cs and how you can use them to create superfans on Instagram.
#1: Capture Your Audience's Attention on Instagram
The first step in this funnel is capture—content that captures the attention of your ideal client or audience.
Even with the changes that Instagram announced recently regarding the split into multiple feeds, you're still going to want to learn and take advantage of the algorithm. People can now view their feed based chronologically, as well as their favorites, but the default is still going to be the primary algorithm. That means putting out engaging content that your audience will connect with.
There are plenty of ways you can do this, including simply asking your audience about what they want to see. You can publish polls, use your insights and analytics to see what's already working and publish more of that, and take advantage of new features that Instagram is pushing out. Right now, Instagram is really pushing Instagram Reels, which makes those videos very useful in terms of getting in front of a new audience.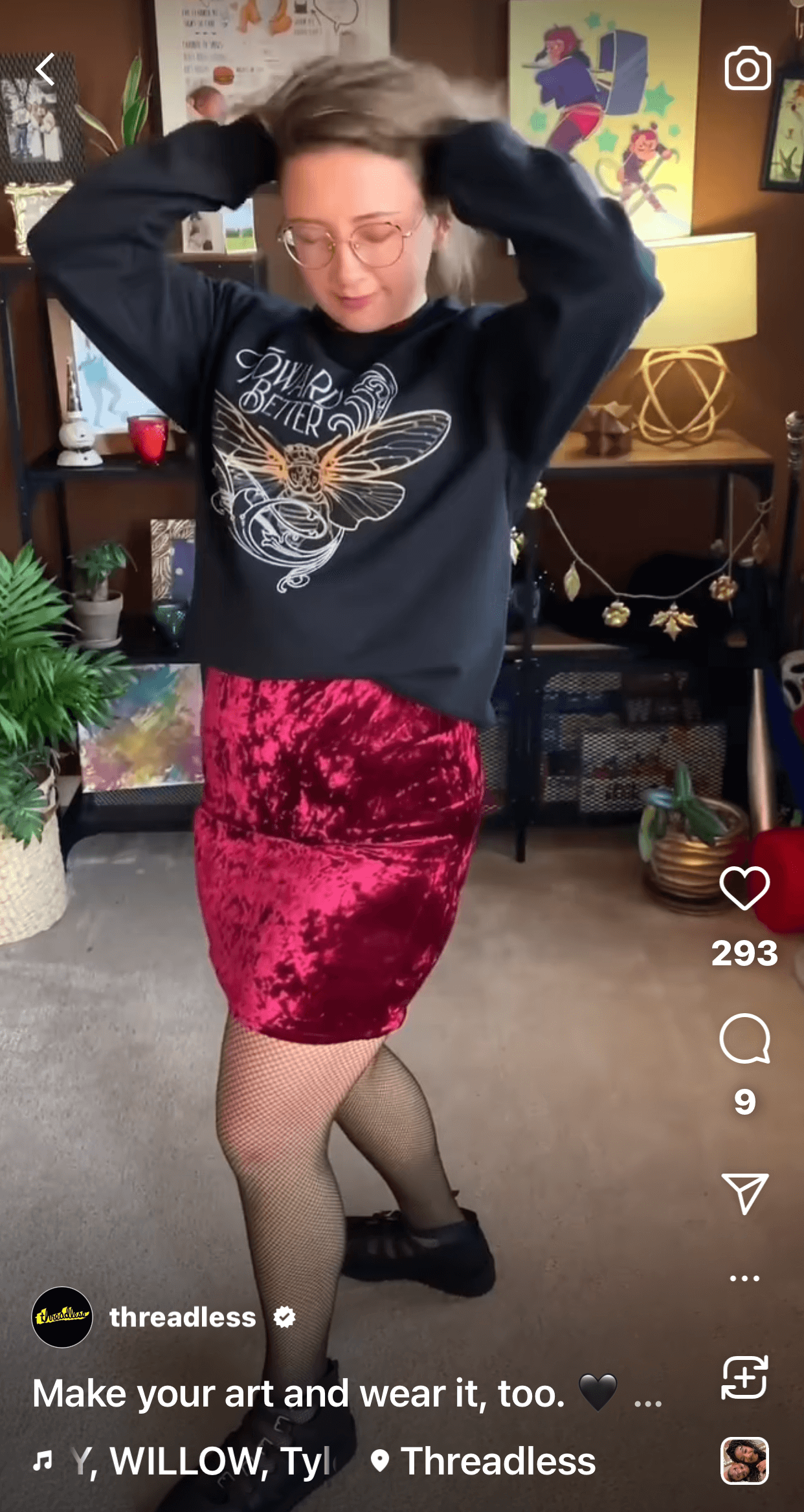 Capturing your audience's attention means telling them what they're going to get out of following you on Instagram. Posts that entertain and educate do very well when it comes to capturing attention.
Once someone sees these posts, they're going to want to tap through to view your profile and see whether they want to follow you, which brings them to the converse step in your funnel.
#2: Converse With Your Instagram Audience
The next step in this 3 Cs funnel is converse. This is when you hold a conversation with your audience that brings a strong connection and engagement. When your audience talks to you, they're leaving you comments and sharing your stories, and you're responding to those comments and stories. Here, you have an opportunity to bond with your audience.
Two of the strongest tools that Instagram offers for this stage in the funnel are Instagram Stories and Instagram story highlights.
Instagram stories are short, full-screen animations or videos that live at the top of the main feed and generally disappear after 24 hours. Instagram story highlights are collections of these Instagram stories that allow them to be viewed on your profile even after they've disappeared from the main Instagram feed.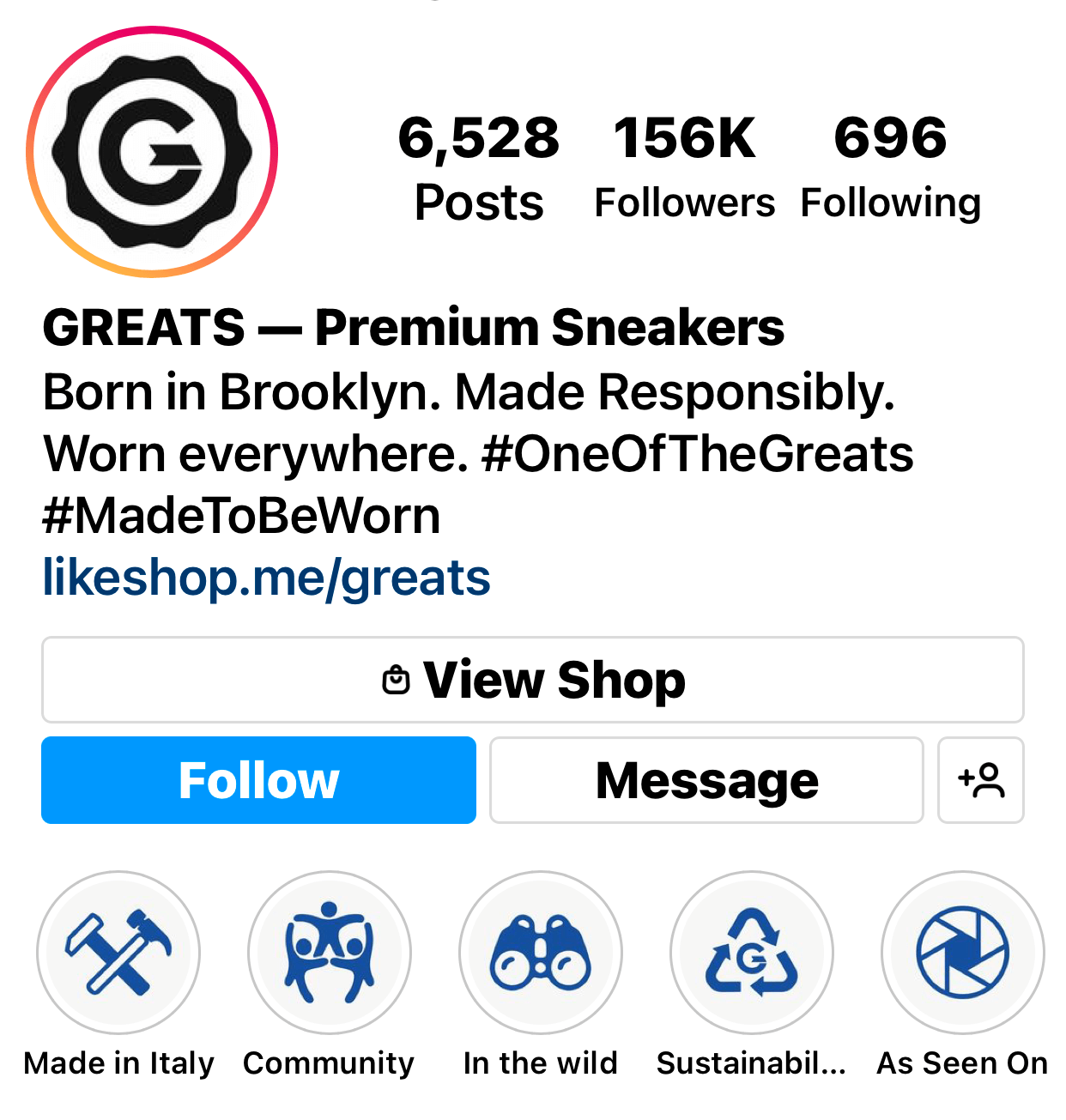 And the reason stories are so powerful is because of where they live and how Instagram pushes them out. Instagram pushes stories mostly to people who already follow you. It's the perfect spot to carry on a conversation and talk to them, ask them how they're doing, share interesting points about your day, and hold a conversation.
And Instagram story highlights are some of the first elements that a person would see on your Instagram profile after following a post you've published to the main feed. So you can arrange your Instagram story highlights in such a way that they actually invite new audience members to follow you and start the conversation.
For example, you could have an Instagram story highlight labeled "Start Here" with stories in which you introduce yourself to your audience, let them know who you are and who you serve, what you offer, the type of solution you provide, and the type of content they can expect to see from you once they follow you.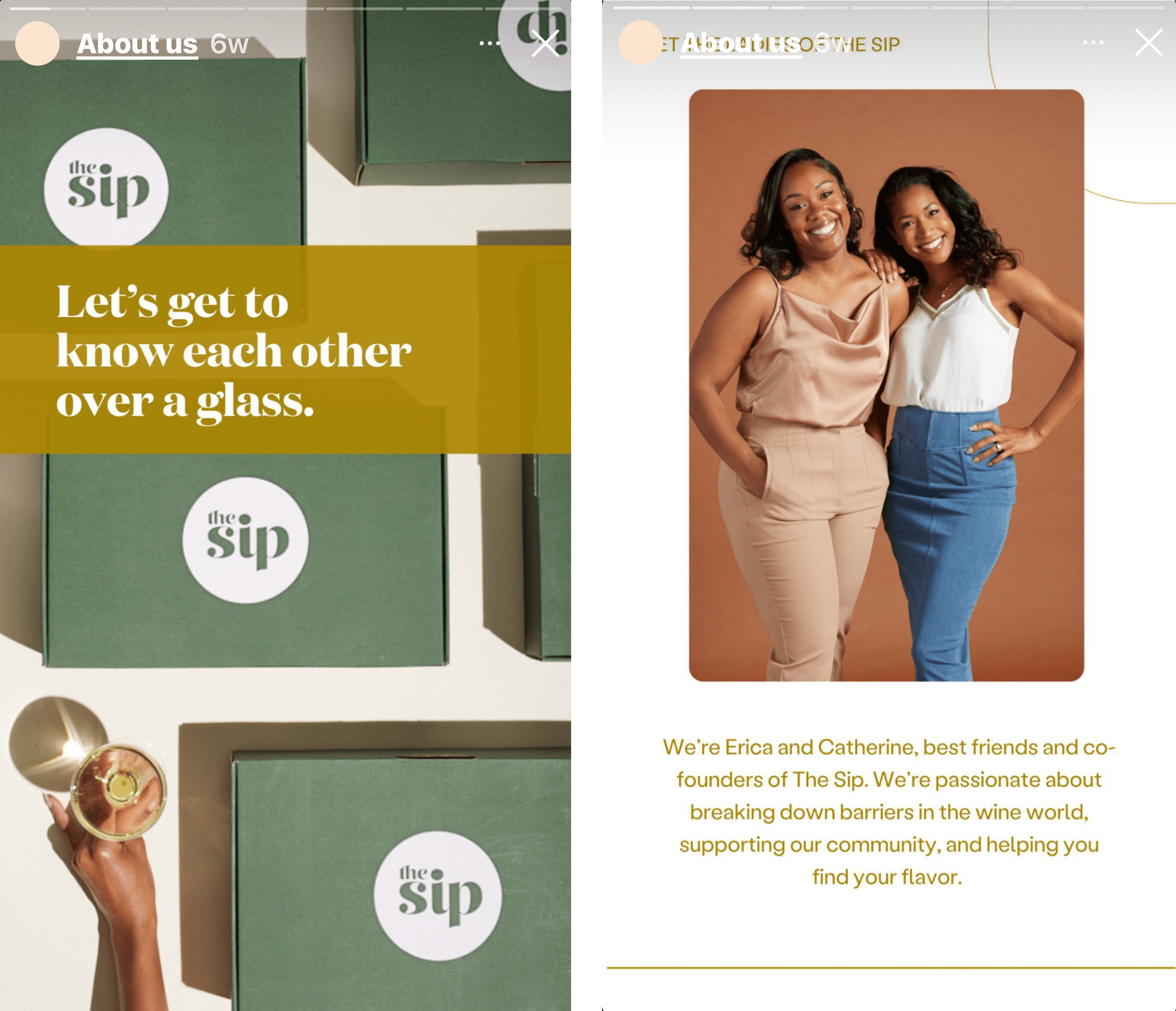 During the converse step in the three Cs funnel, you want to show your face (or a face) to help your audience build that connection. People want to connect with other people, not necessarily graphics and logos. They want to hold a conversation with the person behind the brand, which means behind-the-scenes content, meet and greet, tours, and takeovers. You can also use some of the Instagram Stories engagement stickers such as the Q&A sticker.
Another great tool for conversing with your audience is Instagram Live. What's great about Instagram Live is that you can repurpose your live videos for IGTV and keep the conversation going.
#3: Convert Your Instagram Audience Into Your Advocates
When it comes to business, most people think of conversion as the point at which a follower becomes a customer. In this case, however, we're talking about the point at which a follower converts from audience member to advocate—from a follower to a superfan.
It's not the point at which people purchase your products; rather, it's the point they start supporting your business and promoting your brand through word of mouth to their own audience. These are the people who get who you are and what your brand is all about.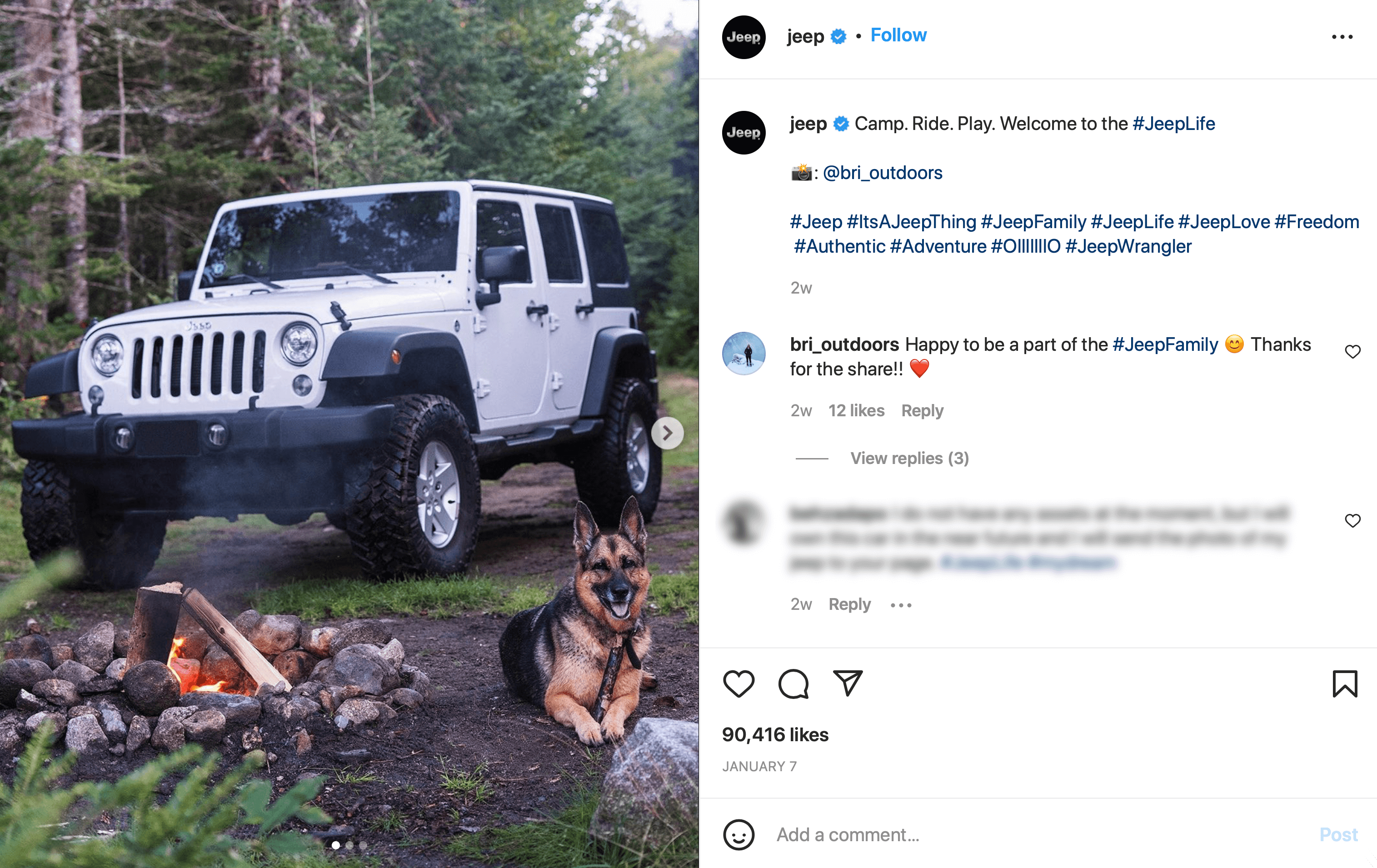 If you've been publishing content that regularly captures the attention of your ideal audience and starts a conversation with them, then over time, many of them will be ready to convert into advocates.
One way to help your audience convert into advocates is to build a real engagement routine. This means more than simply posting engaging content and hoping that people will accept the invitation and engage with you. It means responding to them when they do engage with you as well as engaging on their content, responding to their stories that mention you, sharing their content, and even sending them messages thanking them for participating in the conversation with you.
One of the key things about this type of engagement is that it needs to be authentic. You can't send a direct message with any expectations or strings attached; it's purely a connection point. This is where you've spent so much time building a bond between you and your audience, and now you want to solidify that bond so they'll spread the word about your brand.
Building out the engagement routine can feel overwhelming, especially when there's already so much going on in social media and Instagram. One thing that can help, if you don't have a tool that includes a social inbox where you can find your engagement easily, is to save your comments to refer to later.
Individual engagement at this level isn't necessarily something that can scale very easily. Businesses just getting started on Instagram, with a small following, will find it much easier to keep up with this level of engagement. Even businesses with a larger following can hire someone to follow through on an engagement routine and continue building those relationships with their audience.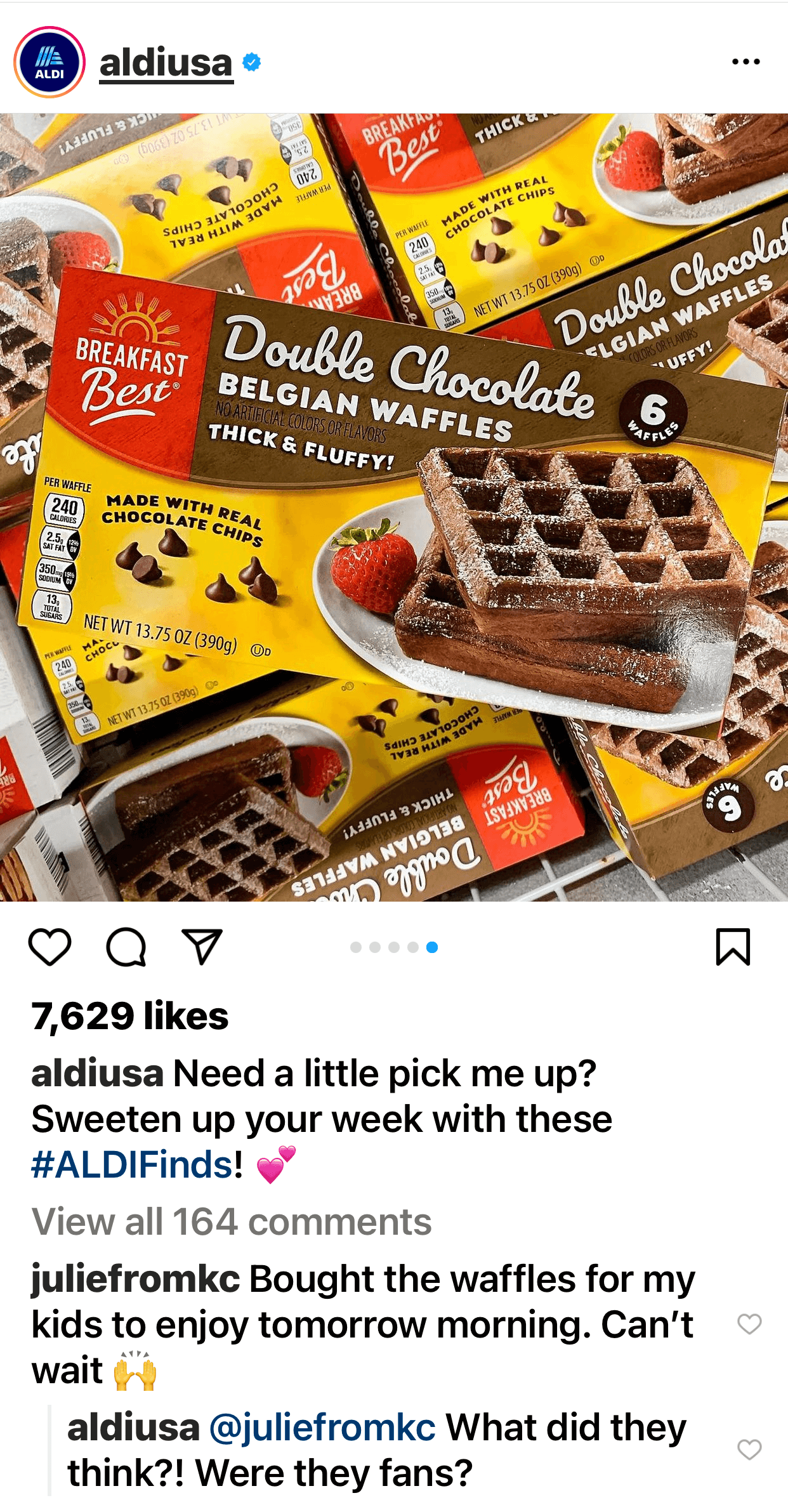 Those businesses with the largest followings on Instagram will have the hardest time being able to engage with everyone who starts a conversation on their page. But some effort should still be made to draw out a conversation with your audience. And if you find that you're unable to keep up with that conversation, there are tools available that can help you scale.
When you're starting out, building up these advocates can really help create the core of your following and help you grow a qualified audience. But even after your audience on Instagram has grown to the point you're unable to keep up with the engagement, there's real value in setting aside regular time to engage with as many people as you can.
Even if that engagement is just to let them know that you see them and you know that they're engaging with you. People love to know that they make a difference, and this is one way to let your audience know that they make a difference to you.
Other Notes From This Episode
---
Stay Up-to-Date: Get New Marketing Articles Delivered to You!
Don't miss out on upcoming social media marketing insights and strategies! Sign up to receive notifications when we publish new articles on Social Media Examiner. Our expertly crafted content will help you stay ahead of the curve and drive results for your business. Click the link below to sign up now and receive our annual report!