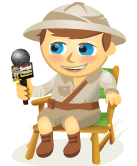 In this video I interview Dennis Yu, CEO of BlitzMetrics, an agency that does Facebook advertising for businesses with a local presence.
Dennis shares tips on how to set up a successful Facebook strategy for local businesses.
Be sure to check out the takeaways below after you watch the video.
Here are some of the things you'll learn in this video: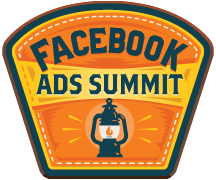 Get Facebook Ads Training—Online!
The Facebook Ads Summit is ideal for any marketer who wants to better understand the latest Facebook ads strategies and improve their testing and analysis. The world's top Facebook ads experts show you their proven techniques. The Facebook Ads Summit is a live online training event from your friends at Social Media Examiner.
CLICK HERE TO LEARN MORE
How to use Facebook to capitalize on reaching local markets
The number of fans brands want to have on Facebook
Why you need to build a critical mass for successful Facebook marketing
Why you need to leverage the existing friends your business already has
How to know whether the Facebook fans you have are a worthwhile investment
How social lead generation is different
What analytics you need to track social lead generation
Why small brands are better at Facebook marketing
How to start with a solid marketing strategy
What you can learn from communication problems already encountered on email marketing
Connect with Dennis on Twitter @dennisyu, check out BlitzMetrics on Facebook and get your free BlitzMetrics dashboard.
Does your business have a successful Facebook strategy? What tips do you have to share about leveraging your Facebook marketing? Please leave them below.