Wondering how to build a scalable business with YouTube? Looking for a proven model that turns followers into customers?
In this article, you'll discover how to create a YouTube community that people will invest in.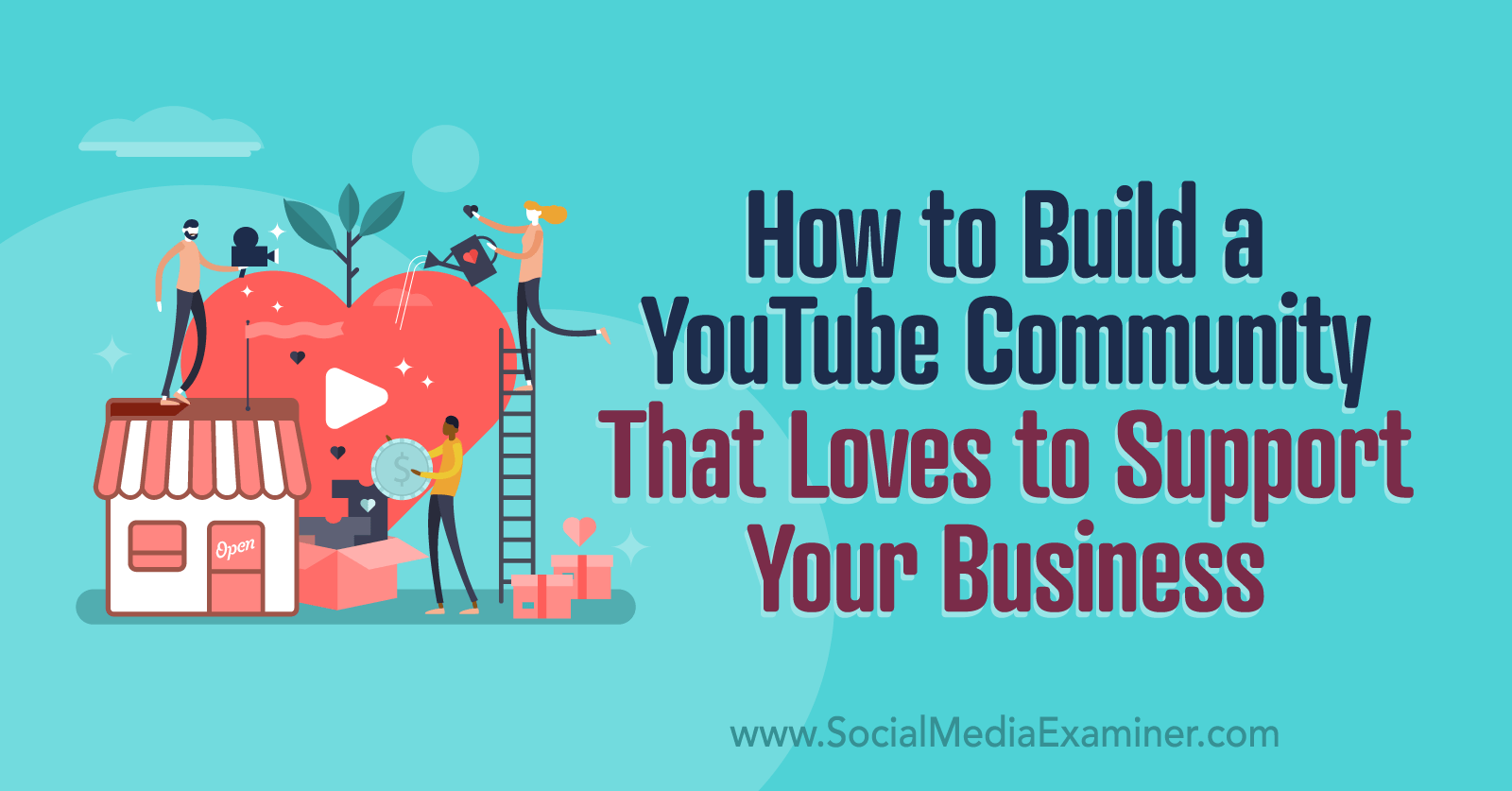 How YouTube Can Grow Your Business
YouTube is one of the most powerful platforms on the internet. It's hard to wrap your head around just how big the video-sharing network really is.
Here's one way to look at it: YouTube is rapidly replacing Google as America's favorite search engine. If you're looking for high-level, high-value content on a specific topic, chances are that you'll start with a YouTube search. And even if you're still old-school enough to search on Google, you'll see YouTube's top suggestions right there on the first page of the search results.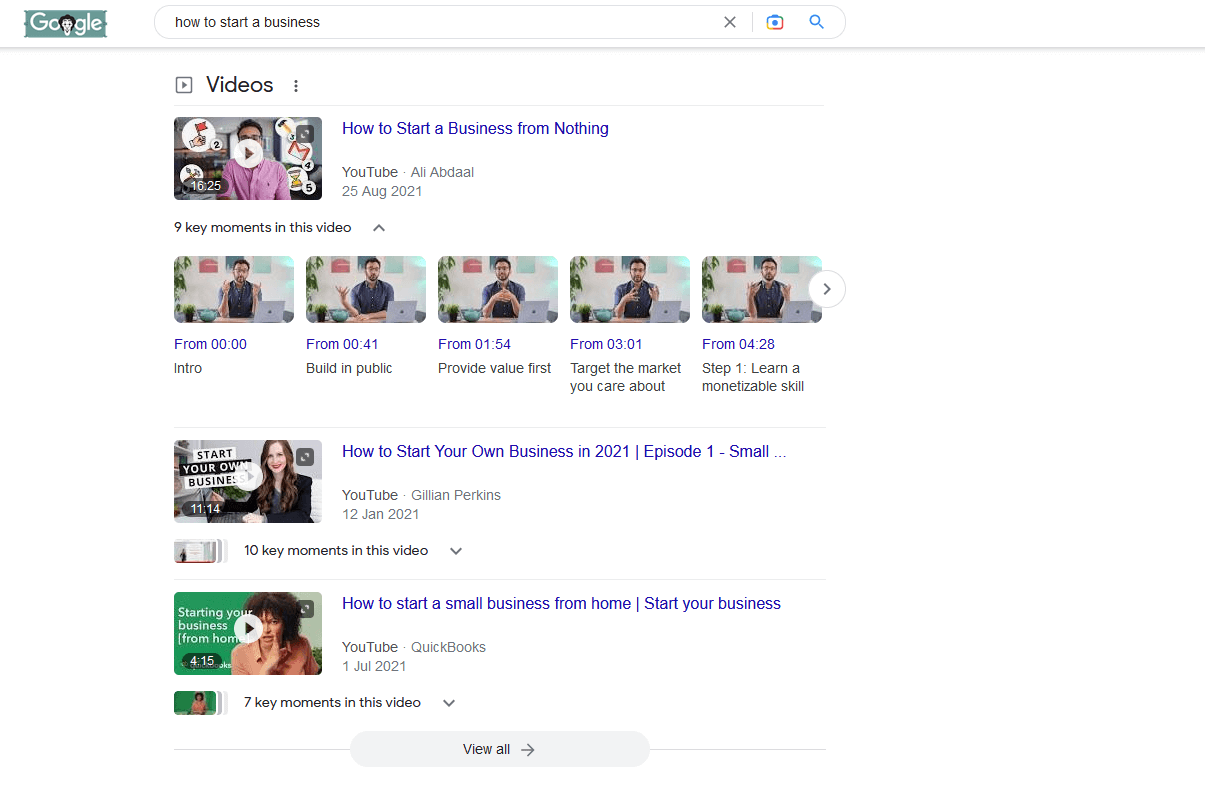 YouTube is the place where experts, educators, and thought leaders share their knowledge with the world. It has an unparalleled ability to convert content into customers. When someone's looking to do business in your niche, they'll think of their favorite YouTube channels first.
That's the single biggest reason why you need to build a strong channel and community on YouTube. But the benefits don't end there…
Making Money on YouTube
No other social network works for creators like YouTube. It can become a source of passive income, as well as leads. Best of all, the YouTube algorithm will do most of the work for you.
Here's how it works: Instead of falling off of the For You page on TikTok or the Explore tab on Instagram, YouTube videos stick around for a long time. That's because people use the platform like a search engine. Valuable, relevant, engaging content will always come up in someone's search.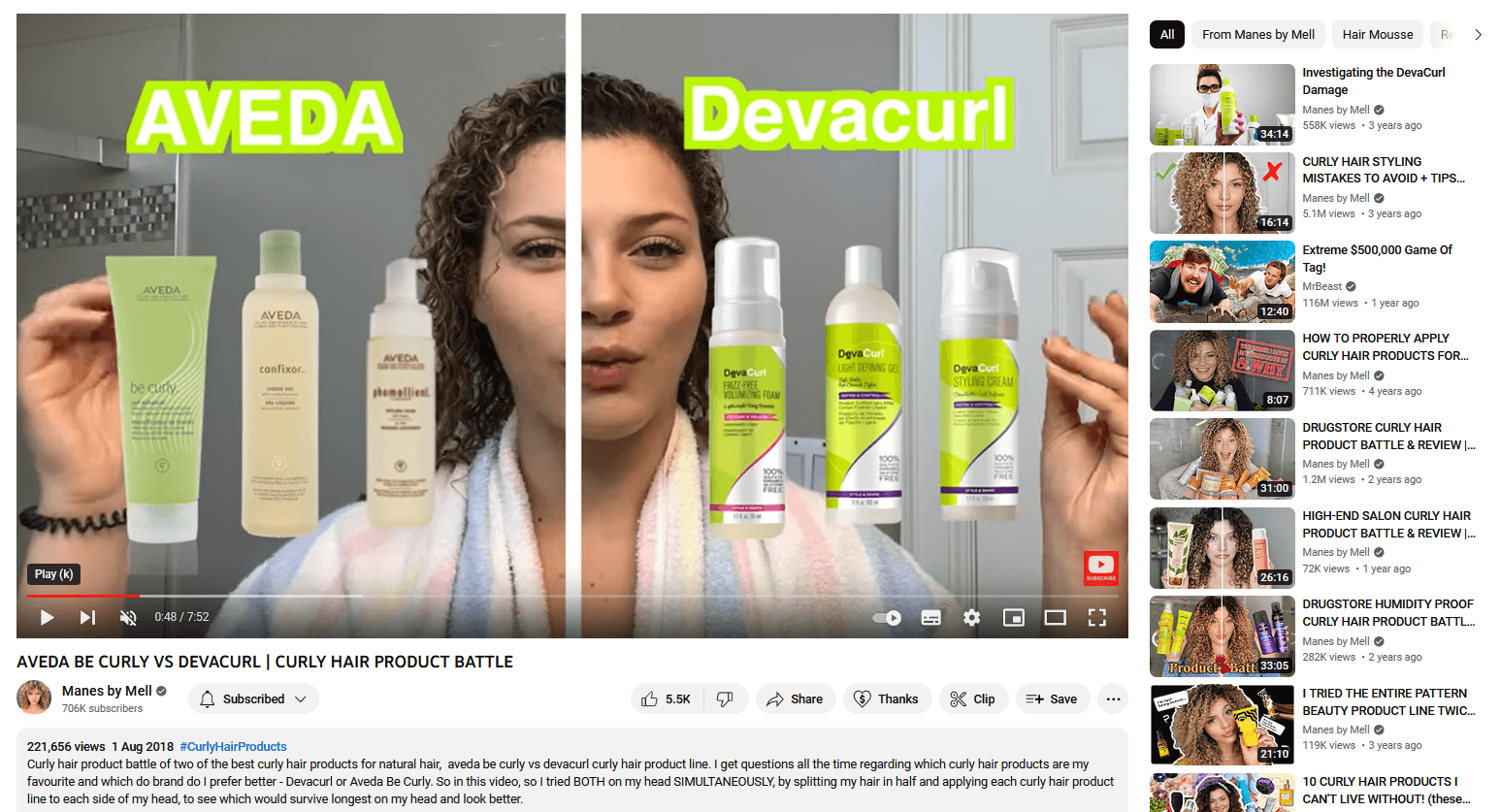 Once you have that quality content, there are a few ways you can earn money off of it. You can earn ad revenue from YouTube itself. You can look for sponsorship deals with brands that your customers love. You can earn commission on affiliate links when you mention specific products, brands, or services. You can even monetize YouTube Shorts.
How to Build a Community on YouTube
So how do you get started if you want those customers, ad revenue, and affiliate deals?
Community is the key. Please note that we're not just talking about subscribers here. We're talking about an active community of fully engaged and loyal YouTube subscribers who want to learn from you and invest in your offer.
Too many social marketers get stuck on vanity metrics like subscriber counts, likes, and shares. Those things might help you qualify for different features in the YouTube Partner Program, but they can only take you so far. Instead of chasing numbers, you need to get the right kind of subscribers: subscribers who convert.
When you take this approach to YouTube strategy, your audience size starts to matter less. You might have just a few hundred subscribers, but if your YouTube video content brings in just one high-value client every month, that's enough. You don't need views. You need conversions.
How do you convert YouTube users into customers? By becoming the number-one authority in your chosen niche. You should dominate the top 10 search results for your product type or services.
If that sounds like a tall order, don't panic. You can get there. We're going to use a simple, four-step method called The STIC. It gets your viewers ready to convert without compromising on what makes your brand unique.
The STIC has four sections:
Story. This is where you get to be different. What's your mission? What makes your business special?
Trust. Converting customers online always comes down to trust. You need to win people over with your expertise and flawless branding.
Investigate. Time to get technical: you're going to create content that answers real questions and problems for your prospective customers.
Consistency. Remember how we said that content lasts on YouTube? That doesn't mean you can post once a year and be successful. We'll cover how to create, post, and convert reliably.
#1: Story
Story matters more than anything else for your YouTube community. Why? Because it differentiates you from competitors in your niche.
People worry that YouTube is saturated. It's the biggest video platform in the world. Doesn't it have enough content, channels, and creators already?
You don't need to worry about all of those other creators as long as you have something unique to share. On YouTube, being different is what makes you successful.
Your story won't resonate with everyone, and that's good. You want to tell a unique story that helps you find your unique audience. The right story will qualify your leads instantly. If everyone likes your content, you're doing something wrong.
How Do You Figure Out Your Story?
Here's one very successful example: Marie Kondo, who became famous for her books and TV series about tidying up your house. The audience for folding shirts into tiny little balls is niche but because she was completely true to her story, she found her target audience.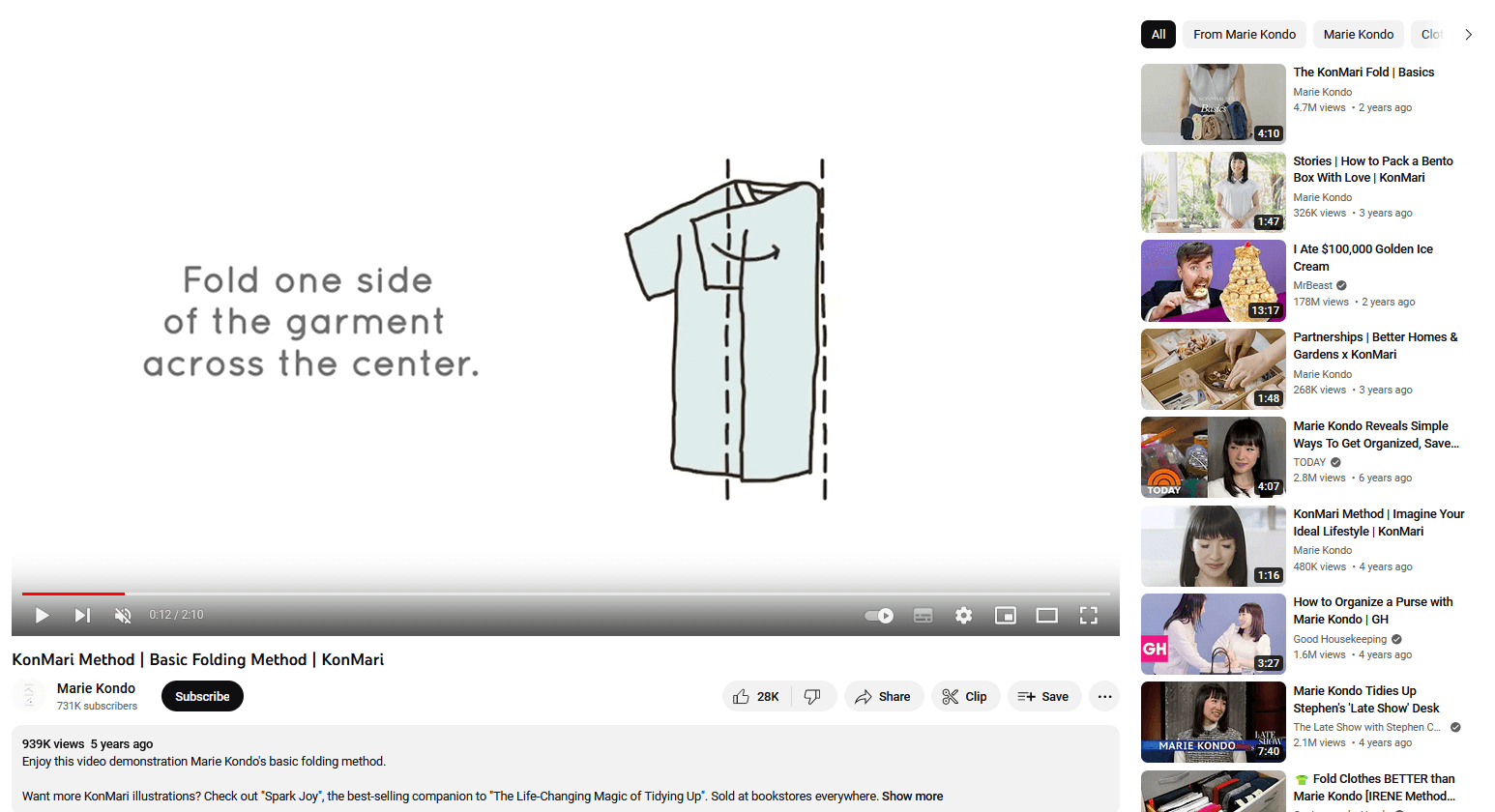 Her content is magnetic because she shows her personality exactly as it is, and lets people inside her process of tidying up. That uniqueness and transparency are what you want for your story, too.
So how do you tell your story? Here are a few ways to figure out what makes you unique:
Take a personality test. Which traits stand out? What speaks to you?
Ask your friends or colleagues what they noticed about you when they first met you.
Ask your friends what they seek your advice on. What are you an expert in?
Think about events in your past that shaped you. Is there a narrative that links them?
You don't have to share all of this information on your YouTube channel but it'll help you understand the story that you want to tell.
Now How do You Get That Story Into Your Content?
Content on YouTube has to be educational and helpful. So, even though you've spent time figuring out your story, you don't want to make your story the main topic.
Your channel should be educational and helpful to your prospective customers. Your story is the extra spice that helps it stand out, not the main ingredient.
Condense your story to the essential beats. When you make a video, share the most relevant parts of your story as comments scattered throughout the content.
To get the balance right, you'll need to script your content (which you should be doing anyway) and mark points where you can refer back to your own experience, journey, or aspirations. Try using a different color text in your script so that you can see whether your "story moments" are spaced evenly through the video.
#2: Trust
You've gotten attention with your unique story. Now, to hold onto your audience, you need to build trust.
This is where branding and expertise are really important. Nobody else should ever decide what you stand for. You should tell them yourself!
Take what you learned about your story and use it to create a branding guide and content pillars.
Branding guide: this helps you make content that's consistent and recognizable. Think about details like your color palette, font choices, channel banner, the text in your "about" section, and a clear statement of what makes you unique.
Content pillars: these are key topics for your audience, in which you know you can show expertise. They should be valuable to both you and your viewers. You might divide these into topics for new viewers, and those who are farther on in the customer journey.
To pick your content pillars, ask yourself: Who is my ideal viewer? What content do they want to see? What journey do they need to go on?
You're going to create content that sends them on that journey and gives them the content they're looking for.
Once you know your content pillars, treat them as playlist titles. Each piece of content should contribute to the customer journey—to a specific playlist of expert content. That way, you won't waste time creating content outside your core offer.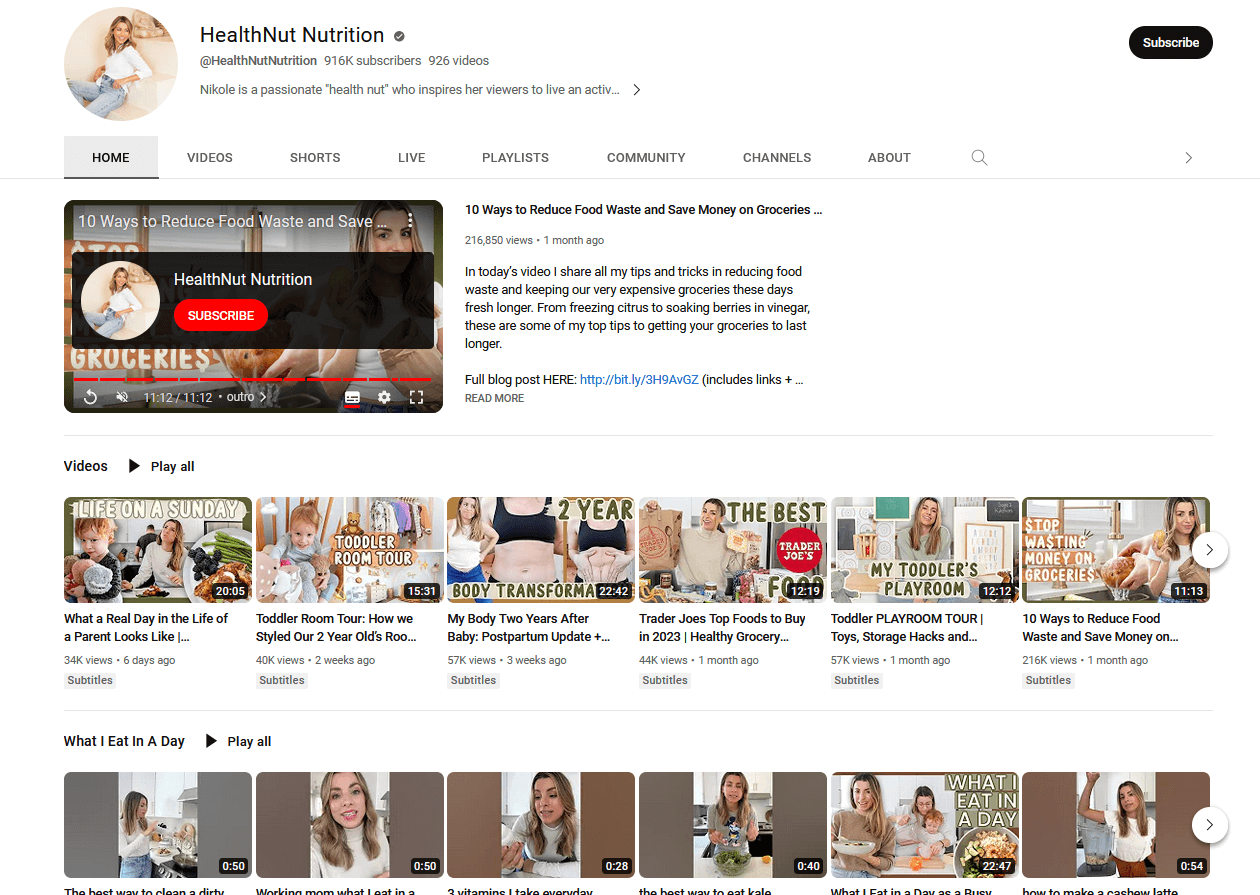 Consistent branding and structured playlists will both help establish trust. A back catalog of relevant videos shows viewers that they can rely on you over time.
As well as playlists for your content pillars, though, it's also a good idea to compile a "recent" playlist so people know you're showing up regularly!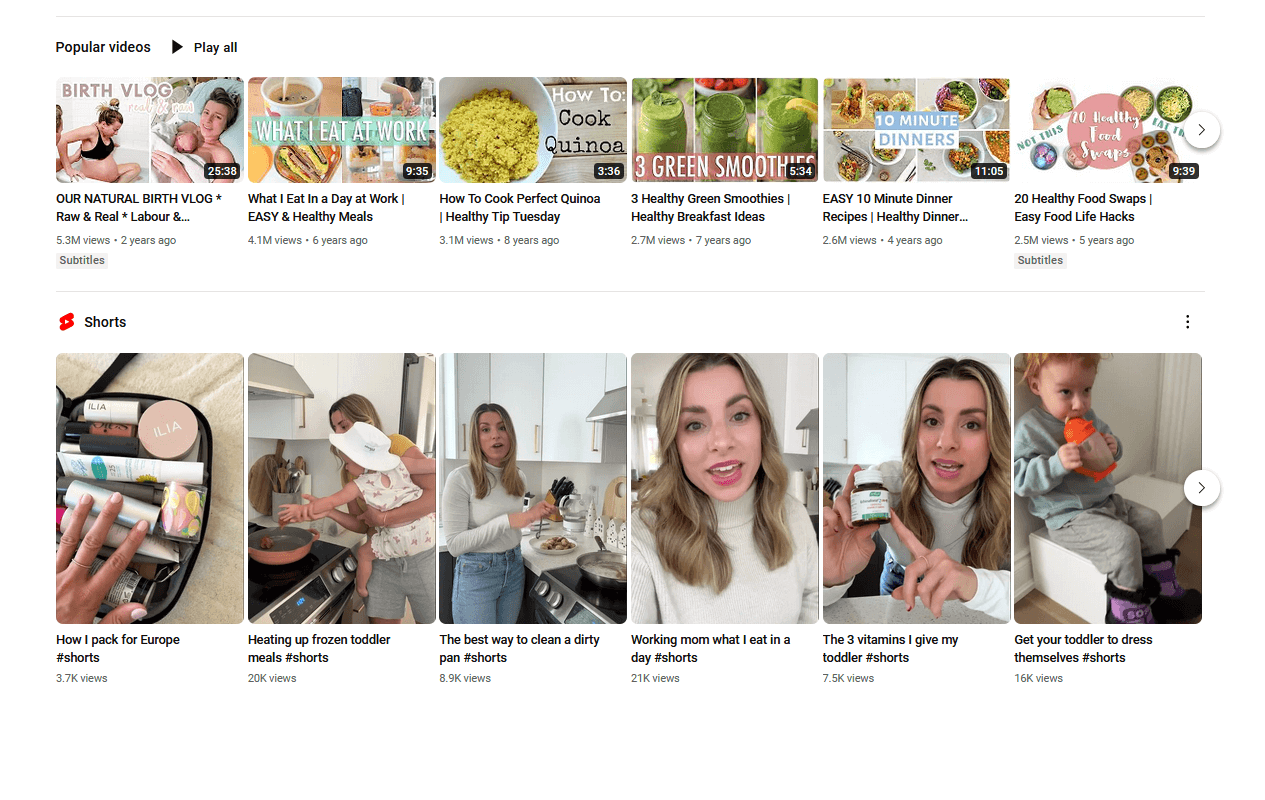 #3: Investigate
How do you find video ideas for your content pillars? Research, research, research!
Remember, YouTube in 2023 is effectively a search engine. So use it that way! There are a lot of ideas and inspiration just waiting for you out there.
We're going to focus on two types of research: keywords and competitors.
Keyword Research
You can learn quite a bit by typing words into the YouTube search bar and reading the auto-suggestions. But we want to go a bit deeper.
It's worth using external research tools to find new keywords and see what your chances of ranking are. TubeBuddy and vidIQ are both popular options with free tiers.
TubeBuddy is particularly useful because it scores your channel's probability of ranking for a search phrase. It'll also suggest other, more niche keywords or phrases to try if the competition is too difficult.
Look for longtail keywords as well as single words. They'll tell you what people are actually searching for on YouTube.
Once you have a list of keywords, use them to write video titles. Always start with titles to make sure you're hitting those keywords, and then you can get to scripting content! Never waste time creating content that people won't search for.
Competitor Research
Competitors are another powerful source of inspiration.
Start by making a list of the top 5-10 competitors for your niche. Then go to their YouTube channels and scroll through their most popular videos (YouTube automatically creates a list of these on their page).
Your task here is to borrow keyword ideas, not the content itself. Use the titles for inspiration but don't watch the videos! That way, you'll pick a content topic that definitely gets viewers but you'll still be free to put your own unique spin on it.
As you work through your list of competitors, you'll also start to see trends. Take note of things that often appear in popular videos such as common phrases or the use of all-caps. Look at the video thumbnails: is there a style you can tap into, or better yet, can you create a similar video with a more eye-catching thumbnail?
#4: Consistency
The fourth step in our STIC system is essential. There are so many entrepreneurs out there who are creating expert, keyword-focused content with a unique story… but they still aren't building a lasting community.
Why? Because they gave up too soon. They weren't consistent enough.
To build a truly engaged community on YouTube, you have to show up all the time. Consistency creates trust and trust creates community. You need to be consistent in your story, content types, and posting frequency.
The best way to do this is to have a system. Make content creation a non-negotiable part of your routine at work. YouTube videos aren't casual content that you can whip up at the end of a busy day; you have to research, plan, and edit them.
Tools like Airtable or Notion are very useful for listing keywords, scripting content (including those snippets of your unique story), and jotting down ideas for video titles.
Ideally, you want to work 2 months ahead of your publishing dates. Find keywords and write titles first.
Aim to publish two long-form videos (5-15 minutes) and four shorts every month. The longer videos are the most valuable so if you have to prioritize, focus on those.
It might sound like a lot but just four videos could take care of your content for 2 months! You can also save time by batch-recording. Develop your titles and scripts, then sit down with a camera one day and work through as many new videos as you can.
If you're pushed for time, you might also outsource your video editing. Whether you send it out or do it yourself, aim to have edited videos ready at least 2 weeks ahead of their publication date.
Stick to a schedule like this, and creating YouTube content will soon become a smooth, automatic process for you. It will be easy to be consistent. With consistency over time, your audience will start to grow.
Other Notes From This Episode
Where to subscribe: Apple Podcasts | Google Podcasts | Spotify | YouTube Music | YouTube | Amazon Music | RSS
✋🏽 If you enjoyed this episode of the Social Media Marketing podcast, please head over to Apple Podcasts, leave a rating, write a review, and subscribe.
---
Stay Up-to-Date: Get New Marketing Articles Delivered to You!
Don't miss out on upcoming social media marketing insights and strategies! Sign up to receive notifications when we publish new articles on Social Media Examiner. Our expertly crafted content will help you stay ahead of the curve and drive results for your business. Click the link below to sign up now and receive our annual report!