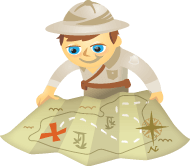 Do you want to reach the right people with your Facebook Ads?
Want to learn more about targeted audiences?
Facebook's demographic and segmentation tools let you serve your Facebook ads to people who match your ideal customer persona.
In this article you'll discover how to build a target audience for your Facebook ads.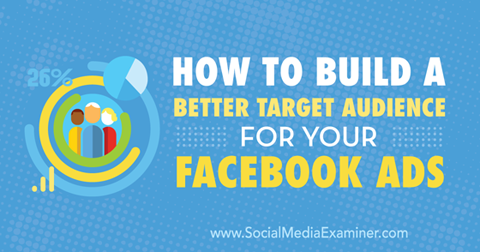 Listen to this article:
Where to subscribe: Apple Podcast | Google Podcasts | Spotify | RSS
#1: Explore Facebook Ad Targeting Options
There are four primary sets of attributes to consider when targeting your audience with Facebook ads. Understanding what each one represents will give you the building blocks to construct your target audience.
Locations
Location targeting allows you to focus on an audience in a specific geographic area like a country, city, state or zip code.

With advanced options, you can choose people who actually reside in the area or are just physically located in the area. This type of targeting is critical if you're focusing on an area around a retail store and want to offer a coupon to nearby shoppers.
Demographics
Demographic filters give you the option to target people based on criteria like education, profession, relationship status, life events and other cultural and social affiliations.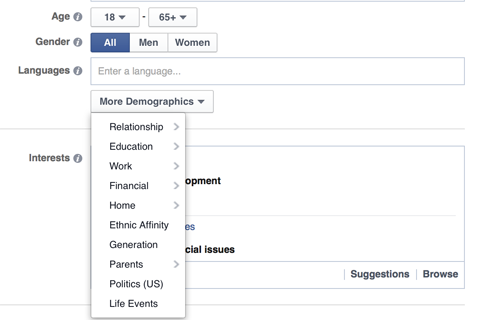 Interests
Interests data is based on Facebook's gathering of specific information when you use the platform. For instance, if you like a page about pop music, you won't be flagged as having an interest in rock and roll. Use Interests to filter people based on their interactions with pages, events and apps inside of Facebook.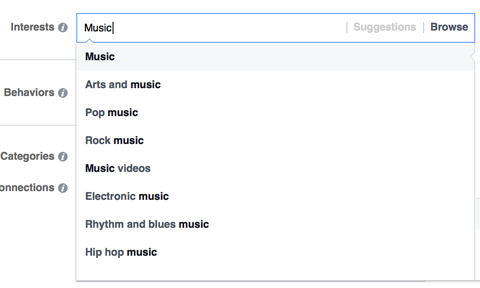 Behaviors
🌟 Ready to Supercharge Your Social Marketing Strategy? 🌟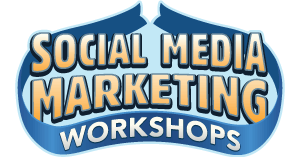 Struggling with your social marketing? You're not alone. The solution? The Social Media Marketing Workshops!

During these live 2 hour deep-dive workshops, you'll discover what's working now on Instagram, Facebook, TikTok, YouTube, and LinkedIn. Skyrocket your engagement, broaden your reach, and amplify your sales.

Become the marketing hero your company and clients need—without leaving your home!
🔥 Save $670 on an All-Access Ticket! Sale Ends Tuesday! 🔥
GET YOUR TICKETS NOW
Base behavior targeting on online and offline habits like mobile device use, travel patterns and digital activities like online gaming. For instance, you could segment your audience by those who are planning to travel or those who have just returned from travel.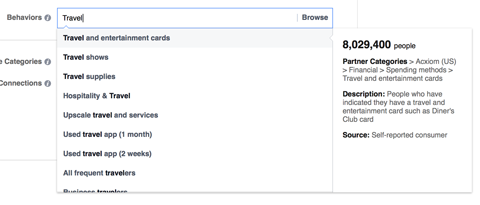 With proper use of these segmentation methods, you can narrow your audience and match your message or offer to a specific audience niche.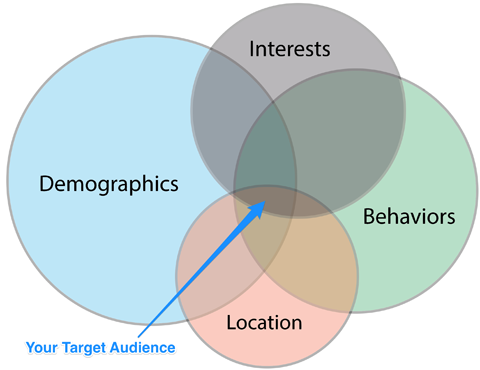 Now you might be thinking, "That's great if I know the details about my audience demographics, but I don't." Don't worry; Facebook gives you the tools you need to gain valuable insight into your customers and your competition.
#2: Gather Audience Details With Insights
With Facebook's Audience Insights, you can get detailed information about your target audience. If you have a large enough customer base, you can import your customers' email addresses or phone numbers into Facebook as a custom audience.
Once the process is complete, you then use Audience Insights to see the information about your customers' age and gender, location, lifestyle types, education, marital status, job titles, top interests and more.
With this tool, you can also run insight reports on competitors, top brands or interests. The trick is to make sure you have a similar topic or brand to offer.
For instance, say you own an appliance store and want to sell more Whirlpool appliances. By choosing that brand in Audience Insights, you can see that there are 400K+ active monthly Facebook members interested in Whirlpool.

Of that group, 59% are married, over 50% have households of three or more and 32% are in the healthcare industry.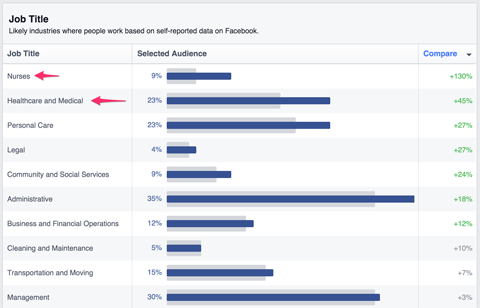 Do you think a sponsored story about the health benefits of Whirlpool appliances for families with kids, citing healthcare professionals, would resonate with that audience? Yes, it would.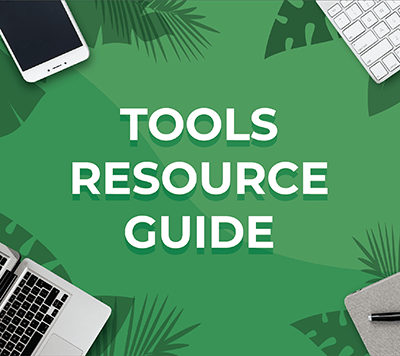 Looking for something to make your life easier?
Discover the tools we recommend to drive engagement, save you time, and boost sales across your entire marketing funnel or business.
Whether you need help planning content, organizing social posts, or developing your strategy, you'll find something for every situation.
FIND YOUR NEXT FAVORITE TOOL
#3: Build Your Audience
Now that you understand the basic concepts of audience targeting and the tools, it's time to take a look at some real-world examples.
These examples show how you can target customers using techniques for a variety of industries. Remember that these are just examples. The goal is to create your own interpretations to fit your business.
Realtor
Suppose you're a realtor and you want to target homebuyers. There isn't a segment on Facebook for active homebuyers, so how do you do this? Think about your customers and what motivates them to buy a house. Consider focusing on people who are outgrowing their apartment because they're expectant parents.
Your audience would be Expectant Parents and New Parents, Apartment Renters, Married or Engaged. This audience in Dallas, Texas is comprised of about 3,500 to 4,000 active monthly Facebook users.
As a realtor, you'll also want to look at Recently Moved, Away From Family or Hometown and New Job segments as well. These options allow you to target people who are starting a new job and moving to the area.
Auto Shop
Facebook has some powerful automotive segments, most of which are provided by third-party data partners. Say you're a small automotive shop for European cars and want to generate new business. Build an audience of affluent older men with European sports cars.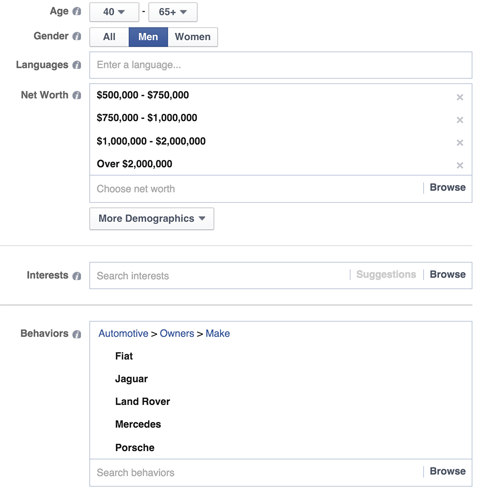 This segment in Dallas, Texas is about 7,100 people, and targeting this group is extremely affordable. At a spend of $5/day, you can reach 370 to 990 of these people.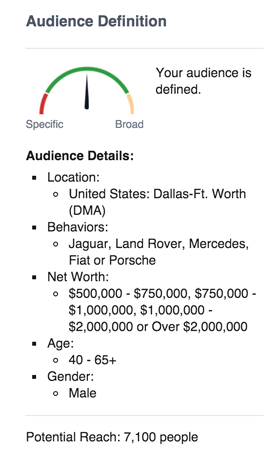 If you own a dealership, there are even more options available, as you can target consumers Near Market or In Market actively shopping for a new vehicle.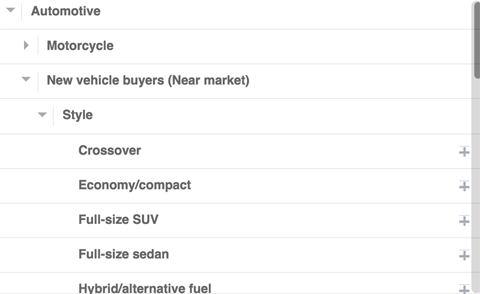 You can even get as specific as the make of vehicle. If you have services relevant to new car owners like auto insurance, you can also select New Vehicle Owners.
Home Services
For this example, suppose you have an HVAC, plumbing or home maintenance company and want to attract more business. You can easily create a segment of Single Family Homeowners with home values from $200,000 to over $1 million, and have lived in their residences for over six years. This is the perfect time to hit these folks up for upgrades or repairs.
The average sale for a business like yours will likely be fairly large. Generating leads for a business on Facebook is particularly tricky. Let's face it, when people's air conditioners break down, they're more likely to Google "ac repair" in their area rather than go to Facebook. Because of these challenges, it's important that you have a compelling offer or call to action.
Travel Agent
Travel is a great vertical for social media, as research has shown that social plays a major role in influencing a person's travel choices. Like the auto vertical, you have a great deal of control over targeting people in the various stages of their travel lifecycle.
In this scenario, you want to connect a life event to an audience segment with a specific offer to travel. Create an audience of people who have a relationship status of Engaged, are Frequent Personal Travelers International and who also have an interest in Beaches to market a romantic beach honeymoon.
That's an easy travel scenario, but imagine the options you have with these type of controls. If you combine age, interests and household information, you'll have a powerful formula for targeting all types of travel and entertainment destinations.
If you need to market a local attraction, museum or event, you can easily tie in Currently Traveling in your area combined with relevant interests.
B2B
Rounding out these scenarios is the elusive audience of small business owners. This segment purchases all types of B2B services and products.
There are a few areas you can use to segment small businesses. Choose Job Title and Owner as the value, or search for Office Type as Small Business or Home Office, and you'll get a decent number of small businesses to target.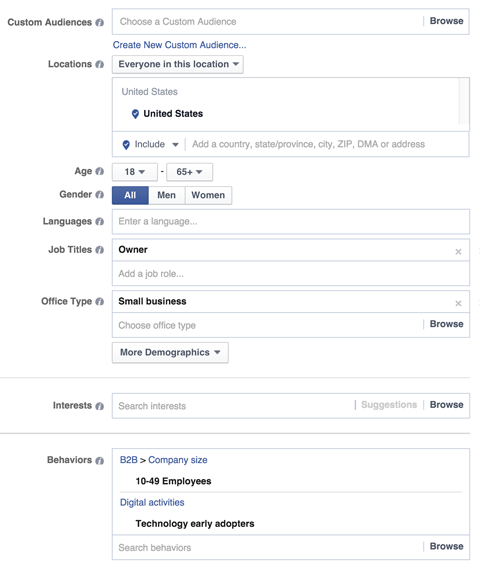 Use behavior targeting to add 10–49 Employees and Technology Early Adopters. This will build an excellent audience of small business owners with 10 to 49 employees who are early adopters of new technology.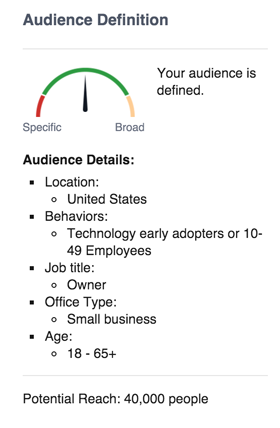 Here's one last bonus tip for marketing professionals. Use the Purchase Behavior category to target Business Purchases and specifically Business Marketing. If you want to target users who make decisions for buying marketing services, this is a great B2B segment.

Conclusion
This article gives you a basic understanding of Facebook audience targeting and how it's used in the real world. Now, think about your own audience targeting, segmentation and message.
What do you think? Have you used techniques like these to target your audience on Facebook? If so, what tips do you have to share? Please leave your comments and questions below.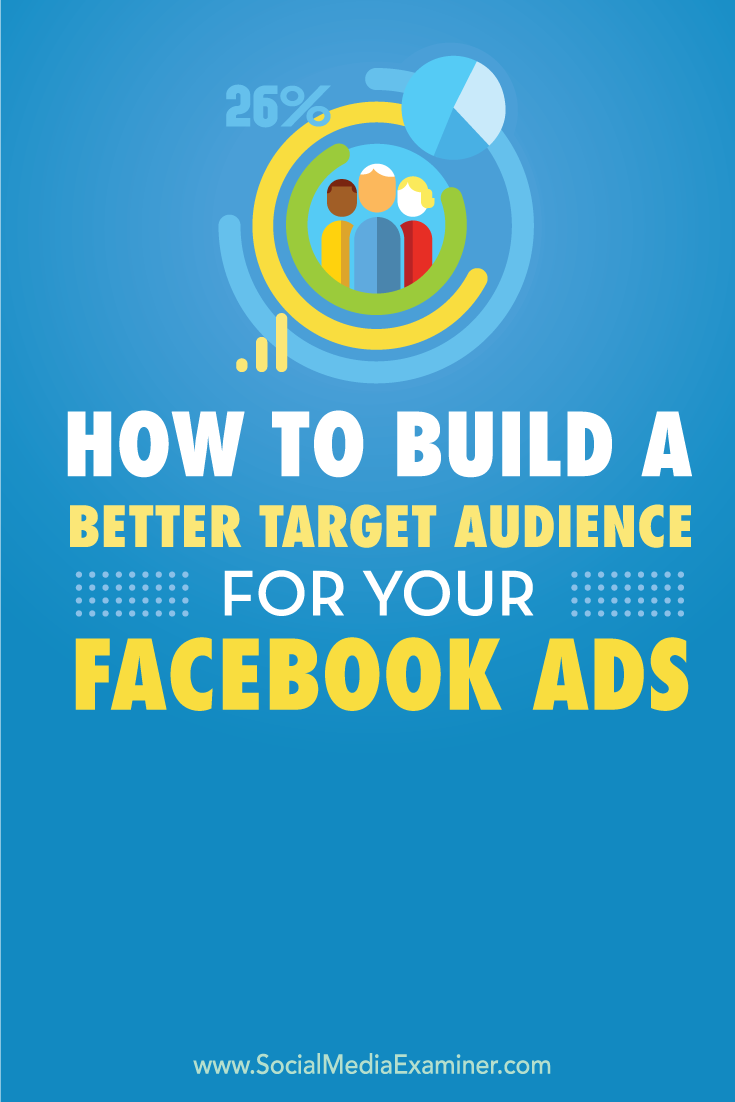 Get Your FREE Course: Web3 for Beginners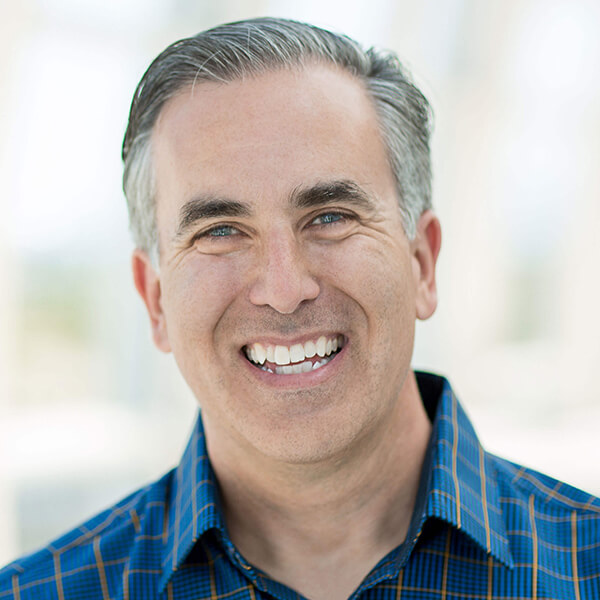 Curious about Web3, but don't know where to start or who to trust?

Introducing Web3 for Beginners, a course taught by Michael Stelzner, the founder of Social Media Examiner.

Learn the basics of Web3 and apply it to your business with this FREE comprehensive course.
CLICK HERE TO GET FREE ACCESS