Welcome to our weekly edition of what's hot in social media news. To help you stay up-to-date with social media, here are some of the news items that caught our attention.
What's New This Week?
Social media channels this week were among the first to reveal the passing of one of the world's greatest innovators—Steve Jobs.
Social Media Examiner's founder Michael Stelzner was on a webinar with Guy Kawasaki, former Apple chief evangelist, just as the news broke.  Here are Mike's words:
Ten minutes before Guy Kawasaki was to keynote Facebook Success Summit 2011, Guy said to me, "Mike, we have a problem…"  I said, "Guy, what??" My heart started pumping hard.  He said, "Steve Jobs died…" I was shocked, and didn't believe him at first! He said, "Go to CNN.com"  Knowing that Guy was the former evangelist for Apple and that Guy had a very strong connection to Steve, many things started going through my head "What do I do…"  Guy said, "Do you think it is appropriate that I talk about Facebook marketing or my life experience with Steve Jobs." After some discussion, I decided it was best to let Guy share what was on his mind and heart.

What follows is Guy talking about how Steve Jobs was his hero and how Steve has forever changed business:
Listen to Guy Kawasaki pay a tribute to Steve Jobs and answer questions from callers.
Keep reading to discover other social media news from the past week…
Google Analytics Now Gives You Real-Time Data: Up until now, Google Analytics gave you data that was 24 hours old, and many users appreciated the value provided by this free tool. Today it gets better: marketers can now enjoy real-time results with Google Analytics Real-Time.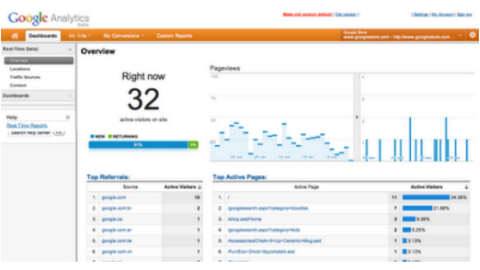 Google Brings Webmaster Tools to Google Analytics: All Google users can now "surface Google Search data in Google Analytics by linking their Webmaster Tools accounts."  This gives you a new Search Engine Optimization section with a series of reports to help you with your social media monitoring.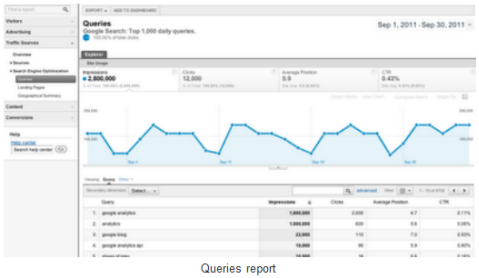 Google Analytics Introduces a Premium Plan: The two Google Analytics features mentioned above are free. But Google Analytics also launched a premium plan for companies interested in even more data.
Put Google Analytics to Work for Your Business (Online Training)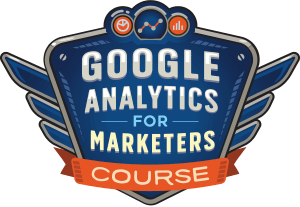 Ever thought, "there's got to be a better way" when it comes to tracking your marketing activities? Are you forced to make decisions based on limited data? With the right training, you can use Google Analytics to measure all of your marketing efforts with certainty.
You'll stop the leaks in your ad spending, justify your marketing spend, gain the confidence you need to make better marketing decisions, and know what's working at every step of the customer journey. Let the world's leading analytics pro show you the way. Check out our new Google Analytics for Marketers course from your friends at Social Media Examiner.
CLICK TO LEARN MORE: ANALYTICS TRAINING
Businesses Can Now Post Updates On Their LinkedIn Company Pages:  LinkedIn's new company status updates now "let members receive further insights — breaking news about the company, employee moves, relevant job opportunities or the latest on their products and services including multimedia content — directly from the companies they follow."
https://www.youtube.com/watch?v=gMknZutnVWE
Google+ Lets You Disable Comments & Lock Posts: Google+ users now have more control before sharing their posts.
Get Everything You Need to Become A Better Marketer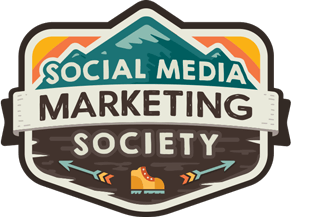 Looking for a one-stop-shop for marketing greatness? Try the Social Media Marketing Society to boost results and become a better marketer through deep-dive training and an always-on community of marketers. The path to better marketing begins in the Society.
START YOUR TRIAL TODAY
SlideShare Improves Zipcast: This free web meeting platform now allows you to schedule your Zipcast meeting in advance, and send email invitations to prospective attendees.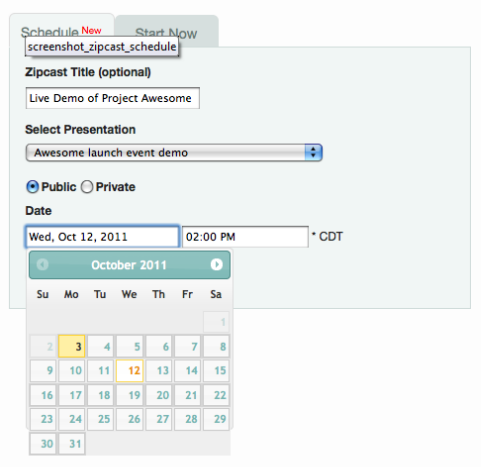 Digg Opens Newsrooms to Everyone: This new feature aims to provide users with a tool for finding the best news. The Newsrooms allow you to look for news by topic. You cannot yet create your own newsroom, but you can easily follow any of the available newsrooms.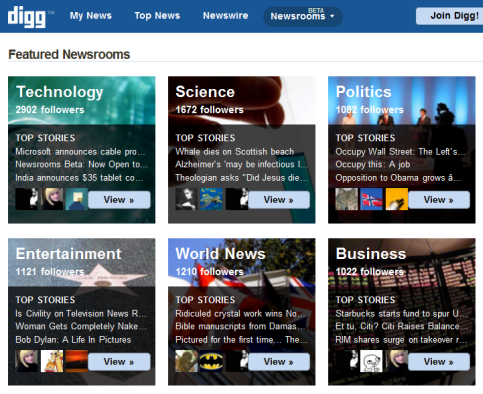 Flickr Reaches a Milestone of 200 Million Creative Commons Photos: Flickr now has over 200 million public creative commons licensed photos. This makes Flickr the largest CC photo repository in the world.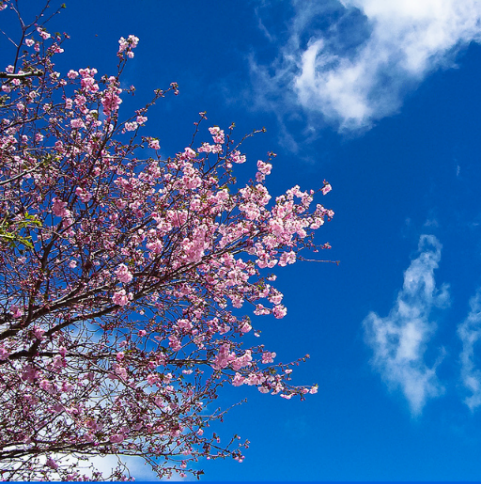 Here's a cool infographic worth noting:
How Small Businesses Are Using Social Media:

What social media news caught your interest this week? Please share your comments below.