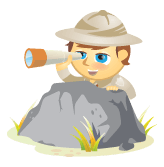 Stacy Teet, a mother of three and former Air Force intelligence analyst, has been described as a Curator of Awesome.
She is a sought-after contributor to up-and-coming social media sites and is a brand ambassador and consultant to national brands.
Keep reading to learn how Stacy stays on top of the changing world of social while managing her busy home life and clients.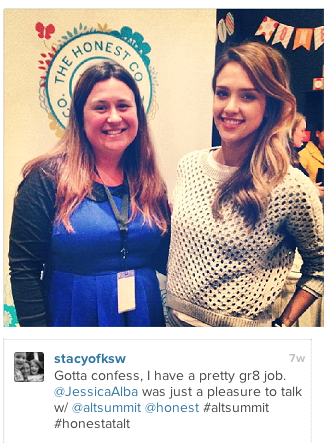 Teet started out as a blogger in 2008, "along with everyone else," she joked. She wrote about parenting and family topics on her site Kids Stuff World. She soon discovered that her strengths lay in connecting and conversing on social media more than blogging. But she parlayed her blogging into consulting by playing to her strengths. Here's how she did it.
Organization: Stacy Teet, KSW Media, LLC
Social Media Handles and Stats
Highlights:
Brand ambassador for SeaWorld, Melissa & Doug, a Westin resort property, Disney's Nature Rocks program and others
Social media consultant for a theme park, toy retailers, children's clothing companies, an ad network and others
Speaker at Texas Blog Chat, Blogalicious, BlogIt San Antonio
On Blog Council for Seesaw, a new mobile social media app
Author of article "How to Rock Pinterest Like a Pro" published on Momcomm in November, was one of the highest-traffic posts in 2012 for the site
On the Social Council of No Kid Hungry with Scott Stratten of Unmarketing
Quadrupled earnings from August through December 2012
#1: Be an Early Adopter
Teet has always loved checking out new platforms and tools. She is constantly keeping an eye out for the latest thing. In 2010, Pinterest was the latest thing, so she wrangled an invitation from one of her connections.
She used her profile to catalog things moms would love—recipes, projects for kids, clothing, etc. She soon had over 65,000 followers. Then she had 125,000, and now boasts over a quarter of a million Pinterest followers.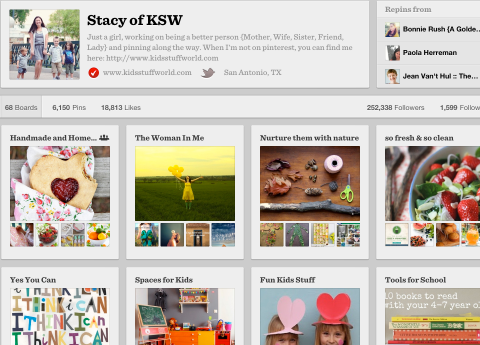 Her criterion for a new platform or tool is that it must bring something new to the table. "It can be just one new little thing, but if it puts another tool in my toolbox, then I'm going to try it out for a little while."
Her rule of thumb is to give something new at least a 6-week trial, though she knows there is only so much she can add. "For everything you add, you are taking something else away," she said.
With Pinterest, she loved its visual nature, and she immediately saw its potential. By being an early adopter, she was able to take advantage of the site's swelling popularity. By being strategic with her content, she was able to get noticed.
For the past year, she has been a Pinterest consultant and brand ambassador for toy manufacturer Melissa & Doug and several other brands.
🌟 Ready to Supercharge Your Social Marketing Strategy? 🌟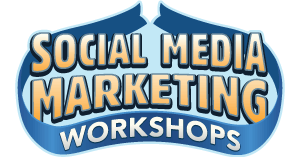 Struggling with your social marketing? You're not alone. The solution? The Social Media Marketing Workshops!

During these live 2 hour deep-dive workshops, you'll discover what's working now on Instagram, Facebook, TikTok, YouTube, and LinkedIn. Skyrocket your engagement, broaden your reach, and amplify your sales.

Become the marketing hero your company and clients need—without leaving your home!
🔥 Save $670 on an All-Access Ticket! Sale Ends Tuesday! 🔥
GET YOUR TICKETS NOW
"I like to stay two steps ahead of the rest of the people. By the time most people have heard about it, I should already be in there."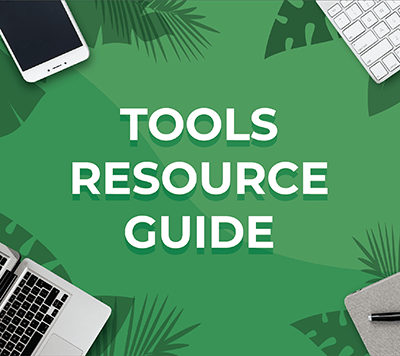 Looking for something to make your life easier?
Discover the tools we recommend to drive engagement, save you time, and boost sales across your entire marketing funnel or business.
Whether you need help planning content, organizing social posts, or developing your strategy, you'll find something for every situation.
FIND YOUR NEXT FAVORITE TOOL
Developers now seek her out, but she still discovers new platforms and tools by watching what the heavy-hitters are doing. She credits a lot of her success to being in the right place at the right time. However, by staying on top of things, "you can put yourself in the right place and time," she said.
#2: Manage the Fire Hose
When she was in the Air Force, Teet read a Daily Read File every morning to keep on top of the information she needed and get highlights of activity she was following.
A self-described "information hoarder," she has recreated that approach in her online world. "My goal is never to try to consume everything that people have created out there, but to try to stay on top of it as much as I can and as quickly as I can," she said.
She always wants to consume the most information in the fastest way possible, and for her that means visually. Her current go-tos are Pinterest and Flipboard.
Teet loves Flipboard because it makes things visual that aren't inherently visual, such as Twitter streams and RSS feeds. The mobile app gives a magazine-like feel to any content you feed into it.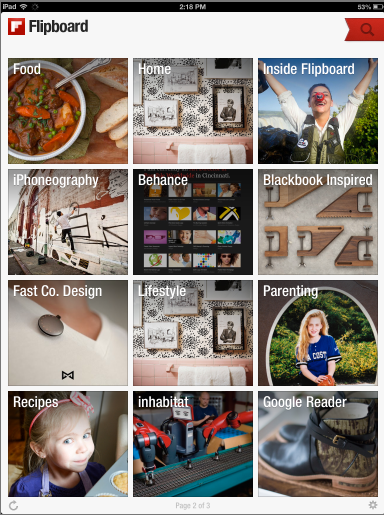 She uses it for her Twitter, Facebook, Google+ and other accounts, as well as the nearly 600 blogs she follows on Google Reader. (Google just announced it would be powering down Google Reader as of July 1, 2013.)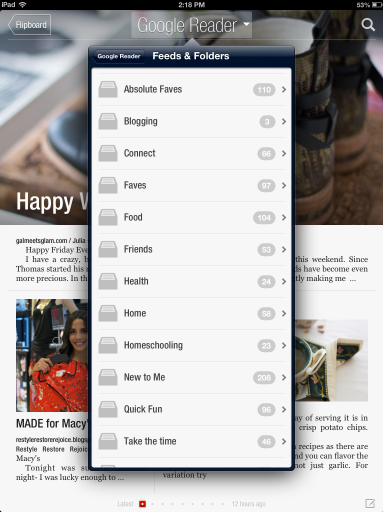 Teet contends that on most social platforms, it doesn't matter how many people you follow. "As long as you can categorize them and put them in containers that are useful for you, then there's no limit."
She categorizes people into approximately 80 channels in Flipboard that she flips through very quickly. "It's really a powerful tool," she said. "It's really saving me a lot of time."
As she's flipping through, she shares content to Twitter, Google+ or other sites, emails it to herself or a client or simply flags it to read later using Pocket.
"The big thing is to get through it all, then figure out what you're going to do with it," she said. Teet is a big fan of tagging for later. Her Pinterest account, for example, has over 18,000 likes. "I flag and star a lot," she said. "Maybe I come back to it and do something with it and maybe I don't." she said.
In Google+ she has a circle called "My Eyes Only," where she shares information she doesn't want to lose.
She spends about 15 minutes per week finding new people to follow, starting with someone who is sharing great content and then "going down the rabbit hole," as she describes it.
#3: Go Mobile
As a parent of three young children, Teet does not have regular hours that she can devote to her social media work. Instead she uses mobile technology and the dribs and drabs of time that become available to keep tuned in to what is going on.
"Everything I do is mobile. I do more things on my iPhone and my iPad than I do on my computer," said Teet. The only tasks she prefers to do at her desktop are posting articles to her blog and photo editing.
Her iPhone has eight pages of apps that let her access accounts when she is in the carpool line to pick up her kids or at the Y after a workout when she has an hour of childcare left.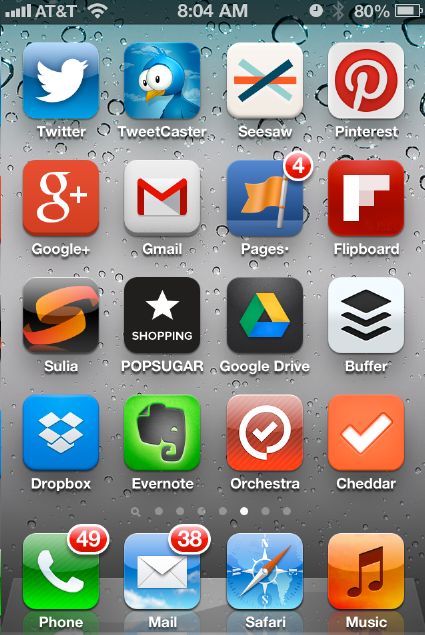 One benefit of her fragmented days is that she doesn't often have to use Buffer or other tools for scheduling updates. She is careful not to overload her audience with too much at one time.
In the military, Teet's job involved constantly scanning information over five computer screens to find patterns in the data. Having her laptop, iPad and iPhone screen on all at once seems very comfortable. "Now," she said, "I'm doing kind of the same thing, except I have beautiful pictures to help me."
How do you rock your social media world? What strengths do you draw on? Leave your comments and questions below.
Get Your FREE Course: Web3 for Beginners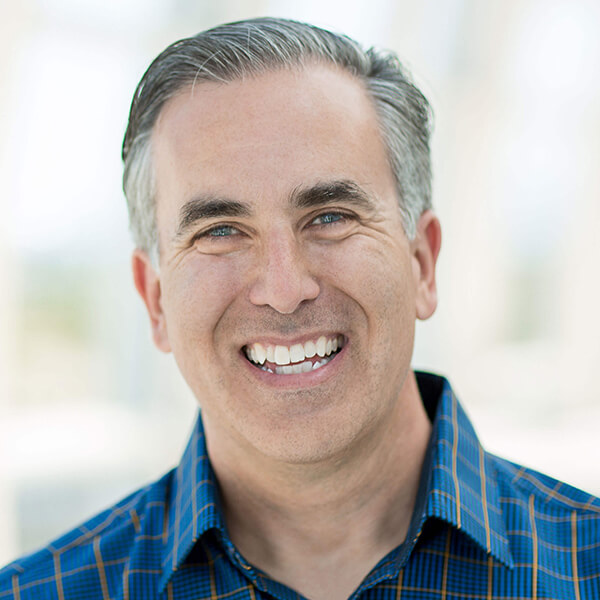 Curious about Web3, but don't know where to start or who to trust?

Introducing Web3 for Beginners, a course taught by Michael Stelzner, the founder of Social Media Examiner.

Learn the basics of Web3 and apply it to your business with this FREE comprehensive course.
CLICK HERE TO GET FREE ACCESS