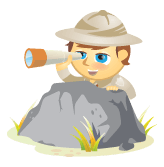 The Big 4-0. For most, turning 40 inspires something big.
For Danny Brown, it wasn't a sports car, Vegas trip or marathon run. He was inspired to set a different challenge for himself—to bring people together and raise money for worthy causes.  And the response was very unexpected…
To celebrate his 40th, Brown and his wife spent a few days at Niagara Falls. Taking a break at a local café, they noticed an elderly woman come in by herself and order ice cream.
Brown wondered about her story.
After he and his wife headed home, Brown couldn't stop thinking about the lonely-looking woman in the café—and regretted not talking with her.
"Everyone in social media talks about how we need to connect and open up," Brown says. "I couldn't make that connection to the lady we saw in the restaurant. We forget human connections offline. I wanted to make sure that if someone needs help or just a little bit of company, that people are reaching out to them."
That a-ha moment kicked off a project that has since raised nearly $100,000 to date—reaching countless people.
Organization:
Social Media Stats:
Results:
A 12-hour Tweet-a-Thon raised $15,500 for Share Our Strength.
Traffic at 12for12k.org increased by 4000% during the Tweet-a-Thon.
A Twitter avatar "frame" helped bring in 3,600 followers.
12for12k.org raised $91,275 for charities in 2009—all with volunteers.
One Man, No Budget
Brown launched the 12for12k Challenge, an initiative to bring social media communities together to help people offline in 2009. For years, Brown has worked in corporate communications and social media for companies like British Telecom. Currently, he's the social media strategist for Maritz Canada.
Brown's challenge takes the power of social media to the nonprofit world. "I know quite a few people offline who do charity work and the struggle is administrative costs," he says. "I knew social media could offer a wider audience for far less investment."
The 12for12k Challenge set an ambitious goal: raise $12,000 monthly for 12 months for 12 different charities—with no budget (the only costs were the website and hosting, which Brown paid for out of pocket).
His vision: Solely rely on social media to spread the word and raise donations for a featured charity each month. Then, 100% of donations go to the charity.
The Conference You've Been Waiting For
As a small business marketer, you can probably only pick one or two events to attend each year. Get back into the game with an unbeatable conference experience and expert training at Social Media Marketing World in sunny San Diego, California—from your friends at Social Media Examiner.
🔥🔥 As a valued reader, you can save $350 if you act now! Sale Ends Tuesday!
CLICK HERE TO LEARN MORE
When word spread of Brown's plans, his contacts and their contacts lined up to help. There may not be funds, but ideas, persistence and passion are the currency of social media anyway. In that regard, more than a dozen core 12for12k volunteers made it a "rich" initiative.
Four Cornerstones of the Campaign
First, they set ground rules. Each supported nonprofit must operate with no more than 10% administrative costs, be a registered charity, and accept donations via PayPal or credit card.
Social media activity drives people directly to the 12for12k.org website to learn more and donate via ChipIn, a Flash widget that shows a running total of donations. Donations go directly to each nonprofit's bank account.
About half a dozen volunteers joined Brown in generating updates on 12for12k's four social media cornerstones of the campaign: blogging, video, a Facebook group and Twitter. More recently, they started a Ning community.
Updates on the Facebook group focus on featured charities, events and fundraising progress. The organization posts videos on YouTube and Viddler to kick off monthly campaigns and highlight related causes, such as homelessness.
Additionally, about 30 blog partners take Brown's messages to their audiences.

Danny Brown prepares to kick off the 12 Days of Christmas Homeless Push in December.
One Cause Nets $15,500 Via a Tweet-a-Thon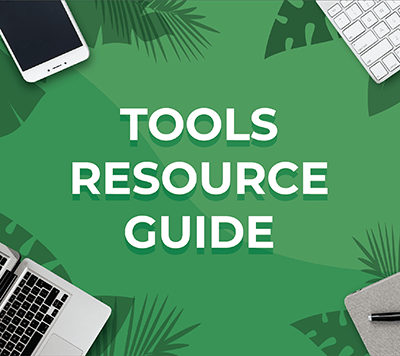 Looking for something to make your life easier?
Discover the tools we recommend to drive engagement, save you time, and boost sales across your entire marketing funnel or business.
Whether you need help planning content, organizing social posts, or developing your strategy, you'll find something for every situation.
FIND YOUR NEXT FAVORITE TOOL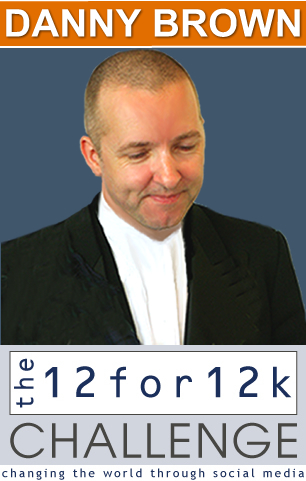 Taking advantage of Twitter's viral capabilities, the organization created a Twitter avatar "frame" for followers to include on their profile pictures, which encourages their followers to ask about 12for12k.
Last March, 12for12k featured Share our Strength, a national organization working to make sure no child in America grows up hungry. The organization's "Pledge to End Hunger" campaign, led by MediaSauce and Kompolt, sought pledges online in response to a challenge from Tyson Foods. For each pledge, Tyson would donate 35 pounds of food or 140 servings.
Scott Stratton of Un-Marketing.com volunteered to help 12for12k host a Tweet-a-Thon for Pledge to End Hunger. For each $12 entry, donors were entered into a drawing to win one of about 20 prizes, such as an iPod Touch, Amazon Kindle 2, Flip video camera, gift cards, Nintendo Wii Fit and jewelry. A purchase of 10 entries automatically earned donors a free website review.
With entry fees and raffle prizes, the effort hoped to raise $12,000 in just 12 hours.
Scott Stratton of Un-Marketing.com donated his time and ideas for 12for12k.org's Tweet-a-Thon for Pledge to End Hunger.
Supporters of 12for12k and Share our Strength, and hundreds of other friends and supporters, Tweeted away all day, from 10 a.m. to 10 p.m.
The resulting response exceeded Brown's and Pledge to End Hunger's expectations. They hit their goal of $12,000 much faster than 12 hours – in just five-and-a-half hours.
Online Strategies for Offline Benefit
1. Share your vision
Don't go it alone. Take your big idea to your current friends, fans and followers.
2. Set a time limit
People often don't act unless there are limits or a specific goal. Set a short timeframe or hard numbers to reach.
3. Understand your audience
Brown analyzes site traffic for geography, income levels, ethnicity and gender to make future plans.
4. Keep it credible
People can be leery about contributing online. Set guidelines for nonprofits to feature and funnel funds directly to them.
"Honestly, I was shocked," said Jeff Wiedner, director of community engagement at Share Our Strength. "I had a feeling that the timing was right for our mission and, since Scott knew so many people, that we'd do pretty well, but I never expected how quickly we reached that $12,000 target."
When all was said and done, the total reached $15,549 for Share Our Strength, which pushed donations beyond monthly averages for the nonprofit. But the impact extends well beyond the actual donations.
"We got attention from folks like Mashable, Chronicle of Philanthropy and other media," Wiedner said. "That led to more folks knowing about SOS and our mission, which led to a bump in our online community, which led to greater interactions with our community and building out of other campaigns later with other bloggers. There were some additional corporations that learned about us, too, as our reach grew."
A total of 477 contributors raised $15,549 for Share Our Strength during a 12-hour Tweet-a-Thon.

4000% Traffic Increase
Brown turns to analytics tools Woopra and Quantcast for detailed measurement of traffic on the 12for12k.org site. With those, he not only knows traffic numbers but where they live, their income level, average spending, ethnicity and gender—letting him tailor content and events to his audience.
In March, the site was "hammered" with a 4000% increase in traffic in a 12-hour period because of the Pledge to End Hunger Tweet-a-Thon.
Yet the most important metrics for 12for12k don't require fancy measurement tools. In 2009, the initiative fell short of its goal of $12,000 every month. But it still raised $91,275 that all went directly to charities and the people they help.
More importantly, Brown did so without any organizational budget, on the side of his day job.
Well into 2010, he still hasn't stopped. In fact, the momentum of last year has inspired him to do more. Plus, he's intent on continuing to support the charities of 2009 as he can with exposure and social media help, if needed.
Year two began by featuring Hope for Haiti, bringing in $8,000 so far from 140 contributors.
Brown wants to expand by enlisting sponsors, hosting more events and focusing on three charities each quarter, rather than one each separate month. This year's theme, "connect globally, help locally" will encourage people to do more in their own communities.
"A lot of people don't do anything because they're just one person," Brown said. "If you think you can't help financially, help a local charity in your city understand how to use social media to tell their story. Ask a charity what you can offer them."
What do you think about this story?  Have you seen any great examples of social media impacting nonprofits in your community? What are they doing well?
Get Your FREE Course: Web3 for Beginners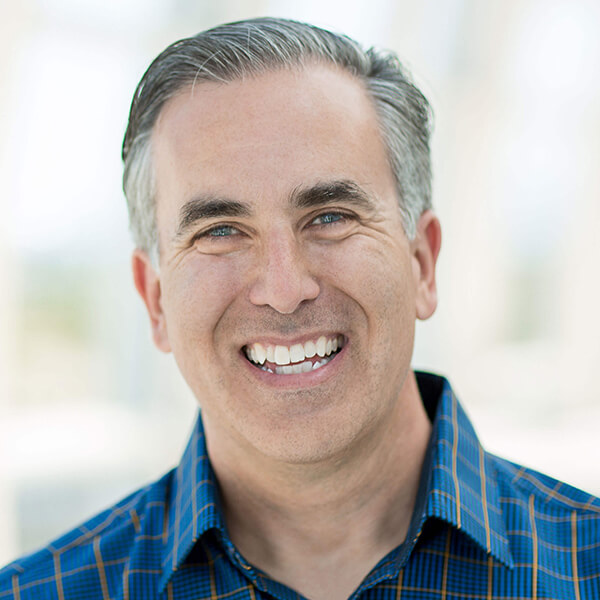 Curious about Web3, but don't know where to start or who to trust?

Introducing Web3 for Beginners, a course taught by Michael Stelzner, the founder of Social Media Examiner.

Learn the basics of Web3 and apply it to your business with this FREE comprehensive course.
CLICK HERE TO GET FREE ACCESS