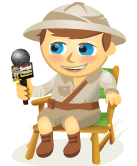 In this video I interview Michael Brito, the author of a great new book, Smart Business, Social Business.
Michael is also the SVP of Social Business Planning at Edelman Digital.
Michael shares insights into the key factors that influence how larger businesses can benefit from engaging in social media, and how these activities should be managed.
Be sure to check out the takeaways below after you watch the video.
Get Facebook Marketing Training - Online!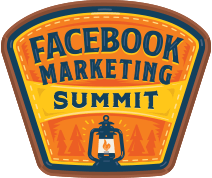 Want to improve your engagement and sales with Facebook? Then join the largest and best gathering of Facebook marketing experts as they share their proven strategies. You'll receive step-by-step live instruction focused on organic Facebook marketing, content creation, and Facebook ads. Become the Facebook marketing hero for your company and clients as you implement strategies that get proven results. This is a live online training event from your friends at Social Media Examiner.
CLICK HERE FOR DETAILS — STARTS AUGUST 10TH!
Here are some of the things you'll learn in this video:
Why it's important to have plans in place for different business needs

What businesses need to keep in mind when expanding globally
Which tools you need to manage your social media activities
The importance of having a good social relationship management platform
Why it's essential to have policies and guidelines for your employees

How to build trust internally with employees
Connect with Michael on Twitter @Britopian.  You can also check out Michael's blog, Britopian.
What do you think? Are you part of a big business that is managing social media effectively? What tips do you have to share? Please leave them below.