How to Make Better "Data-Driven" Marketing Decisions in Less Time—

Without the Guesswork
World's leading analytics pro guides you—live and online!
Fellow marketer,
I'm thrilled to announce our new online seminar: Google Analytics for Marketers.
As the CEO of Social Media Examiner, I've always pushed the marketers on my team to respond to this question, "Does it work?" and prove it to me.
We can now definitively answer this important question, EVERY TIME!
The very coach who showed us—and helped us eliminate at least $100,000 in wasted marketing efforts—will guide you.
Here's the cool part. You don't have to be an analytics nerd, have a huge following, or pay thousands in coaching fees to achieve the same kinds of results!
Your instructor is a rare specialist who turns a complicated analytics platform into an easy-to-follow road map you can use immediately.
He'll show you how to create reports that give you complete confidence in your marketing.
More about him in a minute.
First, let me ask you…
✅ Do you wish you had an easy way to prove to your boss—or your clients—that your marketing IS working?
✅ What if in mere seconds you could see precisely what is working—and what isn't?
✅ Imagine eliminating countless hours of hopping from system to system, and cobbling data together.
✅ Imagine being able to track ALL your marketing in a single place: organic social posts, emails, Facebook ads, webinar activities, blog posts, Google ads, and ANYTHING else that matters to you.
✅ Imagine the confidence you'd gain from knowing how people got to your sales page, who they are, what they did, where they went, and why your marketing is—or isn't working.
Sound empowering? If so, this seminar is for you.
Here's the story:
Since the day I founded Social Media Examiner I've spent a ton of time trying to discover the hidden profits in my marketing numbers.
After years of obsessing, I realized my fatal flaw:
My marketing decisions were based on hopeful guesswork because I didn't have an

all-in-one source

of 'data truth.'
Before I fully grasped how to use Google Analytics, I tracked my numbers using merchant accounts, email data, Facebook vanity metrics, YouTube counts…
But none of the numbers fit together.
Without more detailed information, I couldn't make smart marketing decisions.
I didn't really know what was working.
I kept asking myself…
👉 "Which ads are performing and why?"
👉 "Are my mobile customers converting the same as my desktop ones?"
👉 "How much revenue is coming from each campaign?"
I could only guess.
And guessing makes it really hard to approve more tests and increase budgets.
Have you ever felt the same way about your marketing?
Has your boss ever asked you for details on what's working and what's not?
Were you able to easily answer the all-important question, "Why isn't this working?"
Have you ever had to cobble together mismatched data from different sources that didn't really make sense?
It doesn't feel good when you can't get the answers you need.
And if you're anything like me, you care a lot about getting things right.
But the truth is…
Marketing is getting harder!
More platforms. More emails. More tests. More, more, more!
Without real numbers backing you up, how can you justify your decisions, your content strategy, or even your job?
The solution is easier than you think. But it involves embracing analytics.
Teaching yourself Google Analytics might seem WAY too hard to figure out.
I thought the same thing.
So I started looking for a guide—someone I could trust.
They needed to be a great marketer. Someone who could translate data into marketing wins!
I found the perfect Google Analytics coach!
He's a world-class Google Analytics veteran. And, he empowered us to truly answer that nagging, "Is it working?" question…
Then things really did start working!
After seeing amazing results from what he taught us, I asked him if he'd be willing to coach you too.
He agreed!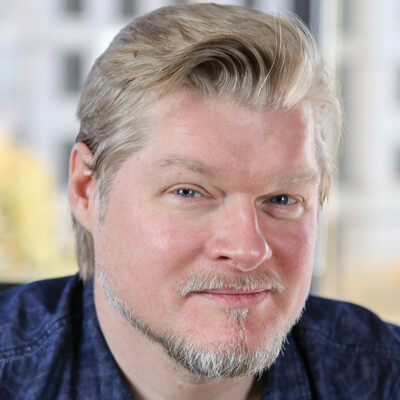 Let me introduce to you… your Google Analytics trainer and "measurement marketing" guru… Chris Mercer (aka… "Mercer").
He's a true specialist. His exclusive focus is on measurement with Google Analytics.
Mercer works in Google Analytics Every. Single. Day. He built his entire business around it.
You won't find a better guide anywhere.
Believe me. I've looked.
He is THE #1 Google Analytics coach for marketers in the world!
But don't worry. Just because he's the best doesn't mean he makes things complicated.
Actually, it's quite the opposite. And that's one of the many reasons why you'll love him.
"After working with this Chris Mercer, I've finally been able to understand where my conversions are coming from. Now I can see how well every ad, email, and link perform. I'm able to make much better decisions about what to keep and what to remove in my marketing," Pat Flynn.
My team and I couldn't be more excited for you to be coached by Mercer for an entire week.
We've got a lot in store for you…
What To Expect During The 5-Day Online Seminar
The Google Analytics for Marketers Seminar is a live and interactive event. Mercer will teach you how to track, measure, and analyze your marketing efforts.
Here's what you'll discover each day…
✅ Day 1: WHO: You'll gain a deep understanding of who your audience is by exploring demographics, interests, devices, browser types, and more.
✅ Day 2: WHERE: You'll know where your prospects and customers come from and how to track all of your marketing efforts. You'll learn how to create custom UTM tracking links, understand Google Search Console reports, and use secondary dimensional data to get a deeper understanding of your traffic.
✅ Day 3: WHAT: You'll discover how to determine what actions your prospects and customers are taking. You'll be able to create landing page reports, track events, do segmentation, and analyze visit time, exits, and bounce rates.
✅ Day 4: HOW: On this day you'll understand how to properly set your goals—the key to everything! You'll also learn how to interpret the results of your prospect and customer actions. You'll learn to see your goal achievements, eCommerce sales, and understand the difference between standard vs. enhanced eCommerce reports.
✅ Day 5: WHY: On your final day, you'll discover how to discern why your marketing is or is not working with custom reporting. You'll also learn to dig deep into source, medium, and campaign analysis.
DATES: It takes place Monday, June 24th through Friday, June 28th. We'll start each session at 10am Pacific / 1pm Eastern and go for 90 minutes to 2 hours. Doesn't fit with your schedule? You can bypass the live experience, watch the recordings (posted same day), and still rock your analytics.
You get all of this for only $397!
SALE: Only $97 (save $300)—ends May 24th!
Here's the cool part: you can "attend" from the comfort of your desk chair! Each day you'll receive step-by-step live demos and have time to ask your questions. You can also rewatch the recordings—over and over—so you can get comfortable inside of Google Analytics and have confidence in your reporting.
What Others Are Saying About Mercer
"Chris pushes away the intimidation and makes 'data' less scary," Merrill Richmond.
"Chris provided really insightful information for such a complicated platform. I really enjoyed how he was able to explain things easily and concisely," Katie Silva.
"Chris Mercer is awesome. He's an expert at analytics. What Chris shared is really applicable to anyone who's new or who's been at this for a long time," Steven Greer.
"Chris is the definition of approachable and relatable. He shared his passion and wisdom for what can be a mundane world of statistics. Much appreciated," Lee Parkel.
"He made a topic that was very involved and a bit confusing seem easy to understand and extremely helpful," Andrea Gandelman.
"Chris Mercer was great, from start to finish. He made everything easy to understand and comprehend," Daniel Horsch.
What Are Your Options?
Well, you can…
Hire Mercer privately for one-on-one coaching. You'll get all the same benefits, but it will cost thousands of dollars.
Hire someone to manage Google Analytics for you. You'll be at the mercy of someone else, and it will slow down your ability to make decisions. Managing your own data is MUCH easier than you think. It wasn't until I started working with Mercer that I realized this.
Or… you can join this 5-day, deep dive online seminar for

a MUCH smaller investment

. You'll get all the same training Mercer would give you in a one-on-one situation, only in a group-coaching environment. And you'll walk away equipped to answer the "Is it working?" question yourself—anytime.
The cost of doing nothing is much higher…
Keep trying to figure Google Analytics out on your own and risk getting lost in the bottomless pit of G.A. weeds.
Patch together data from various sources and try to understand if your marketing is working. This could lead you to make

risky bets on ads

and continue with marketing initiatives that you "think" are working, but really aren't.
And after trying all this on your own, how much time and money will you have wasted?
Let Me Take All The Risk
Here's the deal.
I'm SO convinced this seminar will work for you, that I'll make you this promise.
Here's your no risk, "sample-it" guarantee!
If you give the Google Analytics for Marketers Seminar a try and you decide it's really NOT for you… you can get a FULL REFUND any time during the first 2 days of the live event.
Just send an email to seminar@socialmediaexaminer.com before June 26, 2019 and we'll give you your money back. 100%. No questions asked.
We'll cancel your access to the live event and the recordings, and wish you well on your journey.
So, What Is The Google Analytics Seminar

Really

Worth?
The truth is… you should more than double the ROI of this training!
Here are 3 good reasons why…
With the data Mercer helps you to understand… y

ou could easily save hundreds of dollars on your very next Facebook ad campaign

.
When you start proving which campaigns work and which don't… your boss should be so thrilled with you that you might get a raise. And if you have clients, they'll be sure to keep working with you.
You'll start marketing forward instead of backwards. You'll attract more subscribers and

market more of your products and services at a lower cost than you were spending before

.
If the only thing this seminar did for you was…
Help you stop the leaks in your Facebook ad spending…
Show you all your marketing numbers across each platform in a single place…
Justify every dollar of marketing budget to your boss…
Give you the confidence to make better marketing decisions…
Help you know exactly what's working at every step of your customer's journey…
Any one of those benefits would be worth the cost of this seminar alone.
But the Google Analytics for Marketers Seminar delivers on all FIVE of these outcomes!
.
It's Time to Prove You Know How to Get Results.
It's decision time.
Time to change the way you manage your marketing forever!
Time to get the respect and results a hard-working, caring, conscientious marketer like you deserves.
When you sign up today for the Google Analytics for Marketers Seminar, you'll get…
5 days of live, online training with the #1 Google Analytics Coach for marketers himself, Chris Mercer.
A step-by-step process that shows you how to create reports so you can easily read, interpret, and put your numbers to work.
Complete recordings of each day.
The extreme satisfaction of demonstrating to your boss (or clients) exactly what is and isn't working, using empirical data from an extremely credible resource.
It all starts Monday, June 24, 2019 at 10am Pacific / 1pm Eastern. Doesn't fit with your schedule?

You can bypass the live experience, watch the recordings (posted same day), and still rock your analyics.

Don't forget our "sample it" guarantee lets you try the first two days of the event and still cancel for a full refund.
Click here to get started now!
Sale Ends May 24th, 2019!
The question is…
Where do you want to be a year from now?
Do you still want to be making marketing decisions based on guesswork?
Do you still want to feel nervous, or even a little embarrassed to ask your boss for more marketing budget?
Do you want to be stuck without any way to prove what you're doing is working?
Or… are you ready to take this bull by the horns and start proving every penny of your marketing?
I hope you'll join us.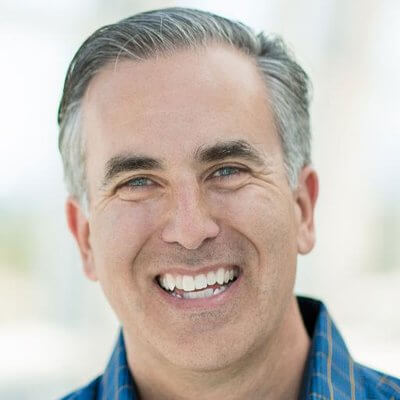 Speaking from experience, you won't regret it!
Michael Stelzner
CEO, Social Media Examiner
P.S. Since I founded Social Media Examiner back in 2009, I've noticed a recurring question among marketers of all kinds.
Year after year, you ask me, "How can I determine ROI? How do I know what's really working?"
The best answer, the method we use at Social Media Examiner, is found using Google Analytics.
But it can be incredibly complicated without the right coach.
That's why we decided to host a 5-day online seminar with Chris Mercer, the #1 Google Analytics coach for marketers.
He's the man who helped us save over $100,000 in wasted marketing money.
He did it by helping us abandon the patchwork of mismatched analytics we were getting from many different sources.
He showed us how to set up and use Google Analytics as our only, all-in-one marketing analytics command center.
And that decision has made ALL the difference.
Join us starting June 24th for this live-demo online seminar.
It's a small investment… but the rewards are massive!