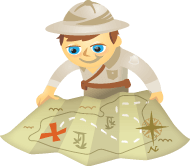 It's hard to find a business participating in social media that isn't doing something on Facebook. In fact, "I want a Facebook fan page," has replaced, "I want a company blog," as the single most heard request from clients in the social media world these days. With 350 million accounts and growing, it's no wonder.
Facebook is one of my favorite places to recommend for businesses for a lot of reasons. The primary one is that Facebook offers almost of all the various social media tools that companies can apply to their brand.
Facebook allows you to participate without having to spend time or money on your own website. Still, few companies are using Facebook well. One example of a business doing it right is Ernst & Young Human Resources effort (brilliant).  But for every good Facebook presence there's a brand page we like to call a "campground." Not because lots of people hang out there, but because all you hear when you visit is crickets.
To give you a leg up on getting smart with Facebook, here are five facebook-only strategies for business success.
1. Drive Off-Line Engagement With Event Postings
Facebook event postings are not just whimsical little calendar items. If you use them correctly, you can drive a veritable viral wave around what your business is doing because people who RSVP, comment or add to the event conversation have their activity posted publicly to their friends.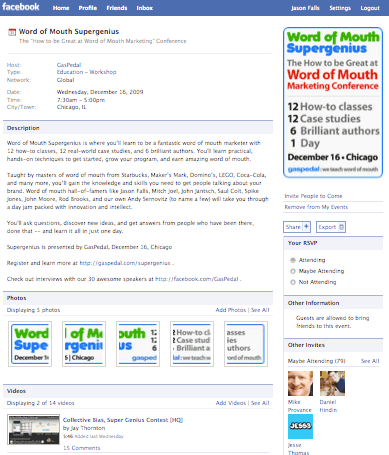 Here's an example of an event page on Facebook
The catch is making your events irresistible, making the headline, description and invitation irresistible, then delivering on the off-line experience.
2. Give People Virtual Keepsakes With Photo Tagging
Speaking of events, when you have them, take pictures to post on your fan page. Then create some post-event buzz by inviting attendees to tag themselves in the photos. You won't be able to tag most people (unless they are Facebook friends with the brand page administrator) but encouraging your attendees to tag themselves and their friends gives you a fun reason to reach out to them after an event.
This serves as a long tail effect of your event, driving your fans back to your fan page or event posting to see their images and further engage with your brand. And as a courtesy, put signage up at the event informing people their pictures may appear on your Facebook page or website.
3. Turn Customer Service Up a Notch With Facebook Discussion Forums
This tip works wonders for companies that don't have some sort of support forum on their own website. Drive customers to your Facebook forums (called "Discussions" on the brand page tabs) by letting them know they can get support there.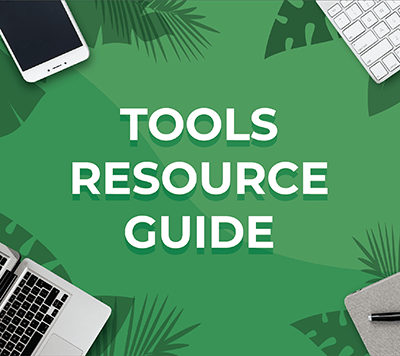 Looking for something to make your life easier?
Discover the tools we recommend to drive engagement, save you time, and boost sales across your entire marketing funnel or business.
Whether you need help planning content, organizing social posts, or developing your strategy, you'll find something for every situation.
FIND YOUR NEXT FAVORITE TOOL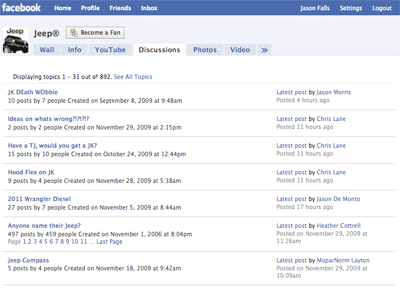 Here's an example of Jeep's discussion forum on Facebook
Get Your FREE Course: Web3 for Beginners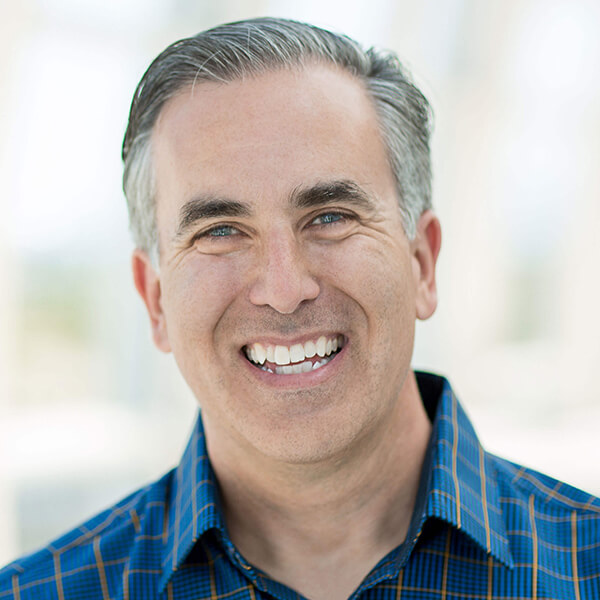 Curious about Web3, but don't know where to start or who to trust?

Introducing Web3 for Beginners, a course taught by Michael Stelzner, the founder of Social Media Examiner.

Learn the basics of Web3 and apply it to your business with this FREE comprehensive course.
CLICK HERE TO GET FREE ACCESS
Open up a forum topic for customer support and have someone on your staff check the forum for new issues every hour or so (or more depending upon volume). You'll immediately give confused or frustrated customers a direct connection to solutions without having to spend a lot of money on complex issue tracking software.
4. Promote Your Page With Super Targeting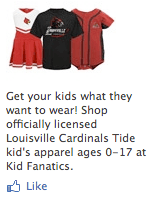 While I do not have access to specific data, almost every company I've talked to that has placed ads on Facebook has been thrilled with the outcome. The click-through rates have been higher than normal display ads and have had immediate impacts on page traffic.
The great thing about Facebook ads is that when you set them up, you can hyper-target them to the exact audience you're trying to reach. Age, location, interest… filter your targeting to the specific profile of your target consumer and let Facebook do the rest. Because the ads are served on Facebook pages only, Facebook knows the age, location and interests of the people they serve the ad to. It's probably the most effective ad targeting system in the world. Take advantage of it.  Here's 5 more ways to promote your Facebook fan page.
5. Collect Fan Photos and Videos at No Cost
Want your fans to take their picture with your product at various landmarks while traveling? Throw out a cool video contest or activity idea to engage your customers in some fun creativity. No need to hire a developer to pull together fancy code or pay YouTube thousands of dollars for a branded video contest.
Just ask your Facebook fans to upload their entries. Using the commenting tools provided, you can work up some guidelines for judging or just highlight and post the best stuff on your wall to promote the video makers. Even better, by posting appropriate policies and guidelines, you can get permission to use anything uploaded for company advertisements, projects and more. However, you should beware that Facebook has recently implemented some strict promotional rules.  See this post for more on that.
There are lots of other strategies you can use on Facebook to engage your customers and even drive them to your website or other calls to action. These will at least give you some Facebook-exclusive ideas for starters. But these are just my ideas. Please share what you're doing or your ideas to drive your business on Facebook in the comments.
Are you using Facebook events, photos and discussion groups? How are they working for you? Add your voice to the discussion by commenting below.
Get Your FREE Course: Web3 for Beginners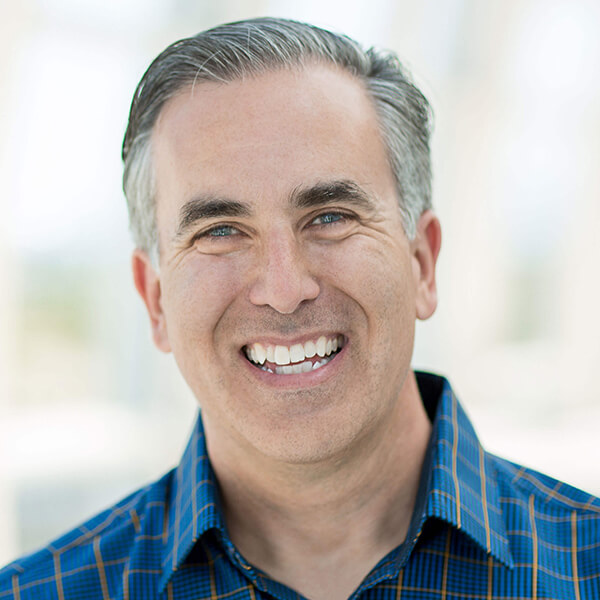 Curious about Web3, but don't know where to start or who to trust?

Introducing Web3 for Beginners, a course taught by Michael Stelzner, the founder of Social Media Examiner.

Learn the basics of Web3 and apply it to your business with this FREE comprehensive course.
CLICK HERE TO GET FREE ACCESS