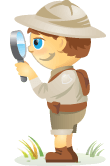 Welcome to our weekly edition of what's hot in social media news.
To help you stay up to date with social media, here are some of the news items that caught our attention.
What's New This Week
Facebook Opens Instant Articles Program to All Publishers: Facebook "will be opening up the Instant Articles program to all publishers – of any size, anywhere in the world."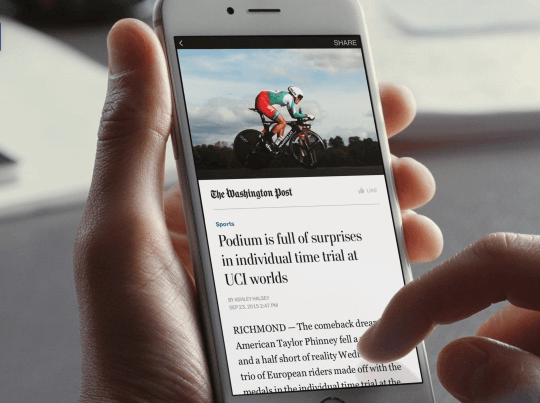 Twitter Introduces Two New Customer Service Tools: Twitter released "two new tools to help businesses provide even better customer service on Twitter." These tools include a simple way to "move from Tweets to Direct Messages" and "a new feature called Customer Feedback."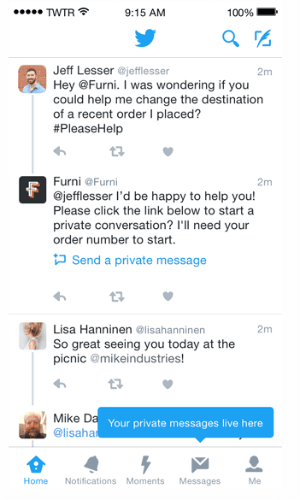 Facebook Updates Video Metrics in Page Insights: Facebook is rolling out a "redesigned video metrics interface in Page Insights" that gives publishers access to new metrics such as "minutes viewed" and "10-second views" and "more granular video performance data."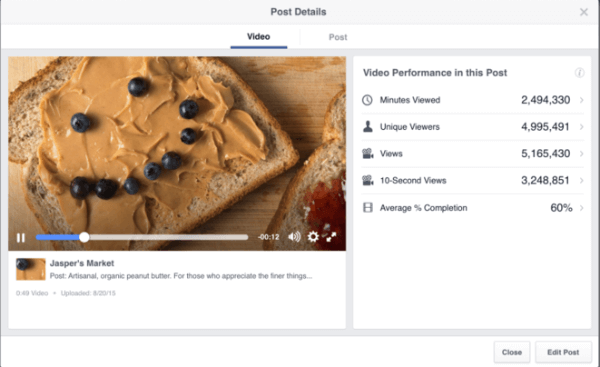 Instagram Adds Two-Factor Authentication for Accounts: Instagram confirmed it is "beginning to roll out two-factor authentication," which will ask users to "verify a phone number" in addition to an email and password before granting access to an Instagram account.
Twitter Introduces GIF Search: "Now, sharing GIFs in Tweets and Direct Messages is even easier with [Twitter's] new GIF search."
The GIFs are coming! Get ready to search and send GIFs in Tweets and Direct Messages: https://t.co/uk75stt1zN pic.twitter.com/1dDD1B4CW2

— Twitter (@twitter) February 17, 2016
Twitter Rolls Out Video Capture and Sharing in Direct Messages: Twitter gave all iOS and Android users around the world the ability to "capture and share videos in your Direct Messages."
Starting today, you can capture & share videos in your Direct Messages. It's rolling out globally on iOS & Android. pic.twitter.com/b5CgWyTQ3H

— Twitter Support (@Support) February 17, 2016
Our Take on Top News This Week
In this blab from February 19, 2016, Erik Fisher and guests discuss the top news in social media. Topics include Facebook opening Instant Articles to all publishers (2:54), Anchor, a new audio social media platform (22:03) and two-factor authentication on Instagram (40:45). Subscribe to future shows here.
.
More News to Note
Facebook Offers New Resources for Nonprofit Organizations:  Facebook launched a new website "geared specifically to nonprofits" where organizations can learn "how to strengthen their Facebook presence, leverage the platform to reach their goals, effectively use [Facebook's] tools and find success stories and best practices."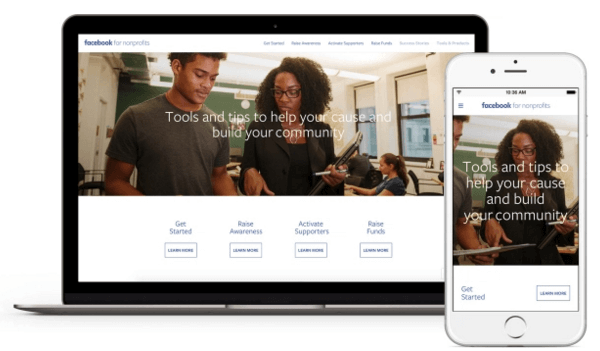 Periscope Adds New Features to the iOS App: Periscope rolled out some new features for its iOS app. These include "a very subdued daylight curve on the map" and the ability for broadcasters to share their local time in live streams. "For those using an iPhone 6 or later, Periscope also added some stabilization to help with jittery streams."
Google Integrates the Places API With Google Maps Search: This Google update will "offer more consistent search results across Maps and the Places API, which results in better overall search quality for API responses."
News From a Partner, Simply Measured:
How to Create a Monthly Social Media Report: When it comes to proving social value to key stakeholders, it's critical to create and share social media reports. As social marketers, we struggle with where to begin and to identify what metrics matter most. Discover how to effectively evaluate your efforts and tailor your report for your target audience.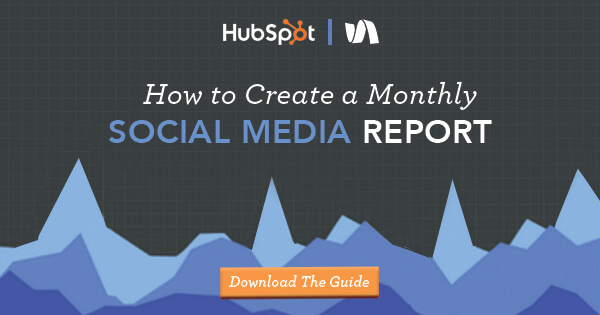 Some Interesting Studies to Note:
The Content Marketing Paradox Revisited: According to a recent report from TrackMaven, the output of branded marketing content increased by 35% per channel while overall content engagement decreased by 17% in 2015. When content output was at its highest in October 2015, engagement levels took the sharpest downturn across all social networks. This finding suggests there is a ceiling to the amount of content that can be consumed, liked, and shared by social media audiences. The study also compared post volumes and engagement across each social channel and identified which networks are best suited for a pay-to-play strategy.
Omni-Channel Shoppers Study: Facebook IQ commissioned GfK to conduct a study in which participants were asked to research and shop for various items using multiple channels including mobile devices, desktops or laptops, and in-store. The study found that the convenience and flexibility of smartphones and tablets make them the preferred devices among most people shopping online and even while in brick-and-mortar stores. However, many consumers agree that the mobile shopping experience is still very much lacking in many areas. This report helps marketers and retailers better understand which aspects of the mobile experience are most important to customers.
Forrester's The New Normal: Performance Advertising Drives Effectiveness: Criteo, a global performance marketing technology company, commissioned Forrester Consulting to survey over 150 marketers in the U.S., UK, France, and Germany on their adoption of performance marketing measures such as retargeting, personalization, and dynamic creative content. The report explored how these new performance marketing tools are being implemented and integrated with existing advertising initiatives such as social marketing or paid advertising.
Don't Miss Our Conference:
Join 3,000 fellow marketers at the mega-conference designed to inspire and empower you with social media marketing ideas: Social Media Marketing World, brought to you by Social Media Examiner.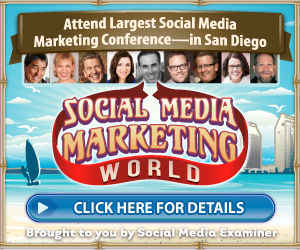 You'll rub shoulders with the biggest names and brands in social media, soak up countless tips and new strategies, and enjoy extensive networking opportunities in San Diego, California.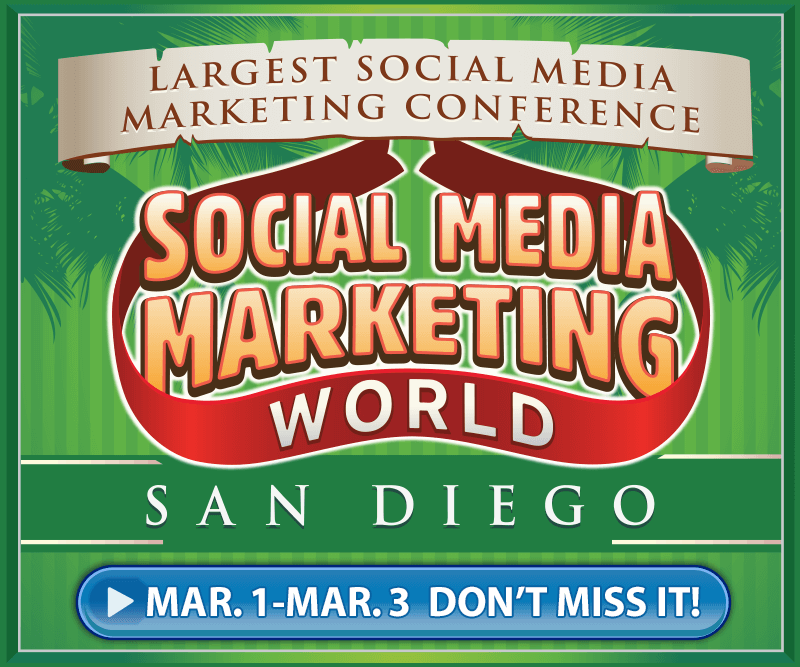 Discover the newest and best ways to market your business with expert-led sessions and workshops covering social tactics, social strategy, content marketing, measurement, corporate social, and social customer service.
Click here to see what all the buzz is about.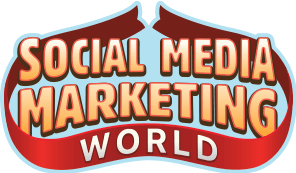 Get Expert Social Media Marketing Training!
Want to keep ahead of your competitors? Need to master a social platform? Discover how to improve your social media marketing at Social Media Marketing World 2020, brought to you by your friends at Social Media Examiner. You'll rub shoulders with the biggest names and brands in social media, soak up countless tips and new strategies, and enjoy extensive networking opportunities . Don't miss the industry's largest conference. Get in early for big discounts.
Event starts
Sunday, March 1, 2020

.

CLICK HERE TO LEARN MORE
What do you think of the Instant Articles program on Facebook? Have you tried Facebook Instant Articles? Please share your comments below.