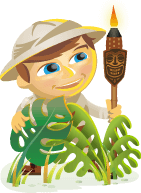 Do you have a Facebook marketing plan?
Are you wondering how to grow your business with Facebook?
To learn about the important elements of a Facebook marketing plan, I interview Amy Porterfield for this episode of the Social Media Marketing podcast.
More About This Show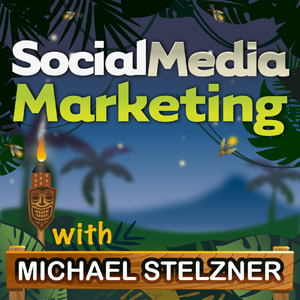 The Social Media Marketing podcast is a show from Social Media Examiner.
It's designed to help busy marketers and business owners discover what works with social media marketing.
The show format is on-demand talk radio (also known as podcasting).
In this episode, I interview Amy Porterfield, co-author of Facebook Marketing All-in-One for Dummies and host of the Online Marketing Made Easy podcast. She was also the very first Facebook community manager we ever had for Social Media Examiner.
Amy shares what your Facebook marketing plan needs to succeed.
You'll learn why you should create a Facebook business page and the best engagement techniques to grow your audience.
Share your feedback, read the show notes and get the links mentioned in this episode below!
Listen Now
Where to subscribe: Apple Podcasts | Google Podcasts | Spotify | YouTube Music | YouTube | Amazon Music | RSS
Here are some of the things you'll discover in this show:
Facebook Marketing Plan
The benefits of a Facebook business page 
Amy states that although a lot of people get good engagement on their personal Facebook profile, she strongly recommends that you set up a Facebook business page. It's only on rare occasions that she advises to stick with your personal profile.
If you have a physical or online product, program or service, a Facebook business page can be extremely beneficial. This type of page gives you permission to talk about your business on a regular basis.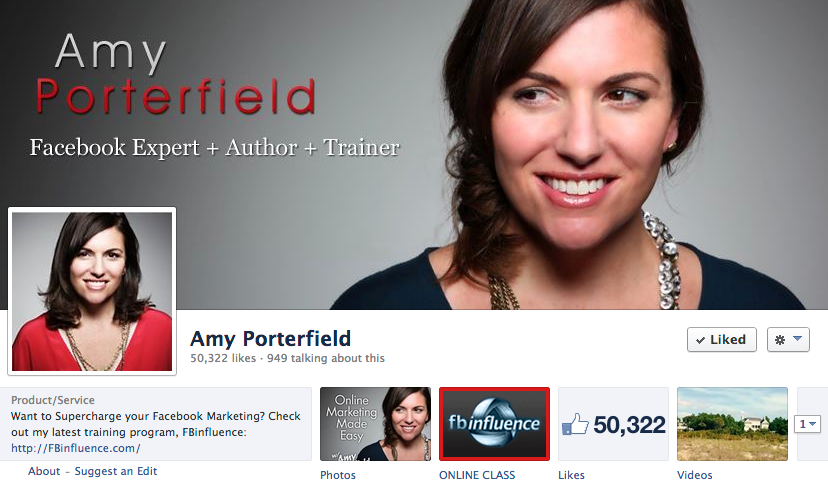 Once you have the foundation in place and become that go-to authority in your niche, you can talk about your business freely. It's the main reason why you need to have a business page, as well as a personal profile.
You'll hear about another benefit when it comes to Facebook ads.
Listen to the show to discover the reason why Amy has taken all communication over to her business page but still keeps her personal profile.  
Start with a Facebook marketing plan
Amy teaches how to put a Facebook marketing plan together in three phases.
Attraction
Promotion
Sales
Listen to the show to learn more about these three phases.
1. Attraction
First of all, you need to build a Facebook community. It's important to grow a solid fan base so you can generate some great engagement with people. You become the go-to source in your community.
In the attraction phase, you need to find different ways to grow your fan base. You need to know your audience.
You'll hear why Amy advises creating a persona of your typical Facebook fan.
One of the easiest ways to get the word out about your page is to have a Facebook Like button on your website. Once someone clicks the Like button to become a fan, they will remain on your website.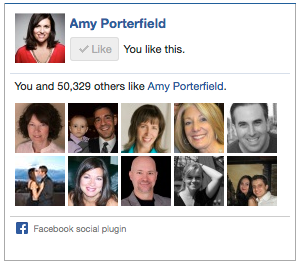 You'll get quality fans with the Like button, because these people are already visiting your site. You want them to become Facebook fans, so you can stay top of mind when they're on Facebook.
Listen to the show to hear what happened when Amy advised Michael Hyatt to install the Like button on his website.
How to use your website or blog to grow a following
Amy explains that it doesn't matter if you have a massive email subscriber list, these are people who have taken the time to give you their name and email address. You'll learn about techniques you can use to encourage people to become fans.
If you want to attract new people, then Graph Search is very valuable. Amy says it's a hidden treasure that not many people use. You'll hear some great examples of search terms that will help you gain valuable information about your audience.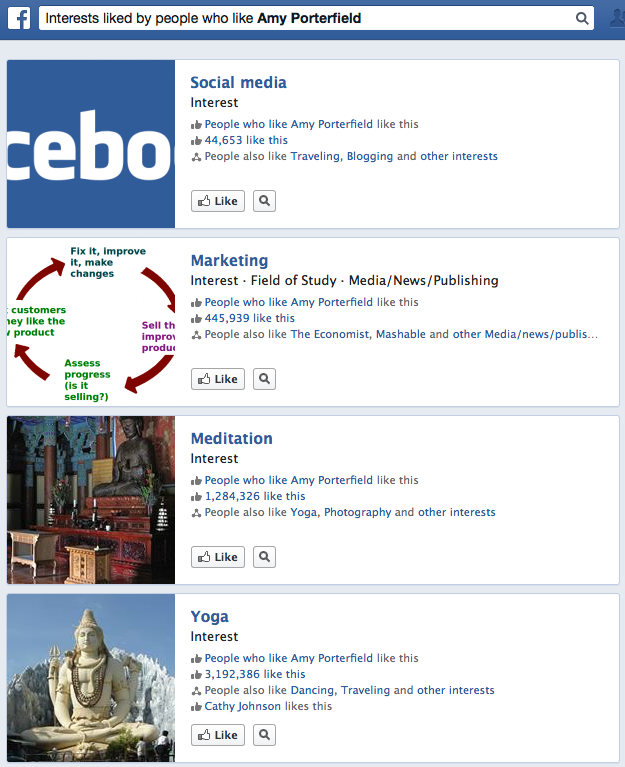 When it comes to promotion, you need to turn your fans into leads. You definitely want to check out this previous podcast with Amy that goes into detail about list-building with social media.
Amy's philosophy is that your subscriber list can be the energy of your business. You need to start to look at Facebook as a place to attract quality leads to grow your email list.
You'll discover why Amy believes it's crucial for anyone who is marketing on Facebook to have some kind of giveaway.
Listen to the show to learn the difference among the costs per click for Facebook ads, depending on the destination URL.
Engage with your community
Amy explains how important it is to post great content consistently. The people who have the most impact on Facebook are the ones who post every single day with different types of content.
As a marketer, you need to have a posting plan for your Facebook page for it to work for your community.
When your Facebook page is a community hub, you become that trusted source. You should never come straight out of the gate and talk about your business, products and services.
A great way to network online is to show love to others in your industry. This helps draw them to you.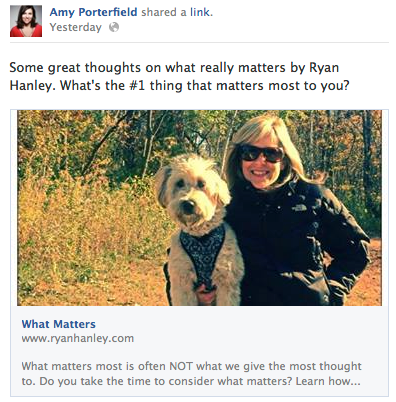 If your fans begin to know that you are always there and are able to answer their questions, then you become a resource that they trust. It's how you begin to grow a community.
Listen to the show to find out the conversations you need to have with your employees so you remain consistent with your posts.
2. Promotion
Amy states that first you need to think about strategic posts and make sure your status updates are short and to-the-point. A study by Buddy Media showed that a post with 80 characters or fewer gets up to 27% more engagement.
If your goal is to get someone to click a link on your status update, you need a clear call to action.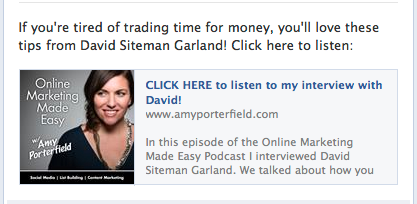 The next decision to make is whether you should include an image. A lot of people who teach Facebook marketing believe it's better to post without images, and studies show that you don't need an image to get greater reach.
Amy's philosophy on images is that you might get a bigger reach when you don't use an image, but are you getting greater engagement? The answer is usually no.
You'll hear an example of how to use images to punctuate your status update, which in turn will get people to pay attention and click.
Listen to the show to discover what happens at Social Media Examiner when we do a short post with just a URL on Facebook versus when we let them populate through the image.
Contests on Facebook
Facebook recently relaxed the rules on contests, so you don't have to use a third-party app anymore. Now you can ask people to like your page for a chance to win something and then pick a winner at random.
Amy believes that contests are really valuable and if you put the time, energy and money into creating a well-designed contest, then you want to make sure you turn these fans into leads.
You'll discover why the new guidelines work well for local businesses, but if you are or want to be an online business, it will serve your business better if you collect names and emails from a contest.
Listen to the show to hear how a contest can help you grow a following on your Facebook page.
3. Sales 
The third component of your Facebook marketing plan is to sell. This goes hand in hand with engagement. You need to engage with your audience if you want them to take action and do business with you.
The most powerful way to get audience feedback is to ask questions. It's a great way to find out what your audience needs when you're creating a program, product or service that you want to sell.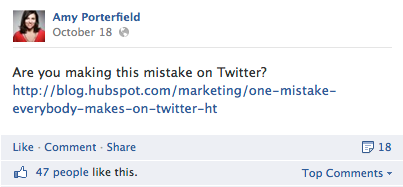 Although Amy is not a huge fan of selling directly on Facebook, you'll discover the secret sauce to successful promotions on Facebook.
Listen to the show to find out why now is the perfect time to plan your marketing calendar.
Discovery of the Week
I recently came across a really cool website called BuzzSumo, which provides social insights for content marketers.
In the search bar you can type in any kind of phrase and it will show you inquiries. It displays the most popular content; in particular, blog content across different social networks based on your search phrase.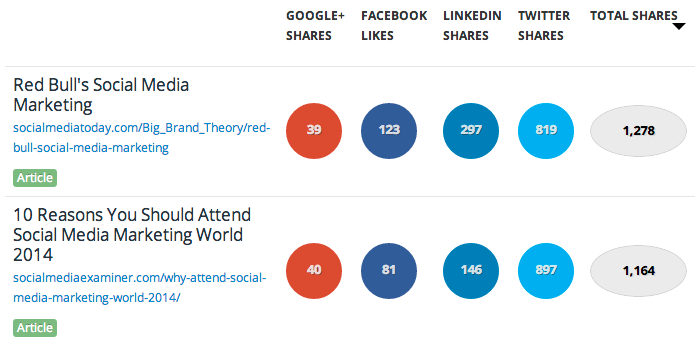 It adds up the shares for Google+, LinkedIn and Twitter and Facebook likes.
You can look at the past 24 hours, week, month or 6 months. You can filter by articles, infographics, videos and other kinds of content.
This can help you find content that you might want to share in your network—content you know your audience will be interested in.
I haven't tested it extensively, so I don't know if it covers things outside of social media and content marketing. Be sure to check it out.
Call in and leave your social media–related questions for us and we may include them in a future show.
Listen to the show to learn more and let us know how this works for you.
Other Show Mentions
Social Media Marketing World 2014 is our physical mega-conference, which is set to return to San Diego, California on March 26, 27 and 28.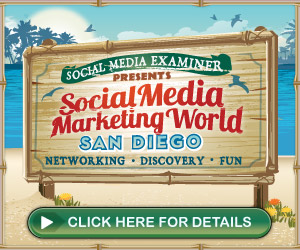 We have put together more than 60 sessions that include social media marketing, blogging, podcasting and video marketing.
We've invited the top experts in the world. So when you attend this conference, you'll get a chance to meet them, rub shoulders with them and more importantly get the chance to absorb the knowledge that they have built up over many years, and in some cases, decades.
This is a sample of the sessions on blogging.
7 Keys to Writing Blog Posts That Get Read and Shared – Michael Hyatt
How to Grow Trusted Brand Advocates and Sales With Blogging – Marcus Sheridan
How to Build a Multi-Author Blog for More Visibility and Sales – Brian Clark and Me!
I strongly recommend that you check it out and watch the testimonials from this year's conference.
Key takeaways mentioned in this episode:
Ways to subscribe to the Social Media Marketing podcast:

What do you think? What are your thoughts on creating a Facebook marketing plan? Please leave your comments below.