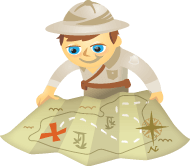 Have you heard of Facebook Live video?
Do you want to use Facebook Live for business?
Facebook Live lets you connect with your fans, friends and followers by sharing real-time video of what you're seeing and doing.
In this article you'll discover how to broadcast with Facebook Live and use Live video in your marketing.
What Is Facebook Live?
Facebook has steadily been releasing Live over the last several months. It came out in August 2015 for verified public figures through the iOS Mentions app. Early in December, Live became available to select people on their personal profiles and then to all verified Facebook pages later in the month.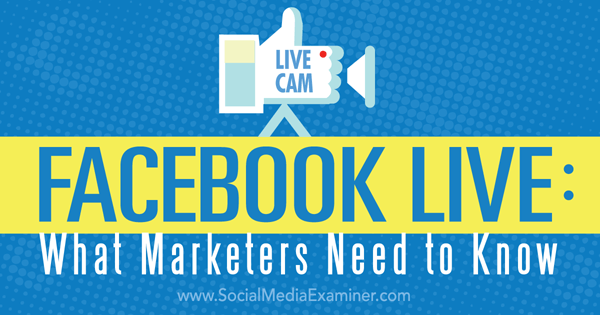 Listen to this article:
Where to subscribe: Apple Podcast | Google Podcasts | Spotify | RSS
Facebook originally introduced Live to only an elite group of users for two primary reasons: to control the demand on the bandwidth and to hopefully set a higher standard for the videos streamed so there's less "noise" in the news feed.
Facebook is controlling the reach of Live broadcasts through the news feed ranking algorithm, as with all organic posts.
In the coming months Live will roll out to more Facebook profiles and pages, and will become available on Android. Live is currently available to some iPhone users only.
Even if you don't yet have access, you can start planning your Facebook Live strategy or use some of these tactics on the numerous other live-streaming services such as Blab, Google+ Hangouts, Periscope and Meerkat. Regardless of whether you have or plan to use live streaming, you can still upload videos regularly to Facebook.
#1: Broadcast With Facebook Live
You can broadcast Facebook Live through your profile or through the Mentions app. To broadcast through your profile, tap to update your status and click the Live icon.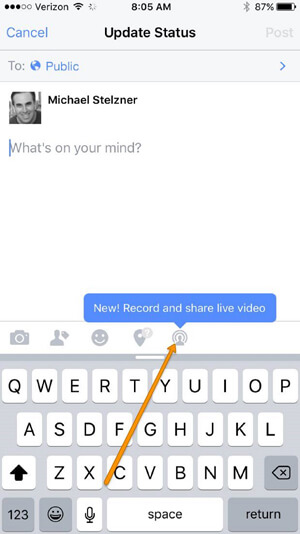 Next, write a quick description in the status update (this is your title). The description is what will go out in the news feed and in notifications.
Just like with your other personal status updates, you may also want to choose the audience before going live. Select friends only, a specific friends list or public. Then tap Go Live.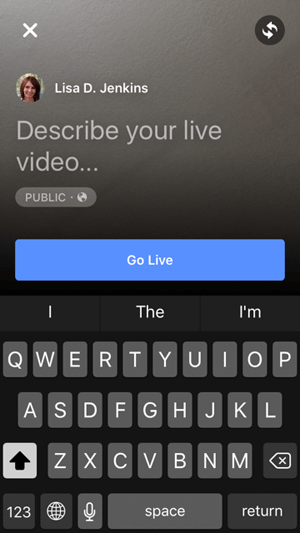 You can point the camera at yourself or outward to capture your surroundings.
During the broadcast, you'll see the number of live viewers, which friends are tuning in and comments in real time. While people are watching you, invite those viewers to tap the Subscribe button. This way, they'll get notified the next time you're live.
After you end your live broadcast, it will be saved on your timeline like any other video you upload.
If you don't already have the Follower option enabled on your personal profile, I recommend enabling it. Doing so will allow you to reach a much wider audience, as anyone on Facebook can choose to follow your public updates.
To enable the Follow feature, go to your settings and click Followers in the left column. Then, next to Who Can Follow Me, select Everybody. Now, any of your friends or followers can subscribe and see when you go live.
Keep in mind, if your previous post was public and you wish to share your next post with friends only, you'll need to select that option.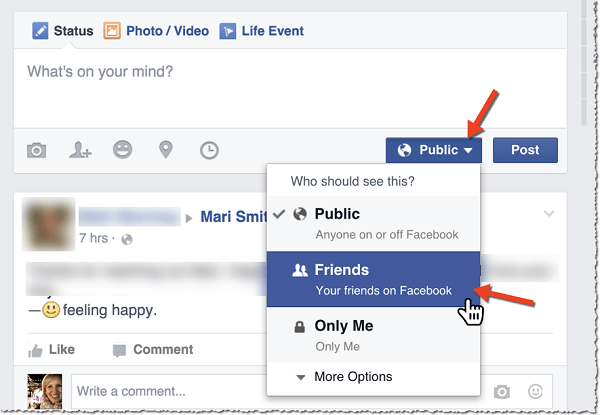 Note: To broadcast through the Mentions app, the process is similar. Open the app, tap the Post icon and then tap Live Video. The only difference is you don't select an audience, since everything you post is public on a business page.
#2: Improve Your Video
Facebook recommends several best practices for Facebook Live. In addition, here are several of my own recommendations:
Have a focus for your broadcast. Know what you plan to talk about ahead of time so you don't have a rambling discussion about nothing. Knowing what you plan to talk about and doing it well will do wonders for your reputation.
Create a compelling title. It goes without saying that you should relate the title to the focus of your broadcast. When people get a notification that you're live, the title is the only thing they see when deciding whether they want to join you.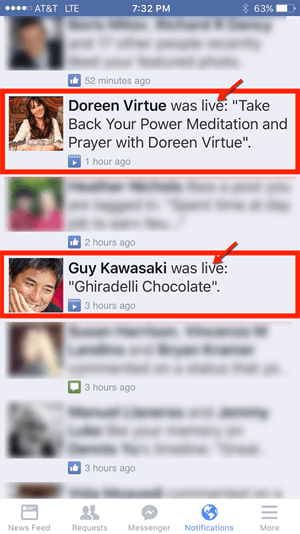 Strive for great audio. Speak loudly and clearly close to the phone or use a microphone. Like with any video, your audience needs to be able to hear what you have to say. To this end, avoid broadcasting anywhere that has a lot of background noise.
Use both the front and back cameras. Since you likely won't want to have the camera in your face the whole time, you can easily toggle back and forth between the two. When the camera faces you, the audio is better. Speak up when filming away from yourself.
Acknowledge your audience. When you go live, be sure to mention your friends and fans who are viewing, if it seems reasonable. Alternatively or in addition, respond to comments either during or after the show.
Test different broadcast length and times. Facebook recommends you go live for at least 5 minutes. I've found that anything from 2 to 20 minutes is just fine. See what your audience likes and use that as your gauge. Also try going live at different times to see when most of your audience is around.
End with a call to action. Live video can be an integral part of your social media marketing, so make the most of it by directing your audience to a specific place. Include a simple call to action at the end of your video, such as to visit your website or private message you for more information on the topic.
Be selective. Don't broadcast everything. Make your live videos special. That way when you go live, people will want to see what new thing you have to offer.
#3: Edit Your Video
Once the Facebook Live video is on your wall, you can go back and edit it. It's like editing any video you've uploaded to Facebook. Click on the date of the post in your timeline to access it and select Edit.
Choose a thumbnail. Facebook gives you 10 image options or you can upload your own thumbnail.
Select a category. Tap the drop-down menu next to Video Category and select one.
Add a call to action. You have several choices, including Shop Now, Learn More and Sign Up. You'll likely want to match the call to action you requested during the video.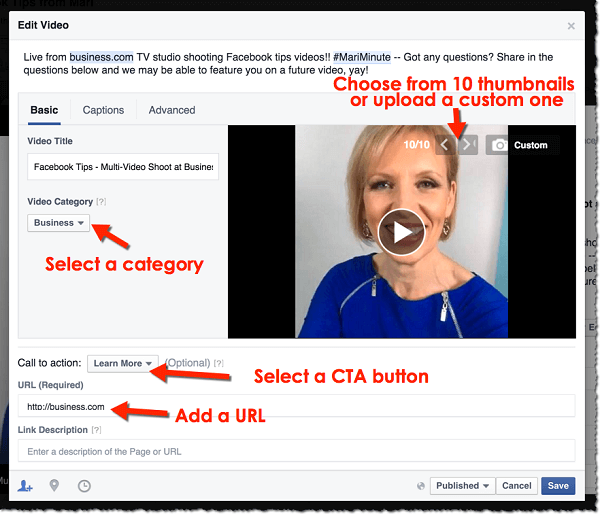 Amplify the reach. If your video is from your Facebook business page, you may want to consider getting more visibility through Ads Manager by creating a video ad from your Live broadcast.
#4: Repurpose Your Video
As with other content, you'll want to use your video in as many places as relevant.
Write a blog post with some of the highlights and embed either the Facebook post itself or just the video. Then share it on all of your social media profiles.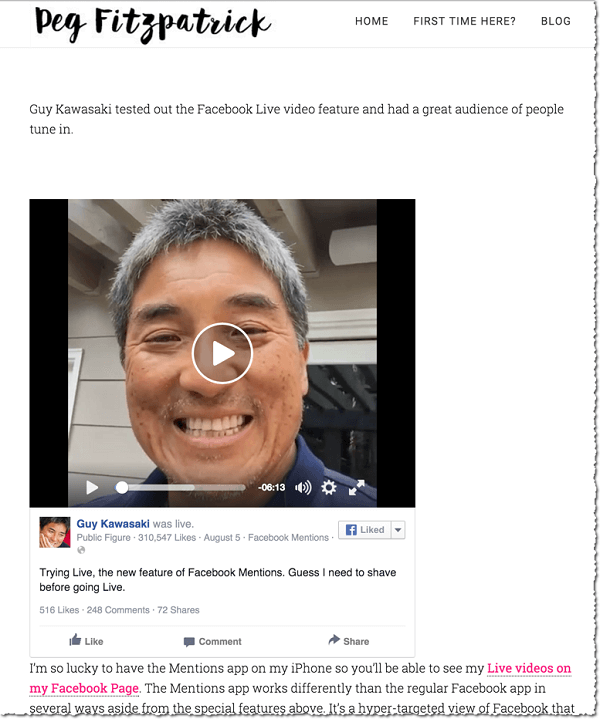 The reason to embed your video is to get more views. It will show up on your Facebook view count and you may also get new fans and subscribers.
In Conclusion
Video streaming, especially through Facebook Live, is an incredible opportunity to showcase your knowledge and increase your fan, follower and customer bases.
Since video is super-strong right now and Facebook Live seems to get higher organic reach than other types of content, it's definitely worth getting ready to add Live to your marketing plan just as soon as you have access.
Live is just the beginning of what Facebook wants to do with video. Facebook is currently testing a dedicated video news feed on select mobile devices, so people always have video in their pocket and at their fingertips.
Start thinking about what you want to create as a subject matter expert, so you can take advantage of all of the opportunities in store for the future of video.
What do you think? Have you streamed using Facebook Live yet? Do you have a plan for live streaming? What sorts of videos are you sharing or are you planning to share? Please share your thoughts in the comments.