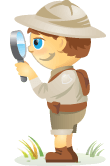 Welcome to our weekly edition of what's hot in social media news.
To help you stay up to date with social media, here are some of the news items that caught our attention.
What's New This Week
Facebook Enables Continuous Live Video Support and Geogating: "Facebook will now allow non-stop, long-form broadcasting." TechCrunch reports that the only tradeoff for the Continuous Live Video API is that "unlike [the] normal Facebook Live stream, there's no option to let people replay the stream later or rewind to earlier." Facebook also rolled out a new geogating feature to the Live API, which allows publishers to "make a video visible only to people in a particular location if that's where it's most relevant or they only have limited broadcast rights."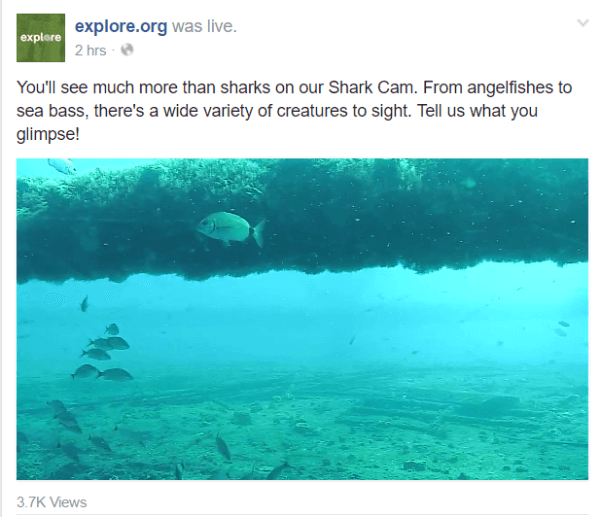 Twitter Adjusts 140-character Limit: "In the coming months, [Twitter will] make changes to simplify Tweets including what counts toward your 140 characters, so for instance, @names in replies and media attachments (like photos, GIFs, videos, and polls) will no longer 'use up' valuable characters." This update will be available over the coming months.
In the coming months, we're introducing new ways for you to express even more with a Tweet: https://t.co/l1sWRvXWqr pic.twitter.com/zzhWpRcABs

— Twitter (@twitter) May 24, 2016
Instagram Adds Media Buying Specialty to the Instagram Partner Program: The Instagram Partner Program helps businesses in three key areas: ad tech, community management, and content marketing, and announced that it will be adding a new specialty: media buying. According to the Instagram for Business blog, the new media buying specialty partners, SocialCode and Resolution Media, "can help [marketers] with Instagram advertising operations" and "are dedicated to helping businesses – large and small – with market-leading media buying services to reach specific marketing objectives." Instagram confirms that the new media buying specialty is currently only available in the U.S., but "will expand to new countries in the future."

Facebook Introduces Engagement Graphs for Facebook Live Replays: Facebook put "reactions to work" by using them "to power a visualized timeline of when a Live video receives the most engagement." Users can simply "fast-forward through the recorded replay of a Live clip… [and] see the graph of reaction volume overlaid on the progress bar." With this new feature, you can essentially "see when the video gets interesting and skip there if you want."
Periscope Rolls Out Permanent Save Feature: As promised in an earlier announcement on the Periscope company blog, the live broadcasting app has officially rolled out the ability save broadcasts and "keep them beyond 24 hours." When this feature was initially introduced as a public beta, users had to add #save to their broadcast to trigger this functionality. However, in a recent announcement, Periscope confirmed that it will now save broadcasts by default, "no #save needed."
It's here! Update your Periscope app to permanently save your broadcasts by default (no #save needed). pic.twitter.com/Tv8O48jImQ

— Periscope (@periscopeco) May 25, 2016
Facebook Retires Desktop-based Ad Retargeting Exchange: "Facebook is shutting down Facebook Exchange and moving advertisers to newer products in a coordinated effort to focus more heavily on the social network's mobile-first advertising products." With consumer usage primarily moving to mobile, "desktop has become a smaller and smaller part of [Facebook's] business" and the company will focus on newer products with "mobile retargeting features." AdWeek reports that "the company has already begun moving clients and ad tech partners over to newer products with the goal of being fully migrated by November 1, 2016."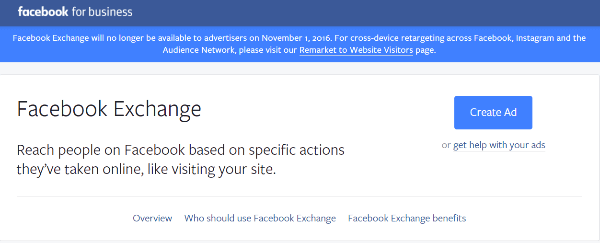 Our Take on Top News This Week
In this blab from Friday, May 27, 2016, Michael Stelzner and guests discuss the top news in social media. Topics include Twitter expanding its 140-character limit (1:38), updates to Facebook Live (17:32), and LinkedIn's new advertising tools (32:28). Subscribe to future shows here.
No Longer Just for Tech and Finance Nerds...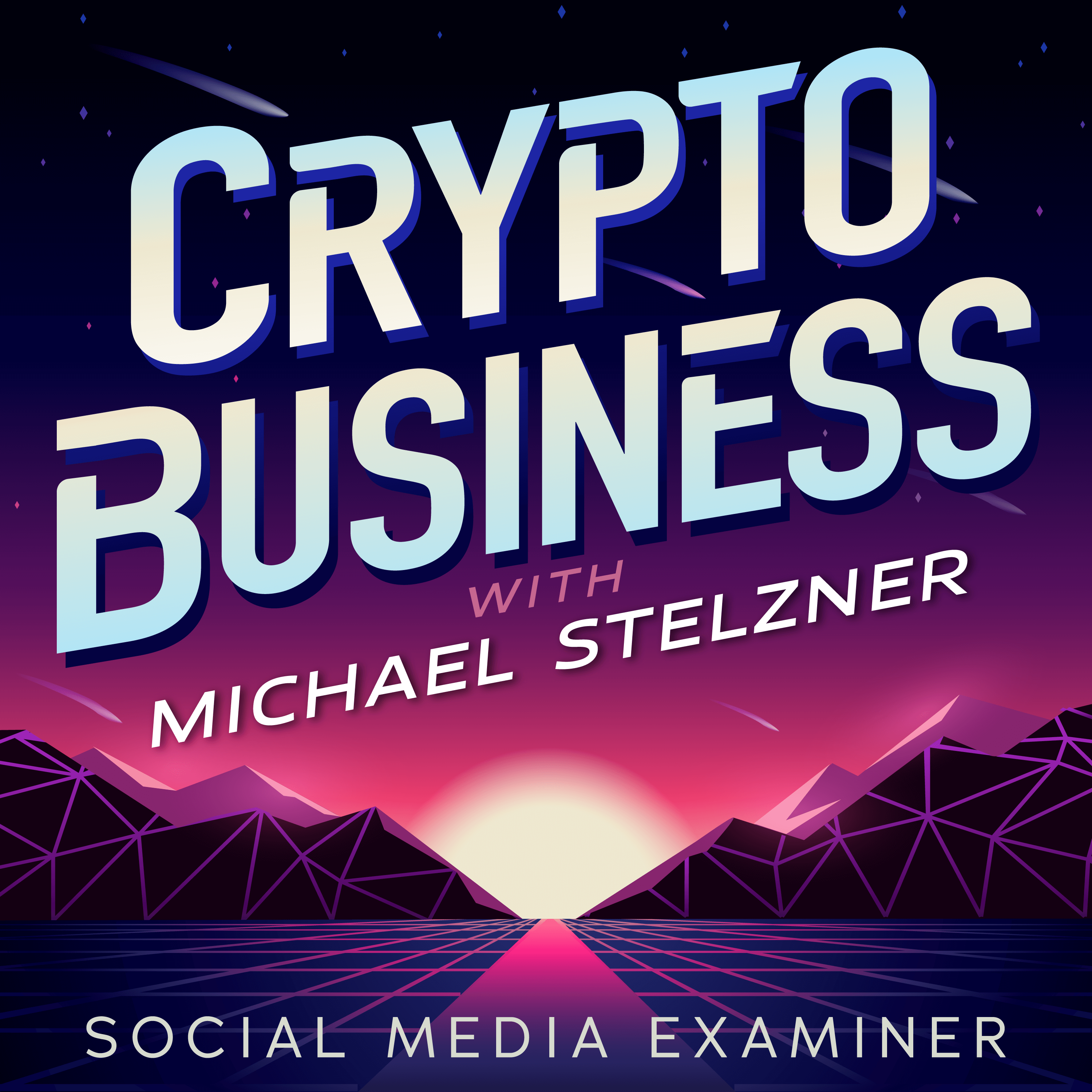 Originally just for people who understood the jargon, Web 3.0 is now the business playground for entrepreneurs, creators, and marketers.

Whether you're a newbie or have already gotten your feet wet, you can learn the ins and outs of NFTs, DAOs, social tokens, and more on the newest show hosted by Michael Stelzner—the Crypto Business podcast.

Follow the show on your favorite podcast platform to find out how to make Web 3.0 work for your business.
FOLLOW THE SHOW
.
More News to Note
Instagram Shuts Down Feed API: Instagram is shutting down its feed API on June 1 as part of a bigger shift "to create more services on its own app as it strengthens its platform as a business, and also looks to create an audience of its own that is not just passing through or using its photos elsewhere." TechCrunch reports that "feed API usage is relatively small," but there are some notable services being affected by this update, including Flipboard, IFTTT, and Being.
Twitter Halts Development of Buy Button and Product Pages: "Twitter has curtailed product development on its 'Buy' button and product pages" and has "shifted its commerce team into other divisions within the company." A source from Twitter suggests that the reason for this decision is that "people are not buying on social media right now." As a result, the company has decided to increase its focus and investment on dynamic product ads instead "after seeing the great early results."
Snapchat Adds Non-Emoji Stickers to Snaps: "Snapchat now lets you attach stickers to your photos and videos." In addition to Unicode emojis, Snapchat stickers include illustrated images, which can be used to customize snaps with a click on the "Post-It-looking button on the top right" of the screen.
Twitter Audio Cards Now Support Spotify: Twitter announced that "tweets with @Spotify tracks now play in your timeline." Twitter Audio Cards for Spotify let users discover and listen to 30-second music previews within Twitter. Spotify tracks can also be featured within Twitter Moments.
You'll want the volume up for this #SummertimeSoundtrack. Tweets with @Spotify tracks now play in your timeline! 🎧https://t.co/93avzwiQbs

Launch Social Projects Faster and Easier

Looking for a content creator, campaign manager, or strategist for your social channels or a special project?

Find the right expert for even the most complicated project or campaign in just a few clicks with our new FindHelp marketplace. You'll have more time to focus on other areas of your business without sacrificing your social presence. Browse highly qualified Facebook and Instagram experts today.

FIND HELP TODAY

— Twitter (@twitter) May 26, 2016
Slack Hits 3 Million Daily Active Users: Slack announced on the Slack HQ blog that it now boasts "3 million daily active users." Of those, 2 million are "connected simultaneously."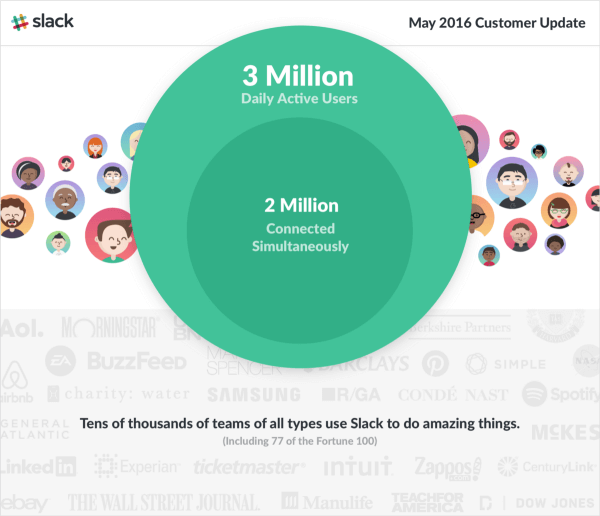 Facebook Acquires Immersive Audio Company and Makes Technology Available to All Users: In a company announcement, Two Big Ears revealed that it has been purchased by Facebook and its "pipeline for cinematic VR and 360 video including the authoring tools, encoder and rendering engine" will be available to developers as part of the new Facebook 360 Spatial Workstation, which is free to download from the Facebook 360 site.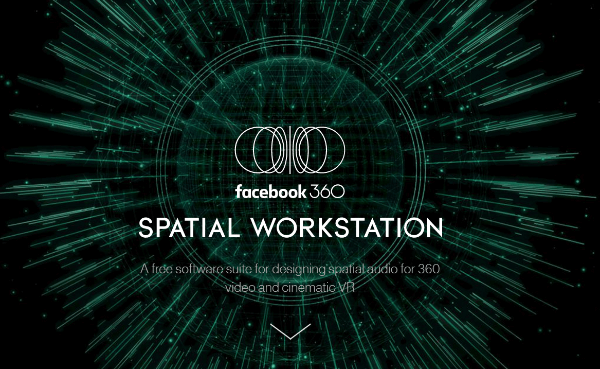 Upcoming Social Media News Worth Following
Reddit Launches Native Image and GIF Uploading Tool: Reddit will "begin rolling out in-house image hosting on Reddit.com to select communities." The initial beta version of this new tool "will support single image and GIF uploads" and only be available "to 16 default communities across Reddit, followed by 50 more next week."
Snapchat Plans Discover Tab Redesign: VentureBeat reports that "Snapchat is redesigning its Discover page." The new look is expected to debut on June 7 and "is already being shared with companies who have partnered with Snapchat to appear on the section of the app." A source indicated that the new Discover tab "will feature a new layout that eschews the page's circular icons for a tiled feed more akin to Instagram."
YouTube Adds Event Pages to YouTube Gaming: YouTube announced the launch of event pages in YouTube Gaming, "which [will] serve as destinations for watching the biggest gaming and eSports events." YouTube plans to roll out this new feature with "a unique event hub for E3, available at gaming.youtube.com/e3 in June." YouTube Gaming E3 hub will house "live streams and on-demand videos" and offer users an opportunity to "chat live with fellow gamers, vote for [their] favorite trailers in the legendary Trailer Battle and catch up on announcements [they] might have missed."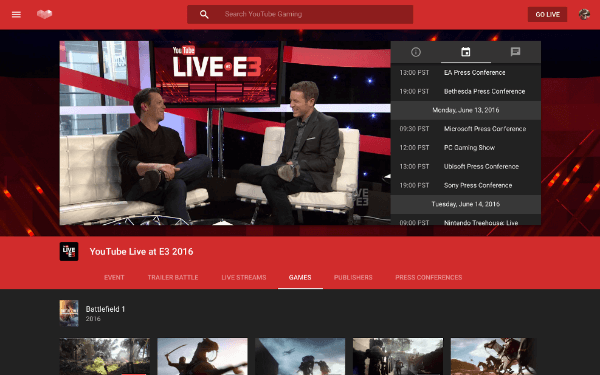 Foursquare Unveils Marsbot: Foursquare introduced Marsbot, a new product that "tells you where to eat or drink before you think to ask for it" and delivers "contextually aware, proactive recommendations for awesome food and nightlife spots via the simplest communications channel possible: text." Foursquare is testing Marsbot with a limited number of iPhone users in New York and San Francisco.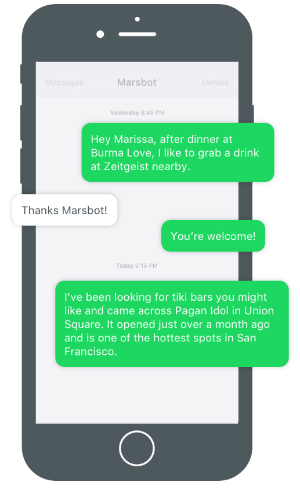 Some Interesting Studies to Note:
News Use Across Social Media Platforms 2016: According to a new study from the Pew Research Center, a majority (62%) of U.S. adults get their news from social media and 18% claim to do so often. This is an increase from 2012 when only 49% of U.S. adults reported getting their news from social media. This study was based on a survey conducted in early 2016 with 4,654 members of Pew Research Center's American Trends Panel and explores which social media sites are the largest new sources, how many users access multiple sites to gather news, and how often users access these networks to intentionally gather news versus merely "happening upon it" while scrolling for other things.  For example, two-thirds (66%) of those surveyed go to Facebook to get news, while 70% turn to Reddit and 59% access Twitter. However, Facebook boasts the highest reach (67%) and is most commonly the only news source accessed (64%) compared to all of the sites measured.
Research Shows Micro-Influencers Have More Impact Than Average Consumers: Experticity released a nationwide influencer marketing study in collaboration with Keller Fay Group and the Wharton School of the University of Pennsylvania. The researchers surveyed both "micro-influencers" and average consumers in the U.S. on the impact of word-of-mouth recommendations on purchasing decisions. According to the findings, more people are willing to follow an influencer's recommendation (82%) than an average customer's recommendation (73%). The study also discovered that influencers give more frequent and direct product recommendations than the average customer.
2Q 2016 Sprout Social Index: Sprout Social surveyed over a thousand Facebook, Twitter, and Instagram users on their expectations when reaching out to brands on social media and compared these findings with data from thousands of brand profiles across 15 industries. The study suggests that most businesses continue to use social media purely as a promotional outlet instead of a two-way communication tool with their customers. The report reveals that brands send 23 promotional messages for every 1 consumer response and 89% of social media messages from customers are ignored, an increase of 18% over the past year. Meanwhile, 90% of people surveyed have used social media to communicate directly with a brand and typically wait for an average of 10 hours for a response, if they receive any at all.
The Gig Economy Is Seeing Double: Recent research from LinkedIn ProFinder offers a list of the "most in demand" freelance professions and the top "freelance hot spots" in the U.S. The report also shares that the number of freelancers using LinkedIn to make connections has grown by 43% over the past 5 years and marketing is the number-one skill in demand on the new service.
Social Media Benchmarking Study 2015: Quintly published a social benchmark study based on data compiled throughout 2015. Analyzing over 180,000 profiles on Facebook, Instagram, and Twitter, this study explores profile growth and saturation, the frequency of posts and typical interaction rates on each platform, and provides insights for marketers looking to ramp up or expand their social media efforts.
What do you think of Facebook's Live Geogating? How will Twitter's new character count affect you? Please share your comments below.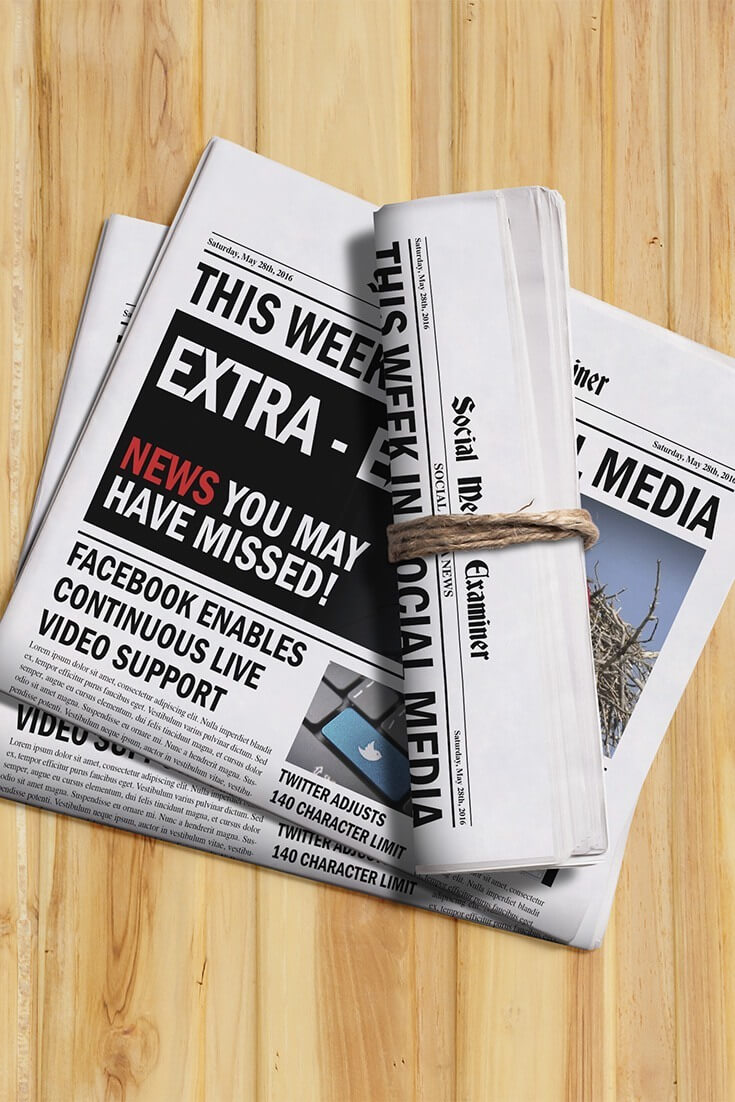 Curious about NFTs, DAOs, and Web 3.0?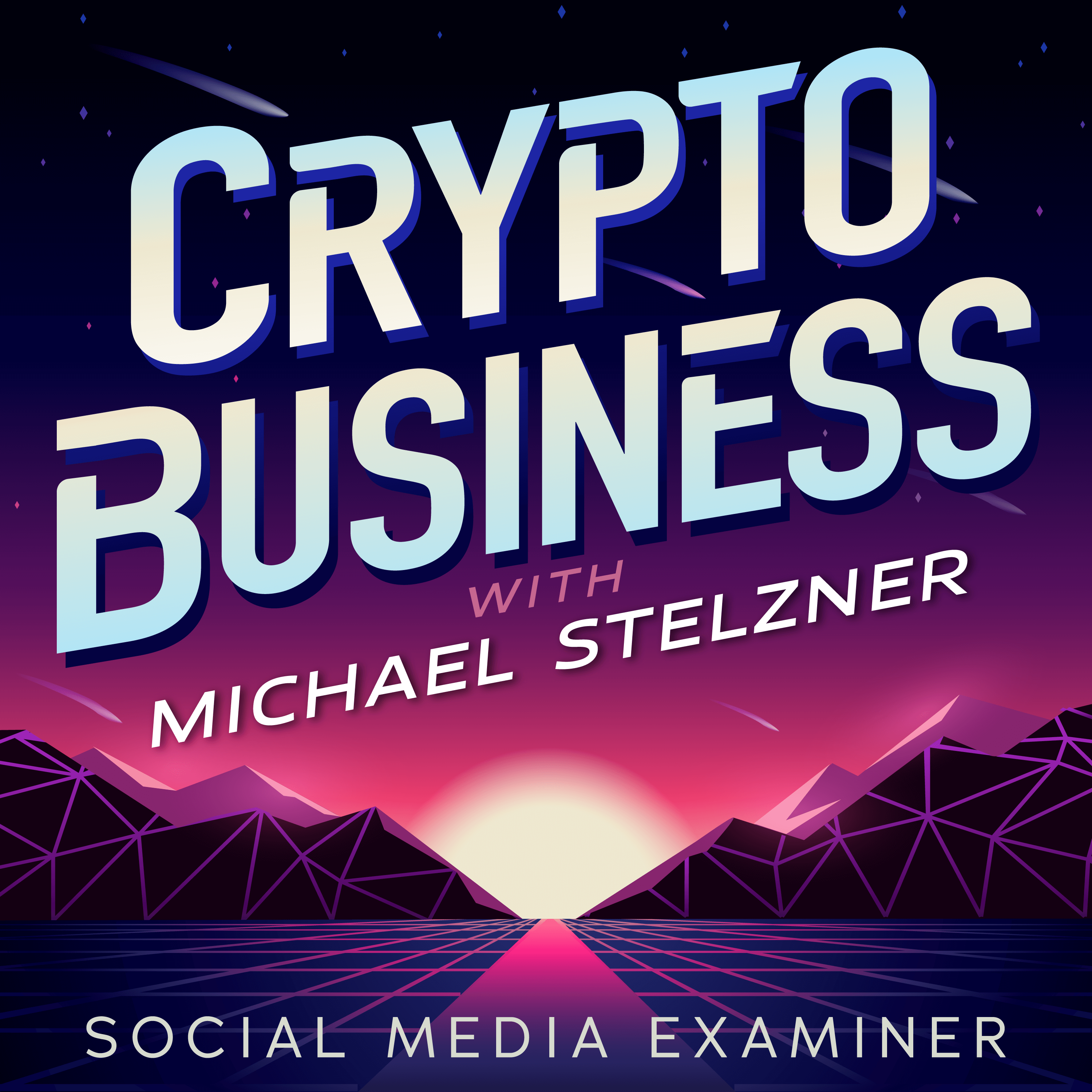 Follow the Crypto Business podcast to find out how NFTs, social tokens, DAOs (and so much more) will affect your business in the near future.

Every Friday, host Michael Stelzner interviews leading industry experts about what works right now in Web 3.0 and what to expect in the future, so you can prepare your business for the shift, even if you're a total newbie.
FOLLOW THE SHOW