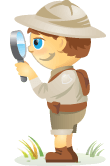 Welcome to our weekly edition of what's hot in social media news. To help you stay up-to-date with social media, here are some of the news items that caught our attention.
What's New This Week?
How Do Social Apps Stack Up?: Forrester's US Consumer Technographics® Behavioral Study shows that a user's top five most used apps represent 84% of their total time spent using apps. Just a handful of apps downloaded command a large majority of users' attention, so the number of downloads doesn't always determine an apps' overall success or performance.
The study measures engagement success for social networking and communication apps across four user metrics: popularity, commitment, frequency and time spend. While the Facebook app is the clear winner in terms of engaging a large audience, the other social apps earn their high scores for a variety of other reasons.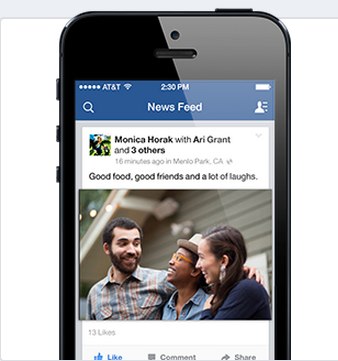 Pinterest Brings Promoted Pins to Everyone: Eight months ago, Pinterest launched a Promoted Pins beta for their brand advertisers, and after promising results they are now bringing this amazing opportunity to everyone.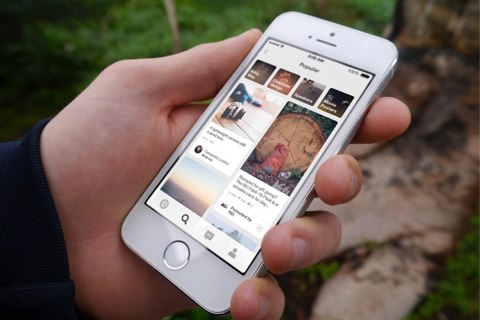 Pinterest Introduces the Pinstitute: "A new program for businesses to learn how to connect with Pinners and see an even greater return from Pinterest."
Here are some more interesting studies to note:
New data reveals what social media analytics can't tell you about your customers: Research from customer intelligence software firm, Vision Critical, found that roughly 85% of all posts about a brand are generated by 29% of its social media audience. While "lurkers" (people who post once a week or less) make up the largest portion of this social media audience, they only account for 5% of the content captured by social media analytics. The study also offers insights into the tastes and preferences of social media "lurkers" and "dabblers" versus "enthusiasts", highlighting the way in which social data might mislead a company's marketing and other business decisions by not fully uncovering what truly matters to their social media customer base.
6 Tips to Create a Super Social Media Strategy: A survey of 1,000 UK social media users by Axonn found that 77% of users follow at least one brand on social media, but more than half have unfollowed a brand for posting boring or overly salesy content. Interesting content is one of the top three reasons people follow brands on social media and spelling and grammar matters to 48% of those surveyed. 99% of users expect a response to mentioning a brand on social media. 67% prefer to buy from a brand they follow on social media.
Get Facebook Marketing Training - Online!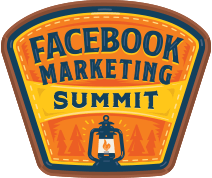 Want to improve your engagement and sales with Facebook? Then join the largest and best gathering of Facebook marketing experts as they share their proven strategies. You'll receive step-by-step live instruction focused on organic Facebook marketing, content creation, and Facebook ads. Become the Facebook marketing hero for your company and clients as you implement strategies that get proven results. This is a live online training event from your friends at Social Media Examiner.
CLICK HERE FOR DETAILS — STARTS AUGUST 10TH!
2014 Social CEO Report: CEO.com's report on the state of social media engagement among business leaders found that while the platforms have seen solid year-on-year gains, a striking 68% of CEOs have no social media presence across the five major social networks. Of those who have social media accounts, over 2/3 of them are only on one platform. LinkedIn dominates as the "entry" network of choice for CEOs and social media platform of choice. 74% are on LinkedIn. Meanwhile only 8.3% have a Facebook account (up from 7% from last year). The study also surprisingly reveals that more CEOs are on Instagram than on Google+.
Study finds social media use beneficial to overall health of elderly: According to a study carried out in the United Kingdom and Italy by University of Exeter's psychology department, training older people to use social media improves cognitive capacity, increases a sense of self-competence and could have a beneficial overall impact on mental health and physical well-being. Researchers found most of those who received computers, broadband connections and training on e-mail, Skype, Facebook and other social media tools reported feeling less isolated because of the connections they could make with relatives, friends and people with shared interests.
614 Group and AdMonsters Survey: Viewability Has a Way to Go In 2015: A survey of interactive media and advertising executives conducted by The 614 Group and AdMonsters asked what issues are expected to be "digital publishing's biggest challenge" in 2015. Viewability was the top pick (63%) followed by ad fraud (26%) as a distant second. The study also reviewed the various forms of digital media monetization. 81% of respondents attribute programmatic digital ads buying (using software instead of personal negotiations to purchase ad space) for the growth in digital ad sales this past year. While native advertising is hot topic at the moment, only 30% think native ads will be "very pervasive" in 2015 and 60% say it will be only "somewhat pervasive". This discrepancy is attributed to the supposed confusion over what native advertising actually is.
Check Out Our Conference!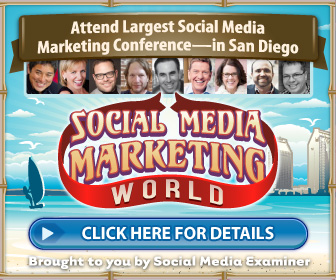 Social Media Marketing World 2015 is a conference designed to help you master social media marketing (brought to you by Social Media Examiner).
Join Guy Kawasaki (author, The Art of Social Media), Mari Smith (co-author, Facebook Marketing: An Hour a Day), Chris Brogan (co-author, The Impact Equation), Jay Baer (author, Youtility), Ann Handley (author, Everybody Writes), Michael Stelzner (author, Launch), Michael Hyatt (author, Platform), Laura Fitton (co-author, Twitter for Dummies), Joe Pulizzi (author, Epic Content Marketing), Mark Schaefer (author, Social Media Explained), Cliff Ravenscraft, Nichole Kelly, Ted Rubin, Chalene Johnson, Darren Rowse, Joel Comm, Kim Garst, Martin Shervington, Marcus Sheridan, Gini Dietrich, Pat Flynn, John Jantsch, Andrea Vahl and Brian Clark—just to name a few.
[easymedia-fotorama med="69731″]
Click here to learn more about Social Media Marketing World.
What do you think? Please share your comments below.