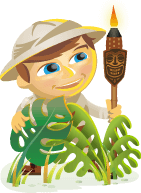 Want your Facebook funnel to be more profitable? Wondering how Facebook lead ads can help?
To explore how to sell with Facebook lead ads in an unconventional way, I interview Oli Billson.
More About This Show
The Social Media Marketing podcast is designed to help busy marketers, business owners, and creators discover what works with social media marketing.
In this episode, I interview Oli Billson. He's a business growth expert who specializes in direct response and marketing automation. He's co-host of Path to Purchase Podcast, and his course is called Next Level Growth.
Oli explains why a mobile-only funnel that collects phone numbers helps you have conversations that improve sales.
You'll also discover tips for setting up Facebook lead ads, qualifying leads, and texting with prospects.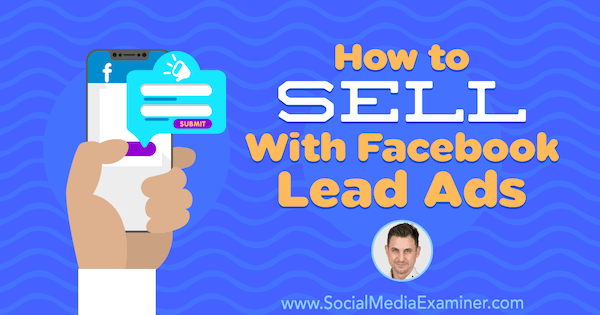 Share your feedback, read the show notes, and get the links mentioned in this episode below.
Listen Now
Where to subscribe: Apple Podcasts | Google Podcasts | Spotify | YouTube Music | YouTube | Amazon Music | RSS
Here are some of the things you'll discover in this show:
Facebook Funnel with Lead Ads
Oli's Story
Oli grew up in the UK, and at a young age, he became a high-performance tennis player who played all over the world. After he fell out of love with tennis, he needed another way to channel his energy. He'd always looked up to his father, who was in business, so when Oli was 15 years old, he started his first business building custom computers.
The business grew quickly, and soon he was exporting computers to Asia. Oli went on to build several businesses fairly organically and through mainstream media advertising. Then in 2003, he started advertising with Google AdWords. At the time, pay per click was new, and the ads had amazing results with cheap leads and quality customers.
Because Oli believes no one should rely on a single traffic source, he was quick to start running ads when Facebook introduced its advertising platform. Google AdWords was intent-based, whereas Facebook ads worked more like display advertising. Oli viewed Facebook ads as a huge opportunity to dial into all of the demographic and psychographic details for audience targeting.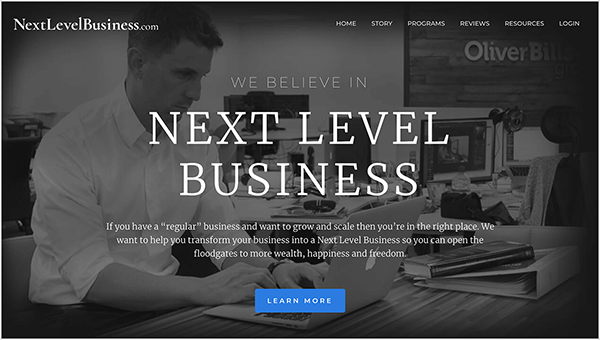 Today, Oli spends most of his time running Next Level Business, an eLearning platform that helps entrepreneurs and business owners grow their businesses beyond seven figures. He also runs an agency called Oliver Billson that does marketing and consulting for thought leaders.
Listen to the show to hear more about Oli's experience with Google AdWords.
Common Facebook Funnel Mistakes
When your sales process relies on someone having a conversation with a prospect to make the sale, the funnel needs to collect information that helps you have that conversation. Often, funnels that don't work aren't designed with this end conversation in mind. Instead, these funnels focus on activity at the top of the funnel.
For instance, a funnel might generate leads, but those leads don't convert into prospects with whom you can have a quality conversation and make a sale.
Traditionally, marketers generate brand awareness through advertising on various broadcasting media or online, and then the sales team actually talks to people. Now that almost everything is sold online, the sales process has lost a little bit of the human touch. There are still plenty of products, though, that require the seller to talk through the sale with potential customers.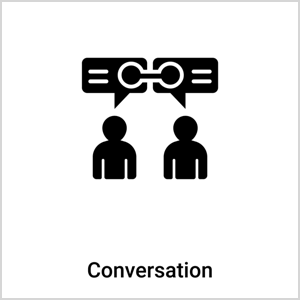 Oli has found that even when an automated, end-to-end marketing sales funnel with Facebook Ads is working, it's not as profitable as it could be. So retooling your funnel to focus on conversations has a lot of side benefits over an automated sales process.
Listen to the show to hear Oli share more about who can use marketing and sales tactics focused on conversations.
The Best Way to Sell With Facebook Lead Ads
Oli finds most people focus on driving Facebook traffic offsite using the Conversions objective. This approach is great if you want to send people to a landing page, offer value, collect information, and bring them into a funnel. However, in a funnel focused on having a conversation, Oli recommends using lead ads, which provide a form users fill out so you can collect phone numbers.
Although you may have used lead ads without success in the past, most people use them to collect an email address instead of a phone number. Many people sign into Facebook with an email they rarely use every day, whereas the phone numbers they provide often don't change and are more likely to be valid.
Also, many people provide their phone number to Facebook for security purposes. Lead ads can pre-populate with that information, which takes friction out of the process.
For the lead ad your audience sees in their news feed, a video that offers value works well. To illustrate, the video might share a case study or a demo.
When setting up the form for a lead ad, Oli makes all of the fields required. First, he asks for the user's name so he can personalize the follow-up. Then he asks for a phone number and email. The email is a secondary follow-up option. Finally, he asks a custom question: "Can we instantly text you a link to the video?" In the form, the user can select Yes or No from a drop-down menu.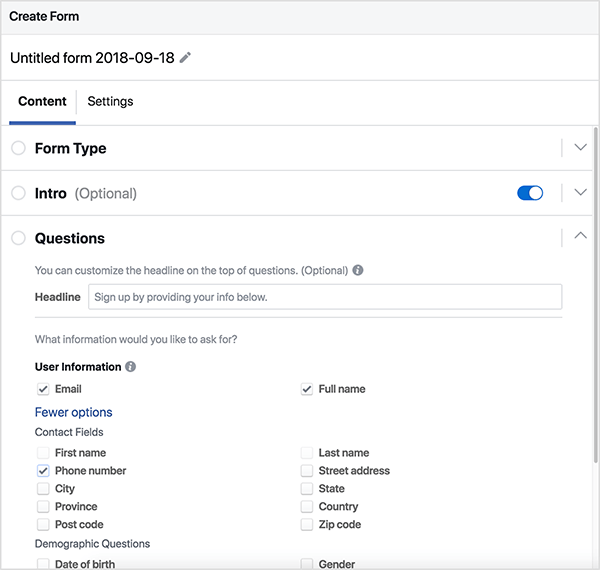 For this funnel to work effectively, you also need to target only people on mobile. With this targeting, the ad and the response to the ad are congruent. Because the ad asks to text the user a link to the video, users who are using a smartphone are more likely to agree and receive the text right away, in the most convenient way possible. Oli finds that about 85% of people say, "Yes, text me a link."
With this approach to lead ads, you deliver a message that's almost 100% likely to be opened because open rates on text messages are so high. You also open channels of communication you'll need in the sales process. And you can pass all of the contact information from the lead ad form to your CRM and autoresponder system (Infusionsoft, Ontraport, or ActiveCampaign, to name a few).
After your lead ad collects the desired information, you need to qualify the leads. You want leads who are inclined to buy and know what you offer, how much it costs, and all of the other things that overcome real obstacles to a sale. When you qualify leads, you educate them about your product and create hoops for people to jump through so you talk with only the most qualified people.
Listen to the show to hear my thoughts about the email address users provide to Facebook.
Phone Numbers Versus Facebook Messenger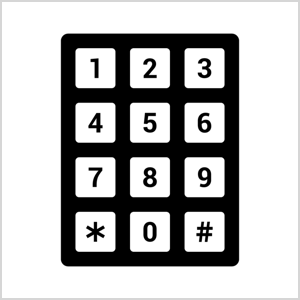 Although Messenger bots are popular, Oli focuses on phone numbers over Messenger because text messages are more convenient. He also wants leads to complete steps in which they make micro-commitments to his company. Most marketers want people to move through a funnel quickly, but Oli wants to slow the process down so he can find the most qualified leads.
With text messages, Oli is also able to move people's attention away from Facebook and onto a page where he has their full focus and attention.
If you do use Messenger, you can create a ManyChat URL on the lead ad's thank-you screen. Like a ManyChat button on your website, the URL can subscribe people to ManyChat after they complete your lead ad form. ManyChat can then be another way to follow up with people who respond to your lead ad. The ManyChat URL can also help you respond if people want to talk right away.
Listen to the show to hear my thoughts on the limitations of Messenger versus phone numbers.
An Example of the Phone Funnel Framework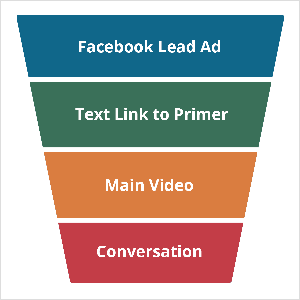 To explain the phone funnel framework in more detail, Oli shares an example of a business that sells franchises. These franchises are high-ticket sales of $25,000. For this example, the Facebook lead ad offers a case study video. Anyone who fills out the lead ad form receives a text with a link to the video. When they open that link on their mobile device, they see a primer video page.
A primer video page is a simple web page with a video from the founder of the franchise. The purpose of the page is to slow down the process and frame the video people are about to watch. The page also creates a transition from Facebook to a long informational video, which is like a webinar. Without the primer page, the funnel would lose people.
The content of the primer page thanks people for opening the link and whets people's appetite for the video by explaining what's in it. At the end, the page acknowledges people's pain points by saying something like, "If you're looking to quit the 9 to 5 and escape the rat race, then this video is definitely for you." Basically, the text reaffirms that people are in the right place.
Then people see a primer video. This face-to-camera video creates a connection and the feeling of a conversation, much like the actual conversation the business hopes to have later with very qualified leads. The primer video is only about 2-3 minutes and sets up the main video. At the end of the primer video, the speaker asks the viewer to click a button to watch the main video.
By the time leads reach the main video, they understand the video is about 25 minutes so they can set aside time to watch it. If they don't watch it, Oli and his team know because they track the link from the text message and whether recipients watch the primer video. If someone doesn't watch a video, contingencies get them back on track.
The ultimate goal is for people to watch the main event video. Oli has run millions of dollars worth of just-in-time webinars for clients. The metrics show people make a purchase, schedule a call, or take another action only if they consume the webinar. Thus the phone funnel framework is beneficial because people engage throughout the process. People who get to the main event video watch it.
In the main event video for the franchise, the video shares three or four points that explain what the franchise is about, who the franchise is for, who it's not for, why the speaker is knowledgeable about the topic, and so on. The end of the video segues to the idea that the viewer has two choices: implement their own idea or schedule a call to discuss their unique situation.
Because the prospect is on a mobile phone, Oli asks them to text the word success (or another trigger keyword). This tactic is also convenient but presents a small hurdle that ensures you talk with qualified people. After someone texts the keyword, they receive a link to schedule a conversation automatically, which is another way to slow the process and screen for highly qualified leads.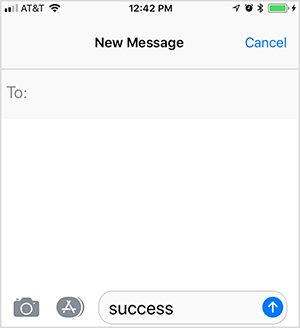 When you do have a conversation with a prospect, the video can then be a conversation starter. You can ask what people think of the concepts or tactics the video introduces and whether the prospect has any questions about what they learned.
For this franchiser, by the end of 2017, Oli's Facebook lead ads generated about 12,500 leads from cold Facebook traffic. The franchiser spent $90,000 on ads so each lead cost about $7. (This cost per lead was the same as what the franchiser was spending before with an automated webinar.)
Then the phone funnel framework generated 624 phone appointments, which cost $144 per appointment. From the phone appointments, Oli's client sold 34 franchises at $25,000, which isn't bad for them and totaled $850,000 in revenue. So looking at the Facebook ad spend, the cost of acquisition was $2,600, and the franchise owner got a 9.5 times return on ad spend.
The phone funnel framework also simplified the technical setup and improved the sales process in other ways. Consumption of the main video increased significantly, resulting in higher-quality conversations. Because incoming leads were more qualified, the company reduced the number of franchise coordinators (from six to one), outbound calls, and lead-to-buy time (by 21 days).
Oli says you can use this approach for any business such as a high-ticket coaching company, a consulting business, an agency, a SaaS business, or even a brick-and-mortar business. The framework is applicable anytime you want people to schedule a time on your calendar to talk with you. Oli has used this tactic successfully for price points as low as $1,000.
Many businesses are surprised by the idea of using salespeople instead of an automated process for a $1,000 price point. However, what Oli has found is that the sales conversations significantly shorten the lead-to-buy time compared to autonomous sales.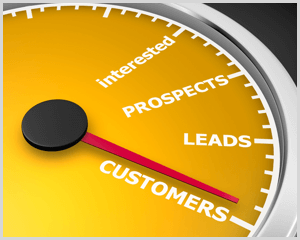 For any business that needs to have a conversation to sell its product, reducing lead-to-buy time is important. You want to move the leads your Facebook ads generate toward quality sales conversations, and by texting those leads, you can use your sales staff like a customer support mechanism such as live chat. Those text conversations can then bubble up to phone calls.
With texting, leads can also communicate in the way they want to communicate. When you send emails every day, the recipient feels like the company is relentless in its attempts to sell something. However, when you're casually texting people, the experience feels totally different, and people are more likely to text you back if you ask the right questions.
Listen to the show to hear Oli and me discuss how Social Media Examiner could use his framework to sell sponsorships for Social Media Marketing World.
How to Text With Prospects
Oli says automating and tracking an SMS message is pretty simple. If you use Infusionsoft, you can send the messages with Fix Your Funnel. If you don't use Infusionsoft, you'll want to use YetiText, which connects with many popular autoresponder services.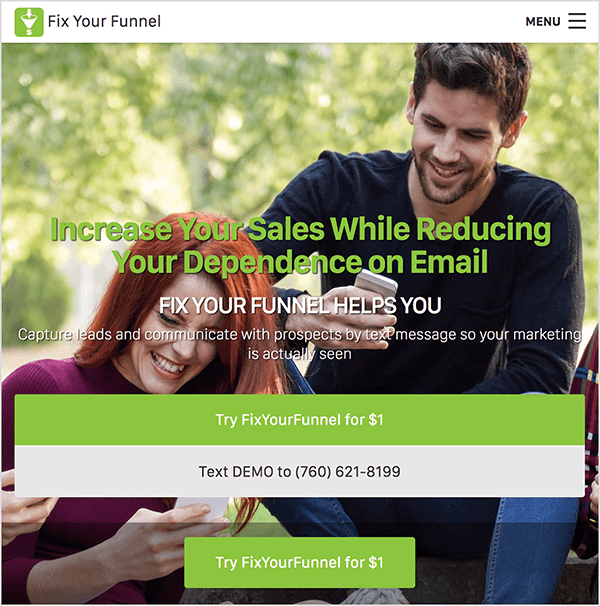 Although the text messages are mostly automated, the recipient can reply to any of them. To illustrate, for every milestone in that process, contingencies are automated to get people back to the appropriate milestone in the funnel. However, if someone needs to cancel the call, they can still simply text you, and you can reschedule them if necessary.
Oli then explains what the automated contingencies are: if someone requests the video but doesn't click to watch the primer video, if someone watches the primer video but not all of the main event video, if someone watches the main event video but doesn't text the keyword, and if someone texts the keyword but doesn't schedule. When those situations occur, the lead receives an automated text.
Listen to the show to hear my thoughts on the advantages of communicating via text messages.
Discovery of the Week
Zest is a tool for anyone who's searching for new sources that curate content.
Websites like Zest are important because Facebook algorithms rarely show content people share on Facebook anymore. Zest is specifically for content about marketing, and users can pick, submit, and upvote anything they like. You can sort content by category, most recent, the number of clicks received, or the number of shares. You can also sort by video or audio content.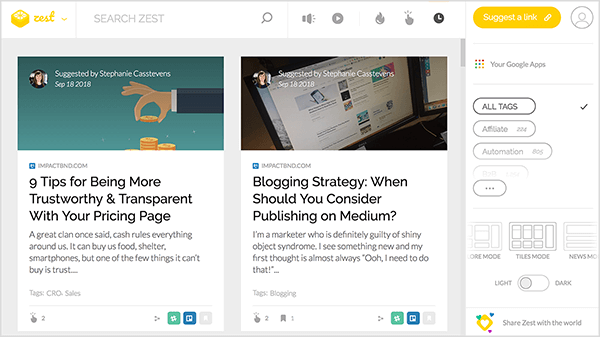 The Zest website is easy to use. When you create an account, you can personalize the setup. For instance, you can check the tags that interest you to curate your feed. You can also view the content in different modes, including tile (which is a bit like Pinterest), news (which shows just the headlines), or explore (which is a mix of both).
Zest is a great place to search for marketing information on a specific topic, and it's free.
Listen to the show to learn more and let us know how Zest works for you.
Key takeaways from this episode:
What do you think? What are your thoughts on using Facebook lead ads to collect phone numbers? Please share your comments below.