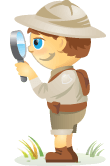 Welcome to our weekly edition of what's hot in social media news.
To help you stay up to date with social media, here are some of the news items that caught our attention.
What's New This Week
Facebook Launches Canvas: Facebook Canvas offers "a new post-click, full-screen, immersive mobile ad experience on Facebook that loads nearly instantaneously."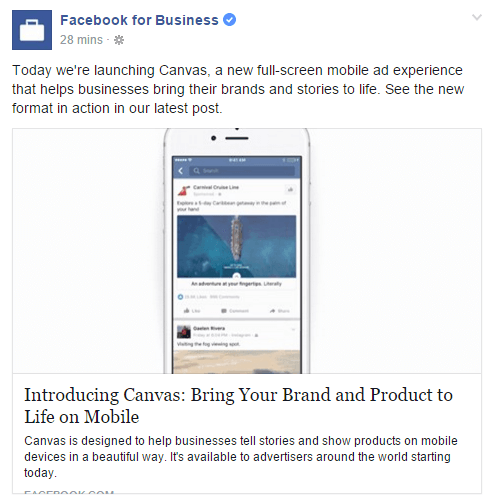 Snapchat Introduces On-Demand Geofilters: "On-Demand Geofilters let you create and publish a Geofilter for your party, wedding, business, or any other place or event. It's a fun way to help your friends or customers decorate their Snaps, wherever they are."
https://www.youtube.com/watch?v=E_ZjEeEez_0
Facebook Rolls Out Reactions Globally: Facebook launched "Reactions, an extension of the Like button, to give you more ways to share your reaction to a post in a quick and easy way" and has made it available worldwide.
Facebook Reactions Is Now Available Globally Facebook Reactions Is Now Available Globally: "Today we are launching Reactions, an extension of the Like button, to give you more ways to share your reaction to a post in a quick and easy way." Read more here: http://newsroom.fb.com/news/2016/02/reactions-now-available-globally/

Posted by Social Media Examiner on Wednesday, February 24, 2016
Pinterest Adds Rich Data to Recipe and Movie Pins: Pinterest "recently made recipe Pins even better by adding helpful info – like ingredients and cook time – to twice as many Pins"… and "doubled the number of movie Pins on Pinterest – Pins with info like ratings, cast members and reviews."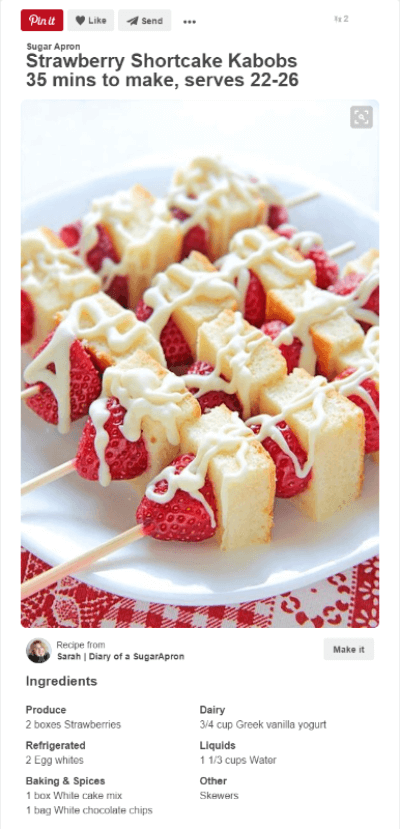 Twitter Updates Embedded Timelines: "The new timeline features a clean, modern design which showcases expanded photos, videos, GIFs, and more. It's fully responsive, and it includes support for several new media types, including polls."
Starting March 3, you'll see a new design for the embedded timeline that's more modern, flexible, and media-forward! https://t.co/5WX77qc6vk

— TwitterDev (@TwitterDev) February 25, 2016
Facebook Brings Live to Android and More Countries: Facebook will "start rolling out the ability for people on Android to share live video." Facebook is starting the Android rollout in the U.S., "with more countries coming soon."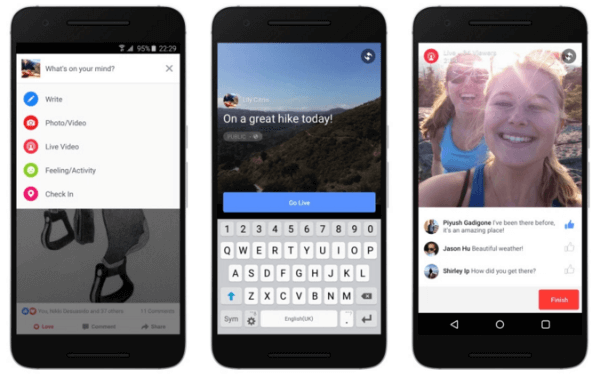 Our Take on Top News This Week
In this blab from February 26, 2016, Michael Stelzner and guests discuss the top news in social media. Topics include Snapchat On-Demand Geofilters (1:49), Facebook Reactions (20:00), and Twitter's new customer service features (35:35). Subscribe to future shows here.
.
More News to Note
Snapchat Selects Nielsen Digital Ad Ratings to Measure Mobile Ad Campaigns: "The use of Digital Ad Ratings is an expansion of Snapchat's current measurement offerings and its first venture into campaign ratings measurement from an independent provider."
Blab Introduces New Share Button: Blab introduced a new button that "lets you share awesome moments from Blab to your friends on Facebook and Twitter."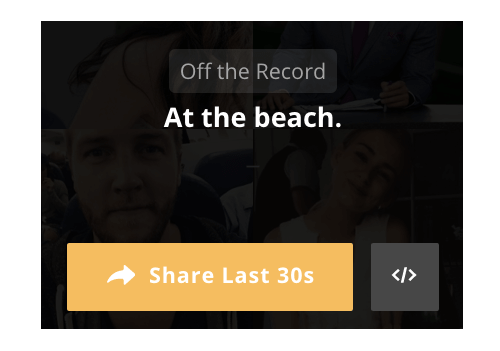 YouTube Releases New Custom Blurring Tool: "With this new Enhancements feature, available on desktop versions of YouTube, you can blur any object in your video, even as it moves."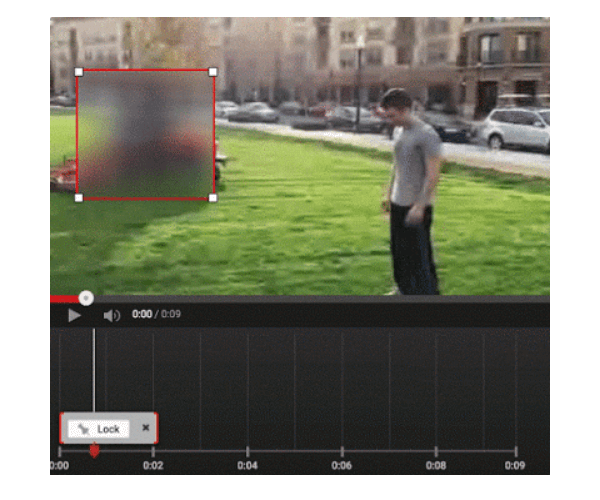 Google+ Updates Android App: Google is "starting the roll out of a new Google+ Android app" that includes features such as notification filters, more community moderation tools, and faster web browsing on WiFi.
Get YouTube Marketing Training - Online!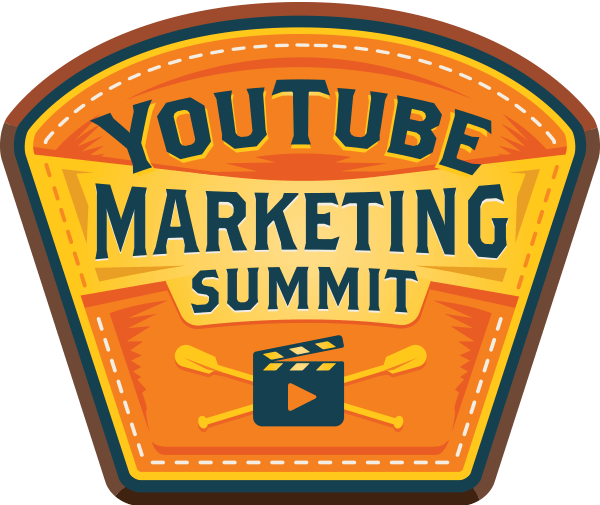 Want to improve your engagement and sales with YouTube? Then join the largest and best gathering of YouTube marketing experts as they share their proven strategies. You'll receive step-by-step live instruction focused on YouTube strategy, video creation, and YouTube ads. Become the YouTube marketing hero for your company and clients as you implement strategies that get proven results. This is a live online training event from your friends at Social Media Examiner.
CLICK HERE FOR DETAILS — SALE ENDS SEPTEMBER 22ND!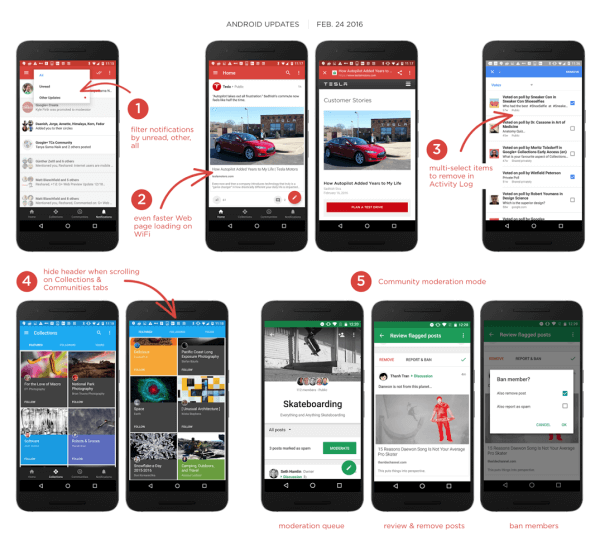 Facebook for Business Introduces a New Season of Pub in Pub: Instagram Edition: "In the second season of the Pub in Pub video series, which premiered on Facebook last year, seven Instagram publishers discuss a variety of creative approaches they take on the platform – from photography and animation, to video and mixed media."

Instagram Boasts Over 200,000 Advertisers: Instagram announced that it now has "more than 200,000 advertisers reaching customers on Instagram with ads." Instagram also reported that "seventy-five percent of [its] advertisers are outside of the US, operating in more than 200 countries."
Google Boosts Accelerated Mobile Pages (AMP) in Mobile Search: "Now when you search for a story or topic on Google from a mobile device, web pages created using AMP will appear when relevant in the Top Stories section of the search results page. Any story you choose to read will load blazingly fast."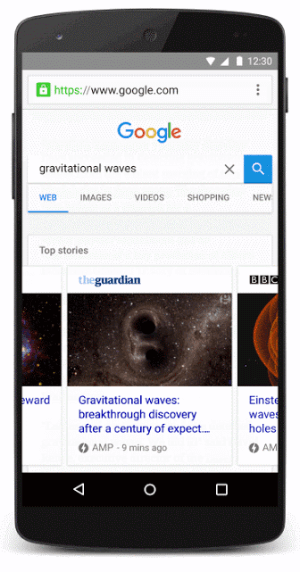 Upcoming Social Media News Worth Following
Facebook Takes New Steps to Support Virtual Reality: Facebook announced "new advances in [its] long-term efforts to build the future of virtual reality" such as bringing "dynamic streaming technology for 360-video" to the Gear VR and creating "a Social VR team at Facebook focused entirely on exploring the future of social interaction in VR."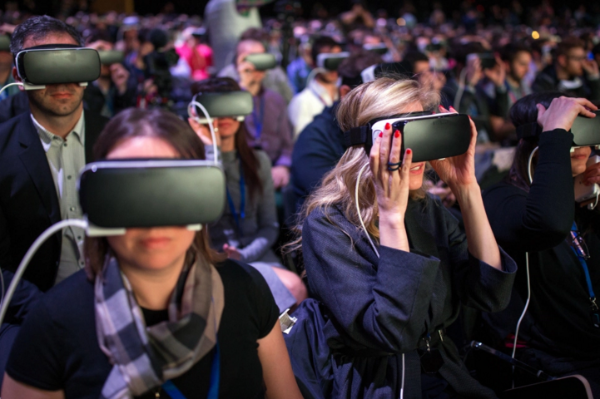 WhatsApp Launches Android Beta Testing Program: "WhatsApp has now launched an official Android beta testing program" in which users are invited to test "an unreleased version of the WhatsApp Messenger app."
Some Interesting Studies to Note:
The Fortune 500 Pinterest Report: Rivalfox, a competitive intelligence platform, recently released a study exploring how Fortune 500 companies use Pinterest. Rivalfox analyzed a total of 29,144 pins from October through November 2015 and analyzed which of the companies actively use Pinterest, how followers engage with these brands, and what are the most successful types of posts and publishing times.
The Rise of Influencers: Fashion and Beauty Monitor and Econsultancy collaborated on a study that explores how brands currently approach influencer marketing. The report also identifies the top challenges marketers face when working with influencers and best practices on how to overcome these challenges.
2016 State of Digital Marketing Report: According to a survey from DemandWave, B2B marketers say that white papers (61%) and LinkedIn (59%) are the most effective digital content and social media tactics for generating leads. When it comes to driving revenue, 41% of those surveyed say that webinars are an effective tactic. Thirty-nine percent say the same about white papers. This report also includes insights on how B2B marketers plan to optimize their marketing mix, invest resources, and measure ROI.
Keys to Community Readiness and Growth Report: How Brands Prepare for Online Community: Leader Networks and CMX Media fielded an online survey among over 400 marketers and community managers on branded online communities. This report identified the top motivators for launching a branded online community, the key business drivers critical to their success, and the benefits and challenges associated with maintaining engagement and growth.
Don't Miss Our Conference:
Join 3,000 fellow marketers at the mega-conference designed to inspire and empower you with social media marketing ideas: Social Media Marketing World, brought to you by Social Media Examiner.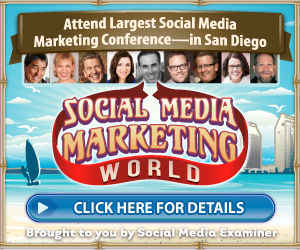 You'll rub shoulders with the biggest names and brands in social media, soak up countless tips and new strategies and enjoy extensive networking opportunities in San Diego, California.
Discover the newest and best ways to market your business with expert-led sessions and workshops covering social tactics, social strategy, content marketing, measurement, corporate social, and social customer service.
Click here to see what all the buzz is about.
What do you think of Facebook Canvas? Have you tried using Snapchat's Geofilters? Please share your comments below.