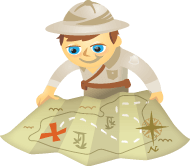 Looking to increase your Facebook page engagement?
Wondering why some pages have very high engagement and others nearly none?
In this post I'll share five tips you can put to work right away.
About Facebook Engagement
What is it that makes some Facebook fan pages wildly successful with constant high engagement rates where the fans and their friends eat up the content like there's no tomorrow… while other pages sit there dormant with hardly any activity, yet they produce great content, too?
Making Facebook work for your business can often take a bit of trial and error… and time.
You need to have patience and be willing to invest your own time and/or invest in a team to help you. You might refer to my post Facebook 101 for Business: Your Complete Guide and scroll to the section on Recommended Six-step Approach to Building Your Facebook Page for a refresher.
Though Facebook has introduced a plethora of changes since I wrote that post, the six-step approach remains valid.
In order to create success on Facebook, you need to have a clear objective and great design, plus:
Solid content strategy (what you're going to post on your page)
Promotion strategy (how you're going to continually increase your fan base)
Engagement strategy (how you'll respond to fans and build community)
Conversion strategy (how you'll turn your fans into customers)
In this post, I'll explore five factors that contribute to exceptional engagement and measurable results!
#1: Launch Creative Incentives
From time to time, keep your fans engaged with fun promotions. That may include contests, offers, games, vouchers, codes and more.
Arby's recently rolled out a clever campaign to celebrate its 48th anniversary. The company added a nifty retro-style coupon as a Milestone way back in the year 1964 (the year the company was founded) on its Facebook Timeline page.
Visitors to Arby's Facebook page were encouraged to click on the beginning of its Timeline to get a coupon for a Classic Roast Beef sandwich at the 1960s price of $0.64.
Coupons could only be redeemed on July 23, the company's anniversary date.
The post announcing that the coupon was coming got over 2,600 shares and the post on July 23 got over 3,000 shares. Both posts received thousands of likes and hundreds of comments.
The Conference You've Been Waiting For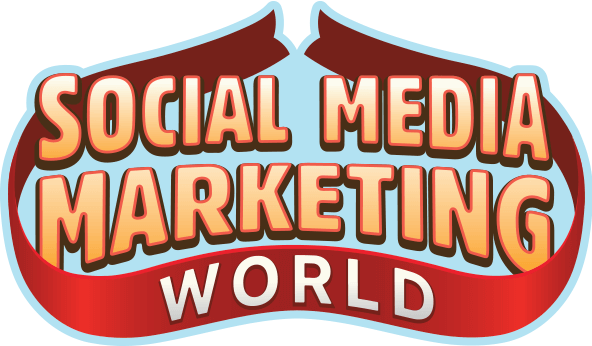 As a small business marketer, you can probably only pick one or two events to attend each year. Get back into the game with an unbeatable conference experience and expert training at Social Media Marketing World in sunny San Diego, California—from your friends at Social Media Examiner.
🔥🔥 As a valued reader, you can save $640 if you act now! Sale Ends Tuesday!
CLICK HERE TO LEARN MORE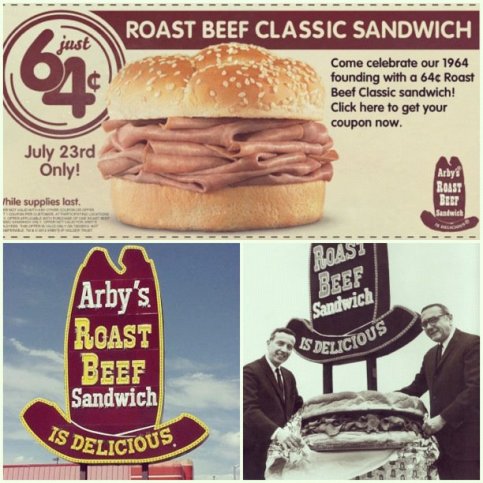 This was a wonderful opportunity for Arby's fans to play a 'treasure hunt' game of sorts, and clearly yielded significant engagement.
Jo Ann Herold, VP of communications and public relations at Arby's Restaurant Group, said,
"One of our goals for this promotion was to increase engagement and entice sharing, so we wanted everyone to explore our Timeline and have access to the coupon."
The promotion was also featured on Instagram and Twitter, both directing people to Arby's Facebook page.
Simple campaign, yes? What can you take away from this idea?
It's perfectly within Facebook's Terms of Use to do a giveaway on your fan page. The rule of thumb is does everyone get one? If the answer is yes, you're good to go—that's a giveaway. If the answer is no because you're drawing select winners, then that's a promotion where you must adhere to Facebook's Promotions guidelines and use an app to administer the contest/sweepstakes. More on that here.
#2: Post Highly Shareable Content
You might be familiar with the expression "Facebook candy." This is the type of content that Facebook users get very excited about and immediately want to share with all of their friends.
Your own Facebook news feed is likely peppered with such candy!
This is almost always an image, which tends to get a higher EdgeRank (more news feed visibility). And often, the images contain inspirational or motivational quotes along with an eye-catching photo.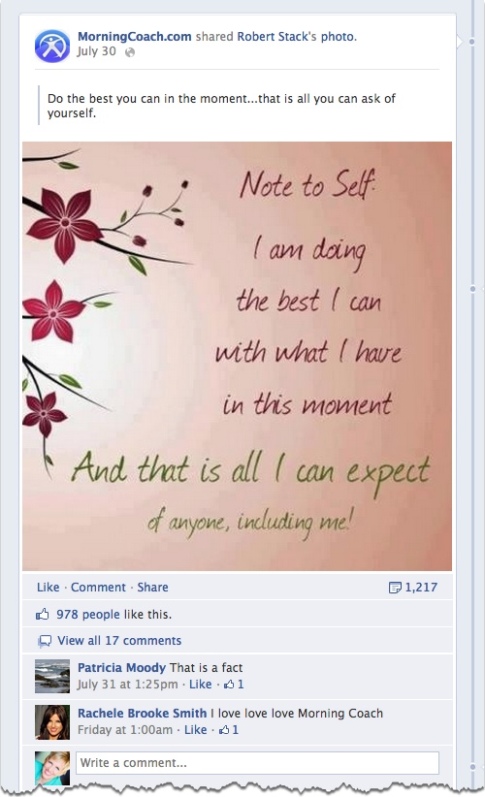 My friend JB Glossinger does a great job of posting consistent shareable content. The interesting thing is JB frequently shares what I call "OPC"—other people's content.
And, JB's team engages well with his community (see below).
JB has a daily podcast and has grown his subscribers considerably through his highly engaging Facebook page.
For more on this topic, see this post: 7 Ways to Craft Your Facebook Posts for Maximum Shares.
I've compiled a Facebook Interest List, Facebook Candy to Inspire, featuring 83 fun sources of content to share. (Let me know in the comments below if you have any fan pages to suggest for this list!)
Could your content use a bit of a boost? How many images do you post vs. links? The latter does tend to get much more visibility!
#3: Build a Tight Community
Some Facebook pages just seem to have a knack for building a real community—one where visitors and fans often engage with one another and there is much peer support.
Plus, you can feel the page owners' presence. They don't just use their Facebook page as a one-way broadcast channel.
Bridal Hotspot page owner Sylvana Spiby stated on this post that she can't remember the last time her engagement rate (ER) was lower than 100%.
Get Expert Social Media Marketing Training from the Pros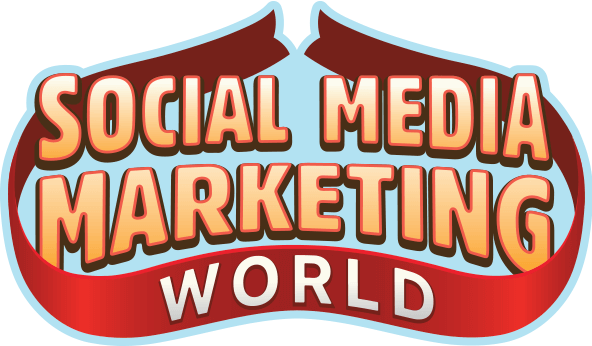 Want to get ahead of the competition and learn how to diversify your social marketing strategy?
Learn from the industry's most trusted experts, rub elbows with other smart marketers, and take your marketing to the next level during this 3-day event in sunny San Diego, California.
CLICK TO LEARN MORE
Now that's saying something! Given that the average ER for most brands and businesses is a mere 2%!

To calculate your own engagement—or that of any fan page—here's the formula:
(PTAT / Likes)*100, where PTAT is "people talking about this."
This is the most common and quick way to calculate ER.
The screenshot below shows an example of an ER over 100%. This is Modern Parent's fan page:

However, there's also per-post engagement rate which is:
(Likes + Comments + Shares on a given day) / # of wall posts made by page on a given day / Total fans on a given day)*100
On Bridal Hotspot's fan page, Sylvana responds to ALL posts by others, always has a warm and personal style and often uses people's first names. Plus, something else that stood out for me: she encourages others to share their own content… even if he/she could potentially be a competitor!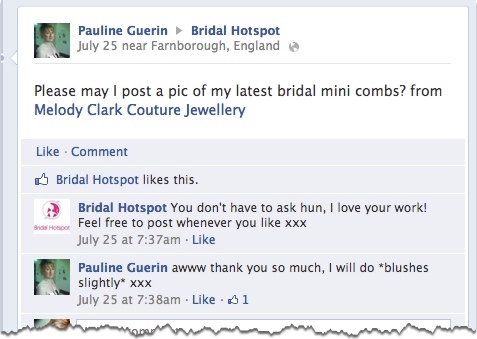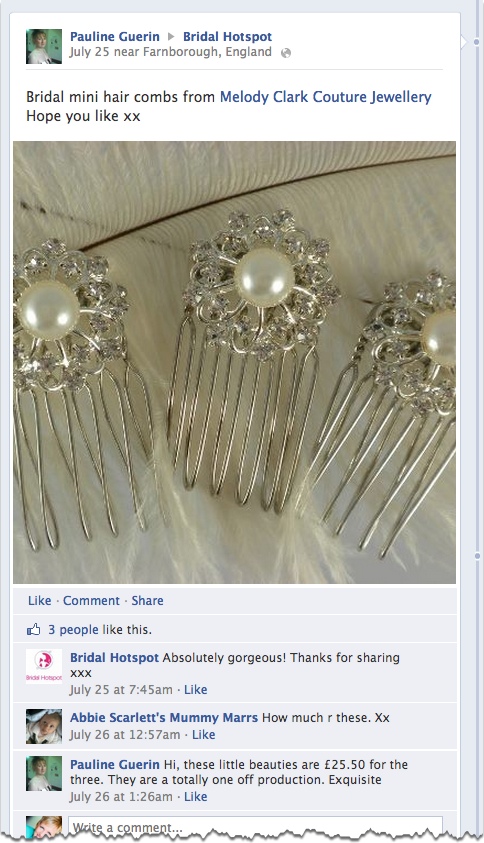 Do you have an active community on Facebook? Are you or someone on your team consistently responding to fans' posts and comments?
#4: Have a Quirky Brand
Have you seen the Dollar Shave Club's comic marketing video featuring CEO Michael Dubin's dry humor? It's exceptionally well done and currently has well over 5.5 Million views on YouTube!
The Dollar Shave Club is an innovative concept where members pay a small monthly fee to receive razors by mail. That's it—super-simple and highly successful!
The company culture is clearly fun, quirky and creative, and this spills over onto the company's Facebook page, too. Although DSC doesn't post that often on its fan page, the fans post regularly… and they frequently get a personal response by DSC admins.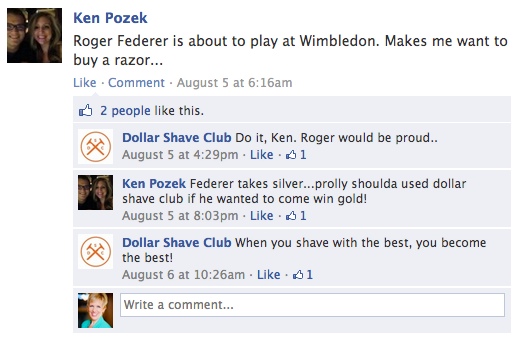 The company involves fans with giveaways such as flasks, t-shirts and "handsome-ass bottlekeys!" Fans can participate via Twitter and DSC's blog, too.
Along with a hilarious marketing video and quirky brand, this company clearly filled a niche that people didn't know they needed, and as such the company has built a cult-like following.
Even though he doesn't shave often, Sir Richard Branson was so impressed he felt compelled to blog about this fun company! See also this writeup on Inc.com. (I first discovered the DSC in an article in the July 2012 Inc. Magazine.)
How can you add humor and maybe a wee bit more quirkiness to your brand and Facebook engagement? People LOVE to be entertained!
And, when you mix entertainment and education, you get edutainment. Social Media Examiner's own community manager, Andrea Vahl, has an alter ego as a fun social media edutatiner, Grandma Mary.
#5: Be a Beloved Personality
Last, but by no means least, is the inimitable George Takei. He's really in a league of his own on Facebook!
George is a widely recognized actor, starring in some 40+ feature films and hundreds of television shows. But, he is probably best known for his portrayal of Mr. Sulu in the acclaimed television and film series, Star Trek.
On Facebook, George seems to have an incredible knack for posting extremely viral content—his fans just can't wait to share the next nugget of wit.
At any given time, George frequently has an engagement rate GREATER than 100%. At the time of writing this post, per the screenshot below, the ER is 135%. (Remember, the average is just 2%.)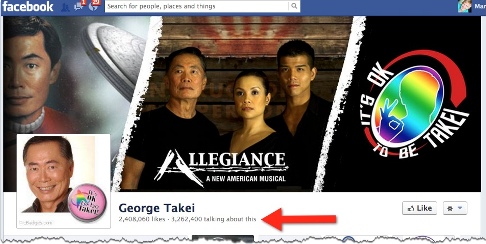 Almost all of George's posts are fun and quirky Facebook candy. Notice that the majority of his posts are photos and he typically posts a very short (humorous) narrative, both factors in getting higher news feed visibility and engagement rates.
What we can learn from George and the way he's built his Facebook community is that he is extremely consistent. He posts around 3-5 times per day, every day. And, in terms of driving his fans to action, George does get the word out about the upcoming musical Allegiance, in which he stars (and was inspired by his family's experience).
Nonetheless, aside from being a celeb, you can definitely take away from factor #5 how it's important to give your fans plenty of excellent content on a regular basis that they just love.
Now it's Your Turn
What do you think? Did you get some ideas for improving your own Facebook page growth and marketing efforts? Do share with me in the comments section below!
Curious about Web3?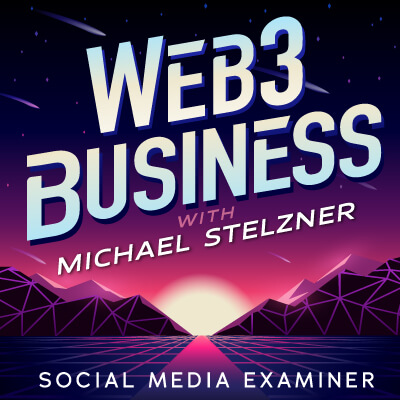 Follow the Web3 Business podcast to find out how Web3 will affect your business in the near future.

Every Friday, host Michael Stelzner interviews leading industry experts about what works right now in Web3 and what to expect in the future, so you can prepare your business for the shift, even if you're a total newbie.
FOLLOW THE SHOW