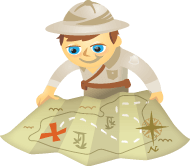 Looking for new ways to reach people on Facebook?
Have you explored custom audiences?
Facebook custom audiences provide many ways to increase your chance of getting your content in front of the right people.
In this article I'll share how to use Facebook custom audiences to increase visibility and reach.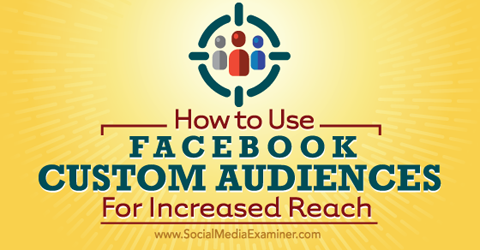 Listen to this article:
Where to subscribe: Apple Podcast | Google Podcasts | Spotify | RSS
#1: Upsell Products and Services
While Facebook is an excellent place for branding or getting sales, one of the best uses for Facebook custom audiences is to upsell.
Create a custom audience of everyone who recently purchased a specific product or service, and then target this audience with upsells. Think of it as replicating Amazon's high-converting People Who Bought This Also Bought section.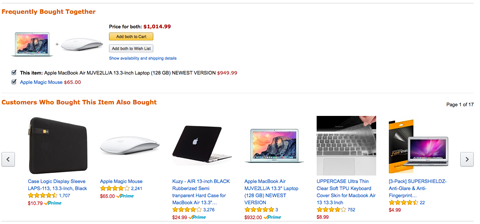 For example, target people who recently purchased a MacAir via your website and upsell them MacAir accessories like a CD drive, airplane adapter, the Apple magic mouse and so on.
If you offer website-related services, upsell logo overhauls and website speed improvement packages. Consultants could offer time-sensitive upgrades. Post something like, "Recently bought the starter package? Upgrade to the silver package within the next 72 hours and save 20%."
#2: Target Traffic Sources Individually
Create one landing page per traffic source, and then build custom remarketing lists for each landing page. Then create campaigns based on the URL people visited.
To do this, go to Campaigns. Then select Audiences.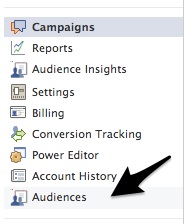 Then click Custom Audience.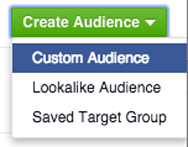 Separate traffic sources with landing page URLs to create lookalike audiences for each platform. As a result, you can find out whether customers who came via Google are different from customers who came via Facebook, Bing, etc. Depending on your findings, you can customize ads to better address each target group.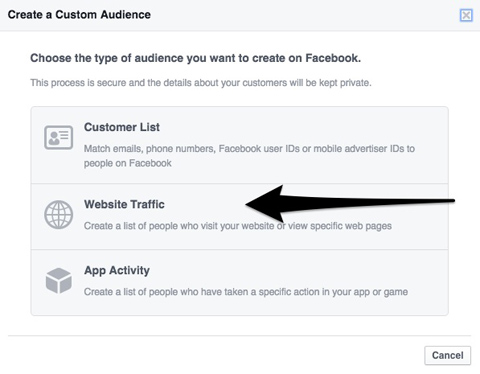 Once you set up one landing page per traffic source (e.g., one landing page for AdWords and one for Facebook ads), you can create a custom audience based on which page people visited.
Get Your FREE Course: Web3 for Beginners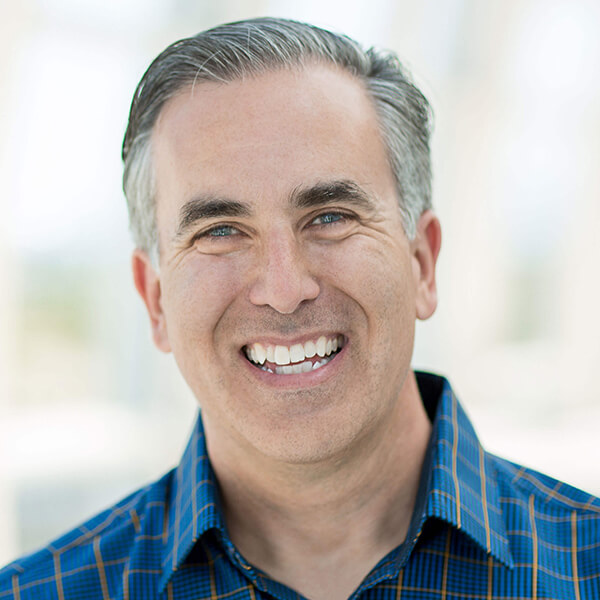 Curious about Web3, but don't know where to start or who to trust?

Introducing Web3 for Beginners, a course taught by Michael Stelzner, the founder of Social Media Examiner.

Learn the basics of Web3 and apply it to your business with this FREE comprehensive course.
CLICK HERE TO GET FREE ACCESS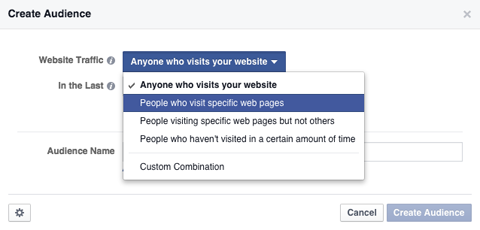 Create separate remarketing and cross-channel campaigns for each platform. For example, customize separate campaigns for people who visited your website via Facebook, via Google and via Twitter.
#3: Refine Targeting With Audience Insights
Audience Insights on Facebook can be used for more than just profiling people who currently like your page. For example, use Audience Insights to learn more about the characteristics of customers depending on what platform they visited prior to buying from you.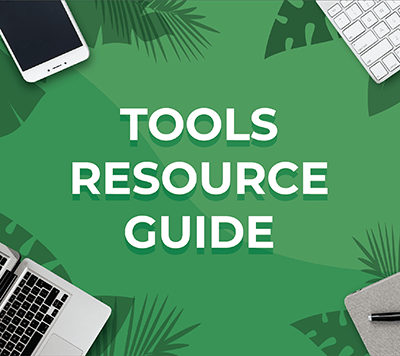 Looking for something to make your life easier?
Discover the tools we recommend to drive engagement, save you time, and boost sales across your entire marketing funnel or business.
Whether you need help planning content, organizing social posts, or developing your strategy, you'll find something for every situation.
FIND YOUR NEXT FAVORITE TOOL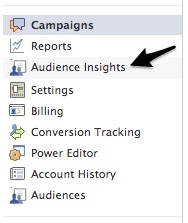 Then, create one custom audience per platform.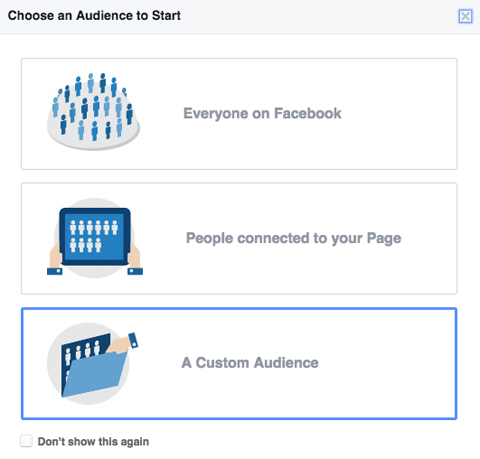 Next, use Audience Insights to learn more about your visitors. You will be able to create customer profiles, find additional targeting and come up with new split testing options by using that information.
The information you retrieve for each custom audience looks like every other Audience Insights screen (except of course the information will be about your custom audience).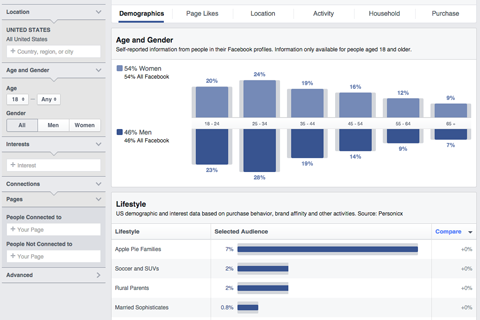 The concept of learning more about people based on traffic sources can even be taken a step further by separating the campaign type. For instance, create custom audiences with people who visit your website through a Google or remarketing audience, as well as people who bought from you. The latter requires the installation of a conversion pixel.
#4: Target Visitor Behavior
Create custom ads and landing pages based on visitor behavior. Target behavioral patterns, such as what people bought and what pages they visited.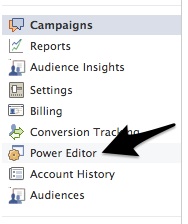 Start with your custom audience, and narrow it down by interest and behavior.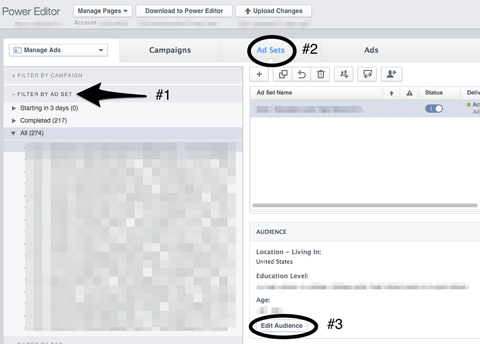 Fill out the audience with as many specifics as you like. For instance, target all customers who bought from you, reside in the U.S., travel frequently, often buy online and are interested in sports.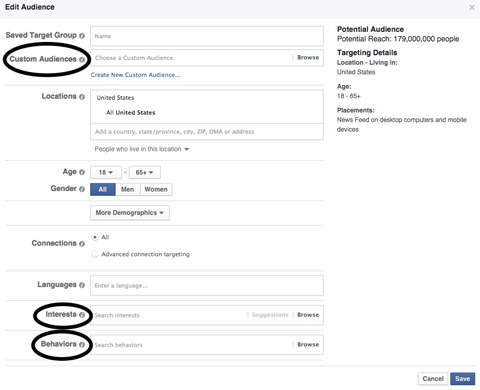 Strategic split testing of behaviors and interests for custom audiences is easily overlooked. Most interests are surprisingly similar to behaviors and the other way around, so split testing can also mean swapping them.
Let's say you're targeting "Fishing" as an interest. Fishing also exists as a behavior.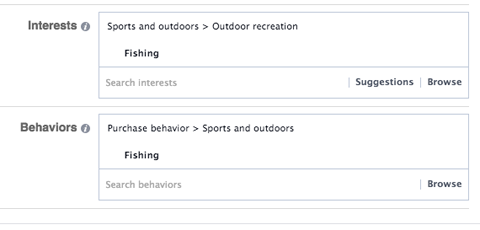 There are different ways to split test this. For instance, select Fishing as both interest and behavior. Then test it against Fishing as an interest without any behavior targeting. Then split test those two against Fishing as a behavior without any interest. Next, find complementary topics to target such as Hunting if that fits your target group.
When you target and test visitor behavior in different ways, you learn more about your audience and can tailor your marketing accordingly.
Over to You
With ever-increasing competition on Facebook, you can never know too many ways to get your ads in front of the right audience. However, the platform has improved over time and now offers more ways to target your ads than ever. Try these tips to get your content out there, narrow your target audiences on Facebook and find new potential customers.
Remember to continually test custom audiences and adjust your ad sets accordingly.
What you do think? Have you tried custom audiences to increase reach and conversions? What changes in relevance score and conversion rates did you notice? What strategies or tactics have worked best for you? Please share your recommendations and thoughts in the comments below.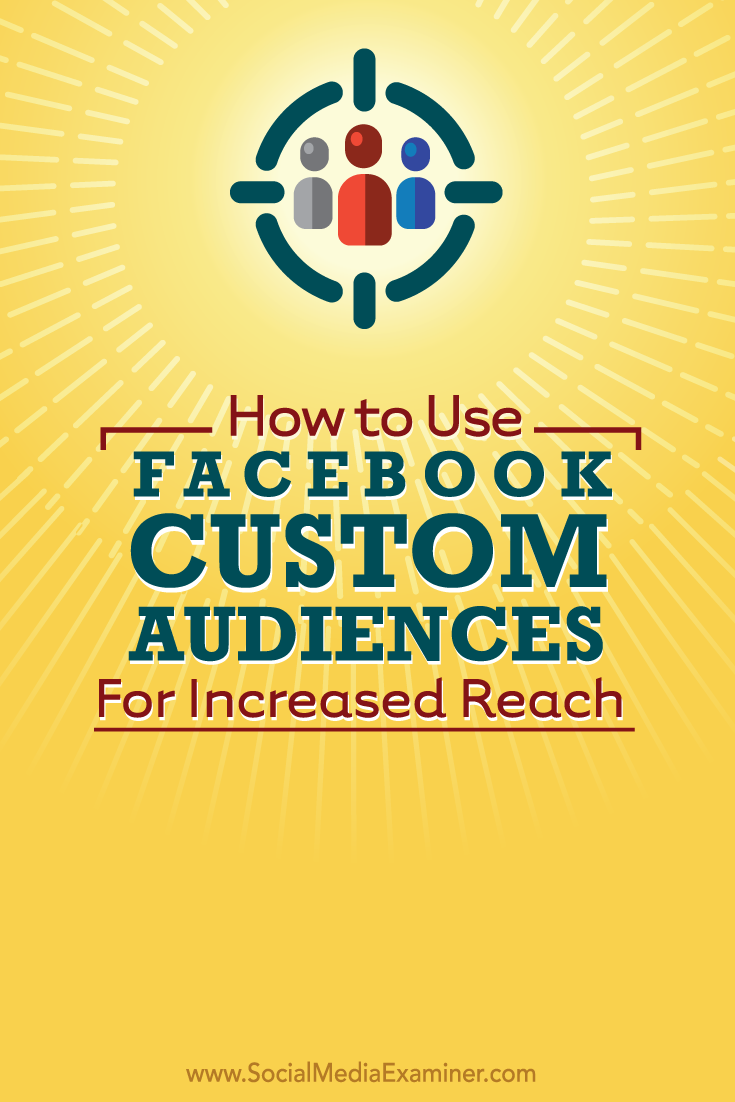 Get Your FREE Course: Web3 for Beginners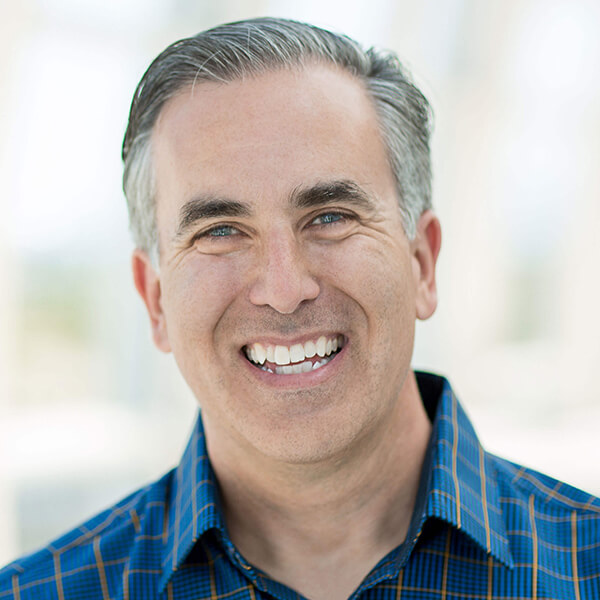 Curious about Web3, but don't know where to start or who to trust?

Introducing Web3 for Beginners, a course taught by Michael Stelzner, the founder of Social Media Examiner.

Learn the basics of Web3 and apply it to your business with this FREE comprehensive course.
CLICK HERE TO GET FREE ACCESS