Want to include creator-led content in your marketing? Wondering how to research and script Facebook ads that feature creators?
In this article, you'll discover how to create Facebook ads that convert with user-generated content.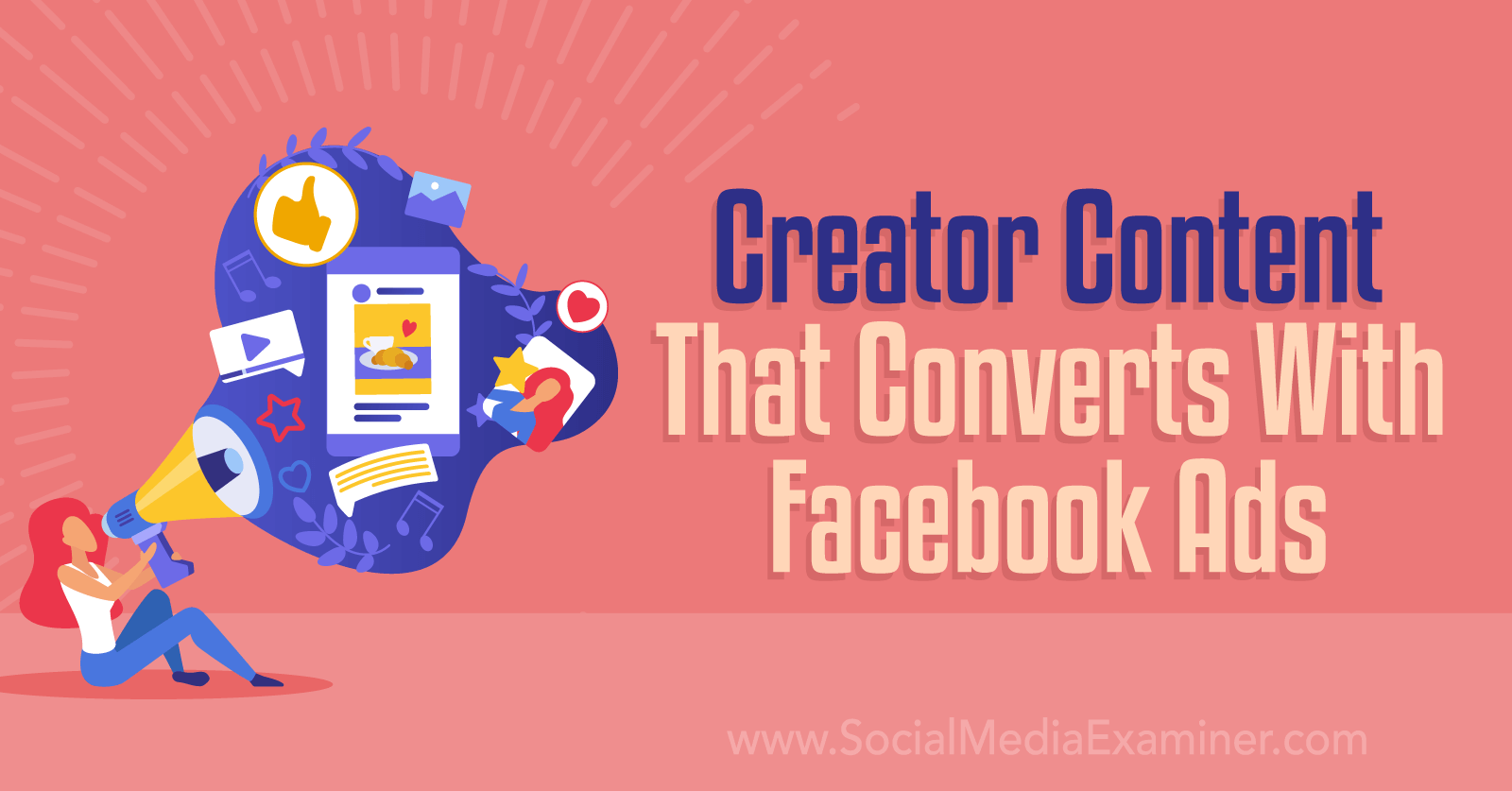 The Power of User-Generated Content
User-generated content (UGC) gets more conversions than other types of ads because it doesn't look like other ads. That's the whole point: it's made by users and it looks just like any other post from your friends, family, or followers. It's authentic.
That authenticity has long been the secret to UGC's success. But now its effect is greater than ever. What's going on?
Short-form, relatable, decentralized video content is taking over the internet. From TikTok to Reels to Shorts, social networks—and the brands and creators that use them—are betting on this type of content. It's intimate, mobile-friendly, and above all … affordable.
Video ads used to cost tens of thousands of dollars to shoot. Now you can have a creator spin up an ad in 10 minutes with an old iPhone. What's more, that quick and affordable ad will get more conversions than a lengthy video with high production values because it's a real message from a real consumer.
Not everyone who posts on social media is naturally gifted with camera and media skills. Your most passionate customers won't always (or even often!) be your best content creators. But there's a sweet spot to be found here.
The ideal? Skilled content creators who already like or know your brand. At the very least, they should be passionate about the audience, problems, and niche that you serve. These creators have the most impact on your ads because they genuinely empathize with your audience.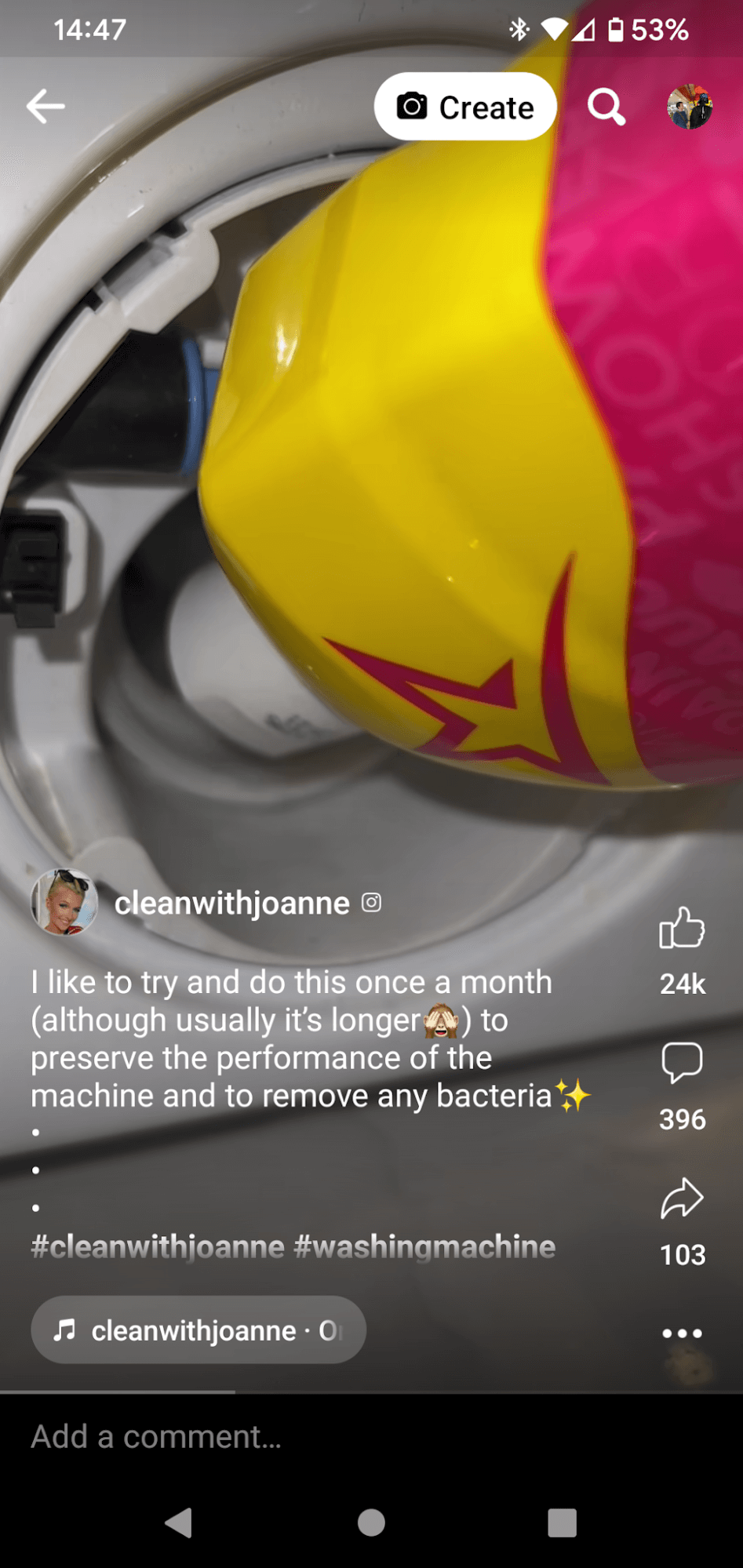 As a marketer, you want to walk the line between content from genuine but media-unaware customers, and posts from expensive, out-of-reach, celebrity influencers.
You're aiming for creator-generated content: short and sweet videos from people who have sizeable audiences, look comfortable on camera, and understand how to film B-roll and good camera angles. Their clips are authentic but of a high-enough quality to share in ads.
This brings us to the obvious question… How do you find these amazing, impactful, social media unicorns? In the next few sections, we'll talk about:
How to set up a UGC strategy
How to write the perfect creator brief
How to recruit creators for a Facebook ad
#1: How to Set Up a UGC Strategy for Facebook Ad Campaigns
A UGC strategy doesn't start with an ad brief. It doesn't even start with finding creators.
Like all good marketing strategies, it starts with research. You need in-depth research on your customers, their pain points, and the type of ad creative they respond to. Here are three ways to research a UGC strategy.
Read Customer Reviews
There are so many review sites out there now—and you should be reading every one of them. Whenever your customers talk about your brand, products, or services, you need to know about it.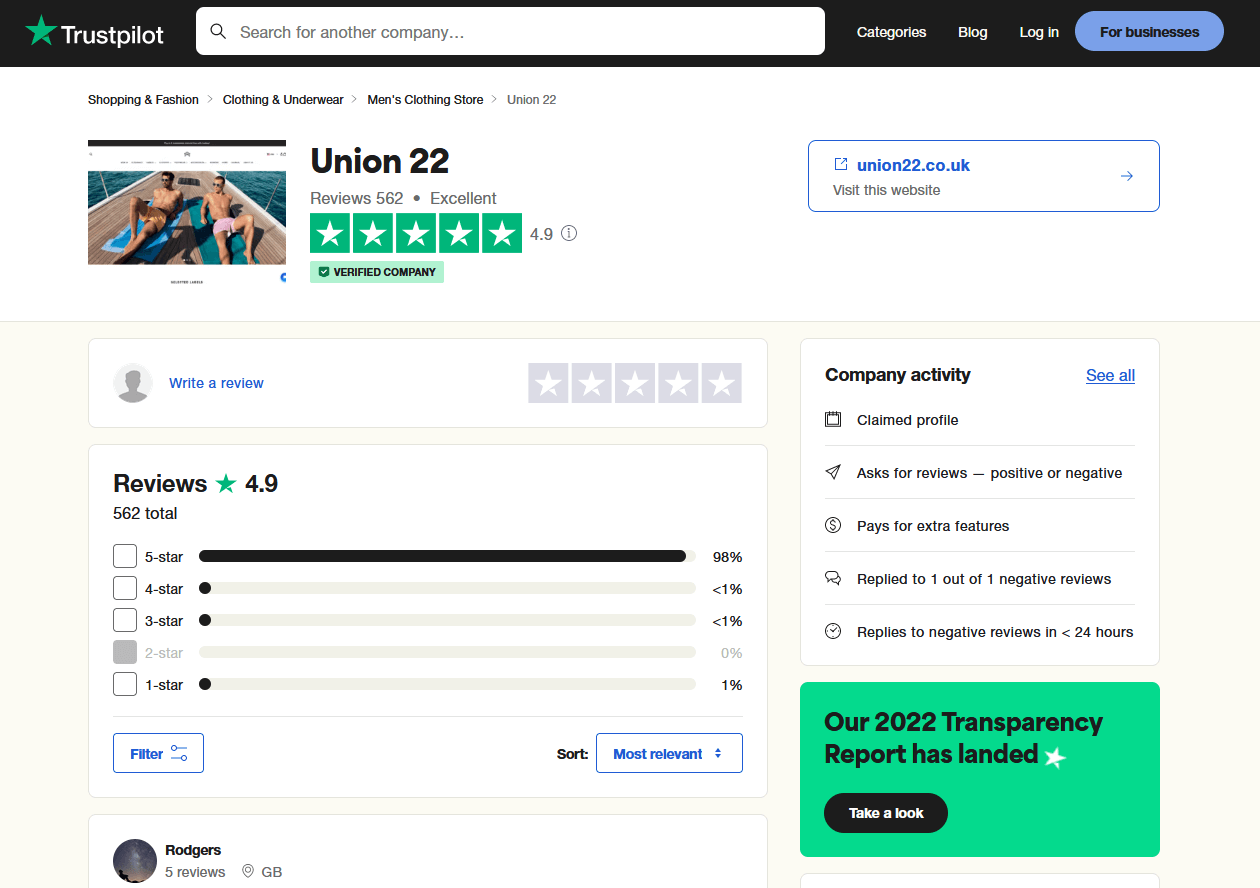 We're not just talking about the customer-service angle. Reviews are a fantastic source of information about your customers: their joys, sorrows, pain points, aspirations, worries, and questions. Use them to tap into your customers' psyches and see things from their perspective.
At the same time, you'll pick up useful clues like the phrases and expressions they use. Use these in your content and you'll sound more relatable to your viewers.
Check Out Competitors' Facebook Advertising
What kind of content are your competitors posting? You need to know. Their ads will be a valuable source of information about what works for your target market. By tracking and interpreting what your competitors do, you can leapfrog ahead of them.
You can track down your competitors' ads on Facebook, Instagram, and TikTok.
To check out ads from one of the Meta platforms, go to a competitor's page and scroll down to the Page Transparency section.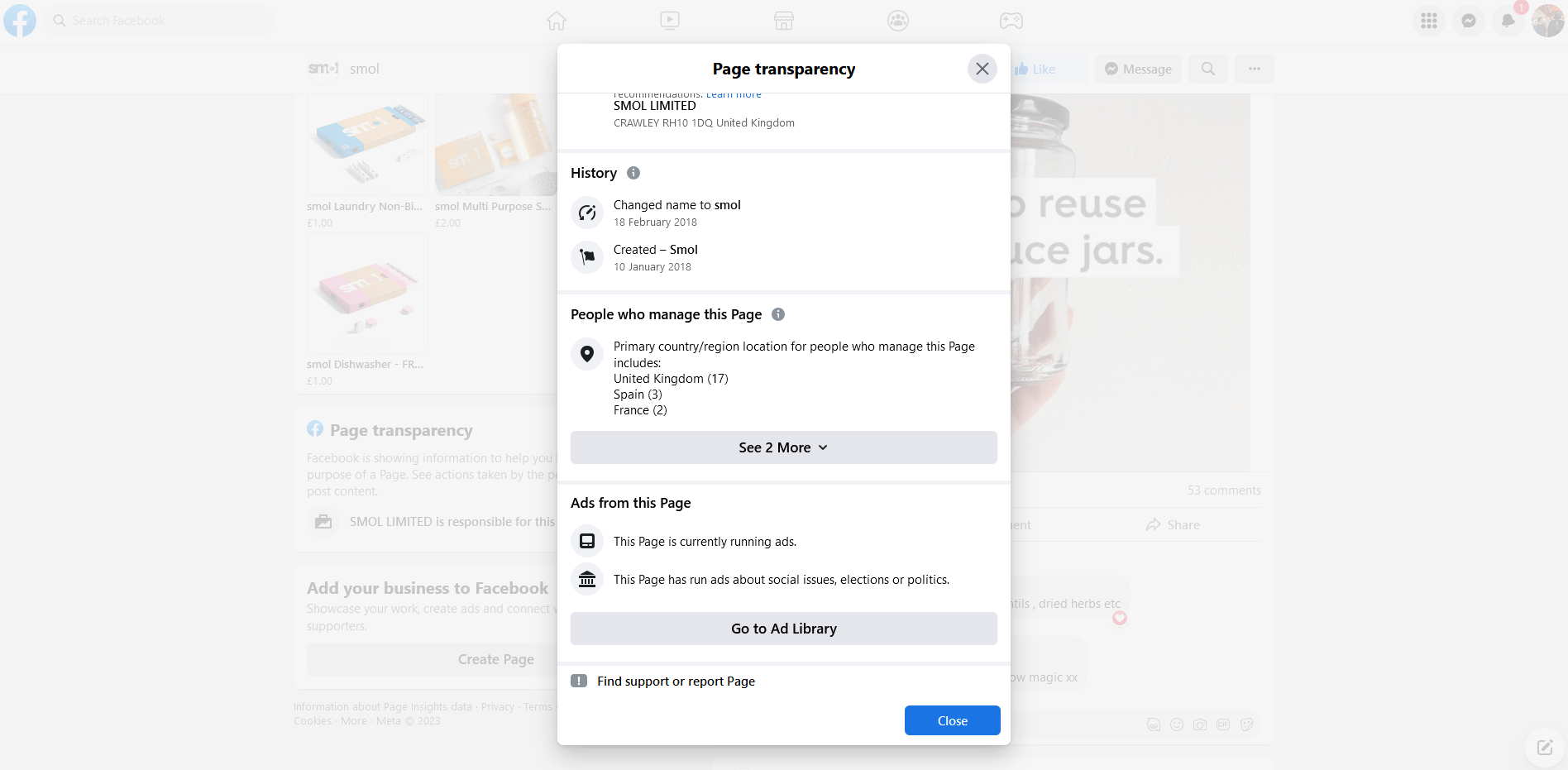 Then tap Go to Ad Library to see all of the ads they're currently running.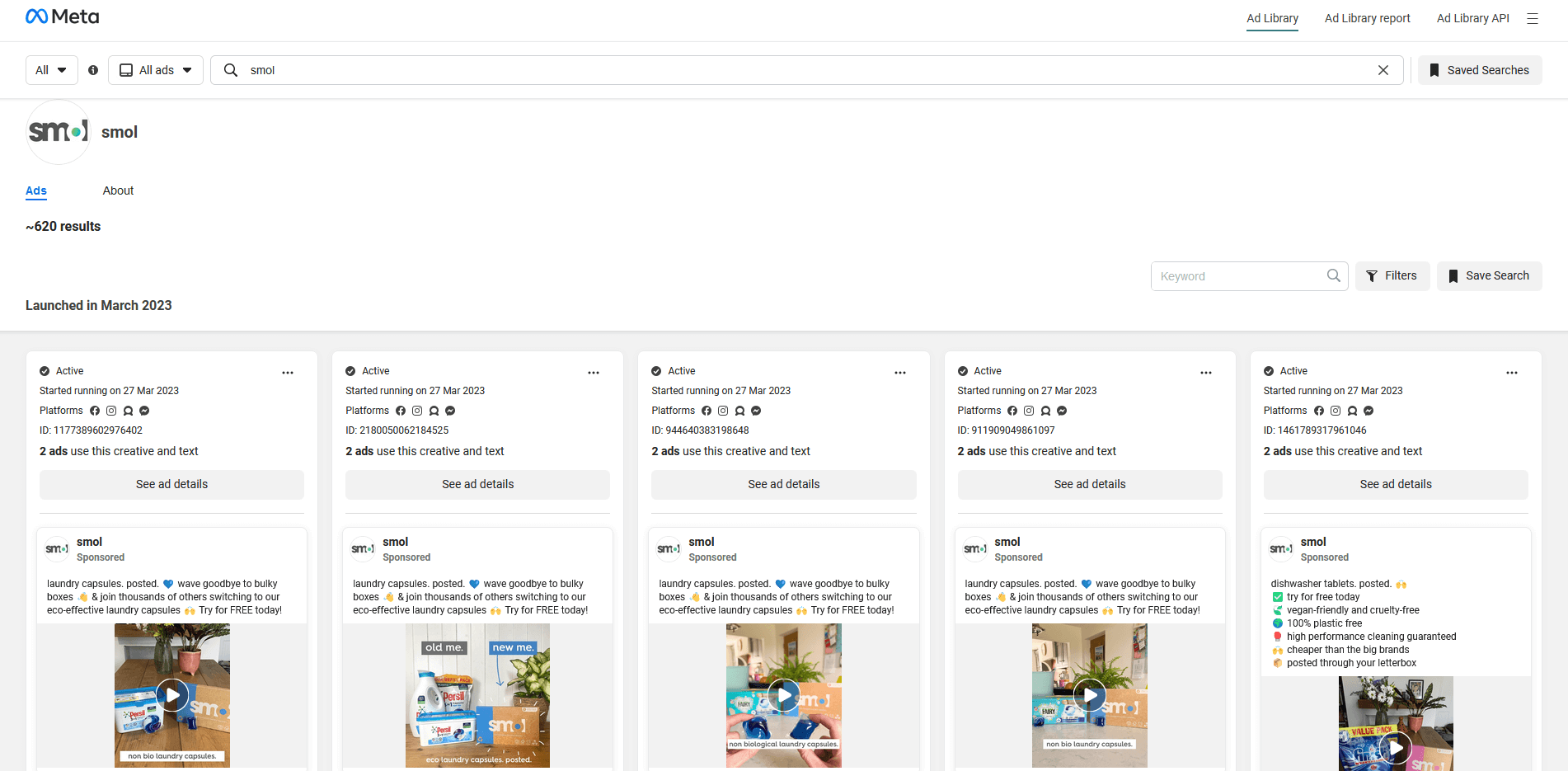 From here, you can click on individual ads to see the creative being used in each one.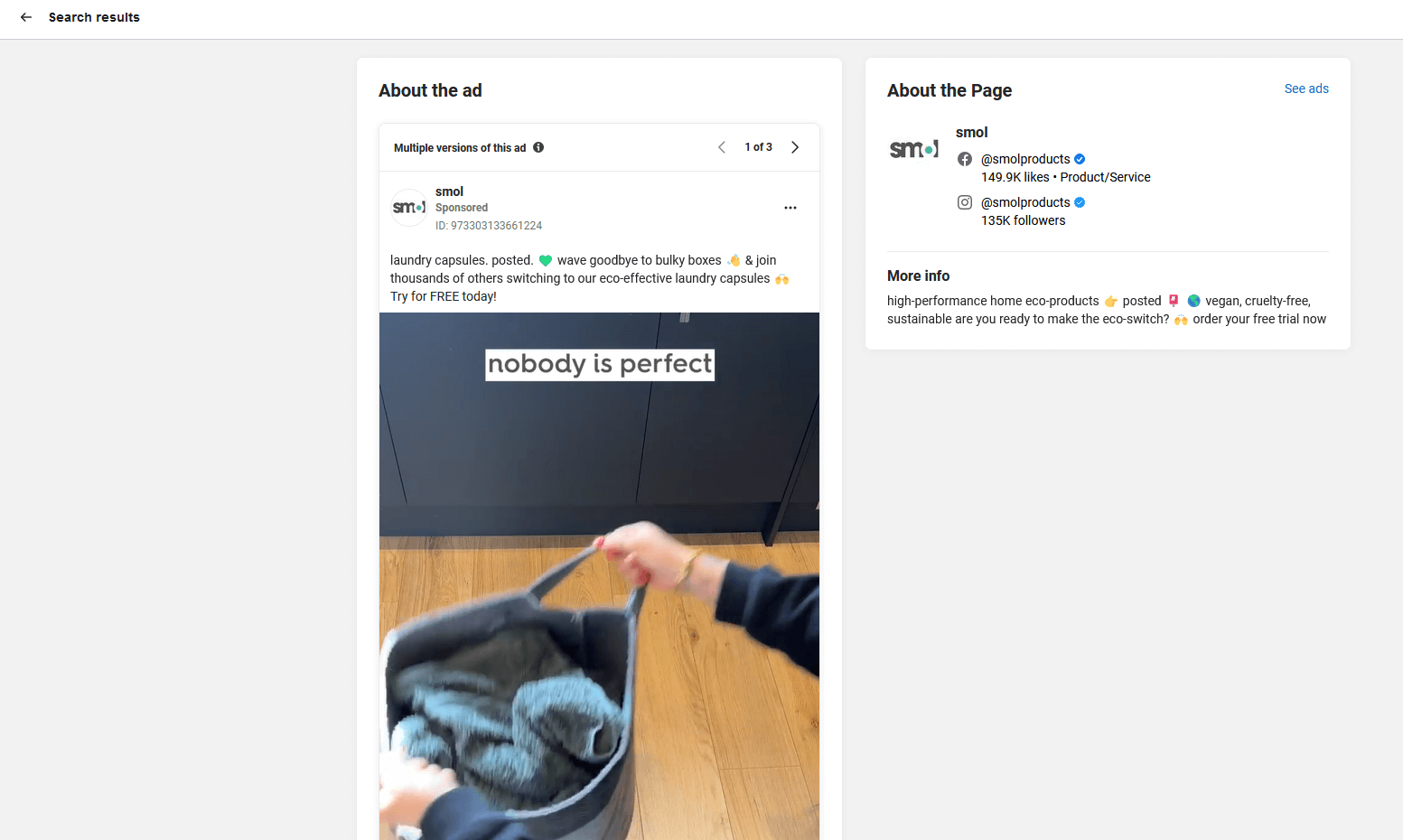 Here's what to look for:
Ad format and concept. What kind of videos are they sharing? Educational clips, listicles, problem-solving, direct-response ads?
Style and creative. Take notes on any recurring formats such as specific camera angles or caption styles.
Creators. What kind of creators are your competitors working with? How well do they connect with your target audience?
Hooks. How does each video open? Are they attention-grabbing, or slow-burn?
Borrow what works and learn from what doesn't.
You can collect similar information, although less specifically, from TikTok. You can use the platform's Top Ads page to see ads that are currently running.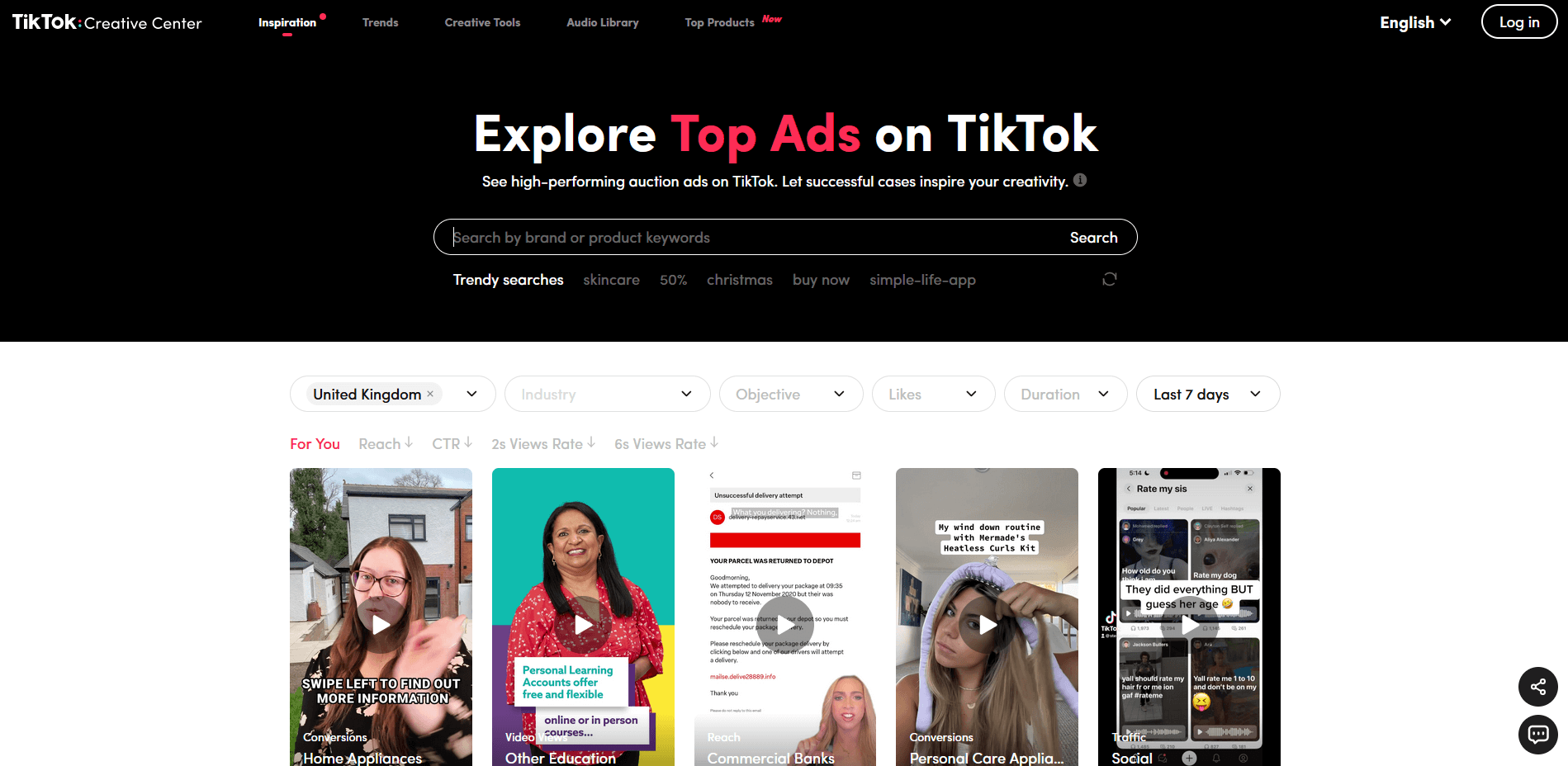 You can search for specific brands or products or use the search filters to discover new competitors in your niche.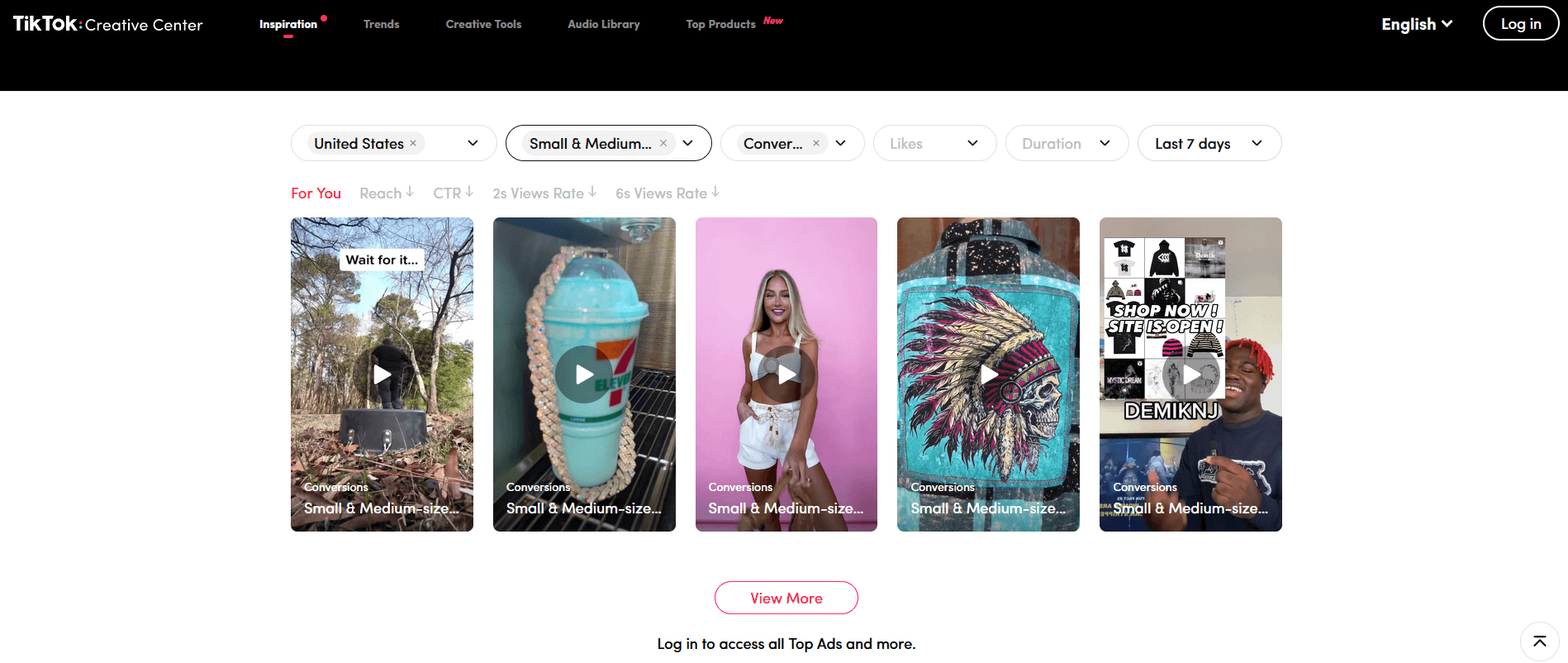 Do a Reputation Analysis
The final step in your strategic research is a reputation analysis. This will help you identify the content that people expect from you—as well as any reputational issues, questions, or purchase objections that you need to overcome.
You can start with a simple Google search. Look for press articles, blog reviews, and Reddit posts. It's also worth checking in on your own ads and organic posts on social media. What are people saying in the comments? Can you answer their queries with ad content?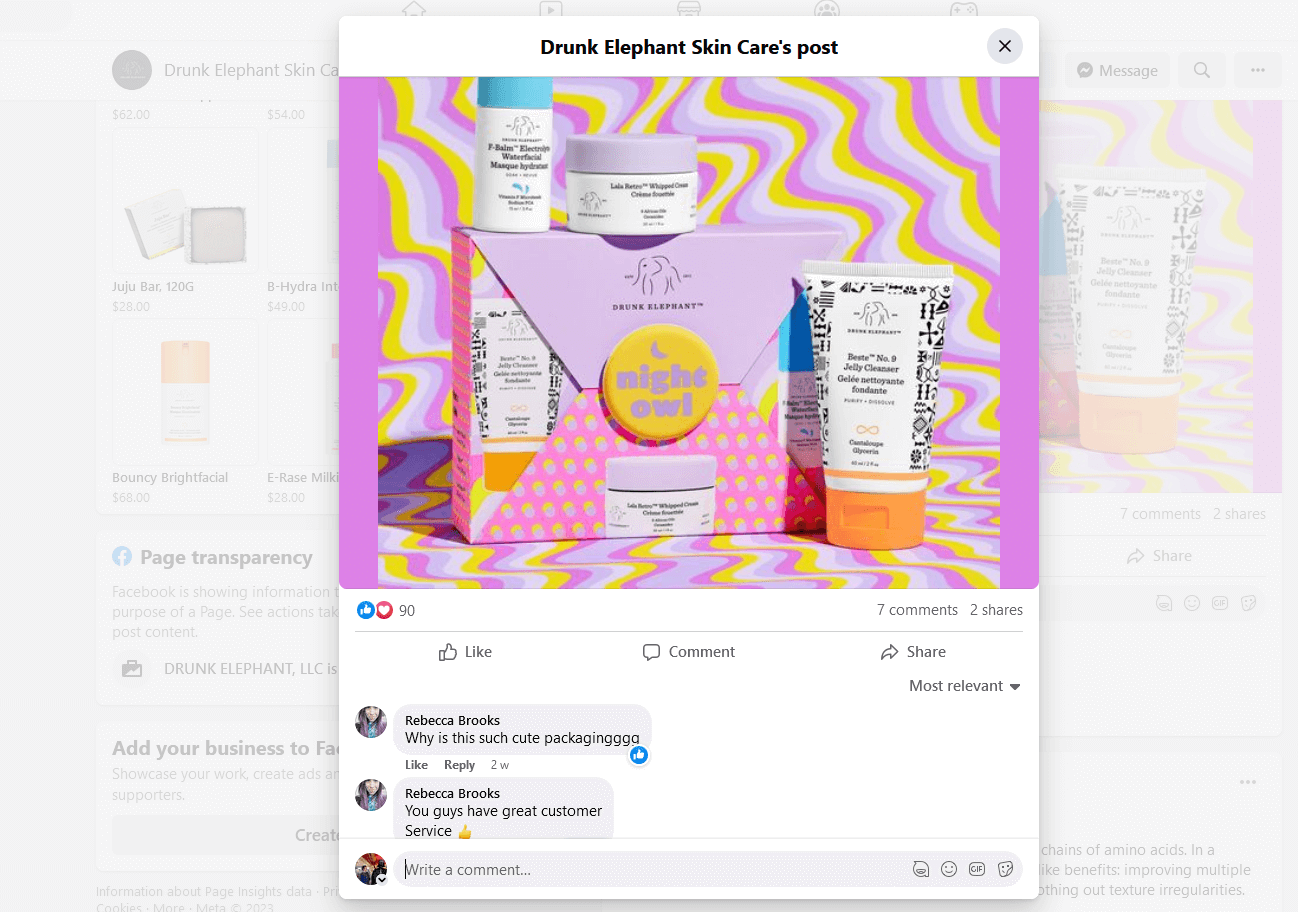 #2: How to Write the Perfect Creator Brief
Now that you understand what content you need and who you need it for, you can write the perfect creator brief.
Your brief should include:
A script, or script formula, to guide the creator. If you want to balance creativity with brand guidelines, try sending an example script along with several options on how to approach the topic. Only use strict scripts in certain cases; for example, if you work in an industry where advertising rules are highly restrictive.
A shot list of the B-roll footage that you want. This usually shows the product as the creator opens it, explores it, or reacts to it. Editing B-roll into a video instantly makes it feel more dynamic and engaging.
A list of do's and don'ts. This should include basic pointers such as always filming vertical video, not wearing visible logos in videos, and setting up good lighting in a quiet location to film. It's possible to edit these issues out later, but the more you have to edit the content, the less authentic it will seem.
You can use the same brief for multiple creators as long as it provides enough creative space for each person to film something different. You don't want identical videos that just swap out different faces.
However, you can still write a detailed script formula. This tells creators what they must include but gives them plenty of leeway to be personal, original, and authentic.
Here's a script formula for Facebook ads that win every time:
Start with a hook. Hooks are so important that they should take up 50% to 80% of the time you spend on a script! The most engaging hooks are personal stories or problems that make the creator seem relatable. You can also experiment with trending hooks such as "three reasons why" or "TikTok made me buy it."
Next, agitate the problem. Add some detail and deepen the personal connection between the creator and each individual viewer.
Offer the solution: your product or service!
Showcase the benefits of the product. At this point, you might also want to list the features of the product or offer some social proof.
Finally, end with a call to action. This doesn't need to be lengthy or detailed; the best creator ads will sell themselves. You can let the creator come up with their own CTA instead of managing these rigidly.
The finished ad should be 30-45 seconds long. You can edit in the B-roll footage to keep viewers engaged, especially when describing product features or benefits.
You should almost always have a complete brief before you start contacting creators. The only exception is when you already have a creator in mind for your ads, and you want their unique input on what kind of content to create. Otherwise, you want to own the ad creation process from start to finish.
#3: How to Recruit Creators for a Facebook Ad Campaign
Next, it's time for the most crucial step: Finding and recruiting the right creators for your Facebook ads.
Remember, we're looking for creators—not ordinary customers and not influencers. You can expect to pay about $150 to $500 per video from a creator. Influencers start their rates around five figures, which is out of reach for most brands… not to mention that their content is less relatable for your target audience.
So where do you find the right people? We're looking at three different options here, depending on your level of experience with UGC and the demographics of your target market.
The first option is to use a creator marketplace. These are platforms where you can search for and hire creators. Sites such as Trend.io and Hashtag Paid have a large pool of talent that you can dip into without breaking your budget.
You can view creator profiles, see examples of their work, and upload briefs directly to the platform. Content is usually delivered pretty quickly.
However, these platforms have their limits. You have to work via the marketplace, which adds its own fees. You may be asked to sign an agreement that you won't continue your working relationship with a creator off of the platform so it's harder to request reshoots or set up further work without intermediary fees. What's more, if your niche is highly specific, you may struggle to find creators that fit your brief here.
If you want to own your creator relationships or you're looking for something more niche, then you can reach out to creators yourself. Slide right into their DMs on Facebook, Instagram, or TikTok, and negotiate directly. This might feel intimidating at first but it's how most ad agencies source their creator talent, and creators will be used to hearing from brands in this way.
We have one more option if you're really struggling to find creators in your niche that speak to your target audience. Can't find the right person?
Try Backstage. They have an impressively detailed search engine that lets you find exactly the right person for your content. You can even specifically request actors who are used to self-recording or working on social media.
This can be especially useful for brands aimed at an older demographic. We know that people aged 50+ are on social media but they're under-represented as creators. Fortunately, there are older actors out there who can speak to your audience. They just need the right brief and script.
However you find your creators, if you give them the right material, they can make UGC that will connect with your audience like nothing else. UGC is the future of social media ads. For conversions and customer trust, nothing else even comes close.
Other Notes From This Episode
Where to subscribe: Apple Podcasts | Google Podcasts | Spotify | YouTube Music | YouTube | Amazon Music | RSS
✋🏽 If you enjoyed this episode of the Social Media Marketing podcast, please head over to Apple Podcasts, leave a rating, write a review, and subscribe.
---
Stay Up-to-Date: Get New Marketing Articles Delivered to You!
Don't miss out on upcoming social media marketing insights and strategies! Sign up to receive notifications when we publish new articles on Social Media Examiner. Our expertly crafted content will help you stay ahead of the curve and drive results for your business. Click the link below to sign up now and receive our annual report!