Sick of lackluster campaign results? Wondering if video ads could be the answer but you need a framework to create video ads that convert?
In this article, you'll discover a complete guide to creating effective video ads across multiple platforms including how to write a script, mistakes to avoid, and tips on filming.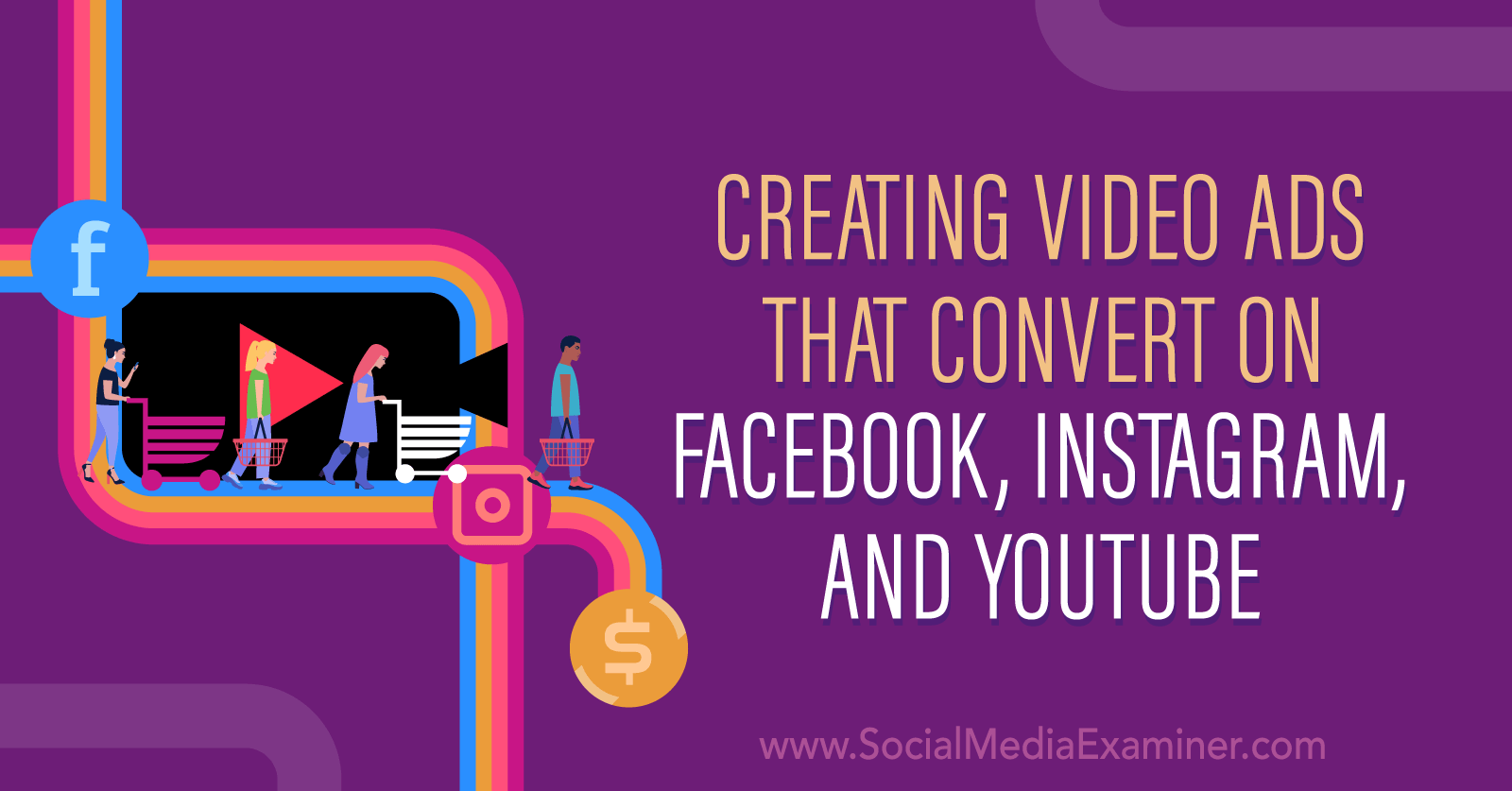 Why Video Ads Should Be Part of Your Marketing Strategy
Video ads have been around pretty much since television started. So while marketers can often benefit from focusing their efforts on newer tools and platforms, video ads have proven themselves to be a powerful piece of any marketing strategy for almost a century. They do what other forms of marketing struggle to do, which is to build the know, like, and trust factor quickly and efficiently.
One of the major benefits of this ad type is that customers see themselves in the ad and can relate to the stories shared in it. Video ads have also always been better at doing what many marketers struggle to do now, which is getting in front of the right audience without targeted marketing pixels and tracking data.
One of the side effects of the changing laws in device tracking and privacy is that data is being choked out. Platforms are withholding their user data, sometimes sharing with marketers but sometimes unable to. Often, marketers can't transfer or use that data on another platform and when data gets choked out, algorithms suffer.
Once upon a time, a marketer could throw up an optimized landing page with an eye-catching image, and Facebook or Instagram would be able to quickly discern the best people to share that image with to help the marketer reach their goals. If the goal was traffic, Facebook could find the audience most likely to go check out that landing page. If the goal was sales or signups, Facebook could pull out the audience most likely to convert.
Now, with algorithms starved for data, social media platforms are having a harder time finding the audience for ads. They can still do it but it takes them longer and the testing phase is longer, which means the ad spend is higher. Video ads help resolve this by providing data to the social platform: people who watch the video and can relate to it. The ad's creative targets itself.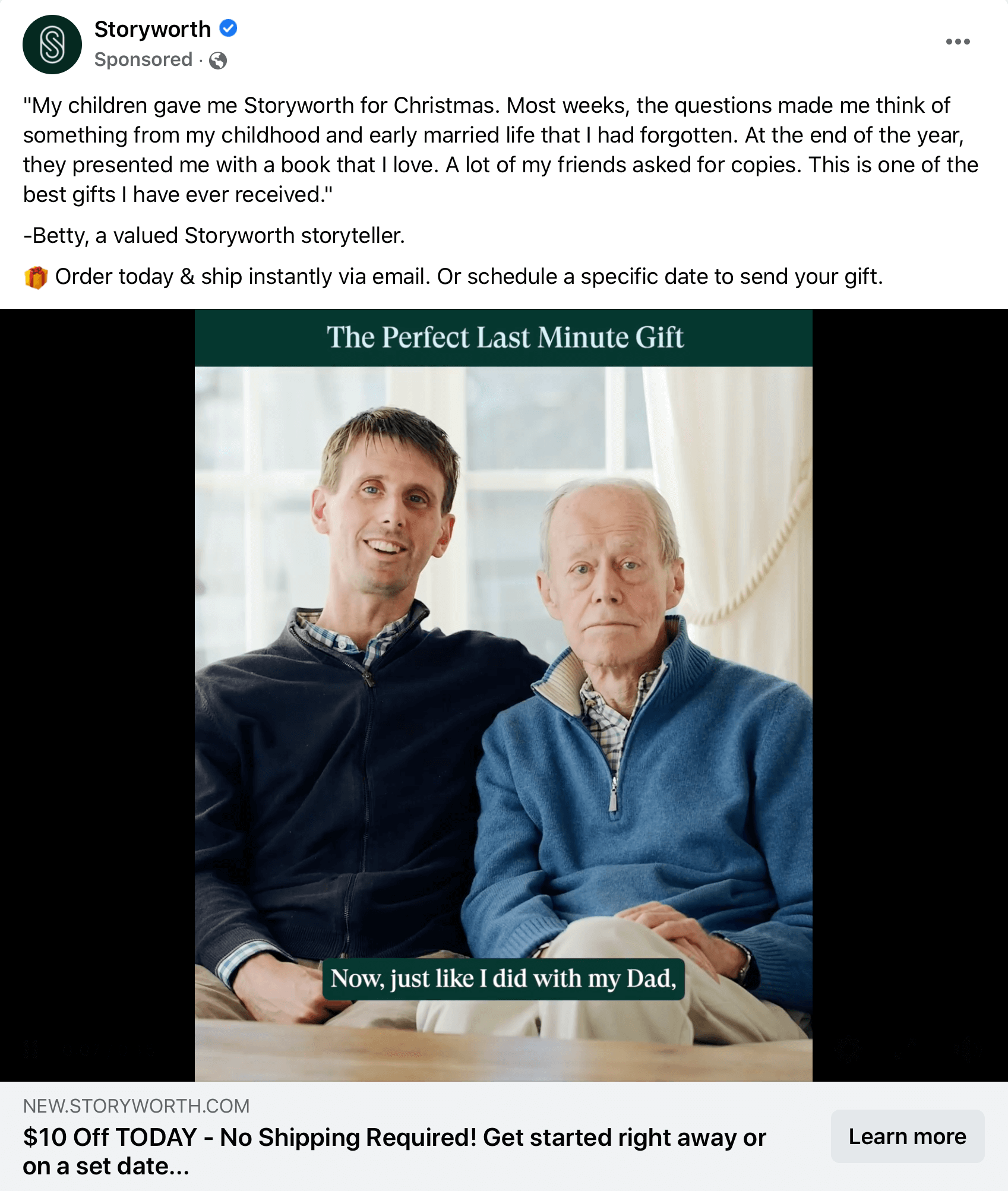 One final advantage video ads hold over other forms of marketing is how deeply and quickly they can build up the know, like, and trust factor with the customer.
We already touched on this once because of the relatability of the video creative but the reason it works so quickly is how efficiently video can invoke the customers' senses. With video, they aren't just reading text on a screen; they're immersed in the experience of the person on the screen. They can visualize themselves in the same situation with the same problem and looking for the same solution.
Evoking empathy with video is key to building the know, like, and trust factor with your audience. Here's how you can do that with your video ads.
#1: Choose a Video Ad Concept to Guide Your Ideal Audience to the Next Step
There are four core principles you should keep in mind whenever you create a new ad:
What does your client or prospect care about?
What problem does your client or prospect face?
How aware is your client or prospect of their problem?
Why is your brand's solution unique?
One of the mistakes marketers make in their video ads is forgetting the fundamentals of marketing. They just start pitching or throwing together a veiled pitch, focusing on how much they want to sell their product or service rather than talking about their audience and the benefits they'll receive from the product or service. It's Marketing 101: Lead with value and build a relationship before you start pitching.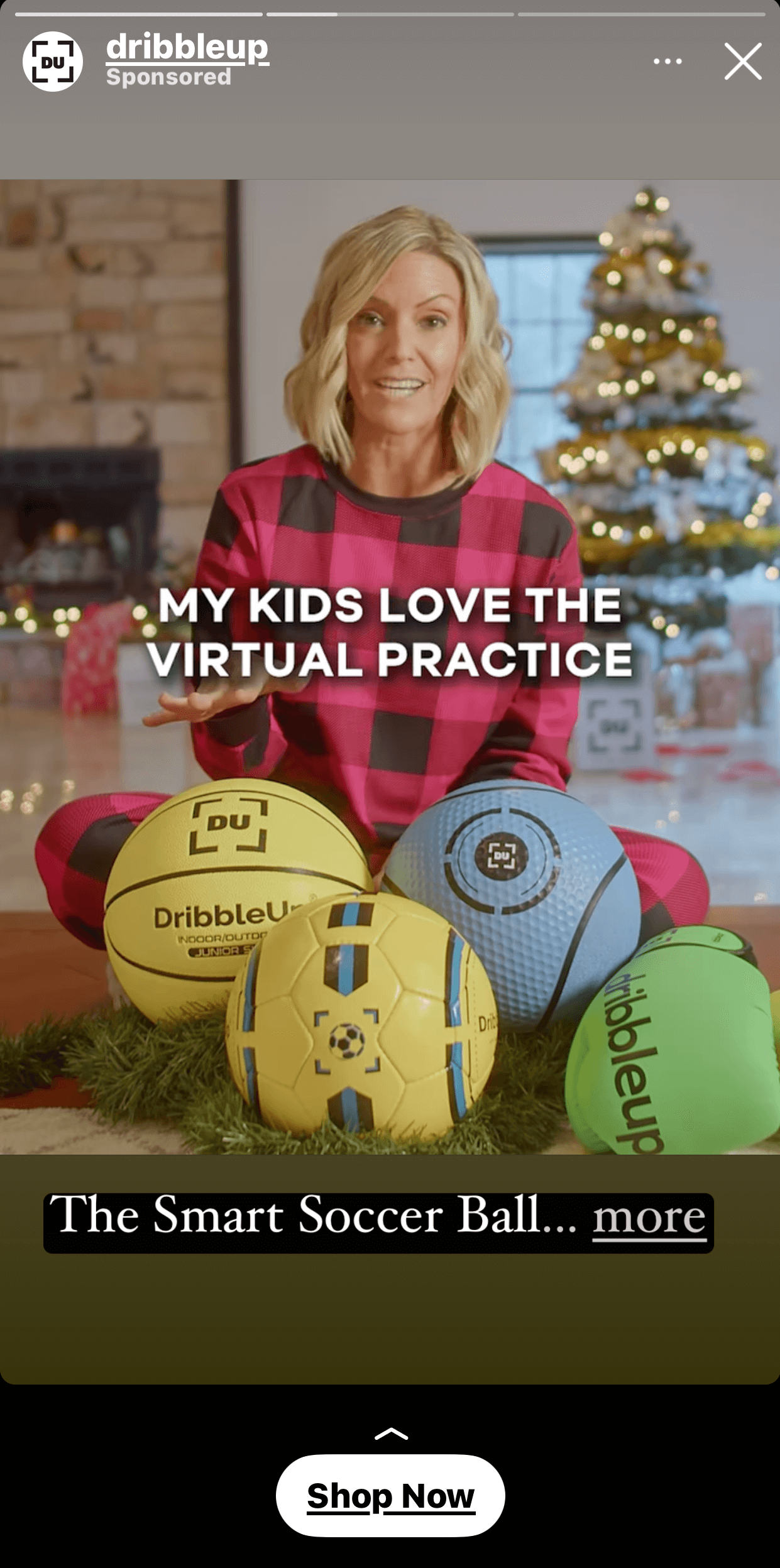 Not only that—a lot of customers will tune out ads that start by pitching. So if your video ad goes straight into a pitch and spends no time at all building a relationship with the customer or creating a moment in which the customer can relate to you, then you're robbing your customer of the chance to respond positively to your video ad.
Another mistake some marketers make with their video ads is an obsession with using testimonials or user-generated content (UGC) as their ad creative. It's true that testimonials provide social proof for your product or service and social proof can be a powerful tool in marketing. However, relying on UGC completely ignores the buyer journey.
Once again, it boils down to Marketing 101: Understand where your audience is in their buyer journey so you can meet them where they are and guide them to the next step.
A testimonial is powerful social proof that works for someone who's fully aware of their problem, the solution they need, and your brand as able to deliver that solution. Testimonials help someone who's further along on the buyer journey but still sitting on the fence and may help push them over. They aren't effective with people at the beginning of the buyer journey or those who are less aware of the problem or the solutions they're after. Testimonials certainly aren't effective with people who don't already know, like, or trust you to deliver those solutions.
Additionally, most UGC is comprised of fluffy videos with no valuable content that would help move a prospect through the buyer journey. Brands and marketers often spend a lot of money and time trying to collect these video testimonials from customers only to end up with a stockpile of unusable content.
The fact is that most customers don't know how to give a testimonial that would work as an ad. They don't know the structure of an ad or an effective story to tell in the ad; they just want to talk about the product or service and how much they love it. In general, UGC ends up being a waste of the marketer's time and resources that could have been focused elsewhere for a larger return.
#2: Write Your Video Ad Script
As you're writing the script for your video ad, you want to tell a story from the perspective of a buyer. Make the buyer the main character of your story because they're the hero of their story. The reason this is such an important principle to master is that you really want to word your ad the same way they would say it to their best friend.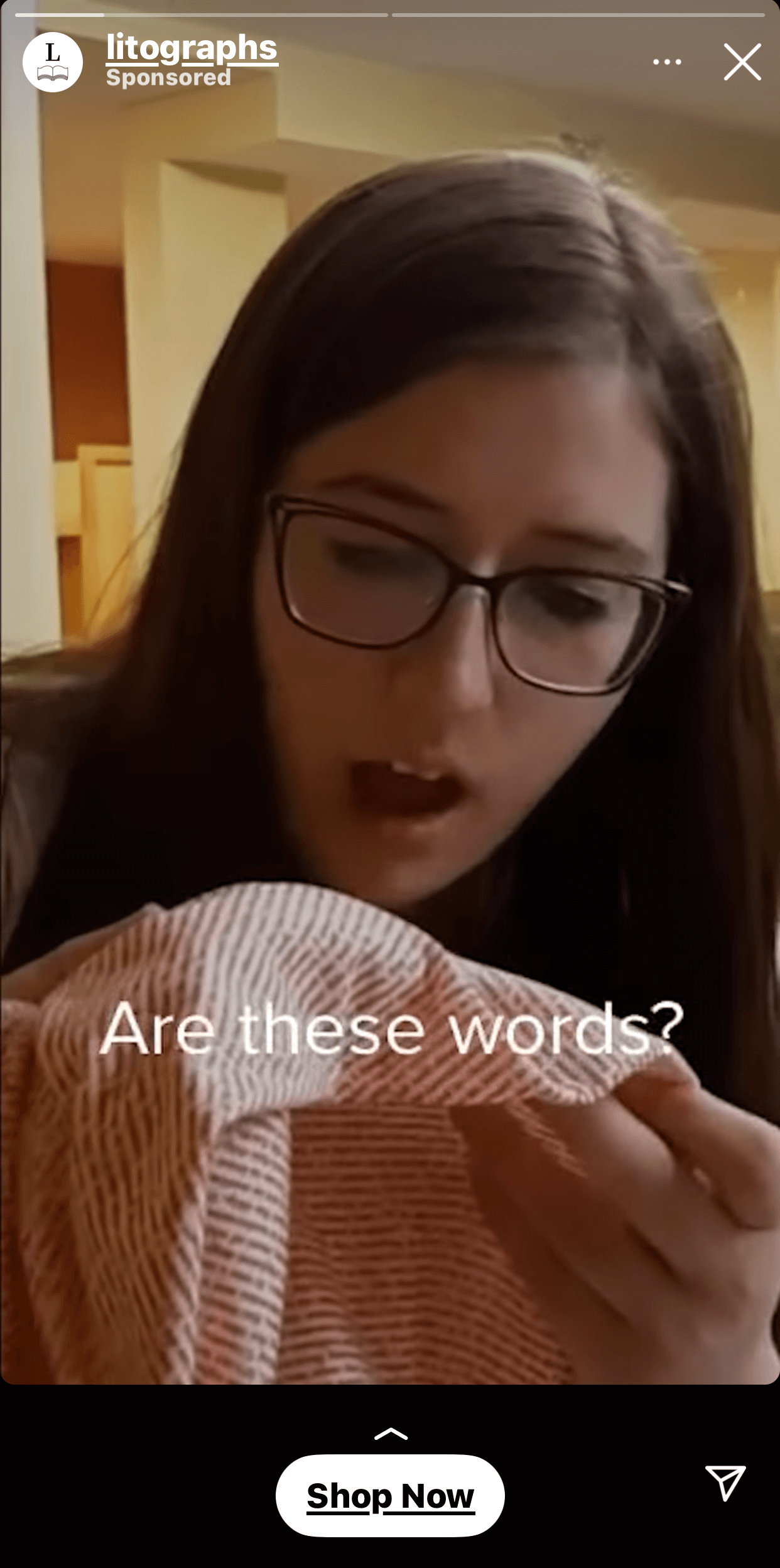 That doesn't mean to start writing your ads calling everyone your best friend. Instead, talk about the problem and the solution in the same way you would talk about them to your best friend. Most of us wouldn't walk up to our best friend and say, "Hey everybody, let's talk about how bad the water is in your area and who already has the best water filter."
We would probably say something like, "The other day, I was clicking through shows on the television and I happened to see something on the news talking about how many impurities there are in the water in some areas. So I started trying to look it up to see if there was a problem in my city and I could barely find any information on it at all."
As you write your script, think about how you'd talk to a friend and make that friend the hero of the story you want to tell.
The most effective video ads follow a four-part outline: relate, rile, reveal, and release.
Relate
The first step is relating to the customer or building an experience the customer can relate to. In the example above, we talked about watching the news and discovering something bad about the water, which triggered fear about whether the family is safe and a desire to find more information.
The reason this works is that people who aren't aware of any problems with their water can still relate to the idea of finding something out by catching it on the news and wanting more information. People who are already somewhat aware of the problems with water in their area can relate to wanting to find out how they can keep their family safe.
Rile
Once the customer can relate to your ad, it's time to get them riled up by expressing the emotional piece of your story. The fear of a threat to your family, the frustration of not being able to find good information online, the overwhelming amount of information available sometimes, and concern over how difficult it seems to be to find a solution that works.
In this step, you can even talk about some of the available solutions that don't always work such as using the filter pitchers that take up all of the space in your fridge or installing a complicated filter under your sink, as in this video from Hydroviv.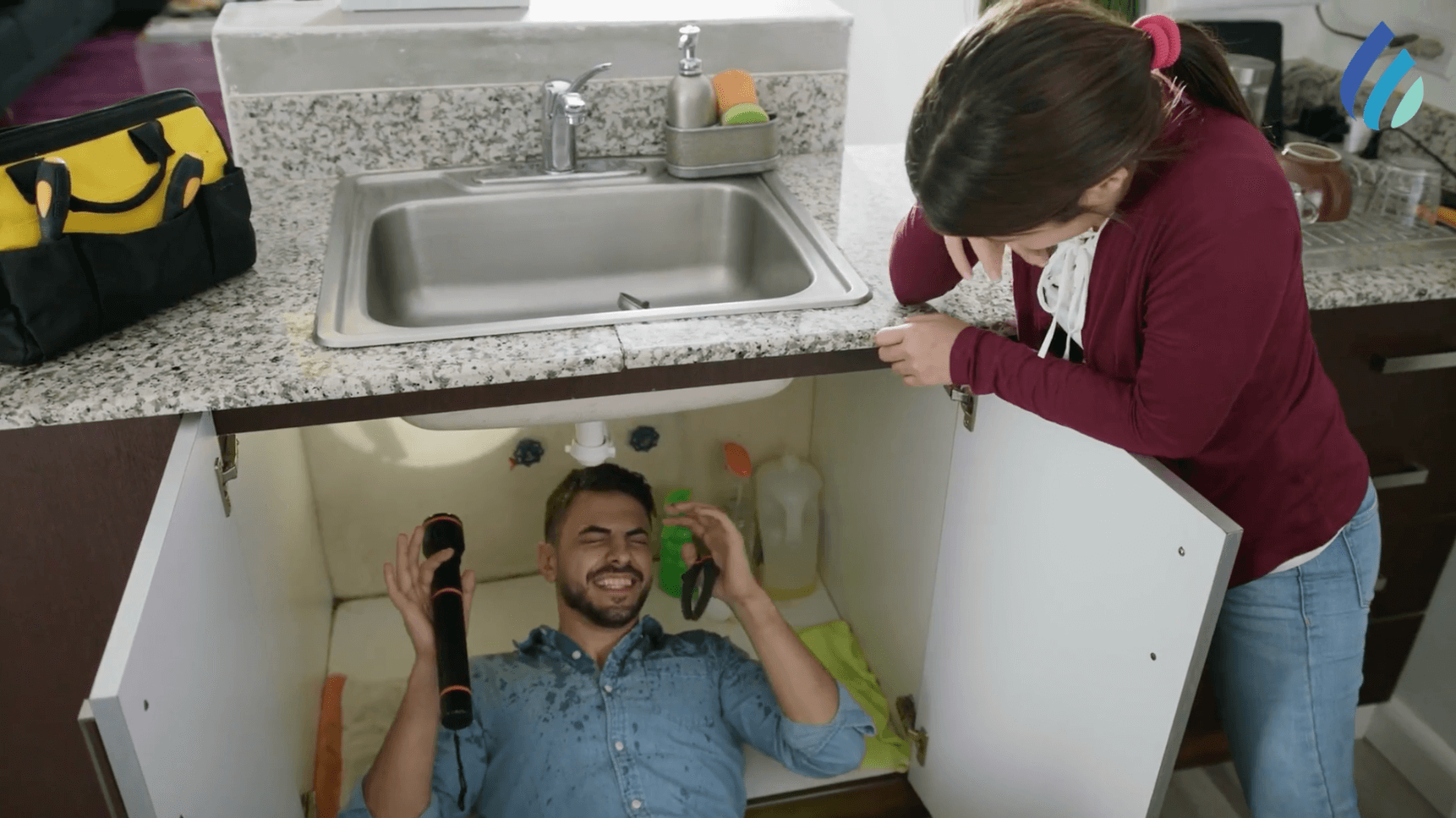 Reveal
Now it's time to reveal the solution to the problem. This can be done in many ways, from something you developed to something you found to something you saw on Shark Tank that inspired you to create this solution.
In fact, sometimes the best reveals start with someone else's story or solution to lend a bit more social proof to your solution. Being inspired by something you saw on Shark Tank and deciding to take it one step further helps grant you added authority and credibility.
Release
This is the point in your story where you release the buyer from their frustration and fear because they've tried your solution and it worked. Now they're on the other side. They found a company that builds easy-to-install filters, custom-made for your zip code to ensure you're drinking the safest water available.
#3: Shoot Your Video Ad
Once you have a script in hand, you're ready to shoot your video. Here are a few points to keep in mind.
First, don't be afraid to work with actors. As we covered earlier, customers don't often know enough about ads to structure an effective story. This is one of the reasons you see actor portrayals in so many video ads, especially for larger companies and brands. You get the best of both worlds: You get to use a story about a real customer but have it delivered with the expertise of an actor who understands storytelling.
Second, don't be afraid to add some humor to your video ads. Yes, we're talking about problems and solutions, and your solution is probably a very serious matter, but the delivery within the story can sometimes stick better in the mind of the audience if it's delivered with humor. A fish-out-of-water scenario or something mildly self-deprecating can often poke at that funny bone.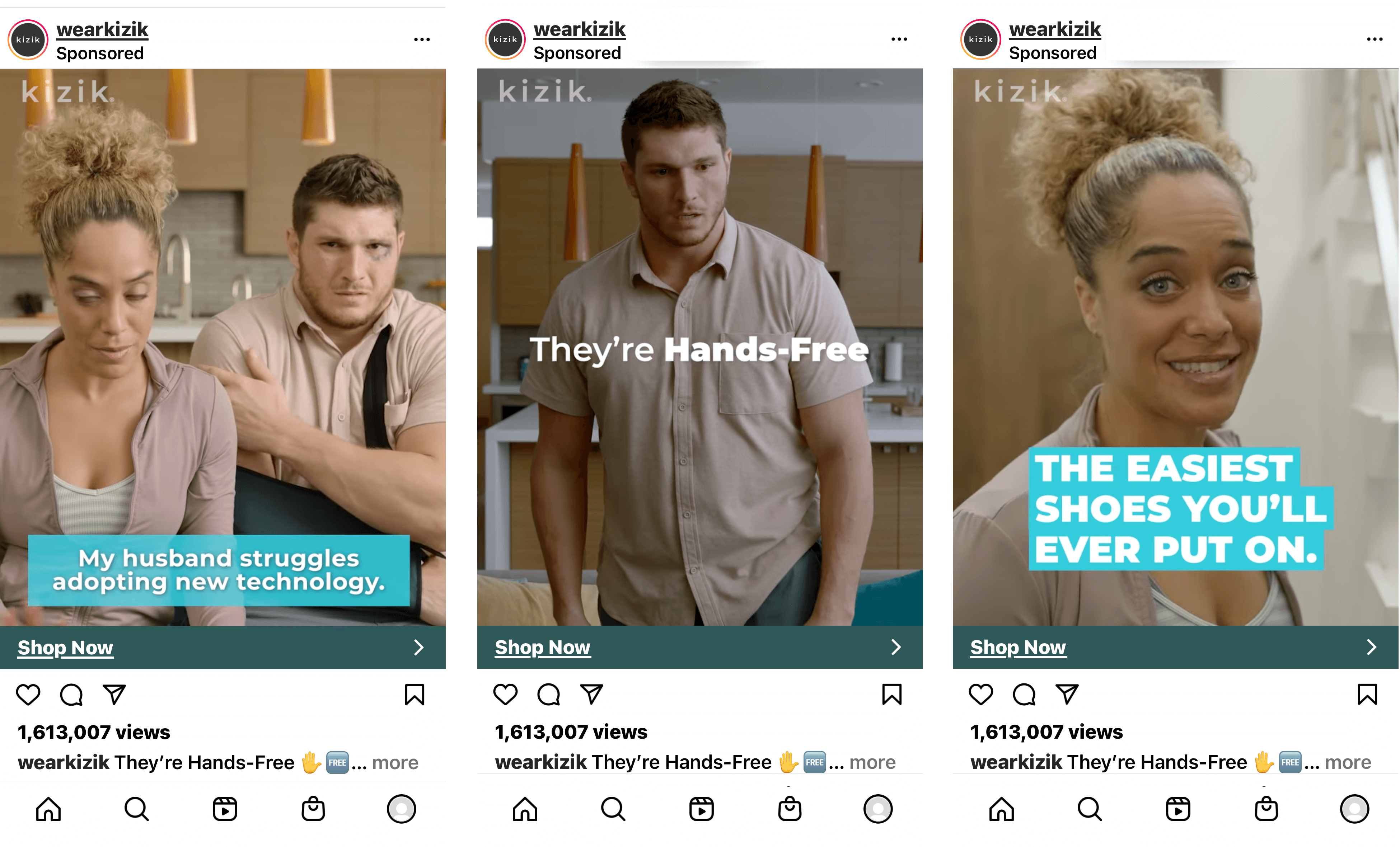 Third, even though we were talking about writing a video ad script, don't use a teleprompter. And in fact, when you hand the script over to your actor, don't tell them to memorize the script. The more naturally the script is delivered, the better. Many times, a teleprompter or a memorized script can come off one-note or feel like it's being read rather than a part of a conversation.
Speaking of a conversation, try to put your script through the dive bar test. How would you talk about the problem and solution to someone in a dive bar? The more conversational, the better.
While you're coaching your actor, try to get them to picture who they're talking to. How would they talk to a relative or best friend about the scenario in your script? By being able to point out who they're talking to, the actor can deliver a much more natural and conversational recording of your script, which will show through in the final ad.
Pattern interrupts help keep the audience engaging with the video and watching longer so have the actor record the script in 10-second chunks rather than all at once. Then create a pattern interrupt in the form of a change in angle or zoom, or by adding in some B-roll to help keep the audience's attention through the entire ad.
Other Notes From This Episode
Where to subscribe: Apple Podcast | Google Podcasts | Spotify | RSS
❇️ Help Us Spread the Word! Please let your Twitter followers know about this podcast. Simply click here now to post a tweet.
✋🏽 If you enjoyed this episode of the Social Media Marketing podcast, please head over to Apple Podcasts, leave a rating, write a review, and subscribe.