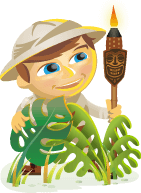 Do you create content for your business?
Looking for an easier way to make your content work for you?
Discover easy ways to create and repurpose your content, courtesy of Nick Westergaard.
More About This Show
The Social Media Marketing podcast is an on-demand talk radio show from Social Media Examiner. It's designed to help busy marketers and business owners discover what works with social media marketing.
In this episode I interview Nick Westergaard, host of the On Brand Podcast and chief brand strategist at social and content agency Brand Driven Digital. Nick is also the author of Get Scrappy: Smart Digital Marketing for Businesses Big and Small.
Nick explores easy ways to create quality content.
You'll also discover how to repurpose recent and historical material.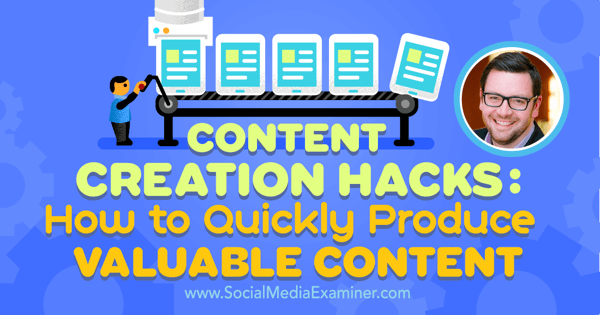 Share your feedback, read the show notes, and get the links mentioned in this episode below.
Listen Now
Where to subscribe: Apple Podcast | Google Podcasts | Spotify | RSS
Here are some of the things you'll discover in this show:
Content Creation Hacks
Nick's story
Westergaard Advertising began 35 years ago in Iowa when Nick's father and now business partner started what was a small, general, traditional advertising agency. Nick had worked with brands in the early days of online marketing, specifically for educational publishing companies when digital really started to grow.
About 10 years ago, Nick started moonlighting as a freelancer for the family business. Eventually he would come in as a partner. In addition to changing the kind of work Westergaard Advertising specialized in, they morphed into brand-driven digital to help organizations build better brands online through social media and content marketing.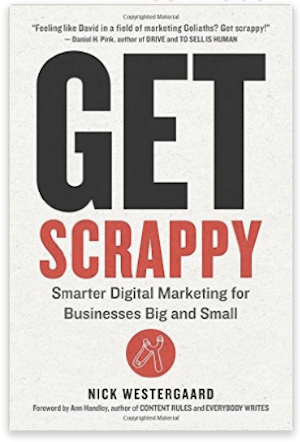 Nick's book, Get Scrappy, came from a phrase he found himself saying often. Nick does a lot of public speaking, and says it was one of those experiences where he quickly dashed off a title for a new speech. Then when it came time to write it, the topic took root and excited him. Plus, he was able to draw on work he did with clients of all shapes and sizes.
"Get Scrappy" was a common thread. Whether it's an entrepreneurial startup, solo small business, medium-sized business, or a larger marketing team, everybody's looking to get scrappy – to do more with less.
For instance, Nick talks about working with nostalgic brand Schwinn Bikes, and how it's easy to think of them as a big brand, but they're really a small, scrappy team at the headquarters in Madison, Wisconsin. Nick talked with them about this idea of getting scrappy. Schwinn's social media manager Samantha Hersil summed it up best.
"We could all use a few people and a few dollars more," Hersil said. That's really at the heart of the book.
Listen to the show to discover how Nick's business has changed over the last 10 years.
Why marketers object to creating content
Content is a tricky animal, Nick explains, so it takes a content marketing mindset. Some of the obstacles marketers encounter are from lack of a sound content strategy.
The Content Marketing Institute reports that many people fly blind when it comes to content strategy. It's both an obstacle and an internal objection, because companies are just jumping on the content marketing bandwagon.
Both in terms of social channels and content, Nick thinks it's easy to fall into the trap of what he calls "checklist marketing." Marketers do everything they hear about: they have a presence on every network, create every form of content, and so forth. Nick thinks if people instead develop a strategy with a business objective, their content will be better aligned with their business.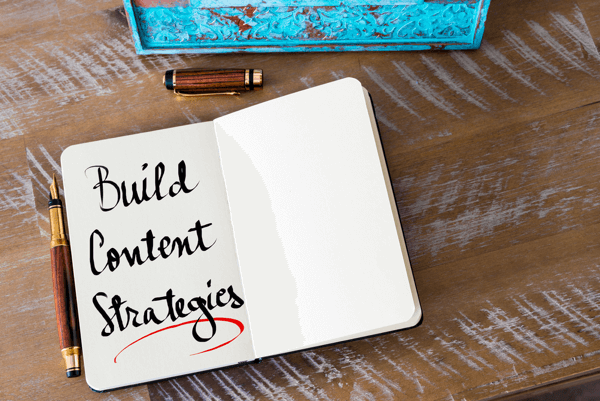 Content used to be driven by the written word, Nick explains. As people scoot up to that podcasting microphone and hit the Record button with video, they get scared. There's a ripple effect, as well. Subject matter experts may feel like they're not interesting enough, or else they believe they have interesting stories, but not enough polish.
Nick warns how fear can bog down an organization. Hesitation to involve other people in the organization can possibly cut off what could be one of your biggest assets.
Knowing what you want to do and what you're seeking makes gathering content assets easier, and it's also something you can share internally. If the people you work with know what you're after (for example, pictures and stories of happy customers), they can help you gather them.
Listen to the show to hear some of the things we looked for at Social Media Marketing World to use for future content.
Repurposing content
To get into repurpose mode, Nick says you need to gamify it a bit. If you're creating one thing, push yourself and figure out how many more things you can make out of it.
Nick shares how he and a client worked through the editorial calendar at a coaching meeting.
They started with four related blog post ideas. Then they pushed into the repurposing mindset, and decided the blog posts could be enhanced by square visuals, which could become content on Instagram. Then the images could also be strung together to make a sponsored post on Facebook.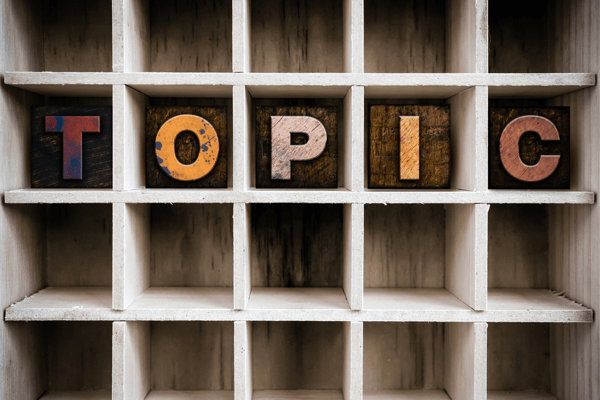 Michael Hyatt's This Is Your Life Podcast was a blog post first. Michael writes three posts a week, sees which ones resonate, and then takes those topics and preps them as Q&As with his co-host Michelle Cushatt.
Nick says you can scale your content up or down. Break a big piece into smaller things or start small and see what you can string together.
For example, Pew Research takes their core content and breaks it apart. They take a section of the report and use it as a blog post, and that blog post points back to the big report. Then, from that blog post they take a data point, visualize it, and use it on social media. These posts point to the blog article, which points to the report.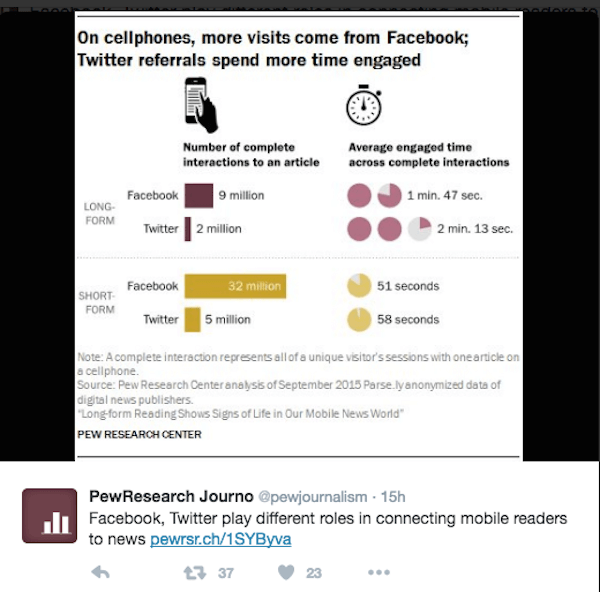 While it's easy to take something big and break it apart, stringing smaller things together – such as writing an ebook, white paper, or other large project – can be scary.
Nick often tells people to start with the table of contents, and then write each chapter of that ebook or section as a blog post. This gives you different small pieces of content that you can revise. After a few months, tie them all together and package it as bigger content.
Listen to the show to discover more creative ways to repurpose your content.
Historical content
A lot of businesses have old file cabinets, boxes, or storage units full of "old stuff." It's stuff we keep for sentimental reasons. A lot of times, though, you can digitize it, and you'll have all sorts of interesting content assets to use. Map out content that aligns with your calendar. At the very least, you can map out a year's worth of Throwback Thursdays.
Throwback Thursdays, also known as #TBT, are usually done on the more visual social networks like Facebook and Instagram, and point back to a memory. Some go back decades, while others may just go back a year.
Why is historical content worth sharing? Nick refers to a line from the TV show Mad Men. Don Draper, pitching the Kodak slide carousel, says "Nostalgia is potent." It's a good line from a TV show, but it's also true.
.
People respond to memories, because they make emotions bubble up. If you can find some nostalgia related to your brand, you can maybe tap into your audience's emotions.
Southwest Airlines created a Pinterest board dedicated to their old ads. Herman Miller, the office chair company, has a Pinterest board called, "107 Years and Counting."
Nick suggests introducing old print ads as Throwback Thursdays, and then aggregating them on a Pinterest board with historical content.
Listen to the show to learn which social network is the easiest one for finding historical content.
Sharing other people's content
More content isn't always better, especially if you're in marketing, Nick explains. There's so much content already and more is created each year, which the Content Marketing Institute confirms. Plus, there's what Mark Schaefer calls, "content shock." We'll eventually exceed the capacity of eyeballs online to consume original content.
Businesses can provide value to their audiences by becoming curators. Nick compares curators to wine experts. There are so many wines to choose from, you trust the person who has a discerning palate.
Nick says it reminds him of the scene in Miracle on 34th Street when Santa gives advice to go across the street from Macy's and send customers to Gimbel's. Although it started off being scary, it ultimately buys them goodwill.
https://youtu.be/lKfBUUhFueI
While marketers may be tempted to go the other way and only curate, because they don't have time for content creation, every business should do a little bit of both.
Listen to the show to hear why you shouldn't underestimate the value of sharing other people's content.
User-generated content
Nick explains that user-generated content, also known as UGC, is simply photos, written content, and videos created by your community of happy customers. There are fun instances where a successful piece of UGC is seen in the wild. However, if carefully planned, you can create a groundswell of user-generated content to use for your business.
For example, Ben & Jerry's had customers post all kinds of wonderful pictures on a mini-campaign called Fan Photo Friday. As they found people seizing life and doing happy things, they built a larger campaign around it called Capture Euphoria. Ben & Jerry's took the winning user-generated content and put it on a billboard in their communities. That's an extreme story of repurposing, as well.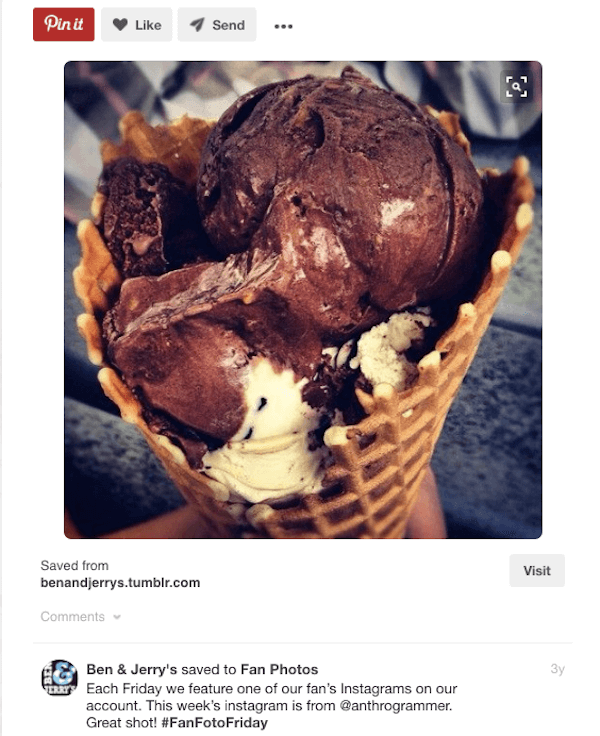 Last month, Social Media Marketing World inspired a lot of user-generated content. Nick says there's a ton of scrappy content hacks involved with events. For instance, people repurpose what they see in different sessions and possibly embed slides.
Other instances of good UGC include #JetBlueSoFly, which encourages people to take pictures in the air or on vacation and use that hashtag. Also, Petco and Petsmart encourage fans to share pictures of their pets. Plus, when David Meerman Scott came out with World Wide Rave, he sent out posters to people and encouraged them to go to the strangest spot in the world and take a picture with it.
Nick says for bigger movements of user-generated content, you need to get prescriptive and tell people what you're looking for. Give them the tools. Define a hashtag about the conversation and where you want them to share it.
Listen to the show to discover more about Nick's book Get Scrappy.
Discovery of the Week
Podcasters, content creators, and video creators are always looking for really cool background music that's royalty- and commercial-free to use. Music for Makers is a new resource. After you subscribe with your email address, they send you a free song once a week.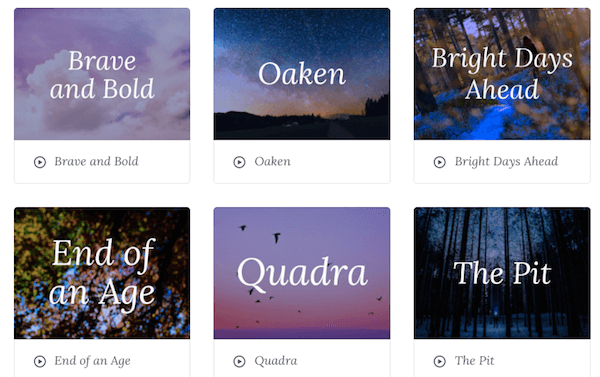 MusicforMakers.com sends music from every different genre or mood, and you can search by different instruments. And it's high quality. Music ranges from electronic to atmospheric. Plus, there are different lengths of various songs. For example, if a song is too long, there's a shorter version available.
They have pro features, too. You get 50+ songs for just under $9 a month or an annual fee of $100.
It's original music that's copyright- and royalty-free, so you can use it in personal and commercial projects.
Listen to the show to learn more and let us know how Music for Makers works for you.
Other Show Mentions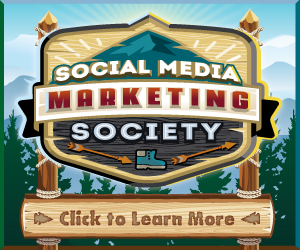 The Social Media Marketing Society is an exclusive membership community brought to you by Social Media Examiner.
Do you struggle to keep up with all of the new developments and frequent changes in social media? The Society will help you discover new ideas, avoid trial and error, implement the newest social tactics, and find what works best in social media marketing.
Need a competitive edge? Uncover the latest social media marketing tactics that deliver real results for your business on Facebook, LinkedIn, Twitter, Pinterest, Snapchat, Periscope, YouTube, Blab, and visual marketing.
Find new ways to improve your content and measure your results – all from the comfort of your home or office.
Society membership includes three original, highly tactical trainings each month, which last 60 to 90 minutes. Members also get access to exclusive private forums and monthly video hangouts, where you can connect with like-minded individuals, ask questions, and help other marketers.
"Having one central place to go to for training and support and a great community that has knowledge to share was a no-brainer for me," said Society member Lauren Ridgeway.
Now is your opportunity to join thousands of other marketers inside the Social Media Marketing Society. Enroll today – Doors close on Friday, May 27.
Click here to discover more about the Social Media Marketing Society.
Listen to the show!

Key takeaways mentioned in this episode: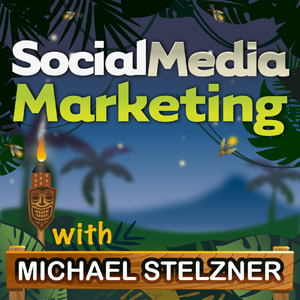 Ways to subscribe to the Social Media Marketing podcast:
What do you think? What are your thoughts on content creation? Please leave your comments below.