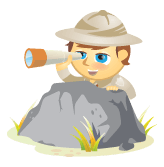 Are you wondering how to connect with the younger generation on social media?
Could your business benefit from connecting to the 80% of online teens using social media?
In this article I explore how Sharpie has successfully garnered 89% market share with the aid of social media.
The Teen Market
Instagram is now the most popular photo-sharing site among teens age 12-17. One million of them visited the site last July alone.
Add to that the 93% of social media–using teens who have a Facebook account (according to Pew Internet research), and the 16% who use Twitter (a figure that has doubled in recent years), and you've got a lot of teenage eyeballs.
But to connect with a teen target market, you must do more than simply have a presence on the sites they use. You must also pay attention to what motivates and inspires them.
Take some tips from permanent marker manufacturer Sharpie. Their successful 2012 Back to School campaign helped grow their market share to 89% of their category through a savvy understanding of how teens use social media.
Organization: Sharpie

Social Media Handles & Stats:
Highlights:
Gained 5 share points during 2012 Back to School campaign to end with an 89% share of permanent market category
Organically grew Instagram following to over 49,000 in 2012 with no ad support or integration into the Sharpie website
86% of Sharpie Facebook followers are age 13-24
#1: Make Content Visual and Engaging
"Teen behavior shifts so quickly; their biggest enemies in the social space are boredom and unoriginality," said Susan Wassel, director of social media and PR at Sharpie parent company Newell Rubbermaid.
Sharpie has an advantage as an inherently visual brand. But they still constantly look at their content with a critical eye to ensure it appeals to teens.
"Looking at our [Facebook] content from 2011, already some of it looks so boring and flat," Wassel said. "When Facebook rolled out the timeline, there was this big photo at the top and the opportunity to fill your space with all kinds of awesome pictures."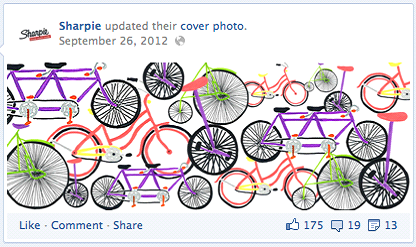 They make sure to change their Facebook cover photo frequently with striking Sharpie-drawn designs to catch their teenage fans' eyes.
🌟 Ready to Supercharge Your Social Marketing Strategy? 🌟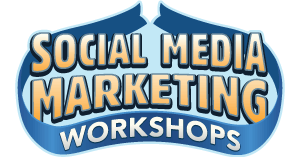 Struggling with your social marketing? You're not alone. The solution? The Social Media Marketing Workshops!

During these live 2 hour deep-dive workshops, you'll discover what's working now on Instagram, Facebook, TikTok, YouTube, and LinkedIn. Skyrocket your engagement, broaden your reach, and amplify your sales.

Become the marketing hero your company and clients need—without leaving your home!
🔥 Save $670 on an All-Access Ticket! Sale Ends Tuesday! 🔥
GET YOUR TICKETS NOW
Sharpie's newest social media channel, Instagram, showcases drawings and product shots generated in-house. Whitney Kelly, PR and social media associate manager in charge of Instagram for Sharpie, has been surprised by the number of followers.
"It's all been organic growth driven by the content and authentic presence in the space," she said. "It shows fans an inside look into who we are and that the people at Sharpie are passionate about the markers and the products too."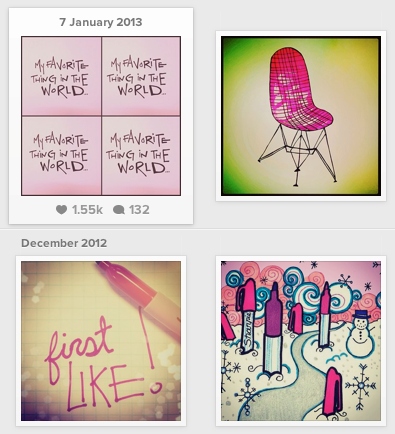 Video is also a big part of Sharpie's social media. "Video content is highly engaging for our teen target," said Ryan Rouse, global director of marketing Sharpie at Newell Rubbermaid.
The Back to School campaign culminated in a new venture for Sharpie;—a music video, which debuted as a 60-second spot at the 2012 MTV Video Music Awards (VMAs). The video featured artwork from hundreds of fans as the backdrop to the California Wives' song, "Purple."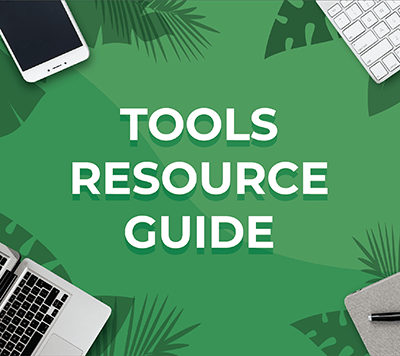 Looking for something to make your life easier?
Discover the tools we recommend to drive engagement, save you time, and boost sales across your entire marketing funnel or business.
Whether you need help planning content, organizing social posts, or developing your strategy, you'll find something for every situation.
FIND YOUR NEXT FAVORITE TOOL
Here's the 60-second Sharpie ad that aired during the 2012 MTV VMAs:
https://www.youtube.com/watch?v=UDPecKs9D3I
#2: Promote Self-Expression
"The stars of that video are our fans and their creations that they've submitted to facebook.com/sharpie and our .com site during the back-to-school period," said Rouse.
Sharpie conducted a study with both teenagers and adults several years ago to learn how they were using the product. They discovered "an overwhelming amount of creative and expressive usages coming from teens," Rouse said.
He added, "It went so far beyond what even we had expected. Teens are customizing and personalizing and using our products and other types of products to create content. At the same time that this trend of creation was in an upswing, the ability to share, comment, give feedback, push out, and pull in was rising with digital penetration rate."
The Sharpie marketing team moved toward promoting more self-expression with the product and giving users ways to share what they had created.
The YouTube channel, for example, features a Get Inspired playlist showcasing artists using Sharpies making unique creations on skateboards, coffee cups, subway maps and discarded window frames.
Said Rouse, "We want to inspire you to do something, ask you to share and if you do, we're going to put your creation up on stage in a very exciting way."
Even fans whose artwork did not end up in the official music video could create a custom music video mashup and share the results via Facebook, Twitter or a permalink.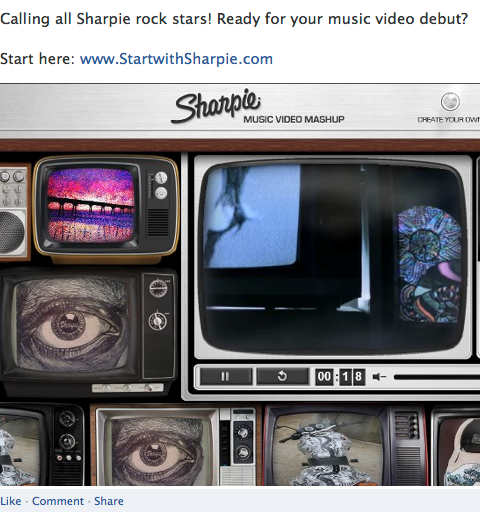 #3: Appeal to Multi-Screen and Mobile Use
Although a TV ad is traditional marketing, Sharpie integrated the spot with their social platforms. They chose the MTV VMAs to take advantage of the emerging trend of social TV among teens. "We're seeing broadcast television interaction with social networks being a growing trend," said Rouse.
Twitter is increasingly popular among teens. "That's verified by my personal experience as well, with three teens [at home]," said Wassel. "Teens are the multi-screen generation. It's not enough just to watch TV. During the VMAs they are tweeting to their celebrities, what's happening on the red carpet, etcetera."
Sharpie collaborated with BOP and Tiger Beat magazines to co-host a VMA Twitter party during the red carpet pre-show. And the ad was Shazam-enabled, taking fans to a custom landing page where they could view the full version of the video and access one of 5,000 free downloads of the song.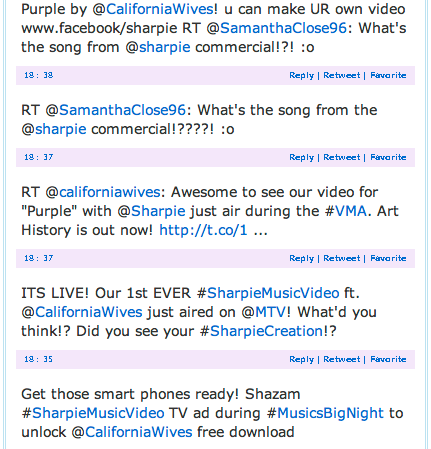 "It's no longer about winning on that one screen," said Rouse. "It's about creating an experience across multiple screens that are part of our teens' media consumption."
What Does This Mean for You?
Not every company can hire a nationally known band, shoot a music video and air the ad on MTV. But many of Sharpie's tactics can be scaled to a teen-targeted business of any size.
Instagram is a good place to start. Rouse calls it a perfect storm of self-expression, both visual and mobile. "It looks and feels like what our audience is doing every single day," he said.
And don't forget to communicate with your teen fans. Kelly even spends after-hours time searching for photos tagged with #Sharpie to comment on them, and responding to comments on Sharpie's own photos.
"I know that when a brand responds to me on social media I'm excited, so I try to give our fans that same pleasure and excitement and gratification," she said.

"It's not about us putting out branded content," said Rouse. "It's about us amplifying the passion that exists in our community."
What do you think? Does your company target teens on social media? What works and what doesn't work? How can you scale Sharpie's tactics to fit your company? Leave your questions and comments in the box below.
Get Your FREE Course: Web3 for Beginners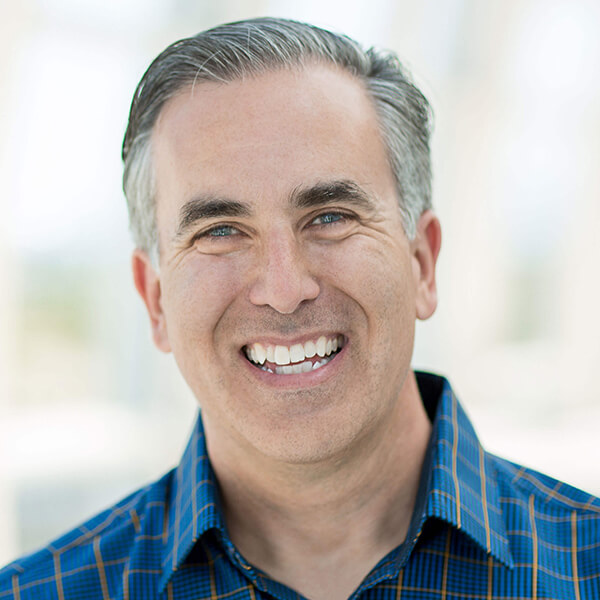 Curious about Web3, but don't know where to start or who to trust?

Introducing Web3 for Beginners, a course taught by Michael Stelzner, the founder of Social Media Examiner.

Learn the basics of Web3 and apply it to your business with this FREE comprehensive course.
CLICK HERE TO GET FREE ACCESS