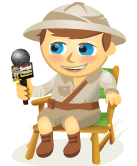 In this video I interview Chris Brogan, author of the book Trust Agents (you can also check out his blog: chrisbrogan.com). Chris shares his advice to businesses starting with social media. The first 2 steps are listening and establishing a presence.
The pace is fast and this video is full of useful information. Be sure to read the list of takeaways below.

Here are some key takeaways from this video?
Put Google Analytics to Work for Your Business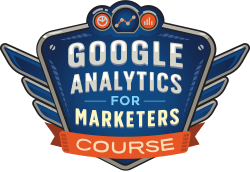 Ever thought, "there's got to be a better way" when it comes to tracking your marketing activities? Are you forced to make decisions based on limited data? With the right training, you can use Google Analytics to measure all of your marketing efforts with certainty. You'll stop the leaks in your ad spending, justify your marketing spend, gain the confidence you need to make better marketing decisions, and know what's working at every step of the customer journey. Let the world's leading analytics pro show you the way. Check out our new Google Analytics for Marketers course from your friends at Social Media Examiner.
LEARN MORE - SALE ENDS DECEMBER 1ST!
Listening is so important. The unstructured data you get from listening gives you more than surveys. Be sure to check out his tutorial: Grow Bigger Ears.
Establish your presence: Create passports to establish a presence.  Go where the people's voice is rather than drive traffic to your site.
Monitor sales marketing and content marketing that drives leads instead of monitoring ROI.
Integrate social media into your customer support, sales and marketing.
Chris' Twitter strategy:  12 to 1 ratio: promote 12 times more stuff from other people, and it pays to mix business with pleasure on Twitter
Chris is working one new books called Social Media 101 and and How Human Business Works and why this is important in today's business world
What about you? What do you think about this video interview? How does listening on social media help your business? Please share your comments below.