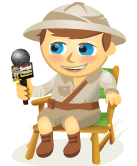 In this video I interview Chris Brogan, author of the book Trust Agents (you can also check out his blog: chrisbrogan.com). Chris shares his advice to businesses starting with social media. The first 2 steps are listening and establishing a presence.
The pace is fast and this video is full of useful information. Be sure to read the list of takeaways below.

Here are some key takeaways from this video?
Get Facebook Marketing Training - Online!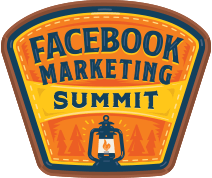 Want to improve your engagement and sales with Facebook? Then join the largest and best gathering of Facebook marketing experts as they share their proven strategies. You'll receive step-by-step live instruction focused on organic Facebook marketing, content creation, and Facebook ads. Become the Facebook marketing hero for your company and clients as you implement strategies that get proven results. This is a live online training event from your friends at Social Media Examiner.
CLICK HERE FOR DETAILS — STARTS AUGUST 10TH!
Listening is so important. The unstructured data you get from listening gives you more than surveys. Be sure to check out his tutorial: Grow Bigger Ears.
Establish your presence: Create passports to establish a presence.  Go where the people's voice is rather than drive traffic to your site.
Monitor sales marketing and content marketing that drives leads instead of monitoring ROI.
Integrate social media into your customer support, sales and marketing.
Chris' Twitter strategy:  12 to 1 ratio: promote 12 times more stuff from other people, and it pays to mix business with pleasure on Twitter
Chris is working one new books called Social Media 101 and and How Human Business Works and why this is important in today's business world
What about you? What do you think about this video interview? How does listening on social media help your business? Please share your comments below.