Learn from Respected Web3 Pros!
At the Crypto Business Conference, you'll rub shoulders with some of the world's top Web3 experts. You might even get a chance to sit down for coffee with them!
We take special time and care in recruiting our speakers to make sure that you get the best value for your investment. Each presenter is hand-selected based on their experience and integrity in the industry.
There are no panels at this conference, only high quality presenters who want to help you succeed!
Here's a list of speakers for this year's Crypto Business Conference: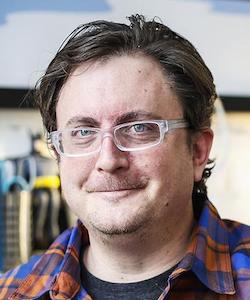 An Epic Opportunity: Past, Present, and Future of Crypto
Instructor: Josh Rosenthal; Topic: Web3 Future
Josh is a professional historian, serial entrepreneur, and crypto pioneer. He uniquely understands the connection between Renaissance era history and Web3 innovations—and why history is about to repeat itself. He's lectured at MIT and Harvard.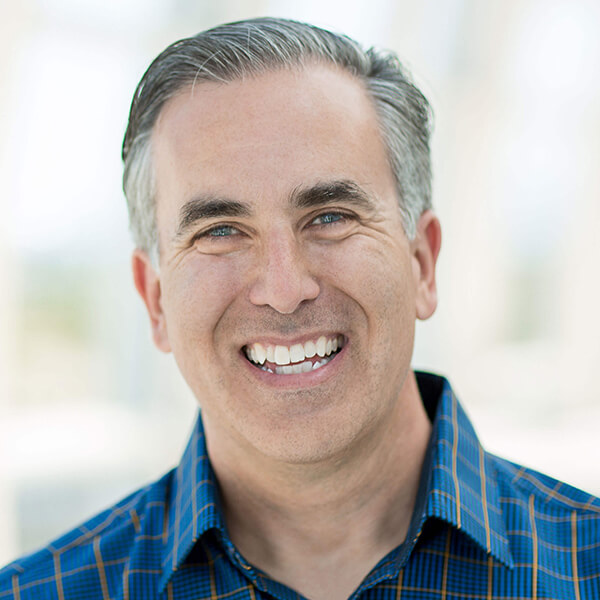 The Web3 Roadmap: An Overview of The Business Opportunities Ahead
Instructor: Michael Stelzner; Topic: Web3 Strategy
Mike is the founder of Social Media Examiner and Crypto Business podcast, a weekly show dedicated to demystifying Web3 for business. He's a self-professed data geek and co-host of a weekly Twitter Space focused on Web3.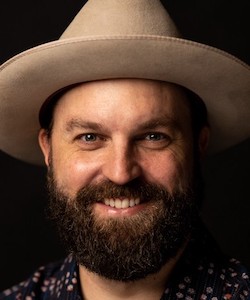 Web3 Strategy: A Marketing Framework For The Future
Instructor: Jeff Kauffman; Topic: Web3 Strategy
Jeff is the founder of Parachute, a business that helps brands build Web3 solutions. Also the founder of JUMP—one of the first marketing communities focused on Web3—he publishes a weekly newsletter focused on this space. To keep things interesting, he's also a collaborator and advisor at Seed Club—a DAO that operates as a social token incubator and accelerator.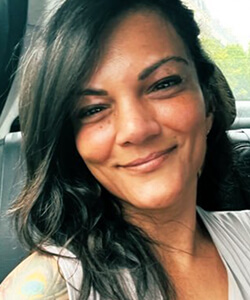 Unlocking the Power of Web3 Communities
Instructor: Anjali Young; Topic: NFTs
Anjali is a Web3 pioneer and co-founder of Collab.Land, a tool that helps project founders token gate experiences and build trusted relationships with their communities. She's also chief community officer of Abridged, a no-code tooling solution.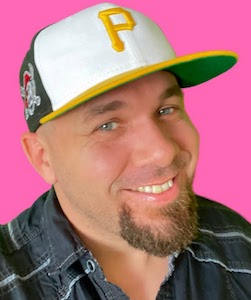 9 Success Factors for Great NFT Projects: Lessons from Minting Hundreds of NFTs
Instructor: Brian Fanzo; Topic: NFTs
Brian hosts the NFT365 podcast—the ONLY daily NFT podcast. He committed to expanding his knowledge by buying an NFT every day for 365 days. This founder of iSocialFanz and creator of the $ADHD coin has helped launch digital and influence strategies for brands such as Dell, IBM, Adobe, Applebee's, and UFC.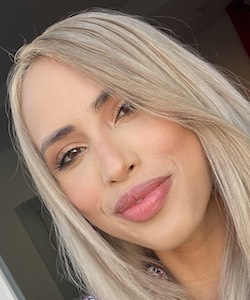 How to Build an NFT Project From Scratch
Instructor: Gianina "Gigi" Skarlett; Topic: NFTs
Gigi is a full-stack software engineer and the founder of the Crypto Tech Women NFT project, a community designed to help empower women to succeed in Web3. Her collection minted in February of 2022 sold out within 24 hours.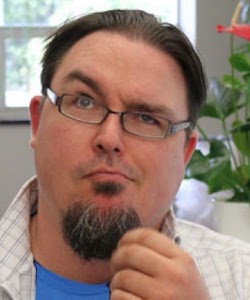 The Future of NFTs: Use Cases for Today and Tomorrow
Instructor: Travis Wright; Topic: NFTs
Travis is blockchain marketing advisor and NFT pioneer. He co-hosts the Bad Crypto Podcast and the Nifty Show, and is founder of the Sol Shamans NFT project. A crypto futurist and strategist, he's excited to share his take on the best approaches to Web3.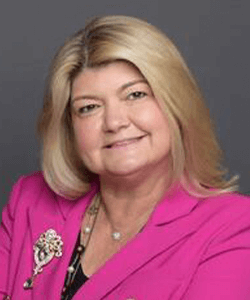 Digital Identity in the New World of Web3
Instructor: Sandy Carter; Topic: Web3 Strategy
Sandy is a futurist and author of Extreme Innovation. She's the former VP at Amazon and senior vice president at Unstoppable Domains. She's recognized as one of CNN's "Top Most Powerful Women in Tech." Sandy sees crypto, NFTs, and Web3 as the future of marketing.
NFTs and DAOs: How and Why They Work Better Together
Instructor: Snax; Topic: Decentralized Autonomous Organizations (DAOs)
Snax is the founder of PizzaDAO, a decentralized autonomous organization designed to assist independent pizzerias bring about economies of scale. More than 500 local pizzerias across 100 countries are part of PizzaDAO. Snax is brilliant at educating people on what they need to know to start a DAO and the tools necessary to successfully operate one.
Why You Should Use NFTs to Build a Community of Die-Hard Fans
Instructor: Ani Alexander; Topic: NFTs
Ani is a blockchain marketer, host of the NFT Rebels podcast, and an NFT artist. An inherent creative with a love of technology, she's a gifted storyteller with a talent for making the complex simple.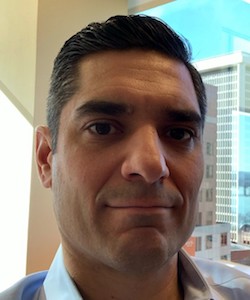 How to Embrace Community Ambition to Achieve NFT Project Objectives
Instructor: Anthony Mongiello; Topic: NFTs
Co-founder and CEO of the popular Bulls and Apes NFT Project, Anthony is reshaping the NFT industry. Bulls and Apes was the first project to mitigate risk with a six month money back guarantee coded in each NFT. Bulls and Apes NFT holders partake in tokenomics that earn them NFTs over time.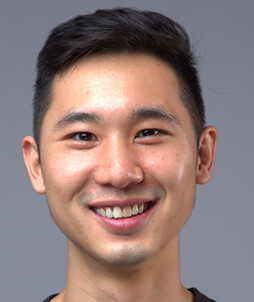 Case Studies in NFT Growth: Lessons From Successful Projects 
Instructor: Thomas Pan; Topic: NFTs
Thomas Pan is a former growth marketing professional turned prolific Web3 journalist. He's a Web3 project advisor and founder of Web3 with TPan, a daily newsletter covering the business of NFTs and beyond. He's also the founder of WriteWeb3, a collective of Web3-focused writers.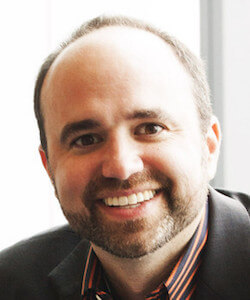 Forget NFTs: Tokenizing Your Community with Social Tokens
Instructor: Joe Pulizzi; Topic: Social Tokens
Joe is the author of Content Inc. and founder of The Tilt, a media company focused on helping content creators become content entrepreneurs. His $TILT coin is one of the largest creator coins available. He's also the host of the Content Inc. podcast and co-host of This Old Marketing podcast.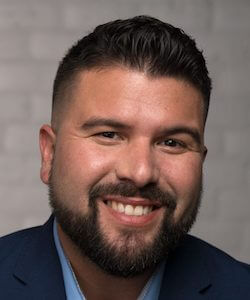 Unlocking NFTs and The Metaverse for Business
Instructor: Carlos Gil; Topic: NFTs
Carlos Gil is an NFT advisor, marketer, and entrepreneur. He's the author of The End of Marketing and founder of the Hype Santas NFT project. As co-founder of the Hype Section brick and mortar and Web3 sneaker shops, he knows how to marry the two worlds to create new revenue streams.
Register Now!
Ticket Options:
All-Access
(Most Popular)

General Access

On-Demand

Access Keynotes

YES

Access ALL Sessions

YES

Access VIP Networking Parties

YES

Access VIP Networking Lounge

YES

Recordings of ALL Keynotes and Sessions

YES

Networking Plaza

YES

Retail Price

$1,997

$1,497

$797

Not Available
Not Available
Not Available

The Crypto Business Conference takes place in beautiful San Diego, California from October 9th to October 11th, 2022 at the San Diego Convention Center.
Invest in your business with an All-Access ticket
✓ $500 savings from our regular price!
✓ $749 per day of the event
✓ $4.10 a day for one year
Need to convince the Boss? We've got you covered! Click here for an email template.
Refunds: Please be aware of the following cancellation policy: If you cancel before July 31, 2022, you will receive a full refund. If you cancel between August 1, 2022, and August 31, 2022, you will be refunded 50% of your registration fee. If you cancel after August 31, 2022, you are not eligible for a refund. To request a refund, email [email protected] Only requests made by the original purchaser/registrant will be honored.