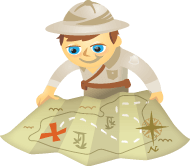 Do you want to bring podcasting into your marketing mix?
Are you stuck because of concerns about time commitment, lack of knowledge or production challenges?
There are many ways to approach business podcasting without interupting your schedule, budget and skills.
In this article you'll discover how three businesses started a podcast and what they uniquely did differently.
Use their examples for inspiration to set up your podcast to fit your particular needs, time and budget, and reap the benefits of creating a personal connection with your audience through audio.
Create a Podcast From Anywhere With Limited Equipment
Natalie Sisson, The Suitcase Entrepreneur, provides a great example of how to podcast from anywhere with limited equipment.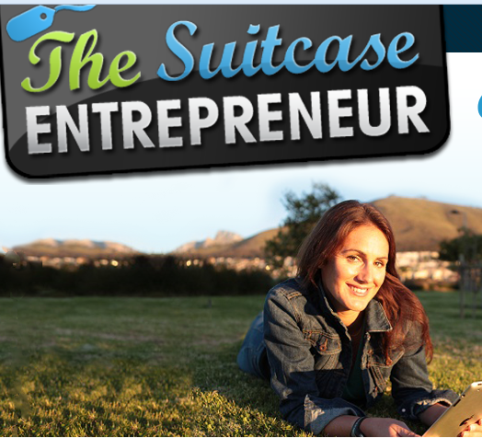 As her business name suggests, Natalie's passion is helping people create freedom in business and adventure in life. She also has a successful podcast by the same name where she interviews other successful suitcase entrepreneurs who share their secrets about how they've found success running their business from anywhere.
Natalie has been doing the podcast for about 14 months now, and in the past 6 months alone she has seen an amazing spike (100%) in her download numbers, and sometimes even 200% more downloads each month.
Not only has her podcast built her reputation as a thought leader in her industry, it has also allowed her to connect on a deeper level with her audience and spread her brand message all at the same time.
What's great about Natalie's strategy is that it doesn't take up all of her time. It allows her to still concentrate on the core of her business.
Natalie's techniques and her approach to production show that you don't have to have an expensive OR an extensive setup in a studio to record and publish a podcast.
All you need to do is focus on what you want to share with your audience, and then have a more technical person put your audio together for you. It's a very easy way to get started podcasting with little investment and time commitment.
Create a High-Quality Podcast for More Business
The The Kickass Life with David Wood podcast and producer Michael O'Neal show how you can create a quality show and build a large audience.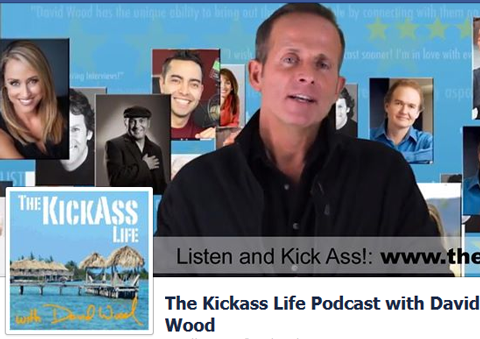 David records both inside and outside of his studio, with frequent episodes with varying content.
Michael O'Neal partnered with David Wood on The Kickass Life podcast to create a double team of greatness. After 15 months of production, Michael and David have their routine down pat.
After starting a podcast to gain a broader audience (which worked by the way), David and Michael have seen fantastic growth all over the world. The Kickass Life is downloaded in 171 countries!
While David and Michael have recorded shows in about 15 different countries with the help of a Zoom H4N Digital Recorder (or iPhone with Bossjock), they aren't quite as location-independent as Natalie is.
The Kickass Life's headquarters is in David's hometown in Canada. They have a fully equipped studio setup, which is where most of the magic happens.
David and Michael take it a step further than Natalie. They do a moderate amount of travel in order to record episodes, and also spend a good amount of time recording from the comforts of a fully equipped studio.
This option requires more commitment and investment, but it can also deliver more value to your business. And you can also find the right partnership to make it easier to fit your needs.
Create a Full Podcast Production Team
Jonathan Fields, Good Life Project™ podcast is a great example of podcasting without cutting corners.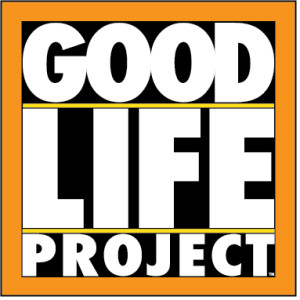 Here's a guy who doesn't mess around. Jonathan started his podcast a mere 3 months ago, but he's been in the business of delivering content for much longer. His team actually started with a broadcast-quality weekly web series, which is all video-based content.
Today, Jonathan's podcast is the audio version of those videos, which he's kicked into an accelerated 3 podcasts per week schedule to try to catch up to the live web shows. He has simultaneously begun recording audio-only interviews that will be exclusive to the podcast, which will air 2-3 times per week.
On a quest to explore how to live a good life, Jonathan continues with the interview format. He has very much enjoyed everything he is learning from his podcasting experience, including the relationships he's developed with some of his guests.
Thanks to podcasting, Jonathan's brand and his reputation have been presented to a whole new audience, which has helped build a sizeable following.
As you can see, Jonathan is taking podcasting to a whole new level, incorporating his video web series, in addition to his soon-to-come audio-only interviews, to the podcast that he plans to take to a totally different level in 2014.
With a similar type of podcasting strategy, you'll obviously want to look closely at the different levels of skills, commitment and investment required.
The Path to Podcasting
While these 3 big hitters all sound like they've had it together since the beginning, that certainly didn't come without setbacks and a whole lot of practice.
What did these guys do when they got stuck or when they were feeling like what they were doing might not work?
Here's their best advice for anyone thinking about hosting their own podcast: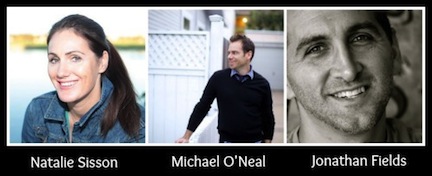 Natalie Sisson:
You have to be yourself. As Oscar Wilde points out, "Everyone else is taken." And really believe in your unique special gift.

Continue to home in on what that is—are you funny, sarcastic, on point, thoughtful, energetic, whip-smart, silly—what is it that you offer that sets you apart?

Then, amp that up and use it to your benefit as your key point of difference.

Focus on the listeners and what they want and deliver more and more of it.
Michael O'Neal:
Don't worry about being awful at the beginning. Everybody is. Every master was once a disaster.

The most important part of podcasting is to actually DO it.

Get a nice logo and website, get a few shows in the can, and LAUNCH.
Jonathan Fields:
It takes time to develop your lens and your voice. And the only way to do that is to dive in.

You'll cringe at your earlier work, but that's okay, because it's a necessary step along the way to putting into the world that thing that's in your head and doing it on the level your capable of.

There is no shortcut, just do the work and start today.
In addition to these tips, remember to connect with others who are in the same situation as you are, or who have been in that situation already and who can help you when you're feeling stuck.
Check out different mastermind communities and groups within Facebook, LinkedIn and Google+. Be sure to connect with like-minded individuals who have the skills and knowledge to help you succeed.
Over to You
Whether you're like Natalie Sisson of The Suitcase Entrepreneur, an on-the-go businesswoman who doesn't necessarily have a ton of time to spend in a studio; or Michael O'Neal, producer of The Kickass Life with David Wood, who are double-teaming their podcast in order to divide and conquer; or Jonathan Fields of Good Life Project™, a podcast aficionado who will only produce a show with top-notch audio quality and prime editing—there's a strategy that will work for you, the time you have and your business.
Setting up your podcast doesn't have to be daunting. Look for the right setup for your business and your strengths.
Use podcasting to reach a broad worldwide audience, create an intimate connection with your listeners, establish authority and credibility in your niche and grow your business and brand.
What do you think? Which one of these strategies sounds like it would work best for you and what you want to do? Please leave your questions and comments in the box below.