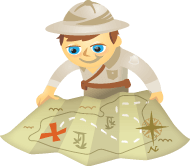 Is your business or company struggling to find new customers?
Do you know how to build your business network on social media?
Before you can sell, you have to create a trusted relationship with your future customer.
In this article, you'll discover four ways to use social media to find and establish relationships with new prospects and leads for your business.
#1: Join a Conversation on Twitter
Tweet chats are great for person-to-person networking on Twitter and they can act as one of the single best lead generation tools in social media.
You can consult a number of lists to quickly locate chats that are relevant to you. These lists include hashtags and other key information like date, time and the name of the host or owner of the chat.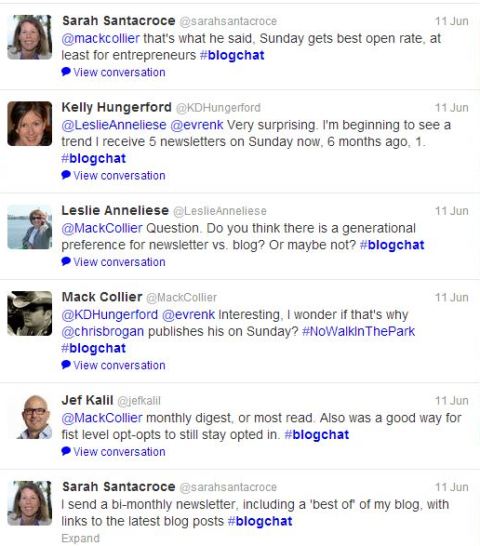 The best thing about tweet chats is that while almost everyone starts out a stranger, over time the participants begin to know one another and develop relationships that extend beyond the regularly scheduled chat.
During the chat, you'll find people who ask questions you can answer. Your replies will be limited to 140 characters, so they'll need to be as concise as possible. Use the opportunity to let participants know you're open to accepting a follow and a direct message from them and carrying the conversation further by phone or on another platform.
#2: Participate in LinkedIn Groups
LinkedIn groups hold a lot of opportunity for networking with people who fit your prospect profile.
There's an easy way to find the groups you are interested in. Hover on Interests in the header navigation and click on Groups. From here, click on More>> in the Groups You May Like box.
From here, use keywords specific to your industry to search for and find groups relevant to your business. You can filter your search results by Relationship, Categories and Languages.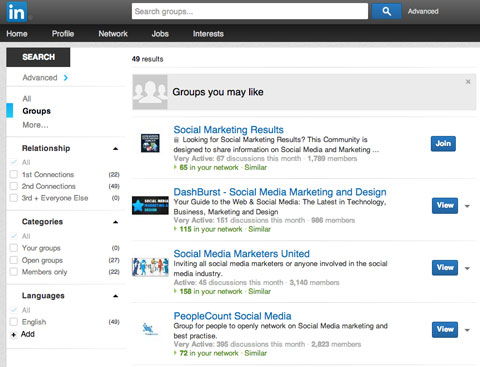 Next, check out each of those groups and join one or two that are made up of people who could be interested in what you offer.
This isn't a place to sell. Be nice, be helpful and focus on providing service to the other members. Answer questions, give advice and share your knowledge.
Pay attention to who likes your posts and comments. Similar to Facebook, you can click on the Like button to see a list of people who have liked your comment.
Get Your FREE Course: Web3 for Beginners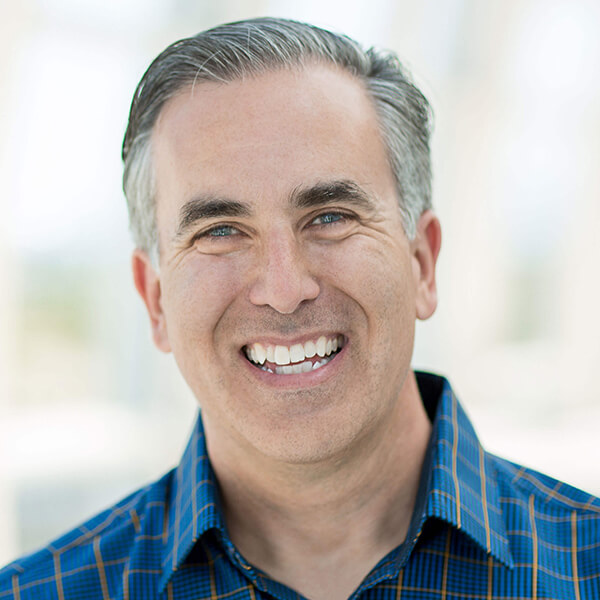 Curious about Web3, but don't know where to start or who to trust?

Introducing Web3 for Beginners, a course taught by Michael Stelzner, the founder of Social Media Examiner.

Learn the basics of Web3 and apply it to your business with this FREE comprehensive course.
CLICK HERE TO GET FREE ACCESS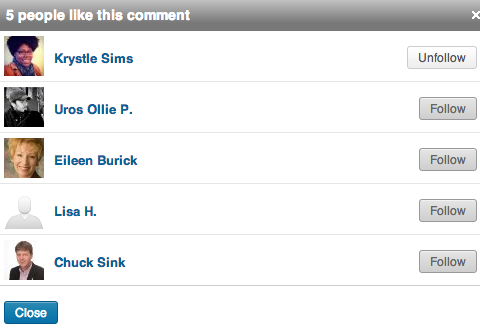 Visit the profiles of those folks and see if any of them fit your prospect profile. Follow them on LinkedIn to get to know them better and when the opportunity arises, ask them to connect with you.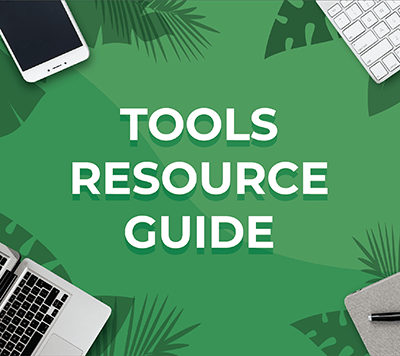 Looking for something to make your life easier?
Discover the tools we recommend to drive engagement, save you time, and boost sales across your entire marketing funnel or business.
Whether you need help planning content, organizing social posts, or developing your strategy, you'll find something for every situation.
FIND YOUR NEXT FAVORITE TOOL
Use tags to sort your new contacts into one of two groups—prospects and strategic partners who can refer prospects. The tags will make it easier for you to keep track of the relationships as they evolve.
If there's not an existing group that fits your needs, create one to network with your current prospects and attract new ones.
#3: Share Insights From an Event
When you attend trade shows or conferences, share the highlights and notes with people who can't attend and you'll attract people interested in the same niche.
On Twitter, share your notes in real time with your followers. Use the official event hashtag in your tweets so they are included in the larger conversation, and they'll be visible to people who don't follow you. Make sure you pay attention to new follows during this time, as they could well be new prospects for you.
You can accomplish the same goal with your company's website. A tool such as Storify will help you consolidate your notes into a blog post with a rundown of all of the most important points made during the conference.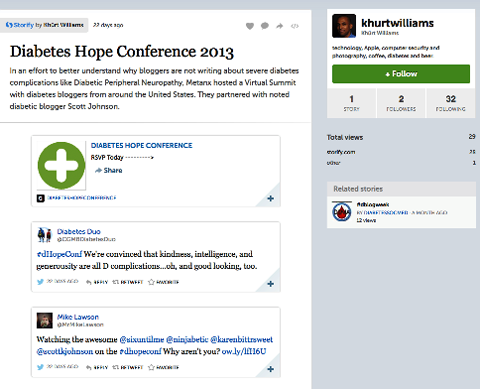 Pay attention to the folks who follow along, comment or retweet your information. This is a simple way to surface invisible prospects that you might otherwise miss. Connect with each person on the platform or network that makes the most sense, and when the time is right, reach out and offer your help.
#4: Interview the People You Want to Work With
Use social media video tools for more strategic networking.
Here's how it works. First you create a list of people with whom you most want to work. Arrange to do a quick interview with each one.
Interview your subjects at industry conferences, launch events, maybe even in an airport during a layover. If you can't be there in person, arrange to do the interview on a Google+ Hangout, then publish the video to YouTube.
Don't introduce your own product or service into the equation; rather let your interviewee shine. Ask a question that encourages your subject to showcase his or her own expertise, then turn those interviews into helpful content and share them on your social networks.
Emma, an email marketing service, spent a year gathering interviews from social media influencers and used the content to initiate prospect conversations with numerous social media users.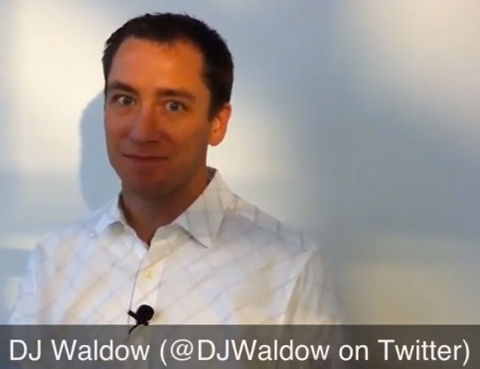 As conversations continued between Emma and a few of the interviewees, some of them became Emma's customers. Other interview subjects invited Emma to sponsor or have representatives speak at high-profile social media conferences, during which the company was able to increase awareness of its platform.
Interviews help you to build your business network.
Over to You
These four techniques can help you form relationships with people who are interested in what you offer.
As people learn to trust you and your knowledge, your relationships with these people will strengthen. And these people will be more open to buying from you than from someone they have no history with.
What do you think? Have you used any of these tips to meet prospects? What other tips can you share? Leave your questions and comments in the box below.
Get Your FREE Course: Web3 for Beginners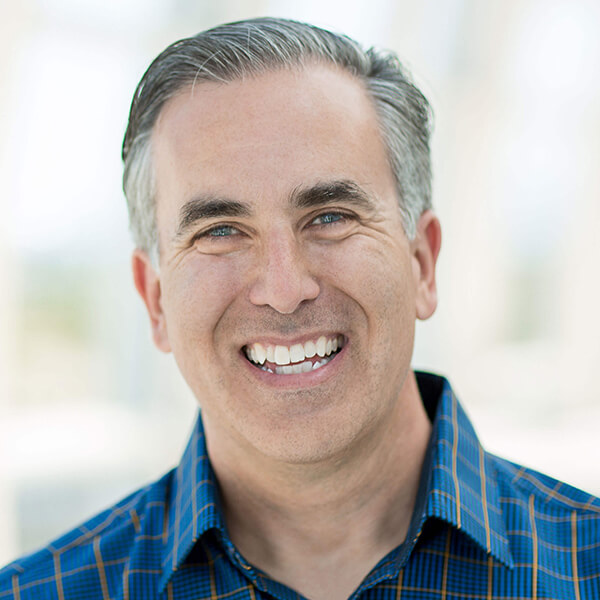 Curious about Web3, but don't know where to start or who to trust?

Introducing Web3 for Beginners, a course taught by Michael Stelzner, the founder of Social Media Examiner.

Learn the basics of Web3 and apply it to your business with this FREE comprehensive course.
CLICK HERE TO GET FREE ACCESS