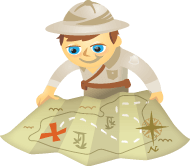 Do you blog for your business?
Are you looking for exciting tips to streamline your blogging experience?
If so, keep reading.
We spoke with 21 top experts to find the hottest business blogging tips you need to know today.
Here they are…
#1: Treat Each of Your Articles as a Product

Here is a tip that completely changed my blogging game recently. A friend sent me an email, stating that the quality of the posts on our Buffer blog was declining—and yes, she was right!
Since then, the whole team sat down and rethought our blogging strategy from scratch. What we came up with is something very simple, yet extremely powerful: Treat each of your articles as a product.
Since we started to do this, our traffic and our comments are going through the roof, and our overall feeling of happiness is too. Here are some of the points we derived from this:
A product is only useful if you know others want it. Validate an idea for a blog post in the same way. For example, before posting an article, we tweeted a question about whether anyone was interested in learning more about multitasking. The outcome? They sure were, and the post was a big hit.
A product is something that people would potentially pay for. Would they also pay for your articles? Simply starting to think, "Would anyone pay for reading this?", immediately changed the quality. We started to add research on topics instead of just opinions, many more examples and in-depth coverage. That's the only way we could provide value that someone might pay for (even though we don't charge for it).
A product needs continual iteration. So does a blog post. Hit Publish, even if you have grammar mistakes, formatting errors and so forth. You can correct these things along the way. We had also neglected to reply to comments, which triggered less overall engagement such as tweets and shares. The simple solution—don't!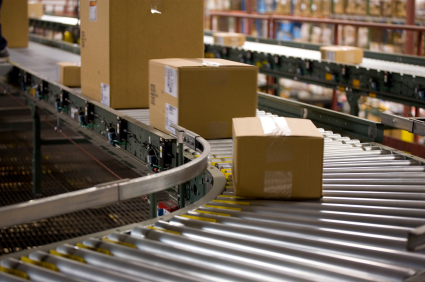 Leo Widrich, co-founder of BufferApp.com.
#2: Crowdsource Unconventionally

Your audience isn't just interested in one topic, so push the boundaries of what you write about and tie it back to what matters most. The best bloggers in the world take cues from everyday life and turn them into inspiration for blog ideas.
It's not enough anymore to just have an RSS feed of other industry blogs as your arsenal of fresh content ideas. Increased competition and decreased attention spans make it vital to differentiate yourself with new approaches to overdone ideas.
My favorite sources for content ideas come from places I would least expect. For example, want a lesson in writing headlines? Go to the magazine rack at the supermarket and take a look at the covers of Cosmo or Men's Health. These folks are pros at grabbing attention and are experts in writing compelling headlines that pull the reader in.
Combining that approach with ideas culled from online industry aggregators such as LinkedIn Today and offline magazines such as The Week can be a powerful way to develop fresh blog ideas.
The Conference You've Been Waiting For
As a small business marketer, you can probably only pick one or two events to attend each year. Get an unbeatable conference experience and expert training at Social Media Marketing World in sunny San Diego, California—from your friends at Social Media Examiner.
🔥 As a valued reader, you can save $650 on an All-Access ticket if you act now! Sale Ends Tuesday! 🔥
CLICK HERE TO LEARN MORE
Use a note-taking app such as Evernote to keep track of these ideas the moment they strike.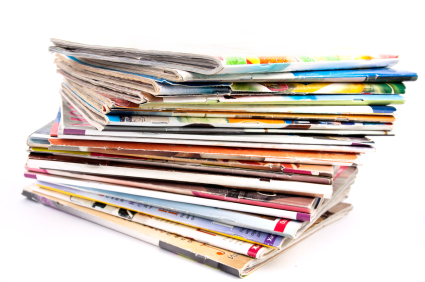 Jason Miller, social media manager at Marketo.
#3: Produce Your Own Media Content

Producing your own media content is by far the best blogging tip I could give.
When you use your own images and video in your blog, the payoff is enhanced SEO because others might link to your original article and you could get more exposure if your images are linked to and embedded elsewhere.  You also receive enhanced SEO if your image is more relevant than a typical stock image.
You always want to incorporate your own data and graphs specific to the topic, versus a stock photo inserted just for the purpose of having a photo. You can also use watermarks with your business name or URL on your images. If they do get embedded or the names changed, your brand will still be there.
The easiest way to optimize your media and increase your blog's SEO is to integrate keywords into captions, descriptions and save images under keyword-rich names.
For example, instead of saving an image under screenshot42.jpg, change the name to customfbapp.jpg. Doing this will help your content rank better when people are searching through image directories, which in turn can provide more visibility to your blog.
Jim Belosic, CEO and co-founder of ShortStack.
#4: Publish Only Your BEST Content
My hottest business blogging tip is that your content should be the kind you could sell to your clients for $2,000! In other words, don't be afraid of giving away the know-how you would otherwise sell for a living.
That advice comes from experience. A long time ago, I was a lawyer and I started blogging content that my colleagues would sell for a fee. They looked at me like I was nuts.
Three years later, they were still fighting hard to get a couple of new clients, whereas I was getting many more incoming calls than I could handle, thanks to my blog!
They thought giving away content and advice you would otherwise sell was taking away your business. But in reality, people don't "steal" your content, they just use it to make sure you're the expert they're looking for!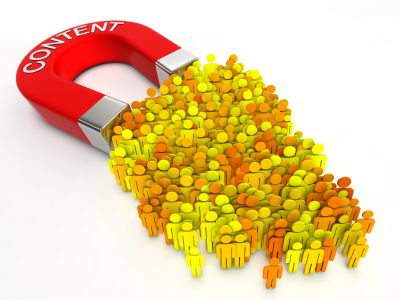 Emeric Ernoult, founder of AgoraPulse.
#5: Give Your Whole Story

The essence of social media means that our content will never just reside in a single location.  We may have videos on YouTube, dialogue and interaction on Facebook, our favorites on Pinterest and articles on websites like this one.
The totality of your content tells a "whole" story that you should, at the very least, consider presenting on your blog.  Not everything at your site has to be a "complete" post.  In some cases, automation can make this content timeline approach possible.  In other cases, it will require a bit of a specific production process.
Either way, your audience is at your blog to learn more about you.  Make sure you give them the whole story.
Paul Colligan, expert in content creation and podcasting.
#6: Target Your Market With Useful Content

Stop pimping your business with every blog post.  Instead, focus on equipping your target market with useful content.  That's how you build a relevant following—and it's key to creating a community of new customers.
Invite employees to interact with you in your blog comments. Encourage employees to read your blog posts and to interact with you there. It's a great way to increase your blog engagement and also helps empower employees to share ideas that they might not have otherwise.
Survey your customers to find out what blog content they will find useful. Stop thinking you know what to blog about and ask your readers/customers to tell you. You'll not only gain valuable insight into what your target market finds useful, but also promote your blog in the process.
Michael Delgado, author of circled.us and the social media community manager at Experian.
#7: Do Interviews/Webinars
A great blogging tip that I have found very useful is to interview someone awesome who can provide a ton of value and who will then share the article with his or her community.
Two things happen: 1. The person you interview is excited to share, as long as he or she is depicted in a good light to the community. 2. You get super-solid content for your existing readers and subscribers.
Another tip is webinars.  I suppose it depends on what your intention is for your blog.  But you should always be looking to increase your subscriber base, so what I have been doing recently is offering webinars/webinar signup boxes on my blog to filter traffic to super high-quality content for nurturing purposes!  They choose the time and date of the webinar and it filters them through.
Casey Zeman, creator of YouTube Revealed and Easy Webinar Plugin.
#8: Invite Guest Bloggers
If you find yourself pressed for time and content, consider seeking out a guest blogger.  Don't be afraid to invite other industry professionals, people on your staff and in your company who have a penchant for writing and good grammatical command to help you build the content for your blog.
Sharing the content of guest bloggers helps you out, offers your audience a fresh perspective, possibly provides you with future guest blogging opportunities and may bring new eyes to your blog if the guest blogger has a following of his or her own.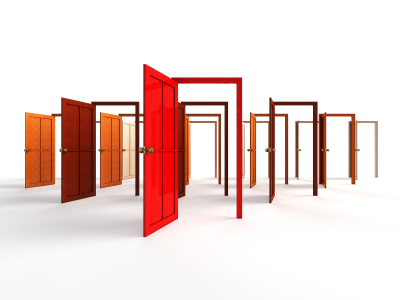 Stephanie Gehman, marketing manager at Harrisburg International Airport.
#9: Guest Post Often

When it comes to blogging, the best tip I always share is to guest blog often. Guest blogging, no matter the industry, has tremendous benefits in terms of SEO, branding and most of all, giving you a voice within your industry.
Take a hard look at your field of work and make a list of the top 20 publications that cover this vertical online. These are the websites you should eventually write for to drive traffic and notoriety to your blog.
If you're new to blogging, write a few articles on your industry for your own blog. Over time, you'll have a portfolio of pieces to work from that you can pitch to a website on your list as proof of your understanding of this particular professional space.
After this guest post or posts, you'll be able to share them as further proof of your expertise when pitching other websites on your list. From here, continue to garner a varied portfolio of guest blogs in your industry and allow guest posts on your own blog as well.
If done right, guest blogging can have many positive short- and long-term benefits to your company's continued online success.
Brian Honigman, digital marketing manager at Marc Ecko Enterprises.
#10: Use Information Architecture

Take a step back from content and think about information architecture. Use clear navigation, visible headers, categories and tags to organize your content.
Consider what your audience would expect from your blog and make it easy for visitors to find what they're looking for. I think Mint does a great job on their blog.
Attention Agency Owners, Brand Marketers, and Consultants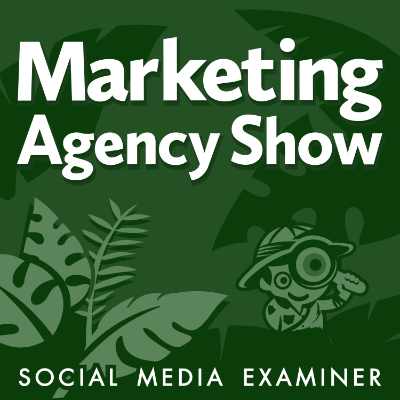 Introducing the Marketing Agency Show–our newest podcast designed to explore the struggles of agency marketers.

Join show host and agency owner, Brooke Sellas, as she interviews agency marketers and digs deep into their biggest challenges. Explore topics like navigating rough economic times, leveraging AI, service diversification, client acquisition, and much more.

Just pull up your favorite podcast app, search for Marketing Agency Show and start listening. Or click the button below for more information.
CLICK HERE FOR THE DETAILS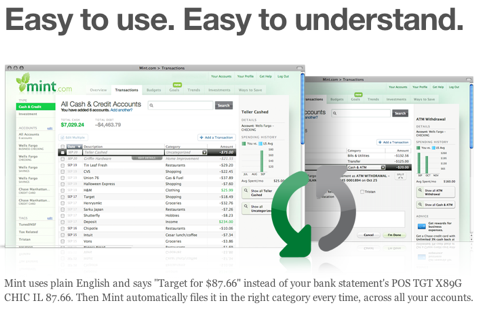 Ben Pickering, CEO of Strutta.
#11: Focus on People First

Too many people prioritize the technical aspects of blogging, when I think it's the PEOPLE side that makes the most profound difference.
The most successful bloggers listen to their audience, they get to understand their drives and needs, they answer their questions and solve their problems. It's people who read, share, link and comment.
If there was one thing I think bloggers should look to improve in order to be more successful, it's people skills.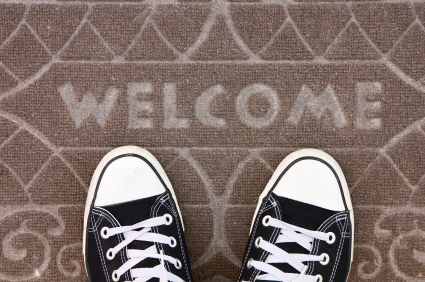 Chris Garrett, founder of Authority Blogger, VP of Educational Content at Copyblogger Media.
#12: Skip the Promotion on Business Blogs

Understand prospects, customers and the public are on your blog to get answers to their questions and accomplish their goals, not yours. Therefore, you must publish content they find useful and interesting that helps them solve their problems.
A great example of how to accomplish this is ePromos, a B2B company selling promotional items. Its blog is called Everyone Loves Free Stuff, an Ad Age Top 150 blog. ePromos promotes its products by showing marketers how to promote their business.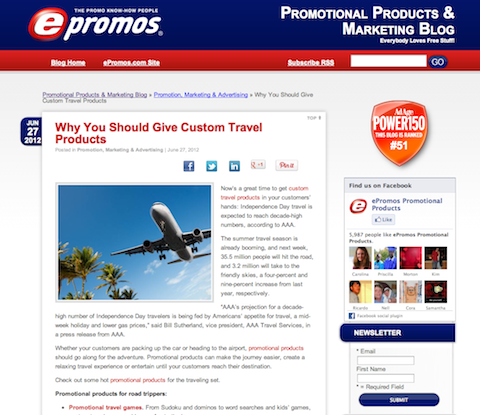 Heidi Cohen, president of Riverside Marketing and Strategies.
#13: Stop Talking Only About Yourself

I am noticing this on almost every business blog I visit: everyone writes only about their product, service, features, news or product releases.
Instead, I would encourage you to start writing articles that are not directly related to your product, that provide real value for your readers and help them take action.
This will help you be seen as an expert in your industry and it's a really simple way to attract traffic through social media and SEO. If your content is valuable, your readers will share it and Google will rank it at the top of their search results.
If you can't spend a lot of time writing, try to attract guest bloggers who will also promote the articles they write.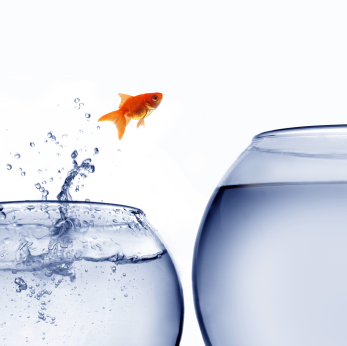 Eugen Oprea, blogs about web analytics, SEO and WordPress.
#14: Answer Consumer Questions

I think most companies that are serious about blogging are finally realizing that it's called a "blog," not a "brag."
This deeper understanding of the need to educate and inform vs. strictly "sell" has led to more and more companies adopting a common-sense content strategy with their blog, beginning with answering the most common questions they get from customers and consumers every day.
If companies will simply turn themselves into great listeners, and truly hear the questions they're getting from their customer base, their blogging ideas will never cease and there is also a great chance their overall blog traffic and loyalty will explode.
The bottom line is this: If a consumer is asking the question, your company needs to be answering it.
Many businesses and organizations are finally starting to see the light on this simple yet incredibly important blogging strategy.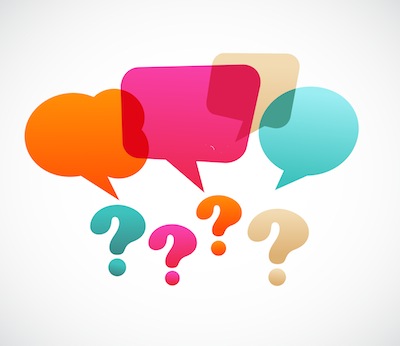 Marcus Sheridan, thought leader, social media speaker.
#15: Brand Journalism

Brand journalism will be the biggest thing in blogging over the next few years.  The basic idea is simple: A percentage of your blog content should be created with an eye toward being reusable and repurposed across multiple media platforms.
In other words, don't create a campaign—content created based primarily on your products or services—on your blog.  Nobody goes for that any more.
The future belongs to businesses that become media, which means covering your industry like a reporter covers a beat. Listen to what people are saying about your industry (and business) and create interesting content around those subjects.
You'll be surprised how much traffic you get when you start treating your subject like a reporter.
Tim Gray, social media strategist with Blue Mountain Media.
#16: Be Yourself

There is so much canned content out there and it's only getting worse. If you want to have any chance of standing out from the crowd, you need to create your own content!
Work to develop a blogging style that is unique to you. What's your angle? What's your view? How can you differentiate yourself from others who are blogging in your niche?
Do your best to weave personal stories, experiences, opinions and lessons learned into your blog posts. This can be incredibly effective for connecting with your readers and growing your following. Also, showcase your personality, passions and interests!
We connect with others and build relationships around our passions and interests. Your personality is something that no one else can duplicate!
Closely evaluate your blog today. Can people get to know you as a human being as soon as they land on your site? Humanize your blog to the point where visitors can truly feel connected to you.
Above all else, if you are true to yourself in the content you create, you will have a much greater opportunity to build a loyal audience!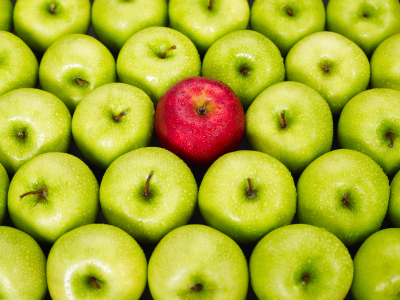 Stephanie Sammons, founder and CEO of Wired Advisor.
#17: Show Your Personality

Let your personality come out in your posts. Don't be afraid to give an opinion or let your true colors show.
This is something I sometimes struggle with because in much journalistic writing, you're not supposed to inject your personality into the story. But people want to know the person behind the business these days, and as long as you can still keep it professional, it helps to write in a way that lets people know there's a living, breathing human being behind the blog.
Louise Julig, Social Media Examiner's case study writer, freelance writer.
#18: Deal With Negativity in a Positive Way

I don't think you can overstate the importance of dealing with negativity in an open and authentic way. Rather than deleting the negative comments, view them as an opportunity to win over a customer, offer help or guidance or even recognize if something went wrong.
Life isn't 100% positive, and neither is business. Even the most universally loved businesses have naysayers. Allow the business to have a personality and let it shine through when dealing with negativity and adversity. Don't be afraid to apologize or offer help.
Sara Hawkins, founder Saving For Someday, lawyer, blogger.
#19: Own Your Own Domain Name

While this may seem basic, owning your own domain name for your blog is a critical step many businesses still aren't taking.
Perhaps because they are just testing the waters when they started or they didn't realize the importance of this step, they have a domaine like mybusiness.blogger.com or mybusiness.wordpress.com. You need to own your own domain!
Whether you run it at blog.mywebsite.com or mywebsite.com/blog, or even if you have to buy another domain name for your blog, you don't want to rely on someone else's platform.
When you're working on someone else's domain, you're working for someone else. What if they go out of business? What if you decide to change platforms? Unless you have been posting content on a domain you control, you'll lose all of the trust and inbound links you've built up over the years.
Rich Brooks, president of Flyte New Media.
#20: Immediately Claim Authorship of Your Articles

The best business blogging tip I have is to immediately claim authorship of your articles through the official "rel=author" process recommended by Google. By linking your published articles to your Google+ profile and vice-versa, your Google+ profile picture will begin to appear next to your articles in Google's search results.
While Google officially says this may not affect your position in search engine results, it says its own statistics confirm that search results containing Google+ profile pictures receive higher click-through rates than those without.
I have personally seen my articles receive much higher ranking in search engine results (and more traffic coming to my blog) after making this small change to the markup of my articles.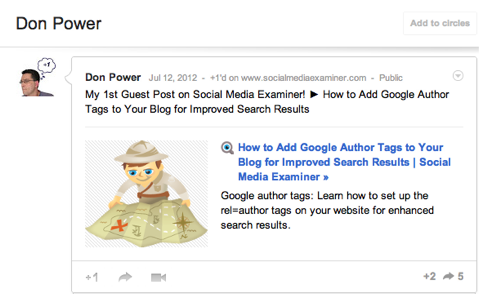 Don Power, managing editor of Sprout Social Insights.
#21: Stop Calling Your Blog a Blog

You're not a blogger, you're a publisher.
When I started Social Media Examiner back in October 2009, I made the decision not to call our site a blog. Instead, I opted for the phrase online magazine.
Why? Because every business owner and marketer in the world knows what a magazine is.  That word brings to mind rich, thoughtful articles that are designed to educate and inform. There's no question that a magazine is a publication.
When you start thinking of your blog as a publication, then you can start calling yourself a publisher.  When you're a publisher, your business and editorial decisions become more clear.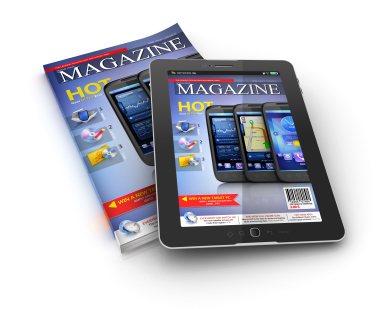 Michael Stelzner, founder and CEO of Social Media Examiner.
What do you think? Are there any blogging tips you would like to share? Leave your questions and comments in the box below.
3 Days of World-Class Training—Zero Travel!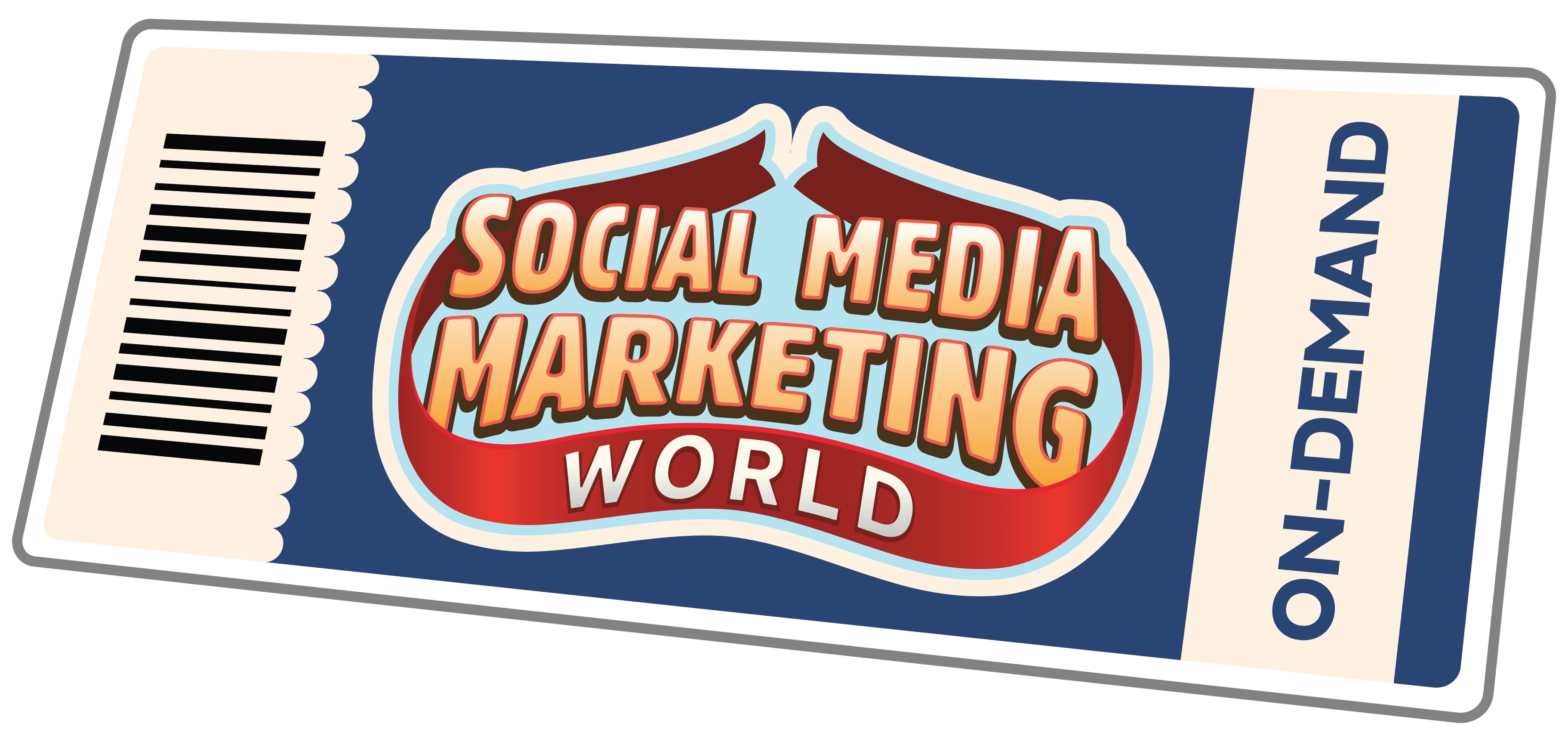 Travel to Social Media Marketing World off the table? Get all of the great content at a fraction of the price with an On-Demand ticket.

That's full access to recordings of every keynote, workshop, and session—the ones people travel thousands of miles to see. Don't wait. Get your On-Demand ticket and enjoy actionable content that you can watch anytime, anywhere.
GET YOUR ON-DEMAND TICKET NOW