Speaker Meetups
NOTICE: Due to lack of interest, we have cancelled this opportunity. You are still welcome to make your meetup known through social media. Contact Phil Mershon if you have any questions.
We are excited you are interested in hosting a meetup at Social Media Marketing World.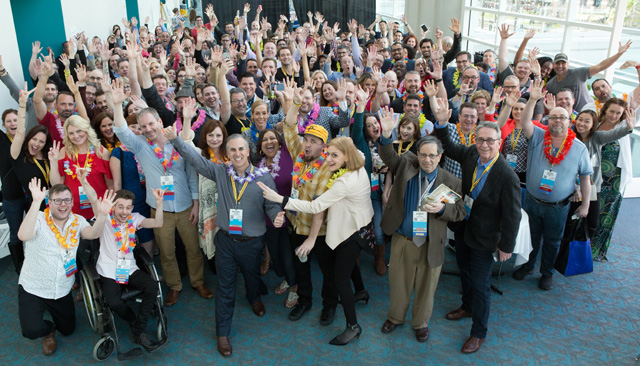 WHO: Any speaker at Social Media Marketing World (or group of speakers) may participate.
WHAT: Host a "free" meetup for conference attendees. You decide who the ideal attendees are. For example: "Facebook Marketers Meetup with Mari Smith." We promote your meetup to our conference attendees.
WHERE/WHEN: You book the venue, coordinate the dates, times, and options, and foot any bills. Here is a site that lists restaurants, hotels and clubs close to the San Diego Convention Center. NOTE: We won't list events that compete with the official speaker party on Weds, February 28th from 4:30-6:30pm. 
WHY: People are looking for networking events. You might be looking for prospects or a chance to connect more deeply with your tribe.
HOW: From our side, we will make sure attendees know that some of our speakers are hosting free meetups. We will list them all on a special page and drive people to the page.
Once the details for your event are firmed up, please fill out the form below and we will add it to our "Speaker Meetups" page.
GUIDELINES:
#1: Event must be free to attendees
#2: We won't list events taking place during the official speaker party (February 28th from 4:30-6:30pm).
#3: Event may be sponsored, but the speaker must be featured in the title and the event description. A sponsor may NOT be mentioned in our listing of your event.
#4: Event title and landing page title must be identical.
QUESTIONS: If you have any questions, feel free to connect with your primary point of contact or reach out to Phil Mershon, director of events.