SMMW19 Updates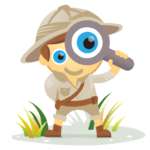 Scout's Tip #3:We have some exciting frames you can use for #SMMW19
#1: Add our event frame to your profile pic:
Version 1 | Version 2
#2: Add frame to your stories or pictures:
Version 1 | Version 2
#3: You can also easily add a profile frame by clicking on your current profile picture, select "Add Frame", then search for "Social Media Marketing World". You will see two different frame versions to choose from.
#4: Check out this video to learn how to use these frames.
(2/6/19)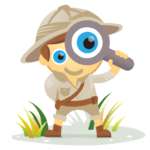 Scout's Tip #2: Join the Chorus Today!
Complete this form
to join our 5th annual SMMW Chorus.
(2/5/19)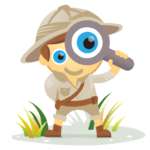 Scout's Tip #1: Keynotes
All the keynotes have been selected,
click here
to see who is lined up to be your keynote speakers at #SMMW19!
(2/4/19)
Tell Us Which Workshops You Prefer
Please
take this brief survey
to indicate which workshops you are most looking forward to attending.
Detailed Agenda Coming Soon 
Our detailed agenda (with workshop and session times) will be available by mid-February. Keep an eye on your email or here on the Attendee Portal for updates!
More Facebook Groups Added
Come find your tribe and start conversations with other attendees.
Go here
to check out all the groups!
NEW: Facebook Discussion Groups
We just opened a number of special Facebook discussion groups to help you connect with fellow attendees. Our goal is to help you find your tribe!
Click here
to see the groups available and start connecting today.
SMMW19 Hotel Information
Stay where the action is . . . Social Media Examiner has negotiated a limited block of rooms at a substantially discounted rate.
Click here
to learn more.
SMMW19 Dates and Information
Social Media Marketing World 2019 takes place in beautiful San Diego, California from Wednesday, March 20 to Friday, March 22, 2019 at the San Diego Convention Center for All-Access Ticket holders.
Register
today!