Evening Parties
Opening-Night Networking Party
Exclusively for All-Access Tickets!
Join us on Wednesday February 28th at 7:00pm at the opening night networking party! Bring your name badge to get in.
This party is designed for networking. The moment you enter, you'll be handed our Networking Bingo card, which makes it very easy for you to quickly meet other people.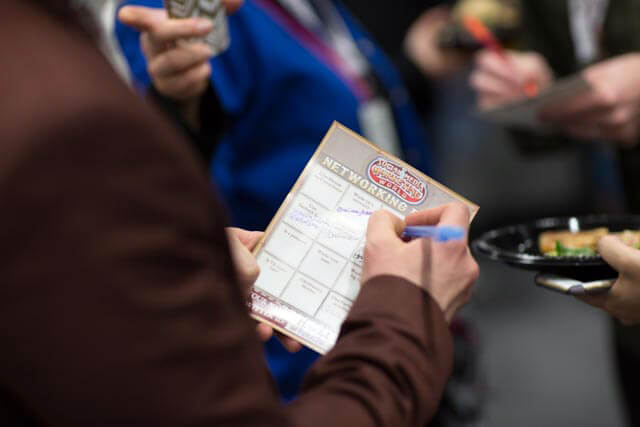 Drinks will be served during the event.
Second Night Networking Party: Welcome to the Jungle
Exclusively for All-Access Tickets!
On Thursday March 1st from 8:30 – 11:30 pm at Parq Event Center. Bring your name badge.come experience the jungle at our second night networking party.
Shuttles will run from event hotels (Marriott Marquis, Manchester Grand Hyatt, Omni and Kimpton Solamar) starting at 8:15pm until 11:45pm.
Grab a mic and sing along with our live band social karaoke or bring your camera for a social media safari–where speakers and attendees are the game.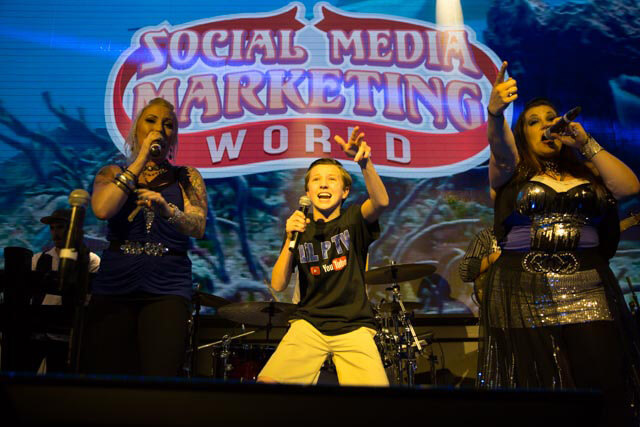 Gather together with marketing friends and enjoy a laid-back lair filled with spirit-tasting that San Diego is famous for, cool games and conversation.