Movement Activities
Ready to step beyond the regular agenda? Literally. We've lined up a series of health and wellness activities designed to recharge, restore and network in between sessions and workshops.
It's no secret physical activity improves focus, energy and mood. Studies show physical activity keeps your brain in shape for:
Faster learning and absorption
Increased productivity
Reduced stress and anxiety of being away from home.
We invite you to connect, relax and refresh with us. No reservations required, just show up.
div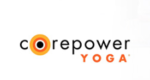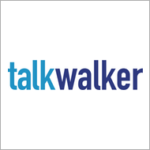 Join Jeff McMahon trainer and founder of VTRevolution as he takes you through some amazing movement class. Also join Talkwalker and Corepower for a Yoga breakfast! 
Get energized and ready to take on SMMW20!
Movement Class Schedule
Sunday, March 1
9:00 am – Yoga Body Flow:

Improving posture, meditation, breathing, and flow yoga

9:30 am –

Traveling Self Care 101:

how to reduce aches and pain in shoulders, neck, back, and knees from traveling.

10:00 am – Event Workout Class:

go through a 15 min full body bodyweight routine to show how to stay in shape while at an event

10:30 am –

Increase Energy Seminar:

Tips and tricks for getting the best rest you can.
Monday, March 2
7:00 am – Yoga (RSVP required): Enjoy yoga and breakfast. This experience is limited to 75 people and sponsored by Talkwalker. Sign up: https://bit.ly/2SpzYYl Practice @CorePowerYoga, learn about Talkwalker social listening wellness trends & enjoy breakfast.

12:30 pm –

Event Workout Class

: go through a 15 min full body bodyweight routine to show how to stay in shape while at an event
Tuesday, March 3
7:00 am –

Body Flow:

Improving posture, meditation, breathing, and flow yoga

12:30 pm –

Event Workout Class

: go through a 15 min full body bodyweight routine to show how to stay in shape while at an event