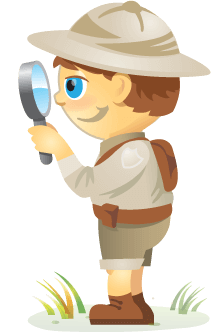 Welcome to our weekly edition of what's hot in social media news.
To help you stay up to date with social media, here are some of the news items that caught our attention.
What's New This Week
Amazon Targets YouTube With Video Upload Service: Amazon debuted a new video upload service that allows users to "post videos to its website and earn money from advertising, royalties and other sources, putting the company in more direct competition with Google's YouTube." Bloomberg reports that content creators can upload original or licensed videos to Amazon's Video Direct service and have many options on how the content is distributed and monetized. Amazon's only requirements are that "the videos be high definition and have closed-captioning for the hearing impaired."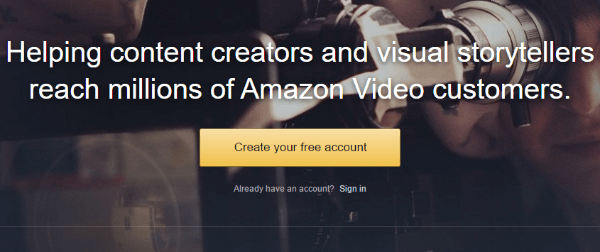 Pinterest Strengthens Spam Detection, Allows Affiliate Links: Pinterest announced that it will now allow businesses and bloggers to share affiliate links on its network. In the past, Pinterest removed affiliate links from pins because of abuse by spammers. The site confirms that it now has a "much stronger" spam detection system and is "ready to allow affiliate links again." Pinterest updated its acceptable use policy to reflect this change and will start rolling out all affiliate networks over the coming weeks. It advises sites with affiliate links to "just keep on Pinning as usual."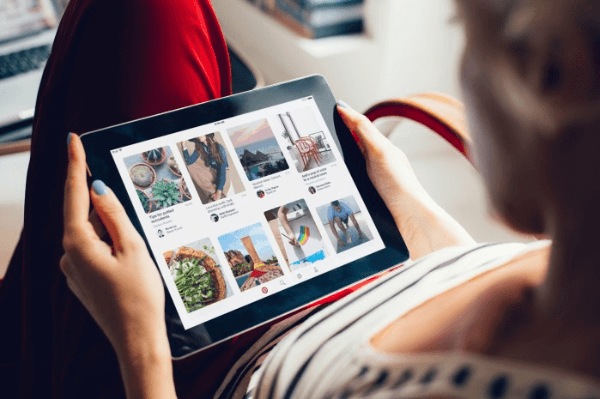 Facebook Expands Dynamic Ads to Instagram and Updates Custom Audiences: Facebook launched "a variety of product updates to Facebook, Instagram and the Audience Network to give advertisers new ways to drive sales of their products in more places across mobile and desktop." In a company blog post, Facebook announced the expansion of dynamic ad retargeting to Instagram and two other new ad features: travel-specific dimensions like location and time and advanced behavior criteria for custom audiences. Brands using custom audiences for websites can better target visitors who show strong intent to purchase by frequently visiting the site or viewing specific pages. These new targeting options enable marketers to drive conversions based on the "true value of an action."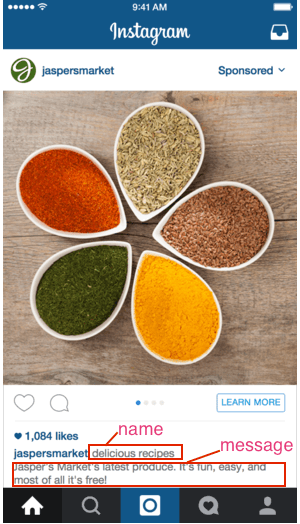 Facebook Launches Facebook Moments in Europe and Canada: "Facebook Moments is now available in all countries worldwide, thanks [to] the launch of a new, modified version in the EU and Canada." TechCrunch notes that the modified version of the Facebook Moments app lacks facial recognition technology due to privacy laws and regulations in the EU and Canada. The new, modified app also features a different user interface than earlier versions. The modified Facebook Moments app is available now on both iOS and Android in the EU and Canada.
YouTube Tests an In-App Messaging Feature: "So-called native sharing will go live for a small percentage of YouTube users" and allow them to "chat and share with friends right in YouTube." According to Wired, "friends can chat about the shared video right inside YouTube's mobile app… and can also reply with another video."
Our Take on Top News This Week
In this blab from Friday, May 13, 2016, Michael Stelzner and guests discuss the top news in social media. Topics include LinkedIn's own version of Instant Articles (2:26), the new Amazon Video Direct service (15:00), the upcoming YouTube in-app messaging feature (23:40), and Facebook's new Rise and Shine morning show (30:10). Subscribe to future shows here.
.
More News to Note
Instagram Rolls Out a New Look: Instagram rolled out "an updated icon and app design," as well as new icons for its other creative apps: Layout, Boomerang, and Hyperlapse. The new, simpler design "puts more focus on your photos and videos without changing how you navigate the app." Here's a look at how Instagram's new look was developed:
.
Facebook Partners With DigitasLBi on Live Daily Morning Show: Facebook and DigitasLBi, a global marketing and technology agency, "unveiled a program called Rise and Shine, a live-streamed morning 'feed show' on Facebook that will include local weather, exercise workouts, recipes and more." AdWeek reports that these short, sponsored shows will air three to five times a week in subscribers' news feeds, on the Facebook pages of sponsoring brands and in Facebook Messenger. Facebook users can subscribe to a Rise and Shine messaging bot that will send an alert when new content is available to stream.
Facebook is teaming with @Digitas to create a brand-friendly live morning show: https://t.co/MXCFxoQBzC #NewFronts pic.twitter.com/6afLM8ERHQ

— AdWeek (@Adweek) May 6, 2016
Tumblr Rolls Out Tumblr Labs: The new Tumblr Labs initiative allows users to test "experimental features" before they're made widely available. This opportunity is available to any current user who opts in through their settings in the web dashboard. The current experiments include themed posts, reblog graphs, fine-grained scheduling options, and private posts for group blogs.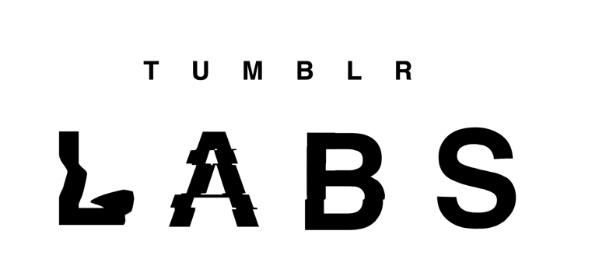 Google Improves Shared Albums in Google Photos: On a Google+ post, Google Photos announced that "shared albums are getting smarter and more social." Google Photos users who join a shared album can now "add comments to photos and the album itself" and see "smart suggestions for the right photos to add." These features are available on Android, iOS, and the web.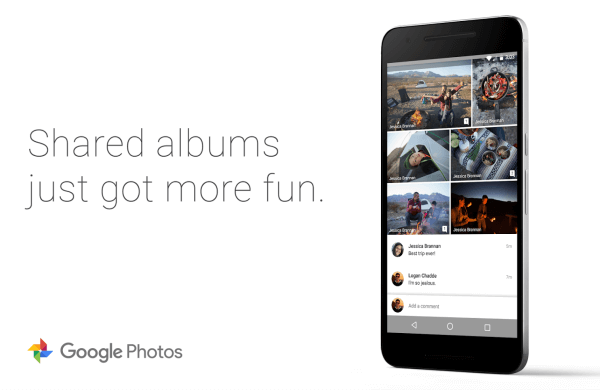 Google Rolls Out Gboard: Google Gboard is "a new app for your iPhone that lets you search and send information, GIFs, emojis and more, right from your keyboard." Gboard is available to iOS users in English in the U.S. with more languages to come. Here is a preview of how Google Gboard will work:
Social Video Summit (Online Training)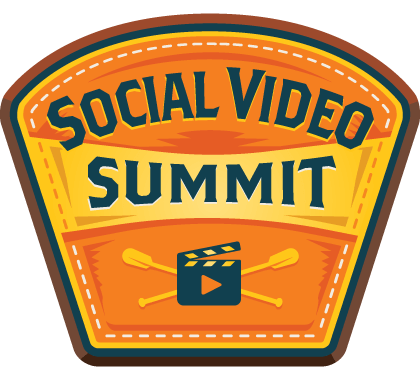 Wish you had an engaged social following that turned into customers? Want to succeed with social video, but something's stopping you? Get ready to be coached by 12 of the world's best social video marketing pros for an entire week. Each expert is a dedicated specialist. They live and breathe social video, delivering results for their clients every day. And they'll share their proven strategies with you. You'll learn from their mistakes, experiments, and successes. Imagine putting their wisdom to work immediately in your business. This is a live online training event from your friends at Social Media Examiner.
LEARN MORE - SALE ENDS April 20TH!
Slack Introduces Sign in with Slack: Sign in with Slack is "a way for customers to quickly sign up for your app using their Slack identity." One of the benefits of using Sign in with Slack is that you'll be instantly connected to your teammates within the Slack apps you use for work. According to Slack, developers can also "whitelist an entire Slack team as a group of new users, which eases billing and IT administration and improves end-user experience."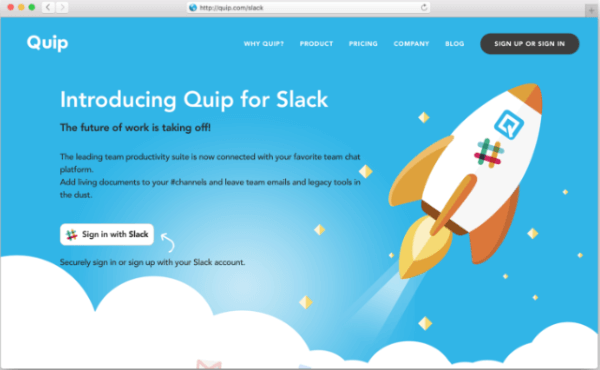 WhatsApp Releases an Official Desktop App: WhatsApp is "introducing a desktop app so you have a new way to stay in touch anytime and anywhere – whether on your phone or computer at home or work." The new desktop app is available for Windows 8+ and Mac OS 10.9+ and is synced with WhatsApp on your mobile device.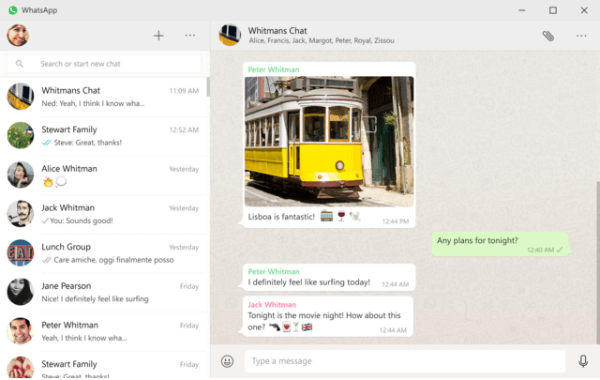 Upcoming Social Media News Worth Following
Facebook Will Add 360-Degree Photos to the News Feed: "Facebook's upcoming 360 Photos feature will let people upload flat panoramas like those taken on iPhones, Google Photo Spheres or photos from 360 cameras" and turn them "into 360 Photos for News Feed where users will be able to hold and drag to pan around the photos, or move their heads to look around them on the Gear VR."
Periscope Announces Broadcast Search and Drone Support: Periscope will launch "broadcast search and drone support to help people form communities around the topics they care about and broadcast from new perspectives." Periscope also previewed its upcoming saved broadcasts feature announced last week. All of these features will be available to users "in the coming weeks."
Coming soon! Broadcast search, drones, and save beyond 24 hours 🎉https://t.co/9ItZUvYvoG pic.twitter.com/hJqfyhrpr6

— Periscope (@periscopeco) May 9, 2016
Facebook Tests Group Discover Tool: Facebook "has begun piloting a new Groups Discover tool, which makes it easier for users to find new Groups to join, based on their interests." This feature is rolling out on iOS and Android in the U.S.
Facebook Developing Chatbot Analytics and Filters for Messenger: Facebook is "hard at work building a full-fledged Messenger chatbot analytics system." The network is "considering different ways to protect users from bot spam, including delayed or bulk delivery, different sounds or vibration patterns or not sending notifications at all."
Bing Experiments With Including Tweets in Search Results: "Microsoft has begun experimenting with showing tweets in its Bing search results, just like how Google search results started featuring tweets last year."
Periscope and Twitter Developing a Real-Time Live-stream Scanning Algorithm: "Periscope has been working with Twitter's Cortex team to experiment with ways to categorize and identify content in live broadcasts."
News From a Partner, IBMMC/Silverpop:
10 Tips for Adding Video to Your Digital Marketing Mix: Video consumption is on the rise, but many marketers are uncertain how to best produce video content and integrate it into their digital marketing efforts. Learn how you can add video to your marketing mix and move the needle on acquisition, engagement, and revenue. Get your copy today!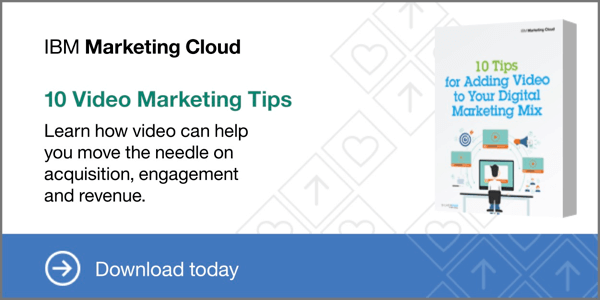 Some Interesting Studies to Note:
How to Make Your Direct-Response Tweet Copy More Effective: Twitter and Adaptly studied 9,000 direct-response campaigns in the U.S. and identified nine key insights on how marketers can adjust their tweet copy to improve campaign performance and ROI.
Gartner 2015-16 CMO Spend Survey: Digital Marketing Comes of Age: A new survey from Gartner examined how over 300 top marketing organizations are planning their digital spend. The report focuses on the increased spending on digital commerce, social media, analytics, and multi-channel marketing efforts and how marketers are taking more responsibility for digital success.
Facebook Is the Preferred Network for Video Sharing: According to a new survey from Philo Media, Facebook is the preferred platform for video sharing by 63.5% of the respondents. Nearly 38% of respondents across all demographics cited Facebook as their preferred source for video as well.
Instagram Marketing: Does Influencer Size Matter?: Markerly analyzed more than 800,000 Instagram accounts and discovered that users with fewer than 1,000 followers get far more likes and comments on average than those with more than 10 million followers. In fact, the report shows a clear downward correlation between follower sizes and post engagement and suggests that brands ought to seek the help of "micro-influencers" rather than "mega-celebrities" to promote their products on Instagram.
Special Offer: Social Media Marketing Society
Help When You're Stuck – Find Answers in the Social Media Marketing Society
Got a social media challenge you just can't figure out? Get answers in the Social Media Marketing Society, the exclusive membership community from Social Media Examiner, designed to keep marketers on the leading edge of social media.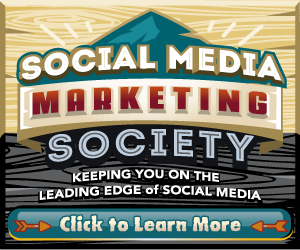 The Society will help you discover new ideas, avoid trial and error, implement the newest social tactics, and find what works best with social media marketing.
With three live, expert-led training sessions each month, we'll show you step-by-step how to implement the latest in social media marketing using Facebook, Twitter, LinkedIn, and beyond.
Plus you'll be able to connect with other marketers in our online forums and live Society Hangouts. There's always someone there to help you through the challenges you're facing and to celebrate your successes.
This week only: save $200 on your annual membership in the Social Media Marketing Society. That's a 30% savings! Join now before the price goes up on Friday, May 20.
Click here to watch a behind-the-scenes video and discover more about the Society.
Will you try Amazon Video Direct? What do you think of affiliate links being allowed on Pinterest? Please share your comments below.