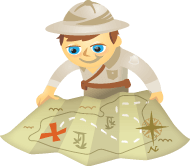 Should your website be social? Are you looking to turn that static website into an interesting social media–enabled destination?
Keep reading to discover how.
Should Your Site Be Social-Enabled?
There's no doubt that social media is a powerful marketing and communication tool for businesses and non-profits that have embraced it.
Yet, for most of us, our websites are still where the rubber meets the road. It's where you turn visitors into leads and prospects into customers. It's where you build your lists and sell your goods.
Can you inject some of the "humanness" of social media into your website without compromising its ability to sell? Can you use social media to drive traffic to your website for conversion without alienating your community?
More and more businesses are showing us that this is an achievable and worthwhile goal; that the two together can foster improved communication, build brand loyalty and create a better, more responsive, more profitable company.
Here are nine examples of how you can integrate your social media activity into your website for maximum results.
#1: Add social media buttons to your home page
A few years ago, the idea of sending people to another site from your home page after you had worked so hard to get them there in the first place seemed boneheaded. However, many companies now see the long-term benefits of gaining a follower, fan or subscriber on a social media platform, even weighed against the short-term risk of sending them away from the website.

By getting someone to follow you on Twitter, become LinkedIn with you or subscribe to your YouTube channel, you have the opportunity to keep the lines of communication open long after they've left your website.
Unsolicited Advice: If you're concerned about losing that prospect, consider having the site open in a new tab or window, keeping your own website available for later viewing.
Also, make sure you have a social media profile that will engage your audience. You can borrow ideas from these 10 top Facebook pages, read up on how to optimize your LinkedIn profile and put into practice Darren Rowse's tips for improving your Twitter profile.
#2: Connect your blog with your website
The line between blog and website has never been blurrier, with many businesses choosing to build their entire site on platforms that were traditionally meant for blogging, such as WordPress.
Whether your blog shares a domain with your website or not, you can improve the interactivity of your website by teasing your blog posts from your home page.
For example, Harold Night, an improv show out of Boston, uses the Posterous platform to blog, and has successfully integrated the blog into their website, both in the navigation and by pulling the recent posts as links onto their home page.
The Conference You've Been Waiting For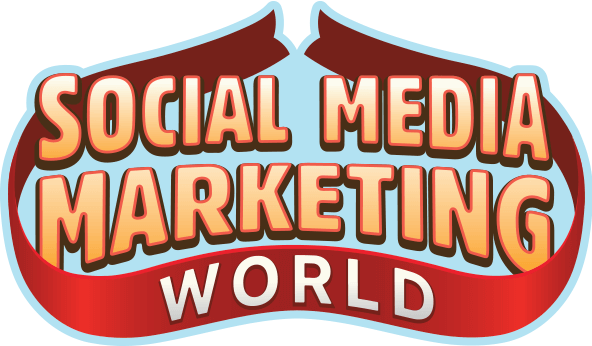 As a small business marketer, you can probably only pick one or two events to attend each year. Get back into the game with an unbeatable conference experience and expert training at Social Media Marketing World in sunny San Diego, California—from your friends at Social Media Examiner.
🔥🔥 As a valued reader, you can save $660 if you act now! Sale Ends Tuesday!
CLICK HERE TO LEARN MORE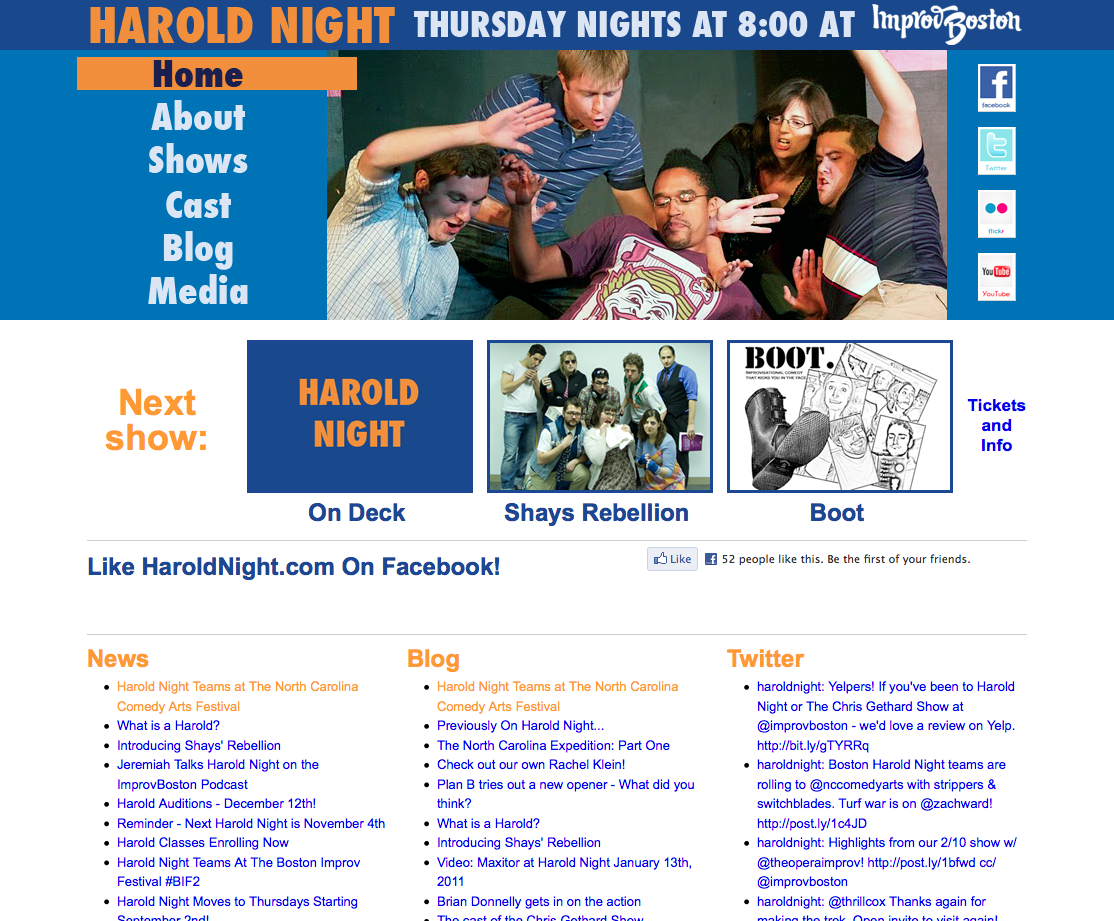 Unsolicited Advice: Although services like Posterous and Tumblr are great and their prices can't be beat, I prefer to have my blog under a domain I control. That way you can move from one platform to another without hurting your search engine visibility, and you're more insulated against a third-party blogging platform going out of business.
#3: Embed videos on your website
There are few things as engaging as a well put-together video. Imagine adding a how-to or explanatory video to your product or services pages… How much more compelling would they be? How much could you increase your conversion rates by showing examples of other customers finding success by using your products?
Get Expert Social Media Marketing Training from the Pros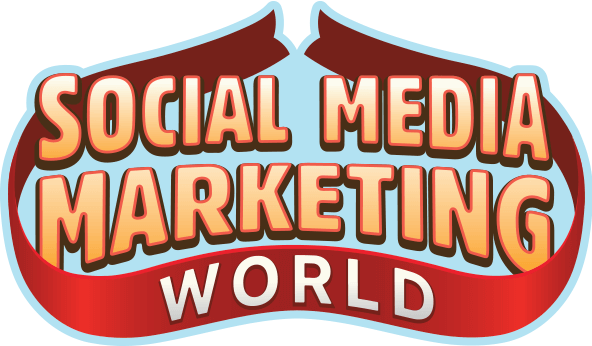 Want to get ahead of the competition and learn how to diversify your social marketing strategy?
Learn from the industry's most trusted experts, rub elbows with other smart marketers, and take your marketing to the next level during this 3-day event in sunny San Diego, California.
CLICK TO LEARN MORE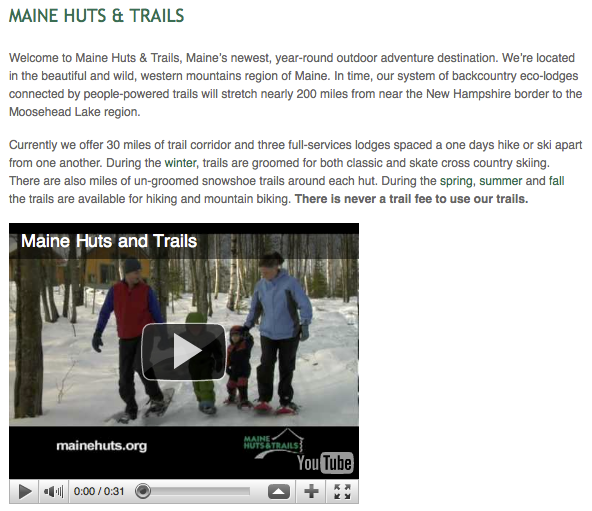 #4: Make your website shareable
Retweet buttons and Facebook Like buttons aren't just for blogs. You can add them to any page of your website to get visitors to share the content more easily with their networks.
#5: Add your presentations to your website
If you market your business through public speaking, you can maximize your results by putting your presentations on your site.
The best way to do this is to set up a free account at SlideShare (think YouTube for PowerPoint). Once you've uploaded your slides, SlideShare will allow you to embed that presentation back into your website or blog. This creates an interactive experience for visitors who can now click through your slides.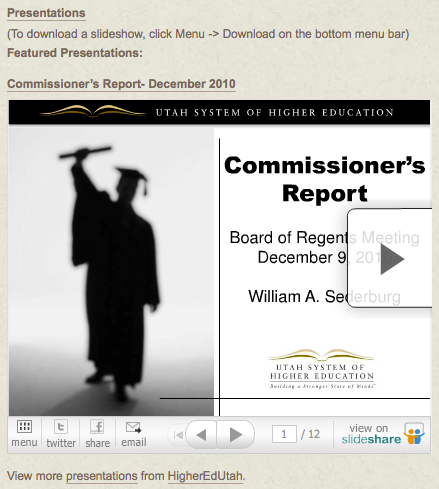 #6: Socially bookmark new content
As you add new articles or archive your email newsletters to your site, make sure that you add them to appropriate social bookmarking sites like StumbleUpon, Reddit and Delicious. These popular sites can drive huge amounts of traffic to your website in a short period of time.
Unsolicited Advice: It's always best when someone else bookmarks your content, so it might make sense to have a small "bookmarking club" with friends where you promote each other's work. This "seeding" will often encourage others to bookmark your content.
#7: Add a Facebook Like box to your website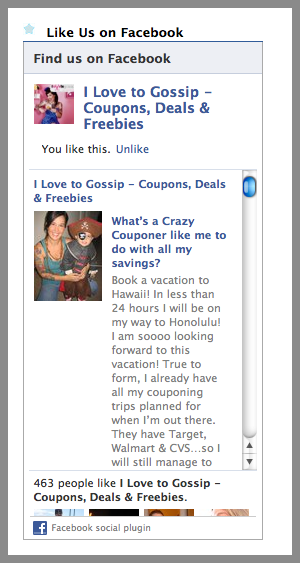 We're all influenced by other people, a concept often referred to as "social proof." When we see our friends or people we respect liking, supporting or promoting something, we're more open to liking it ourselves.
Adding a Facebook Like box to your site adds accelerant to the idea of social proof. Visitors can quickly see how many people have liked your business on Facebook, get a sense of your level of commitment to social media (by the posts you've added to your wall), and may even spy some of their friends and connections through the Like box.
Further, you make it easy for your site visitors to like your business without having to leave your site.
For more on Facebook and social proof, be sure to check out Are You Using Social Media as Social Proof?
#8: Feed your website
Websites tend not to get updated as often as they should be… something that has probably been exacerbated by the rise of blogging and social media.
If the framework of your website is fairly static, you can still keep it fresh by adding feeds from your blog, Facebook, Twitter and just about every social media platform that generates an RSS feed.
Unsolicited Advice: Not all of your feeds may be website-appropriate. Your tweets about American Idol, your love of bacon or thoughts on Sarah Palin may not be appropriate for first-time visitors to your website who are just looking for a reliable plumber or a trustworthy veterinarian (or whatever you may happen to be).
#9: Use QR codes to drive traffic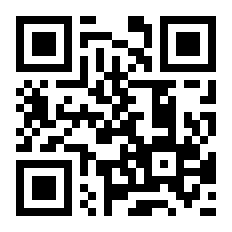 QR codes are two-dimensional bar codes that can be scanned by smartphones with cameras. Once scanned, they can redirect people to a website (among other tricks). Check out QR Code Marketing for Small Business and How QR Codes Can Grow Your Business.
Whether you post QR codes on one of your social media profiles or in the real world (i.e., direct mail, a business card or poster) you can use them to drive people to your website.
Unsolicited Advice: To maximize the impact of a QR code, consider sending people to a special landing page or a mobile version of your site, rather than just the home page. This will improve your conversion rates and help build your lists.
Now let's hear about your ideas. This is by no means an exhaustive list. Let us know how you've integrated your social media activity into your website. Feel free to include links so we can see how you've done it. Leave your comments and suggestions in the box below.
Curious about NFTs, DAOs, and Web3?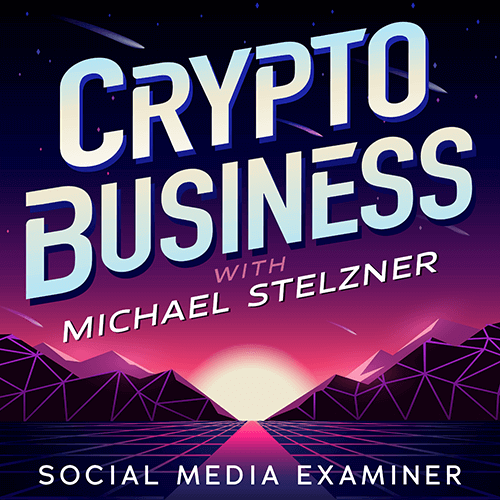 Follow the Crypto Business podcast to find out how NFTs, social tokens, DAOs (and so much more) will affect your business in the near future.

Every Friday, host Michael Stelzner interviews leading industry experts about what works right now in Web3 and what to expect in the future, so you can prepare your business for the shift, even if you're a total newbie.
FOLLOW THE SHOW