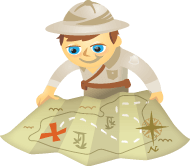 Would you like to improve your social media marketing?
Are you up to date with the best social media tips and tools?
Adding new tools into your social media marketing streamlines your workflow and maximizes the return on your efforts.
Here's what top social media experts are using to get results with social media marketing today.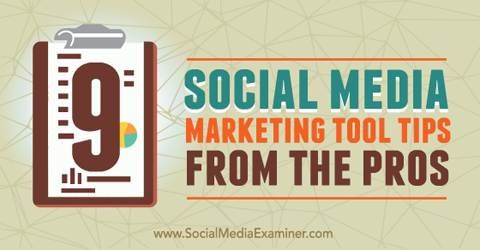 #1: Strengthen Connections on Blab

Live-streaming video (Meerkat, Periscope, Blab, Facebook Streaming, YouTube and Hangouts) is coming on strong in 2015. No matter which tool you choose, it's worth investing time in front of the camera with your friends, followers and subscribers to strengthen connections and community.
My favorite video integration platform at this time is Blab, especially since I can run Blab from my browser (it has better camera angles too).
Blab is super-easy to use, and you can interact with three of your tribe, switching out and promoting new folks with ease. I used Blab on my #LinkedInChat the other night and it was so cool to see and actually converse with some of my chatters, many of whom I had known for years, but never "met." The feeling of connection I felt with my folks increased exponentially.

If you haven't done a Blab yet, check it out. It will be worth your time.
Viveka von Rosen is a LinkedIn expert, speaker and trainer and author of LinkedIn Marketing: An Hour a Day.
#2: Customize Calls to Action With Sniply
Content curation is a huge part of most social media strategies and I wholeheartedly endorse it. The problem is it doesn't direct traffic back to your own website.
Sniply solves that issue by adding a non-intrusive call to action at the bottom of posts you share.
Use Sniply to promote your website, an app download, newsletter signup, event/webinar registration and pretty much anything else your heart desires.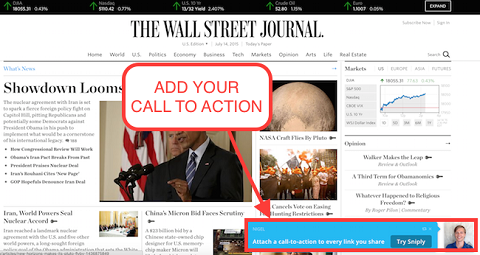 Sniply is customizable with tons of theme and color options, plus the ability to add a photo to accompany your message.
Get Your FREE Course: Web3 for Beginners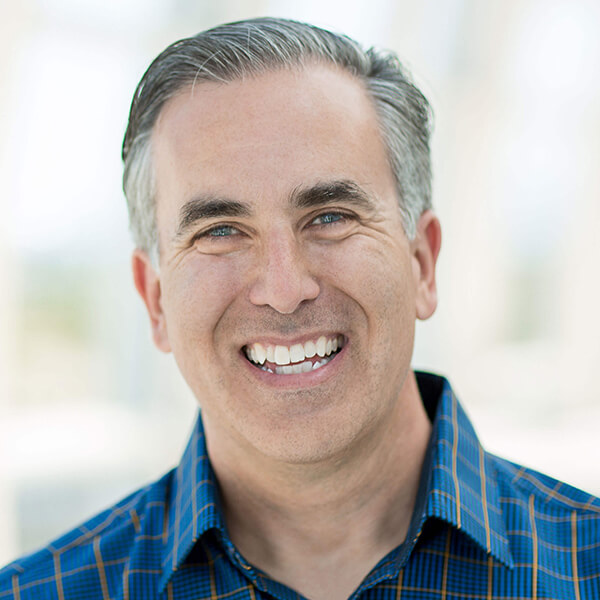 Curious about Web3, but don't know where to start or who to trust?

Introducing Web3 for Beginners, a course taught by Michael Stelzner, the founder of Social Media Examiner.

Learn the basics of Web3 and apply it to your business with this FREE comprehensive course.
CLICK HERE TO GET FREE ACCESS
It also lets you track clicks and conversions through its analytics dashboard to give you the insights you need to determine if your efforts are paying off.
Melonie Dodaro is author of The LinkedIn Code and CEO of Top Dog Social Media.
#3: Create Multiple Images for More Pinterest Shares

This feels like common sense to me, but it seems to really amaze people. Plus, it's very effective.
When looking to increase traffic and leads from Pinterest, create multiple images to pin for each piece of content you create. It offers variety, while increasing visibility.
For example, if you have a list article or an ebook with "10 Ways to Run Faster," make a couple of images for the title offer and at least one image for each of those 10 ways.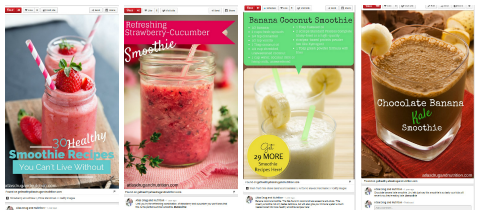 Make sure all of the images are in a similar style, so when the pinner converts on the offer, everything is cohesive.
Alisa Meredith is the senior inbound marketing consultant and co-owner of Scalable Social Media.
#4: Integrate ClickToTweet Technology for Increased Interaction

The social media tactic that has moved the needle the most for me has been leveraging ClickToTweet technology to interact with my audience at a later point in the sales funnel.
When someone subscribes to my email list, they're redirected to a thank-you page. This page not only tells them more about what to expect from my brand, but also offers a ClickToTweet, which auto-drafts a tweet notifying me that they joined my list. This drives further personal interaction and positive reinforcement from my brand.
I also include a ClickToTweet call to action at the start of webinars. Participants can easily show enthusiasm for the free live training, while spreading the word about it to their networks.

Instead of thinking about how social can help you get the sale, figure out how to leverage it throughout the relationship with your audience and customers to make them brand advocates for life.
Amy Schmittauer is a video blogger, marketing coach and host of the Marketing Lifestyle podcast.
#5: Build and Embrace a Dedicated Social Community

The businesses that win in social media aren't only those with flashy designs, sharable content and access to celebrities. Those kinds of social efforts often dry up as soon as the budget is gone.
The successful businesses are growing a dedicated and passionate social community. These businesses truly believe that people are always the product, and their business is what allows them to continue to reach people and potentially change lives.
When your business embraces fans through your social community, you have advocates who will support your business for life, and enable you to reach even more people.
Tim Schmoyer is the author of 30 Days to a Better YouTube Channel and The Secret to Building Your YouTube Audience.
#6: Engage Fans With Valuable Landing Content

When crafting content, and in particular visual content, think about where people will go beyond the image. What happens when they click?
Increasingly I'm focusing on landing content and the experience users get when they click through on an image from Pinterest, a call to action on a SlideShare presentation, an ad or a tweet.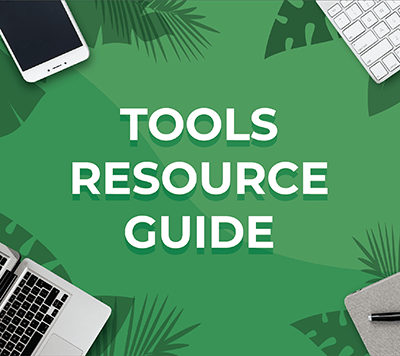 Looking for something to make your life easier?
Discover the tools we recommend to drive engagement, save you time, and boost sales across your entire marketing funnel or business.
Whether you need help planning content, organizing social posts, or developing your strategy, you'll find something for every situation.
FIND YOUR NEXT FAVORITE TOOL
This has become more important than ever with platforms that are not "link-heavy," such as Instagram and Periscope. It's essential to prioritize calls to action, and craft not only engaging content, but also landing content, that wows readers and gives them exceptional value.
One way to do this is to create a platform-specific landing page, like this one for Periscope: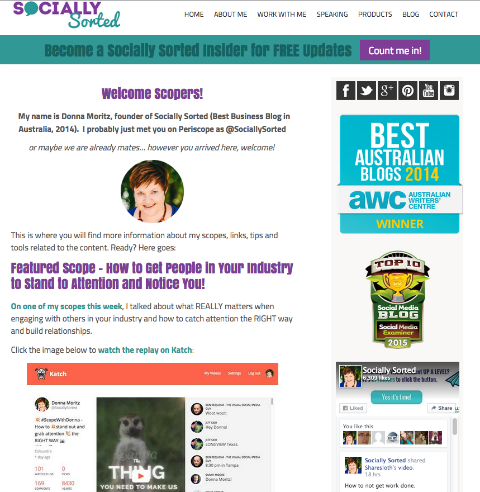 When someone clicks through to my landing page from Periscope, they're greeted with a welcome and the latest featured broadcast replay, as well as additional tools and resources.
Whether you verbally announce the link (a bit.ly is best) or add it to your Periscope or Instagram bio, make sure the destination welcomes readers and provides further value. This will help convert casual viewers and followers into engaged fans who look for and share your content.
Donna Moritz is the founder of Socially Sorted.
#7: Batch Your Content for More Productivity

If you find you're always running out of time to create new content for your social media channels, try batching your posts instead.
Create a week's worth of content in one day and don't post everything at once.
It's likely you'll feel less stressed when you're not trying to fit new content into your daily posting schedule in between meetings and other projects.
The easiest way to get started is to book an appointment with yourself and add it to your calendar. During this time, your goal is to create your content for the following week and that's it.
Batching content makes it easier to focus. Plus, you can make better progress toward achieving your business goals, while keeping your audience engaged with new updates.
Christian Karasiewicz is the social business manager at IBM and founder of Social Chefs.
#8: Share LinkedIn Status Updates That Stand Out

LinkedIn's news feed algorithm has undergone some recent changes. Now, instead of showing the most recent updates in the news feed, LinkedIn is showing "top" updates as determined by an internal algorithm.
To increase your visibility and engagement levels in the LinkedIn news feed, share status updates that stand out. Plus, most importantly, your status updates need to be highly relevant to your network.
First, determine the top industries of your network. Six out of ten LinkedIn members are interested in industry updates. They want to see industry insights that help them stay informed, overcome a challenge or achieve more in their businesses and careers.
Use LinkedIn's advanced search tool, selecting your first-degree network as the only filter, to reveal how your network breaks down by industry.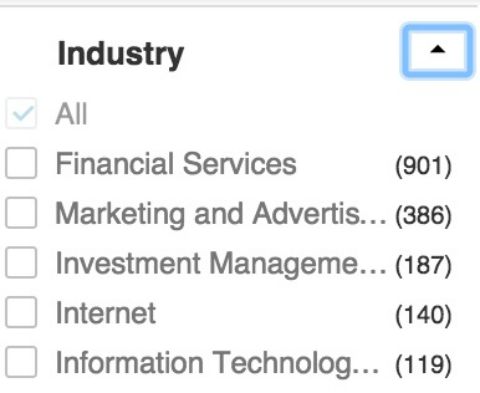 Once you discover the most popular industries in your network, you can tailor updates to them.
Another way to increase visibility in the news feed of your network is to share image posts, as they take up significantly more real estate in the news feed.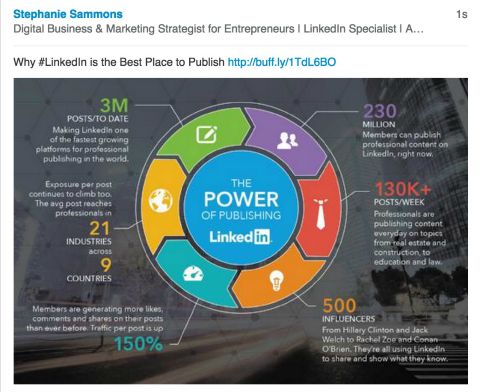 By taking steps to share more relevant and visual status updates with your LinkedIn network, you can increase your engagement. This will help push your status updates up to the top of the news feed.
Stephanie Sammons is the author of Linked to Influence and helps entrepreneurs master the art of digital client attraction through powerful personal branding, smart networking, and influence-based marketing.
#9: Ignite Your Content to Increase Social Sharing

Social media success is fueled by content and a targeted audience, of course, but there's a third piece missing from the discussion: ignition. Your content has no value unless it moves; unless people see it, engage with it and actively share it.
A share is different from a like, which is just a passive "wave" at your content. When people share content, they become advocates for your ideas. Research shows that shared content is a powerful influence on buyer behavior. So having a social media plan that includes content transmission is both strategically and economically important.
We really need to understand who is sharing our content, where they are sharing it and why. And then we need to get them to do more of it.
This sounds so straightforward, but it's not. I find that most companies don't really know these basic facts. So my tip is this: Focus social media marketing efforts and measurement on the critical activity of social sharing to drive the most economic value from your investment.
Mark Schaefer is a college educator, blogger, speaker and consultant who specializes in corporate social media marketing workshops.
Who are these social media pros?
The social media marketing experts who contributed to this article are all speaking at the Social Media Success Summit 2015, a live online conference that will empower you to use social media to gain more exposure, increase traffic, cultivate loyal fans and grow your business.
Join 4,000 fellow marketers at the online mega-conference designed to inspire and empower you: Social Media Success Summit 2015, brought to you by Social Media Examiner.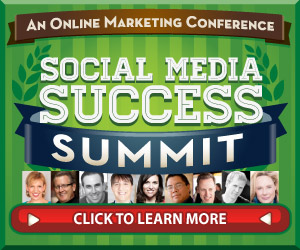 Discover the best and newest ways to market your business on Facebook, LinkedIn, Twitter, Google+, YouTube, Instagram and Pinterest.
Find new ways to improve your content and measure your results, all from the comfort of your office chair.
You'll be led by dozens of top social media pros, including Mari Smith (co-author, Facebook Marketing: An Hour a Day), Mark Schaefer (author, Social Media Explained), Michael Stelzner (author, Launch), Neal Schaffer (author, Maximize Your Social), Amy Porterfield (co-author, Facebook Marketing All-in-One for Dummies), Christopher Penn (author, Marketing White Belt), Ian Cleary (co-author, Success Secrets of the Online Marketing Superstars), Jon Loomer, and Viveka von Rosen (author, LinkedIn Marketing: An Hour a Day).
Register now for Social Media Success Summit.
What do you think? Do you use any of these social media marketing tools? What's working well for you today? Please share your thoughts in the comments below.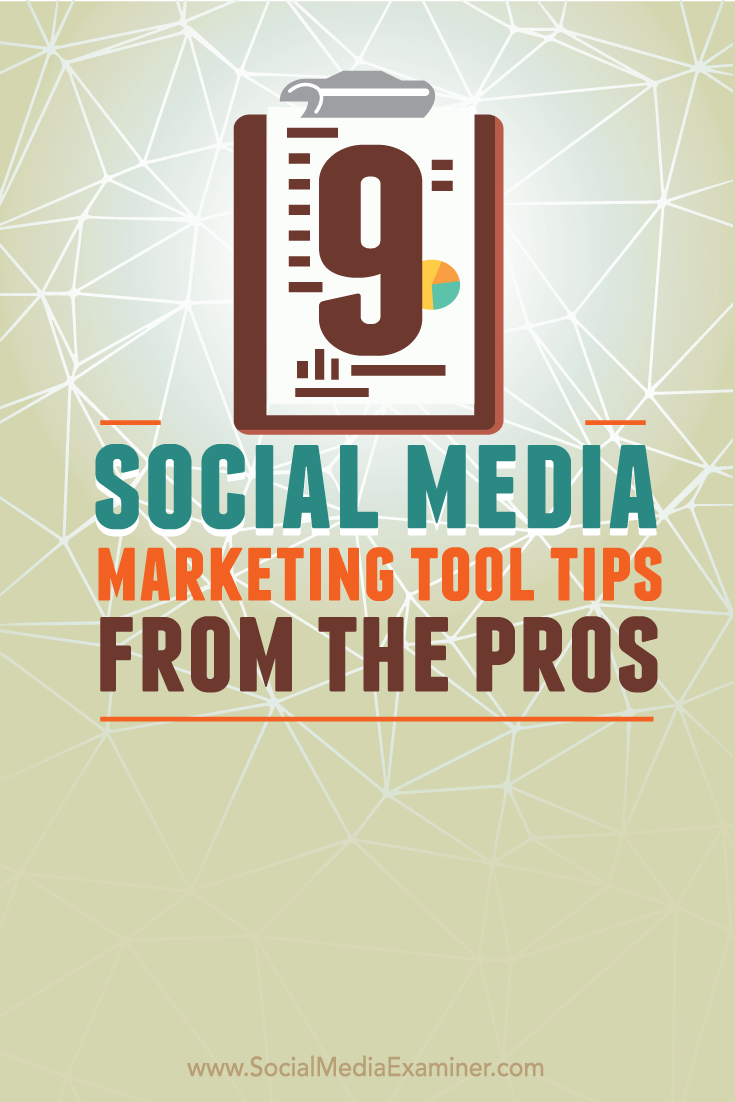 Get Your FREE Course: Web3 for Beginners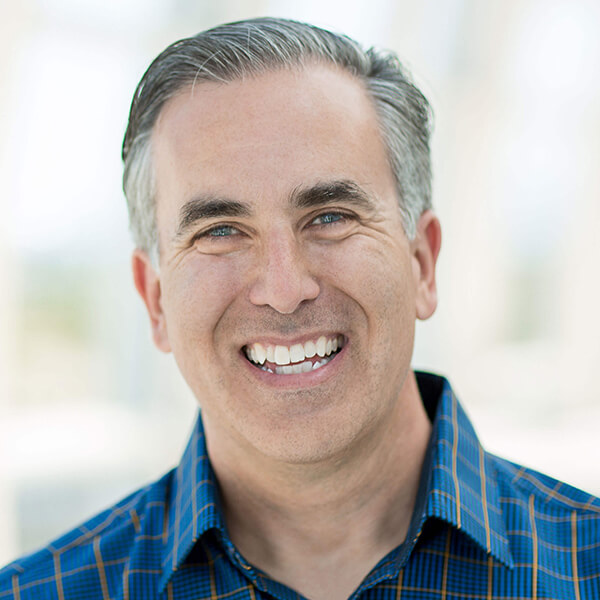 Curious about Web3, but don't know where to start or who to trust?

Introducing Web3 for Beginners, a course taught by Michael Stelzner, the founder of Social Media Examiner.

Learn the basics of Web3 and apply it to your business with this FREE comprehensive course.
CLICK HERE TO GET FREE ACCESS