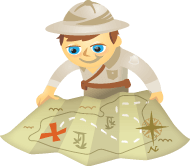 Are you seeking a bigger Facebook presence, but have a small budget?
You may see your small business efforts on Facebook like David compared to the Goliath presence big businesses enjoy.
There's a lot that small businesses can learn from the way big businesses approach Facebook, but the separation between your little company and international corporations isn't as vast as it may sometimes appear.
In this article, I'll show you six ways you can model your efforts after the successful campaigns run by big businesses, and some ways you can even get a leg up on the big guys.
#1: Have a plan and a strategy
Big businesses have plans for their Facebook endeavors. They're focused on strategizing, plotting and forecasting. They have goals in mind and they know the hurdles they're going to have to jump en route to achieving those goals.
Small business owners, on the other hand, often create Facebook pages just because they see other businesses doing so, or they read somewhere that experts say they should. But they create their pages with no real goal.
You may not have the same manpower or finances to assign to your Facebook efforts that big businesses possess, but that doesn't mean you can't plan ahead.
Think about what you want out of your Facebook presence. Is it more foot traffic? More sales? Or is it just more contact info to populate your newsletter mailing list? Figuring out your goals is the first step in initiating and directing your Facebook presence.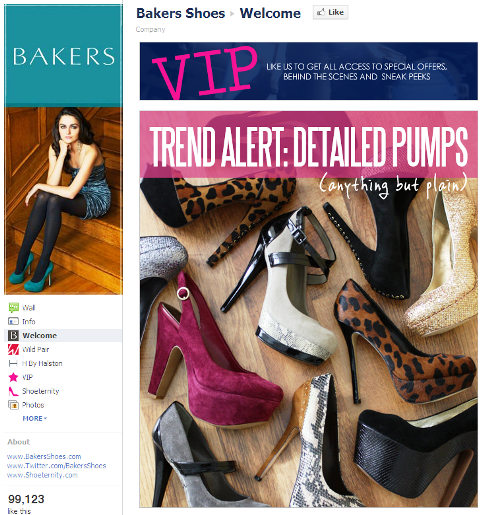 #2: Use custom tab applications
You've probably seen those sharp, shiny customized page tabs that big businesses have. A couple of years ago, companies had to hire designers to build these tabs. They were hand-coded, labor-intensive and difficult to maintain. It was a near full-time job that many small businesses just couldn't afford.
ShortStack, along with numerous others, gives small business owners the ability to create their own custom tabs with relative ease.
You don't have to know programming languages and you don't even have to be a particularly adept web designer. They'll give you the look and functionality boasted by the pages of big businesses at a fraction of the cost. These custom tab applications have really leveled the playing field, so it's important that you take advantage of them.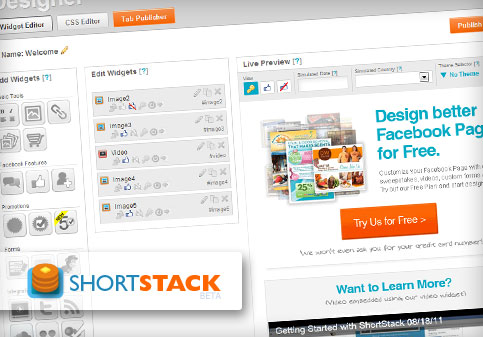 #3: Emphasize interaction
Facebook users want interaction and attention, and this is where big businesses blow the little guys out of the water.
Lead the Social Charge Instead of Playing Catch Up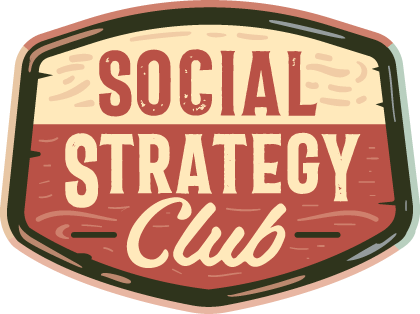 Sick of wondering "What now?" everytime a social platform changes or the market shifts?
Get a look at where the social media marketing industry is headed—before it happens—with insightful trends analysis delivered weekly.
Let the Social Strategy Club be your secret competitive advantage.
CLICK TO LEARN MORE
From contests and sweepstakes to virtual gifts and sharable content, big businesses know how to give Facebook users what they want.
Unfortunately, it seems most small business owners missed this memo. Their business pages consist of a couple of pictures, a short bio and perhaps a map. But this static content will not hold the attention of your fans.
Get Expert Social Media Marketing Training from the Pros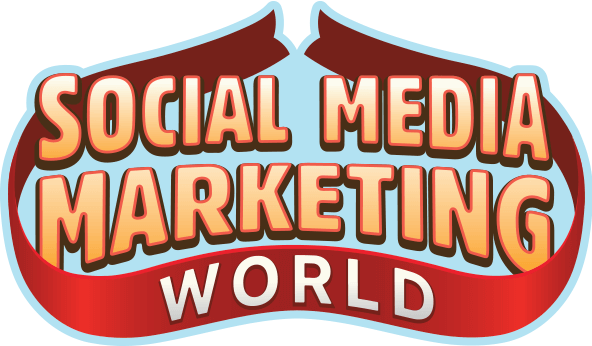 Want to get ahead of the competition or learn how to diversify your strategy?
Learn from dozens of the industry's most trusted experts, rub elbows with other smart marketers, and take your marketing to the next level during this 3-day event in sunny San Diego, CA.
CLICK TO LEARN MORE
To be effective on Facebook, you've got to buy into the ideals of Facebook, and that means embracing engagement and interaction.
Promotional features like contests, sweepstakes and virtual gifts are available on most custom tab apps. So again, if you're not using a custom tab app, sign up, create engaging content and be social.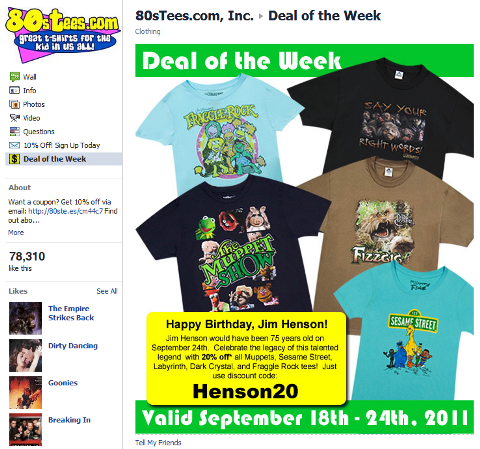 #4: Be available
Facebook is about the individual—your customer. Big businesses have community managers, positions that revolve around interacting with their customers on a daily basis.
Small business owners, however, often check the business Facebook page once or twice a week, responding only occasionally. But you wouldn't feel comfortable knowing customers were in your store with no one to ring up their purchases or answer their questions, so don't be unavailable online.
Your availability to your online community could be what motivates your next customer to come in and make a purchase, so check your Facebook page often, and respond when your fans post to your wall.
#5: Take action
Gathering feedback and looking for improvements is part of the job of a big business community manager. But taking advantage of any such data usually includes reports, committee meetings, action items and a host of other steps in the filter-up process of big business bureaucratic hierarchy.
This is where you, as a small business owner, really have an advantage. Posts to your wall from your customers become instantaneous feedback that you can use to make appropriate changes, resolve issues and even enjoy compliments. And because you're the owner, you make the decisions. There's no waiting for teams of higher-ups to convene and agree on a response. It's all up to you, and you can make things happen right now.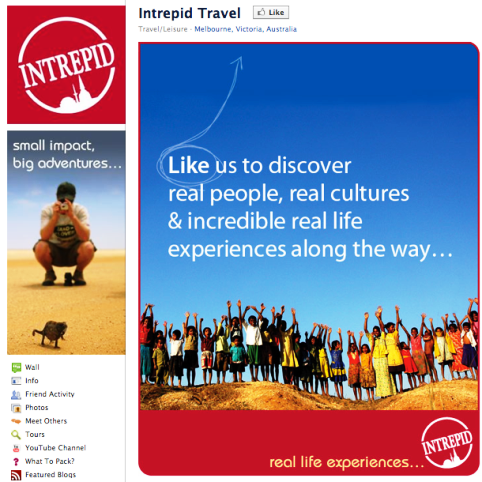 #6: Be flexible
Corporate decision-making lumbers. Not only are there reports and meetings, there's planning and marketing. Action takes a while. As a result, big business community managers have little flexibility.
But small business owners don't have to wade through that corporate process. Want to get a bunch of people to your restaurant tonight? Let your fans know via wall post that everyone who comes in and mentions the post gets two-for-one drinks.
Have too much inventory you need to clear before the next shipment arrives? Post a today-only 25% off coupon for your fans to print and bring in. Creating a sense of urgency and offering your fans good deals is a great way to get a strong community response.
What do you think? What have you noticed big businesses doing that you've incorporated into your small business's approach to social media? Leave your comments in the box below.
Experience The World's Largest Social Media Conference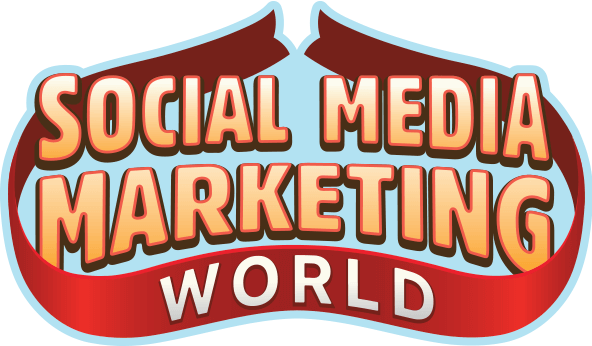 Quality marketing training, actionable takeaways, and beneficial connections—that's just a fraction of what you can expect at Social Media Marketing World! Join thousands of smart marketers in sunny San Diego this spring and level up your marketing.
🔥 Sale ends Tuesday! 🔥
GET TICKETS NOW