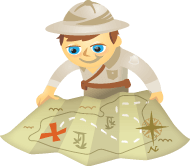 Do you use video content in your social media marketing?
Wondering how to optimize your videos to get more views and engagement?
In this article, you'll discover six tips to help you improve the performance of your video content.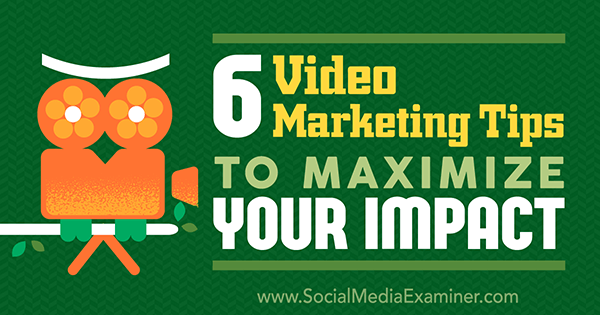 #1: Entice Viewers to Click in 7 Seconds
To get more eyeballs on your videos, the first step is to create great content. The more hours you put into your video content, the better it's going to perform. Even if you're doing a live video on Facebook Live or Periscope, take the time to plan out what you're doing and execute it.
Here are a few tips on how to properly plan and execute your creative:
Hook the viewer in the first 3-7 seconds. The first 3-7 seconds is where videos see the highest drop-off rates, so pay attention to your message early. Use this time to tease content and present your value proposition, or introduce an intriguing question that you'll answer later in the video.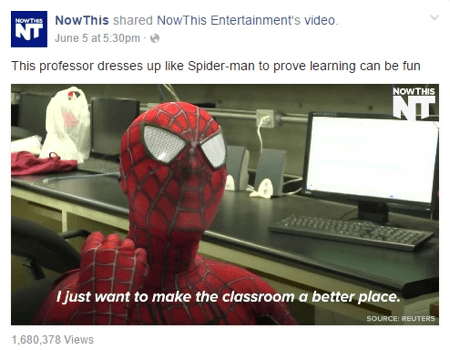 While your audio content is obviously crucial, it's just as important to focus on your visuals. As much as 85% of Facebook video is viewed with the sound off. To entice viewers to turn on the audio, keep the camera moving and provide intriguing visuals. When viewers turn on the sound, it signals to Facebook that they're enjoying your video.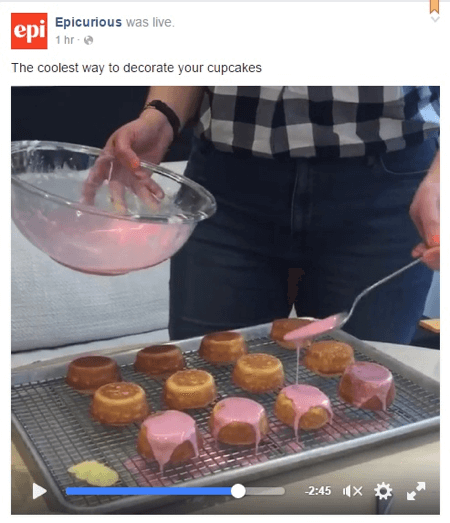 #2: Optimize Your Video for Search
While content is king, it's still important to optimize your videos for search. Do this for video content you share on YouTube, Facebook, and other platforms.
When you upload your video to YouTube, for example, be sure to do so privately so you can properly optimize the video before you make it available to the public.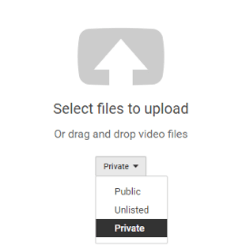 Add a catchy title and description, relevant tags, a script for closed captioning, and a custom thumbnail that will entice viewers to click through.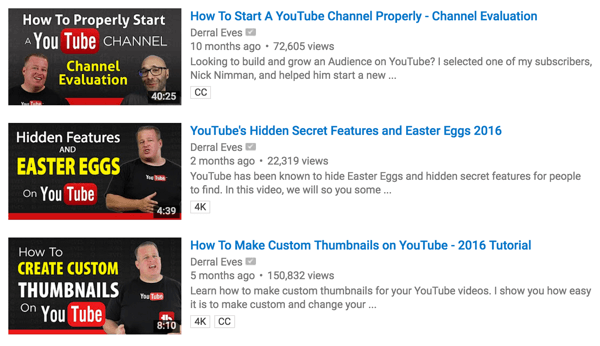 YouTube values "time spent watching" above all else when ranking videos, but the platform also takes note of viewing sessions. It's important that your viewers stay on YouTube after watching your video. So be sure to add custom annotations, bumpers with suggested content, and other calls to action within your videos.
If you can convince your viewers to watch more videos, that's a signal to YouTube that your content is good. This is key to improving your YouTube search rank.
#3: Share Video Across All Your Platforms
If you've built a strong following on multiple social networks, it's a good idea to share and repurpose your video content. Social traffic can greatly increase your video views, while allowing your followers on other platforms to connect with you in more ways.
Get Your FREE Course: Web3 for Beginners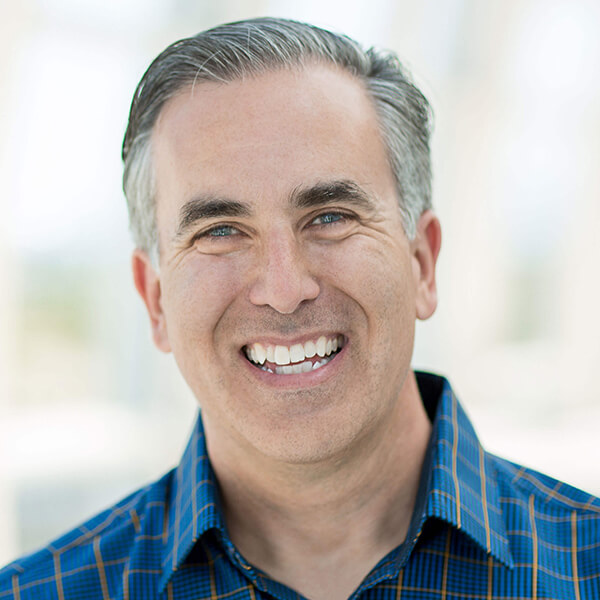 Curious about Web3, but don't know where to start or who to trust?

Introducing Web3 for Beginners, a course taught by Michael Stelzner, the founder of Social Media Examiner.

Learn the basics of Web3 and apply it to your business with this FREE comprehensive course.
CLICK HERE TO GET FREE ACCESS
For example, if you're running a Snapchat account, save your best stories to your smartphone and then republish them on Facebook or Twitter. Include your Snapchat username in the post as a call to action, and ask your followers to connect with you on Snapchat for exclusive content.
This tactic also works with your other platforms. Share your YouTube videos across multiple platforms, and embed your broadcasts on your website where you can provide more details and have fun with your show notes.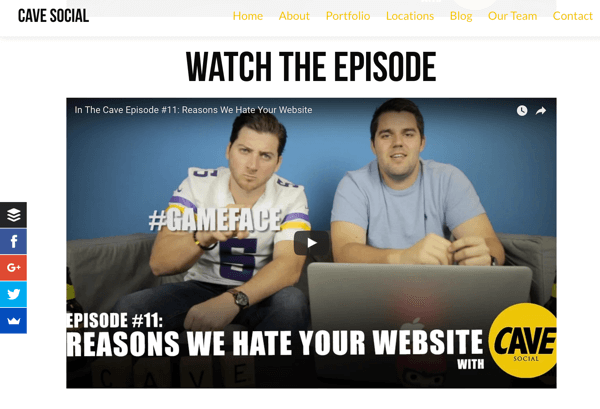 In The Cave provides extra content to visitors who come to their website to view their YouTube videos.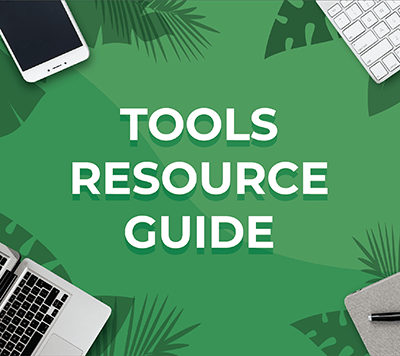 Looking for something to make your life easier?
Discover the tools we recommend to drive engagement, save you time, and boost sales across your entire marketing funnel or business.
Whether you need help planning content, organizing social posts, or developing your strategy, you'll find something for every situation.
FIND YOUR NEXT FAVORITE TOOL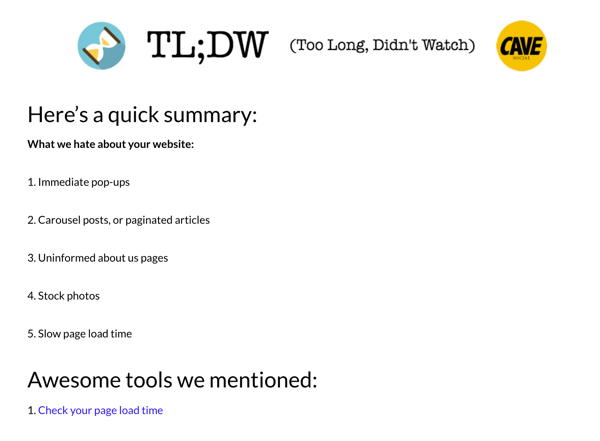 If you create space on your website for your videos, you can share show notes, photos, quick summaries, links to tools and relevant content, and provide click-to-tweet options.
By repurposing and sharing your content in the right places, you'll be on your way to more views.
#4: Engage With Your Viewers
Viewership growth doesn't stop after you've posted your video content. You'll want your audience to watch your future videos, too. This means you need to engage with your viewers. Respond to all comments that come in after your video has gone live, and encourage viewers to post their opinions as well.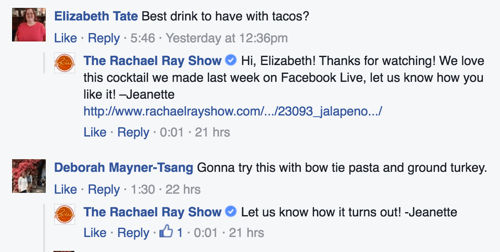 A community where viewers feel safe to express themselves is key to subscriber growth. When people subscribe to your YouTube channel, they'll get a notification when new videos are posted to your channel. This is huge for growing your viewership, and can help you rank better in search.
For live video, audience engagement can happen in real time. Viewers who comment on your video send you an immediate notification. Speak to your viewers and let them know that their voices are heard.
Remember to reintroduce yourself at set points throughout your broadcast. New viewers who begin watching your live video midway through may need an introduction to the presenter and the topic you're discussing, so stick to your schedule and reach out to your viewers.
#5: Pay to Promote Your Video
If you have a great video that you know a certain audience would benefit from, consider promoting your content.
YouTube and Facebook both have effective advertising platforms that can help you reach a large group of targeted people. Often even a small budget can do a lot to increase viewership (and subscriber counts).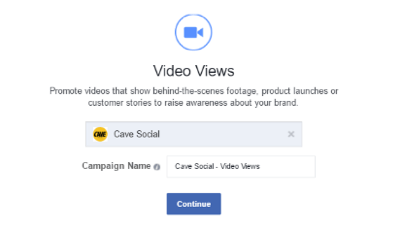 To successfully promote your content on these networks, you need to create a catchy, visually appealing introduction; add closed captioning for viewers watching on mute; define your target audience and set your parameters; and respond to all comments.
#6: Inform Future Video Content With Analytics
After posting your video content, you'll want to evaluate performance. Log into your account on YouTube or Facebook and take a look at the analytics/insights section.
When tracking your YouTube performance, examine the viewer drop-off rate first. This tells you at what point your audience is clicking out of your video, and it can help you discover weaknesses in your content. Look for common trends within videos, and see if you can pinpoint any problems that you can avoid in the future.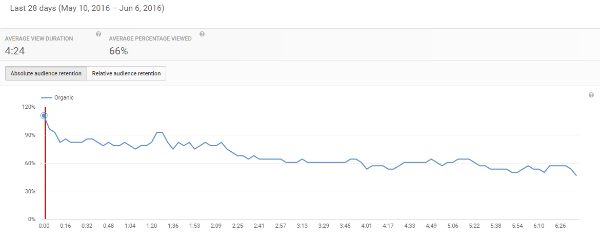 Next, look at the number of views over time. This key metric tells you what content resonates best with your audience. Go over all of your videos and see which videos are increasing in viewership. Then adjust your strategy.
Facebook also has analytic tools for your content. In Facebook Insights, you can see your post reach, video views, views of 30 seconds or more, and percentage of views of 30 seconds or more. This helps you determine what your optimal video length is, and what type of content performs best on the platform.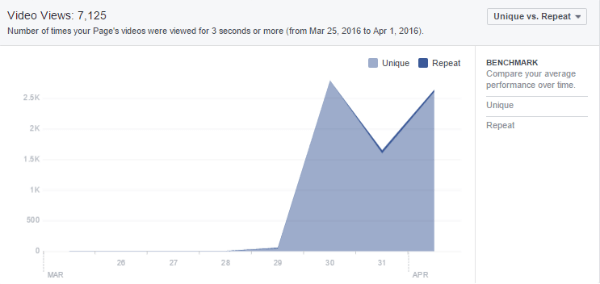 Conclusion
Getting eyes on your video content can be a challenge. To succeed, you need a mix of both creativity and effort. If you create great video content, optimize and share it, engage with viewers, and analyze your results, you'll be on the right path to maximizing your viewership.
What do you think? Have you tried some of these tactics to increase viewership for your videos? What tips can you share? Please let us know what you think in the comments below!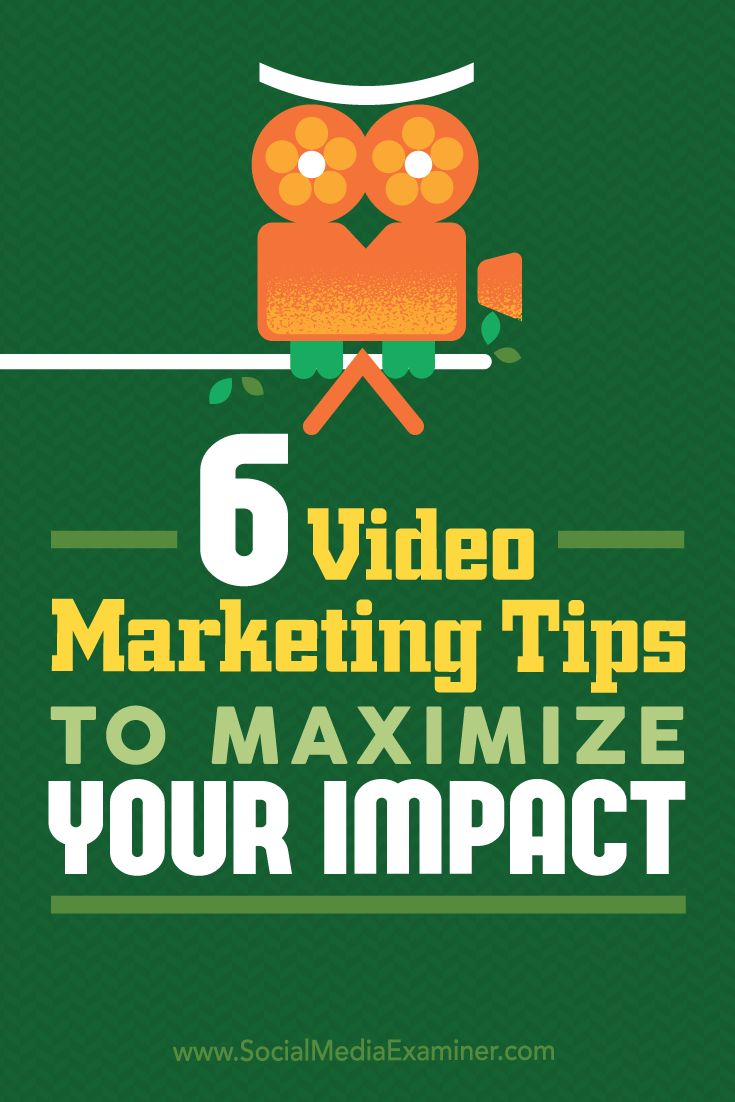 Get Your FREE Course: Web3 for Beginners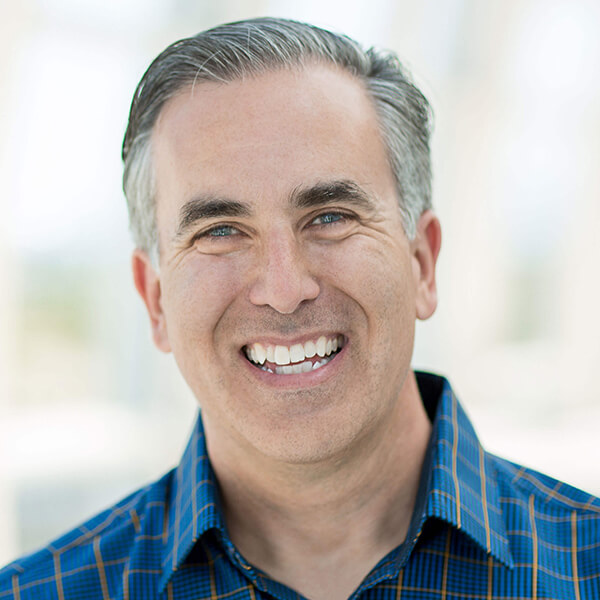 Curious about Web3, but don't know where to start or who to trust?

Introducing Web3 for Beginners, a course taught by Michael Stelzner, the founder of Social Media Examiner.

Learn the basics of Web3 and apply it to your business with this FREE comprehensive course.
CLICK HERE TO GET FREE ACCESS