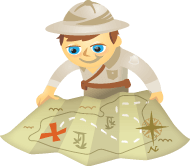 Has your business set up a Google+ page?
Google+ is growing at an impressive rate. In less than one year, Google has reached over 90 million registered users—far exceeding expected growth rates.
According to CNN's Mark Millan, it took Facebook about four years to grow to that many users. It took Twitter almost five years to grow to the same size.
There's No Leap of Faith With Google+
You already know Google is important to your business. Just check your analytics. Which search engine are people using to find your website? Google. And if you're using YouTube effectively, chances are YouTube is driving traffic to your site too. News flash: Google owns YouTube.
If Google is sending you the majority of your traffic, doesn't it make sense to figure out how to help them send you more? Google+ is the answer.
It's like Facebook: On Facebook, people can "like" your business. That allows your business' page updates to have a shot at getting into readers' timelines. People can do that on Google+ too; it just involves adding your business page to a "circle." This similarity may help people feel more comfortable trying a new platform.
But it's not Facebook: Facebook does weird things with the information on pages. But Google wants the information to be found, so it uses Google+ to impact search results.
It's easier for your customers to share your posts than on Facebook: Like Twitter, Google+ has made sharing much more targeted for your customers. If you post something about a new type of bacon you sell, they have the ability to share it with only their friends who are interested in bacon.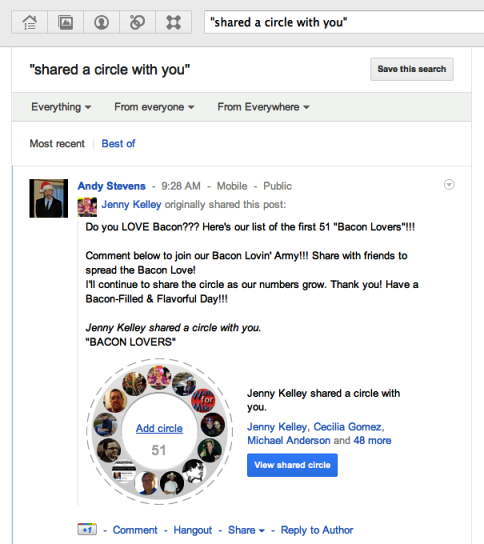 And if they're using Google+ in the Chrome browser, they can have an extension like "Replies and More for Google+," which lets them share posts with their Facebook friends and Twitter followers at the same time they're sharing on Google+.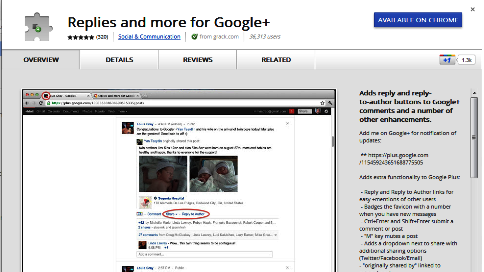 Six Google+ Business Page Tips
Here are six steps to help your business grow in Google+ influence and in search engine results.
These steps will increase your chances of getting seen on Google+, and more importantly, help Google drive traffic to your page.
#1: Fill Out Your Page
The first thing you need to do is create a page for your business. For step-by-step directions, check out Kristi Hines' How to Set Up a Google+ Page for Your Business.
As you're setting up your business page, focus on using keywords as you fill out the Introduction in your Google+ page's About section. Use both the keywords you want to rank high on and the keywords your customers are using.
And as you fill out this section, be sure to think about what would be attractive to your customers. The day Google opened business pages, Chris Brogan tweeted: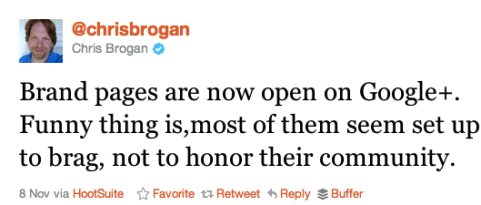 #2: Add Links Throughout Your Page
Google+ business pages allow you to add links in lots of different places. Take advantage of it! You are able to create links in the Introduction section.
In the image below, you see examples of inserting links as phrases (like "fundraising training"), as a web page (like "FundraisingCoach.com") or as a straight web link (like "http://fundraisingcoach.com/subscribe/).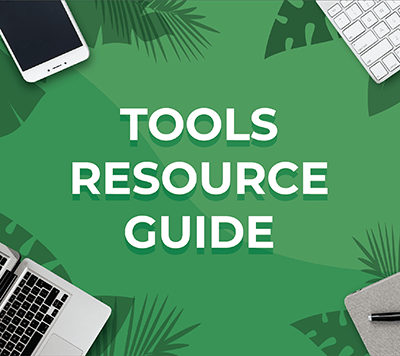 Looking for something to make your life easier?
Discover the tools we recommend to drive engagement, save you time, and boost sales across your entire marketing funnel or business.
Whether you need help planning content, organizing social posts, or developing your strategy, you'll find something for every situation.
FIND YOUR NEXT FAVORITE TOOL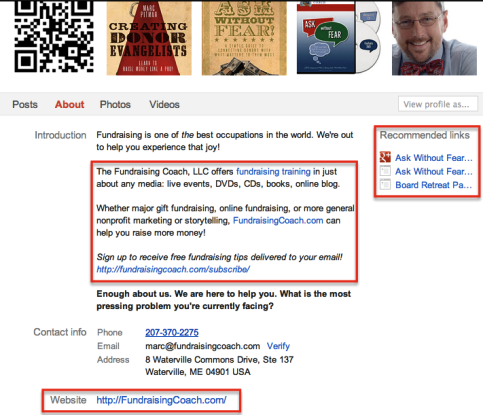 These links will help you get found in searches. And more importantly, they will help customers go directly to your website.
Get Your FREE Course: Web3 for Beginners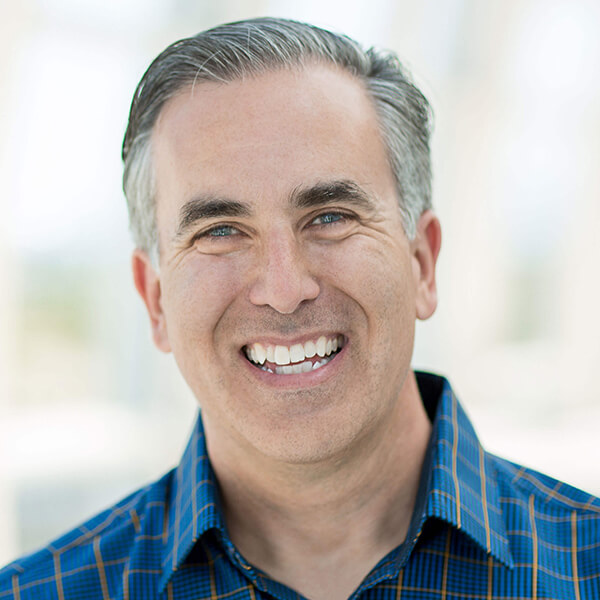 Curious about Web3, but don't know where to start or who to trust?

Introducing Web3 for Beginners, a course taught by Michael Stelzner, the founder of Social Media Examiner.

Learn the basics of Web3 and apply it to your business with this FREE comprehensive course.
CLICK HERE TO GET FREE ACCESS
#3: Make Use of the Hover Text
As with setting up personal Google+ profiles, you can influence what people see when they mouse over your business name in Google+. They might do this when searching on a topic or simply responding to a post.
So you'll want to have a compelling, short tagline.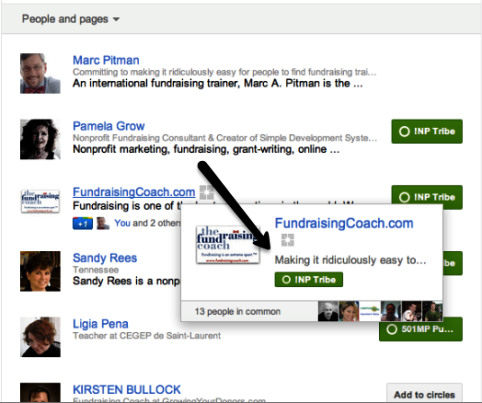 You can see that only the first five words of the tagline made it onto the hover card, so make them count!
#4: Promote Your Business Page Everywhere
One of the best ways to get people to follow your Google+ business page is to let them know you have one! In addition to putting the link in your email footer and on all of your other social media pages, you can add a badge to your site.
Google+ offers a way to make a badge. But a prettier way to make a badge is to use a site like Widgets Plus. This site allows for an impressive amount of customization.
Including an interactive badge helps people circle you while on your site. They don't have to go to Google+ to do it. As soon as they circle you, they'll be able to see your updates in their news feed.
Getting people to circle you is crucial. Being in more people's circles, or having more Google+ followers, improves your position on regular Google searches.
And at this point, businesses can't circle people until people have circled them first! You'll want to be aggressive in telling people about your Google+ page so you'll be able to share with them too.
#5: Get Your Employees on Google+
Because your posts are generally only seen by the people who've circled you, you want to encourage your employees to set up personal Google+ profiles. You can't tell them how to use those profiles. But you can ask that they add your website as a link in their Links section. You should also ask them to share your business page and its posts with their friends.
#6: Be Interesting
Steps 1-5 set the foundation for Google+ dominance. But only interesting posts will keep you there. Unfortunately, interesting is defined by your customers. Here are some tips to make your posts interesting:
Experiment across platforms. Try posting the same updates on Facebook and Google+ and see where you get the better response. You'll be surprised at how the followers interact differently.
Try posting your blog in Google+. If you already have a blog, rather than simply posting a link to it in Google+, try posting the text and the link in an update. Posts that take up more of someone's news feed seem to gain more traction than the Twitter-like 140-character updates.
Use pictures and video. Pictures and video work incredibly well on Google+. People are far more interested in sharing images then straight text posts.
Be quirky. Google+ users are very interested in sharing and commenting on quirky posts. So if there's any way for your business to do something quirky, it will help people become interested in you. One great example is this picture of a Crockpot from Jeremiah Owyang. Posted soon after Google+ opened, his question generated lots of conversation about food and workplaces.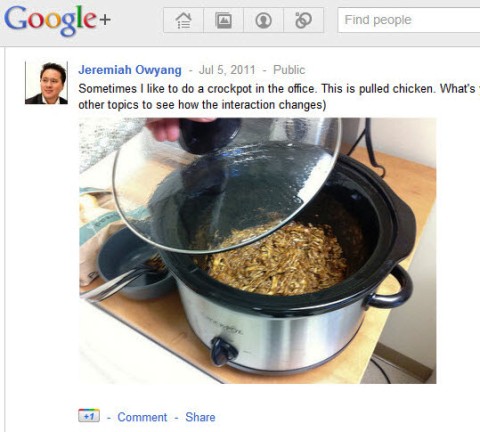 What could you ask your followers that would make your company seem more "human" and generate comments?
Google+ Is Open for Business
While still new, Google+ is open for business. And it will benefit your business both in search engine results and increased interaction with customers.
What do you think? What businesses have you seen using Google+ in remarkable ways? Leave your questions and comments in the box below.
Get Your FREE Course: Web3 for Beginners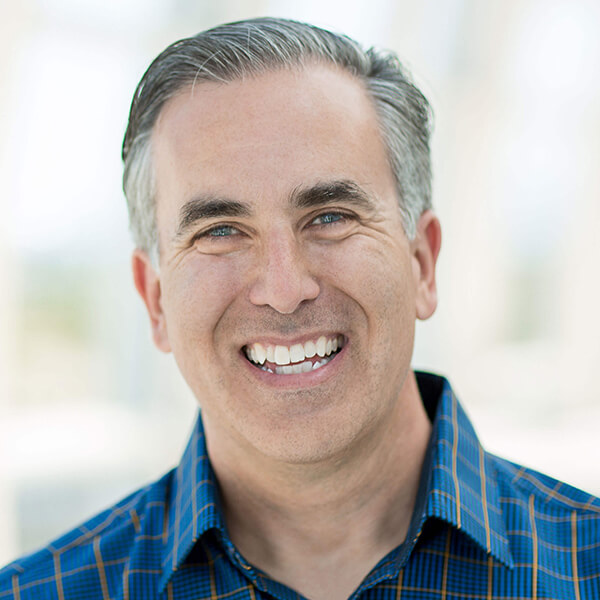 Curious about Web3, but don't know where to start or who to trust?

Introducing Web3 for Beginners, a course taught by Michael Stelzner, the founder of Social Media Examiner.

Learn the basics of Web3 and apply it to your business with this FREE comprehensive course.
CLICK HERE TO GET FREE ACCESS