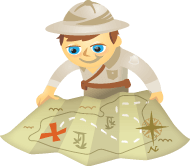 Want to drive more sales on social media?
Looking for ways to encourage more people to purchase?
A few adjustments can help you optimize your social commerce efforts and stay ahead of the competition.
In this article, you'll discover five ways to sell more with social media.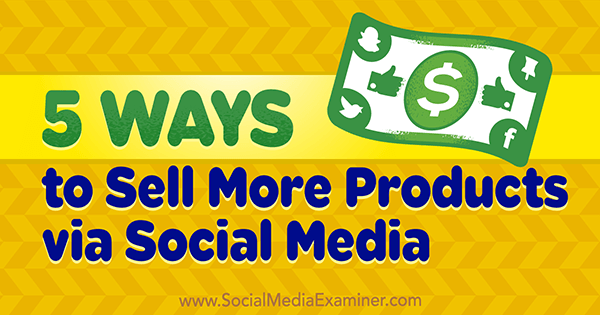 #1: Discover Which Platforms Your Customers Use Most
An important initial step for a successful social commerce plan is assessing where your customers are most active. You'll also want to find out which social network has the highest conversion rate when users visit through a social link.
Conduct an audit to find out where your customers talk most about your brand, industry, product/services, and competitors. Monitoring conversations provides insight into where the discussions are. Use social media monitoring tools to track, listen, and engage with potential and existing customers.
Jimmy John's regularly monitors social conversations, even when the company isn't tagged. This creates opportunities to interact with customers and build better relationships. Social media monitoring lets you easily track audience engagement and growth across platforms over time, assess trends, and determine where to invest your time and effort.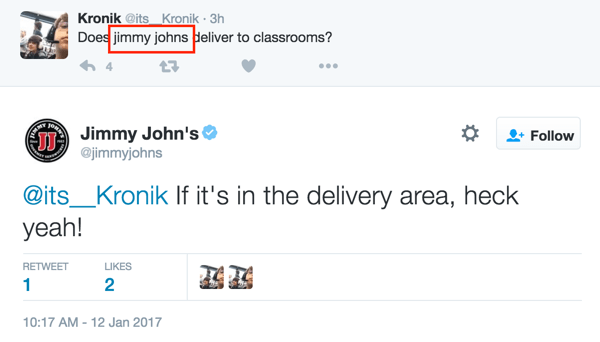 Many businesses diminish the impact of their efforts by spreading their work across too many social platforms. Instead, focus on your priority platforms. Find your top two or three networks based on audience engagement and go from there.
#2: Make the Purchase Process Simple
Don't overcomplicate your social media marketing. Stay focused on your main objective: selling.
Most consumers are looking for simplicity. They're more likely to recommend a product or service when the purchasing journey is easier. If your sales funnel requires several clicks and on-page searches before customers can make a purchase, you're probably doing it wrong.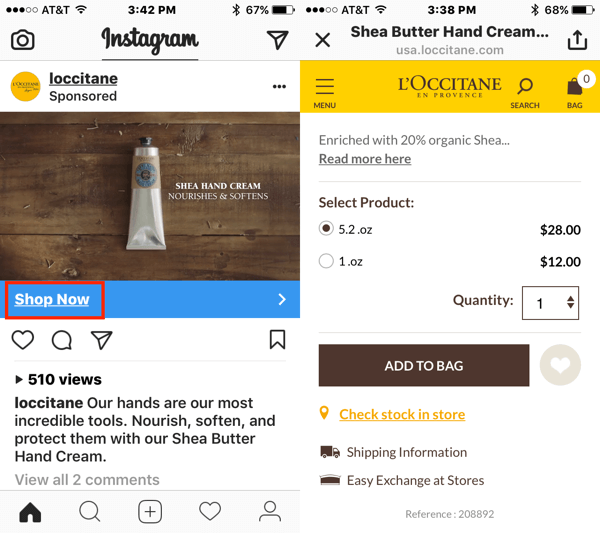 Your buying process needs to be as straightforward as possible. Get right to the point and make it easy for consumers to navigate from social networks to your landing pages.
Ensure your social copy is direct and has a strong call-to-action (CTA) phrase. Your content should not only be action-driven, but also lead people to exactly what they expect. Limit site redirections and other common link errors to get the most out of every click to your site from social.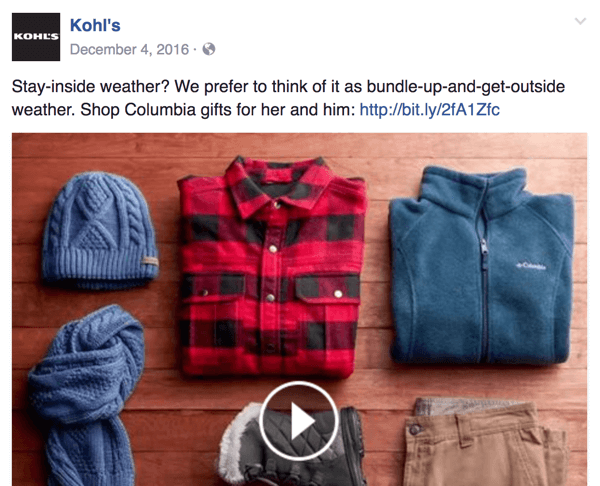 #3: Optimize Your Site for Mobile Social Media Users
Your mobile presence is more important than ever. We've passed the tipping point of mobile Internet users compared to those on desktop. This means the mobile shopping experience from your social channels has to be fluid and simplified.
For starters, assess how well your site performs on a mobile device. Page speed is one of the most critical aspects of site performance. You can use a free tool like Google's PageSpeed Tools to test your site's speed on desktop and mobile devices and get tips for improving it.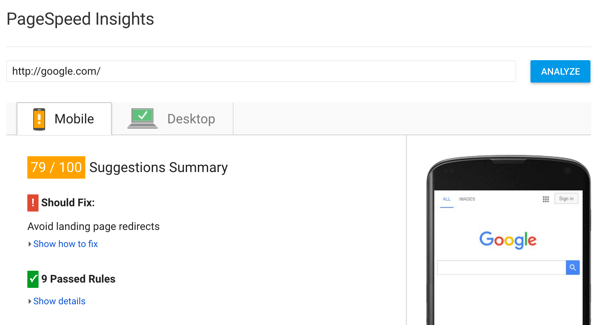 You can also run a mobile-friendly test for your website with the same tool.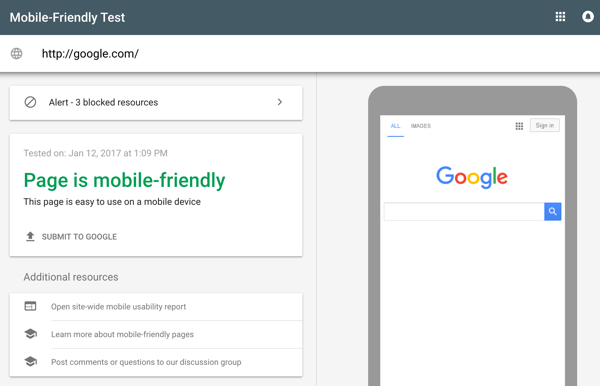 Consider optimizing photos for mobile; minifying HTML, CSS, and JavaScript; and prioritizing visual content. Addressing these common problems will make your site faster.
Many consumers won't buy from an online site again if their first experience was hindered by poor site performance. For businesses selling on social, it's all about ease of use: how simple it is for consumers to get from point A to point B (social media post to checkout).
#4: Use CTAs to Guide Buyers
For mobile users, it's not only about site speed and simplicity. You have to make it clear to consumers what you're selling and how they can make a purchase. This means your message has to be clear on mobile. You can start by adding a working call to action.
Consumers regularly make purchasing decisions on social networks like Pinterest, Instagram, and Facebook. More specifically, your Facebook business page gives you the option to choose from 11 CTAs.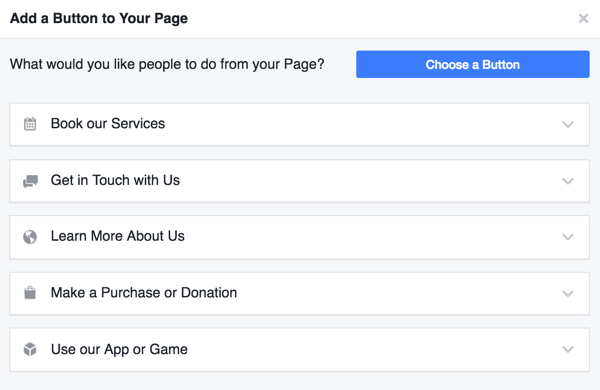 For Instagram, you can choose from eight CTAs for photo and video ads, including Apply Now, Book Now, Contact Us, Learn More, Shop Now, and others.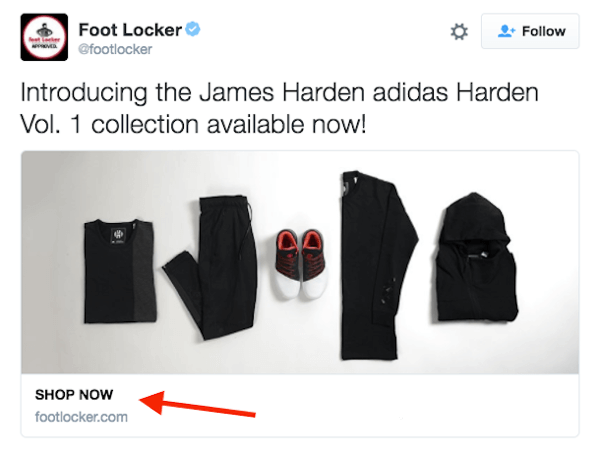 Use your social media buttons to do the heavy lifting for your mobile campaigns. No matter which social media channel you choose, your CTA buttons should clearly guide your customer's purchasing journey.
#5: Encourage Customer Reviews
Social media is one of the best tools for building brand loyalty and gaining new fans. For social commerce, don't forget about the importance of customer reviews and conversations about your product or service. According to Pew Research Center, 40% of U.S. adult consumers say they always or almost always read online customer reviews before making purchases.
When a customer has something wonderful to say about your business, how are you capturing that sentiment on a review site? Don't sit back and expect your customers to flock to review sites to say nice things. Gaining customer reviews requires some push and pull.
To be proactive about customer reviews, track conversations that mention your brand, product, or service on social media. A social media monitoring tool can streamline this process to capture negative and positive experiences customers are sharing about your brand.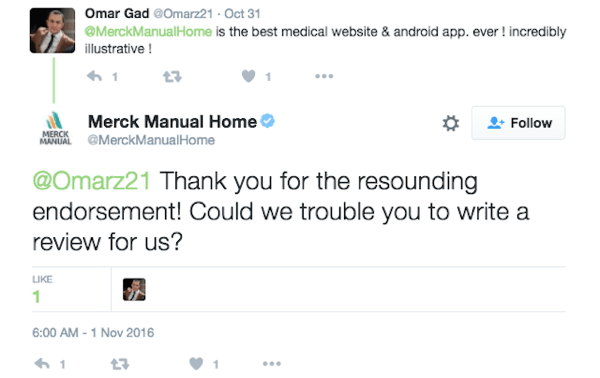 Once you have a steady stream of conversations, it's time to encourage or provide an incentive for people to leave reviews. People who write positive reviews can already be considered passionate or power users. But it's important to lead the rest of your best customers in the right direction for reviews.
While direct emails asking about customer experience work well, so does reaching out to users on social. Build relationships with people who talk about you online. For negative sentiment, your goal is to rebuild trust. For positive comments, ask users if they'd be willing to share their comments on review sites.
When you request a review, provide a link and enough detail that it's clear where you want people to comment. Again, show your customers you appreciate their time and effort in speaking about your business. Monitor and respond to reviews over time, especially if customers share a negative experience or constructive feedback.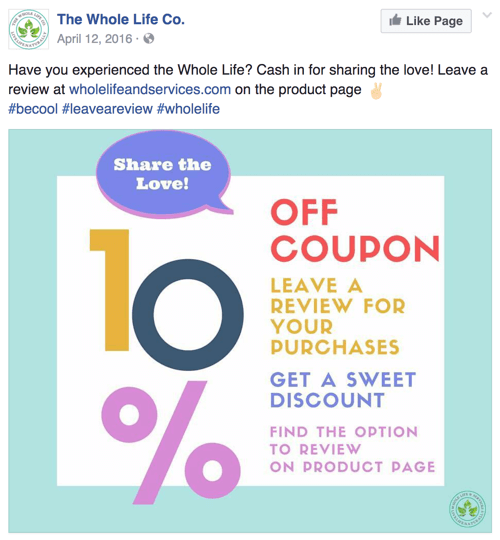 Consider including discounts for giving in-depth feedback. Or if that's not in your budget, ask to share users' positive remarks on your social channels. People love being acknowledged by businesses and a simple social share can go a long way.
Conclusion
Social commerce is the new direction of ecommerce and social selling. YotPo found that online stores with an active social presence have a 32% higher sales rate than those without.
Your social team also needs to be able to process incoming messages across networks as fast as possible. Only 1 in 6 social messages from customers receives a response from the retailer. And the demand for social answers is only increasing.
In addition to being present on social media and responsive, the five tips in this article can help you improve your social selling efforts and stay ahead of your competitors.
What do you think? Do you use some of these tactics in your social commerce? Do you have any other tips to share? Let us know in the comments!