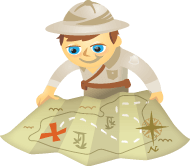 Do you use social media to keep existing customers engaged with your business?
Interested in effective ways to strengthen those relationships?
Social media marketing can help deepen your connections with existing customers so they continue using your product or service.
In this article, you'll discover five ways to increase customer retention via social media.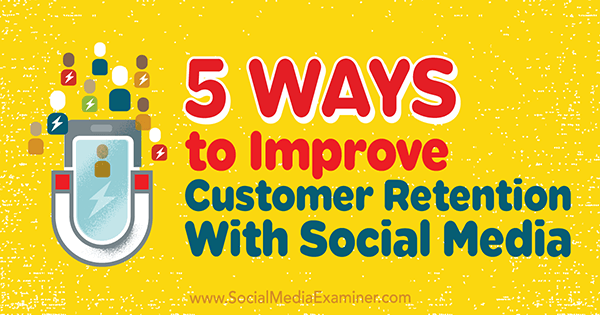 How Customer Retention Yields Revenue
It's no surprise that new customers are an important source of revenue for growing companies. But retaining and selling to existing customers can also be a significant source of growth.
A few years ago, the White House Office of Consumer Affairs pointed out it's six to seven times more expensive to acquire new customers than to retain existing customers. Market Metrics confirmed this in a study with its own research, indicating it's 60% to 70% easier to convert an existing customer than a prospect.
Does this mean you should give up on converting new customers? Not at all. What it does suggest is that you should dedicate a lot of energy toward retaining existing customers. The return on that investment will probably be substantially higher than efforts to attract new customers in an increasingly crowded market.
One of the more effective ways to retain existing customers is through social media. The reason for this is social media is a deeply personal platform that delivers deep insights into customers' behaviors and preferences. Here are five ways to boost customer retention with social media.
#1: Get to Know Your Customers as Individuals
Customers want to be more than just a number or email address you send invoices to. Get to know them better and learn what's important to them. The more you know about them as a community and as individuals, the easier it will be to anticipate your customers' needs and offer appropriate solutions for new challenges they face.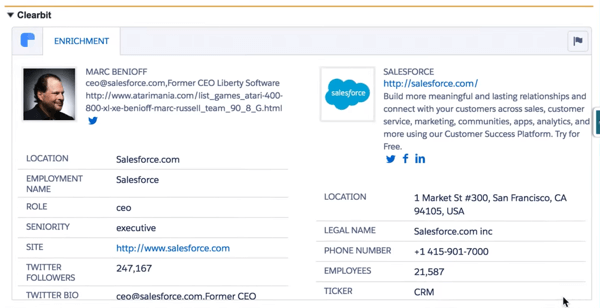 Profile enrichment services will help you fill the gaps in your knowledge about your customers in your CRM solution. For example, Clearbit for Salesforce can scour social media services and other available data sources for insights and deliver more complete profiles of each audience member.
Armed with these insights, your sales team will be better equipped to personalize sales pitches and appeal directly to your customers' real needs.
#2: Reach Out on LinkedIn When Customers Visit Your Website
The vast majority of visitors to your website are anonymous. Short of your visitors logging into your site or otherwise identifying themselves when they browse your pages, you probably don't know much about the individuals visiting your site at a given point in time.
This represents a tremendous opportunity. What if you could identify which of your clients visit your site and what they dropped by to learn?
Get Your FREE Course: Web3 for Beginners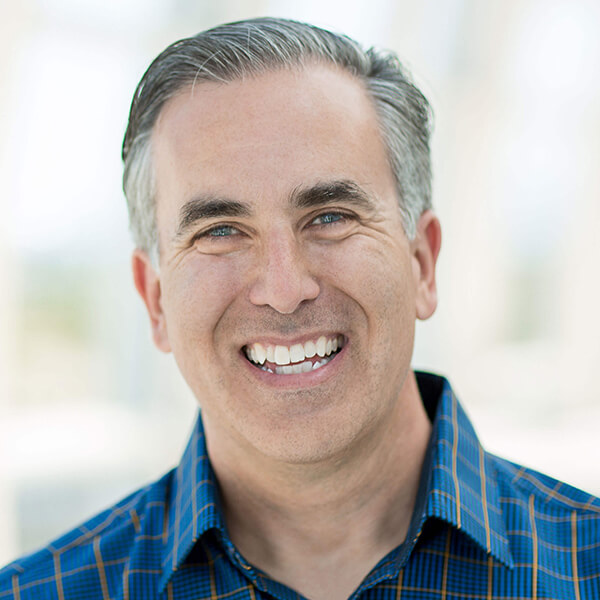 Curious about Web3, but don't know where to start or who to trust?

Introducing Web3 for Beginners, a course taught by Michael Stelzner, the founder of Social Media Examiner.

Learn the basics of Web3 and apply it to your business with this FREE comprehensive course.
CLICK HERE TO GET FREE ACCESS
Leadfeeder lets you identify site visitors based on their companies' IP addresses and then browse logs of which web pages each visitor is most interested in. The app syncs with your LinkedIn profile to reveal your closest connections at visiting companies. It can also push this data to your CRM.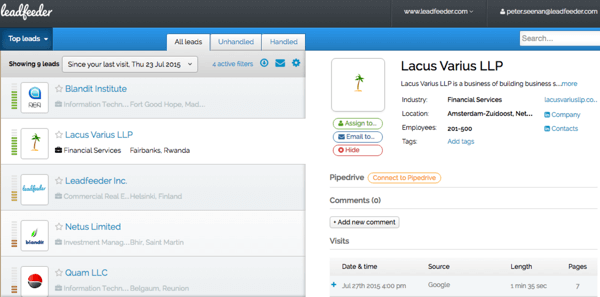 These insights are a perfect starting point for proactive, personalized engagement. You can follow up via InMail or phone call to offer more information, or upsell clients on a newer solution that might provide additional value to them.
#3: Make Sure Your Business Is Easy to Find on Social Media
This sounds obvious, but far too many businesses are difficult to find on social media. They either restrict their activities to one or two social networks and ignore the others, or simply don't promote their social media profiles enough for anyone to notice.
The customer service experience has changed profoundly in recent years. Email and call centers remain valuable touchpoints for customers. At the same time, however, increasing numbers of customers are active enough on social media that they expect you to be reachable where they are.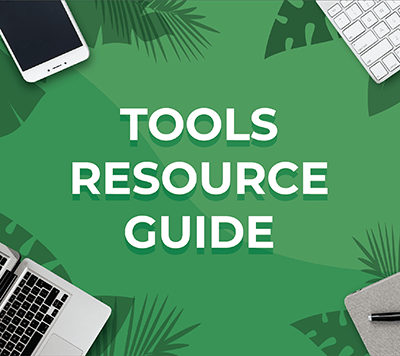 Looking for something to make your life easier?
Discover the tools we recommend to drive engagement, save you time, and boost sales across your entire marketing funnel or business.
Whether you need help planning content, organizing social posts, or developing your strategy, you'll find something for every situation.
FIND YOUR NEXT FAVORITE TOOL
Solving this challenge is relatively easy. Identify the social media platforms where your customers are active and talking about you, and be sure to maintain active profiles on those platforms. Then promote your various social media profiles on your site and in your communications with customers.
Make sure customers know they can reach you through the social network of their choice. Tools like Zendesk and Sprout Social offer aggregate inbox interfaces that make it easier to interact with people no matter what channel they use to message you.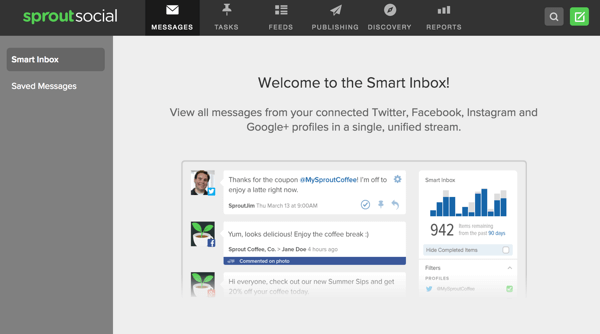 #4: Serve Your Customers Where They Spend Their Time
Again, being dedicated to solving your customers' challenges means your customer support team needs to maximize efficiency and effectiveness on social media.
Traditionally, customer service interaction has been primarily conducted through call centers, email, and companies' websites via support forms. Fortunately, the major social networks have embraced their changing roles and developed powerful solutions to help you optimize support efforts from within social apps.
Twitter has expanded its Direct Messaging system to give customer support teams the ability to automate welcome messages and add a series of buttons to expedite the resolution of common issues.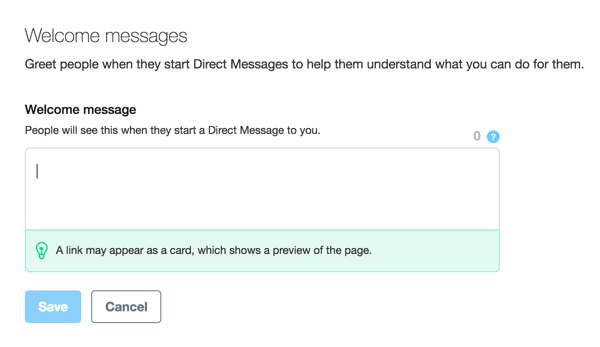 Facebook has added integrated messaging to business pages, giving customers a direct line to your support team. As with Twitter, you can add a custom welcome message and an away message to let customers know when they can expect follow-up from your team.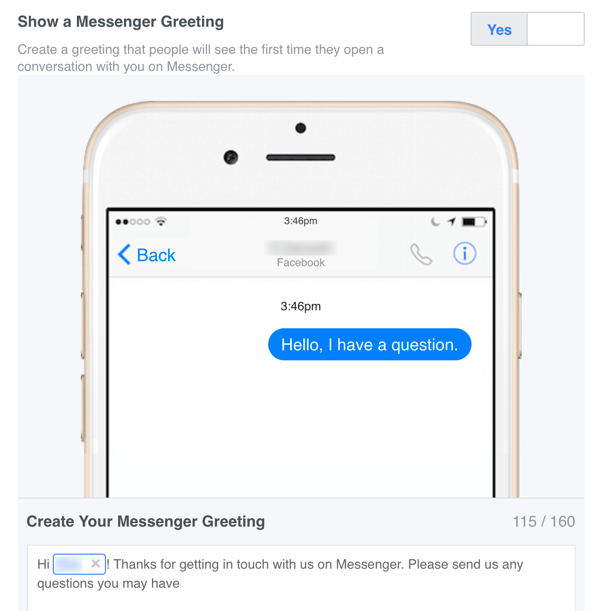 The benefits for your customers include more effective points of contact with your support team and faster resolution of their issues.
#5: Help Your Customers Spread the Word for You
Whether you're listening or not, your customers are talking about their experiences with you on social media. According to Pew's December 2016 Online Shopping and E-Commerce report, 39% of U.S. adults have posted on social media about their experiences or sentiment about brands. Approximately 55% of Millennials and 50% of Generation Xers have done so.
Look out for customer testimonials on social media and share them with other customers. You can do this through your Facebook page, on Twitter, and elsewhere whenever customers @mention your business. Testimonials are a powerful form of social proof, which is that magical emotional trigger that can drive viral shares.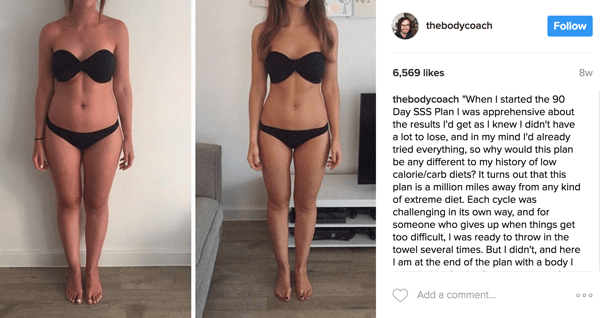 Be sure to retweet or repost customers' raves and reach out to them directly if they express dissatisfaction on social media. When you reach out directly to a customer on social media, even if you do it privately to address a complaint, you might be able to persuade an uncertain customer to stick with your solution and even reverse a customer's decision to move to a different solution.
Conclusion
It's astounding how often companies lose sight of the critical importance of preserving their relationships with their clients. There's arguably no better place to cultivate relationships aimed at retention than social media. What's more, social media channels are great for developing one-to-one relationships and deriving deep insights into customers' behaviors and preferences.
Social media marketing is an effective way to deepen your relationships with existing customers and persuade them to continue using your solutions into the future.
What do you think? Do you use some of these tactics to retain customers? What tips can you offer? Please share your thoughts in the comments below.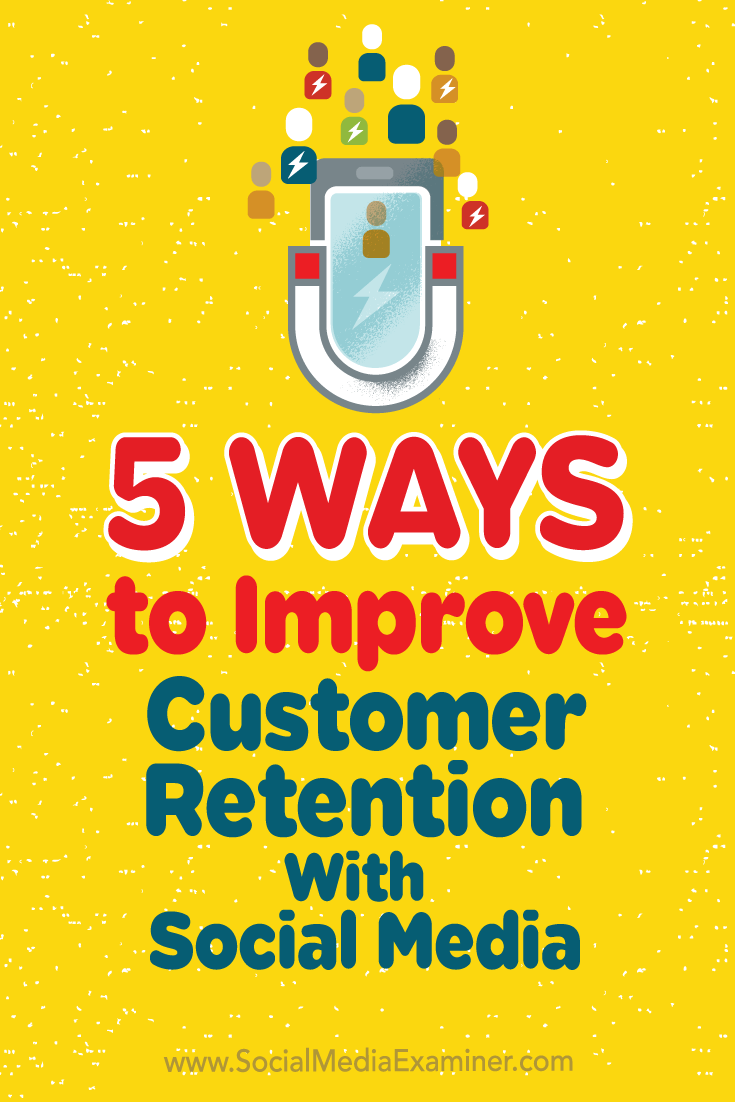 Get Your FREE Course: Web3 for Beginners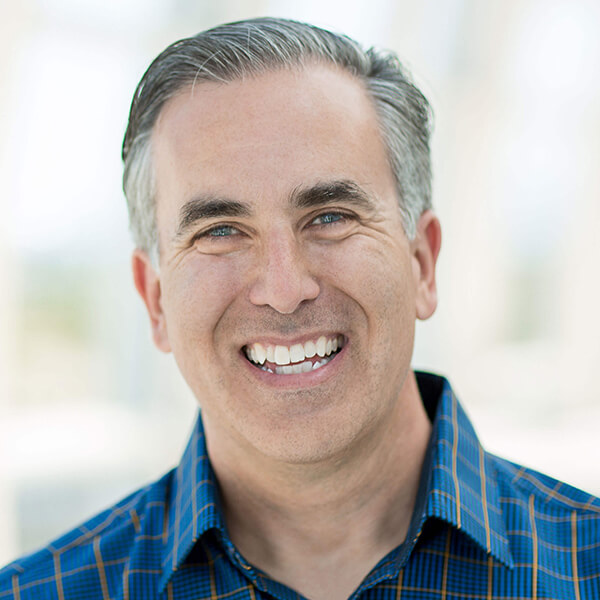 Curious about Web3, but don't know where to start or who to trust?

Introducing Web3 for Beginners, a course taught by Michael Stelzner, the founder of Social Media Examiner.

Learn the basics of Web3 and apply it to your business with this FREE comprehensive course.
CLICK HERE TO GET FREE ACCESS