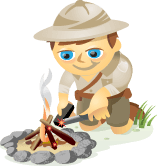 Are you looking for new apps to enhance your Twitter experience? Twitter has turned into a major real-time news source and is no longer a procrastination tool.
In order for us to filter and manage the ever-dynamic Twitter, a number of new apps have emerged.
This article will cover five new tools to help make it easier for you to reach your social media goals and help you keep up with the "latest" on Twitter.
#1: Get rid of the noise
Facebook lets you hide annoying posts, so why not Twitter?
It turns out there's an app called Proxlet that does this and more. And it works with your favorite clients like Twitter (via Chrome extension), TweetDeck desktop, Twitter for iPhone and others.
You can block spammy apps, temporarily mute loud users, filter out annoying hashtags, and breathe a little easier.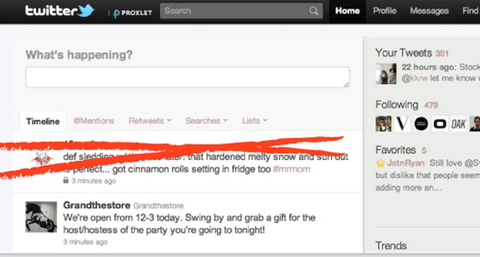 #2: Deepen your relationships
Nurph gives you Twitter chat rooms, so you can stop fighting the 140-character limit and get a room!
Simply tweet a link to bring your friends and followers together for a real-time chat without taking over your followers' timelines with long conversations.
Nurph chat rooms come complete with Twitter profile integration, tweet streaming and hovercards—so you're looking at a highly optimized, Twitter-specific chat service. Nurph is one of those things you just have to try!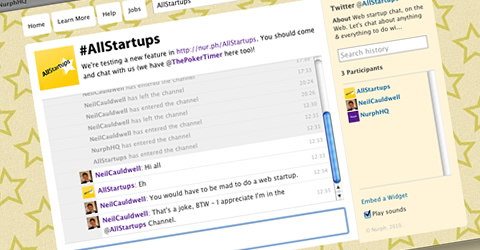 #3: Share and track your blog content
Dlvr.it is your smart online mailman that delivers your content to various platforms and also tells you how many people enjoyed reading it. So when you publish news on your blog(s), it's delivered to all relevant places on the web.
Launch Social Projects Faster and Easier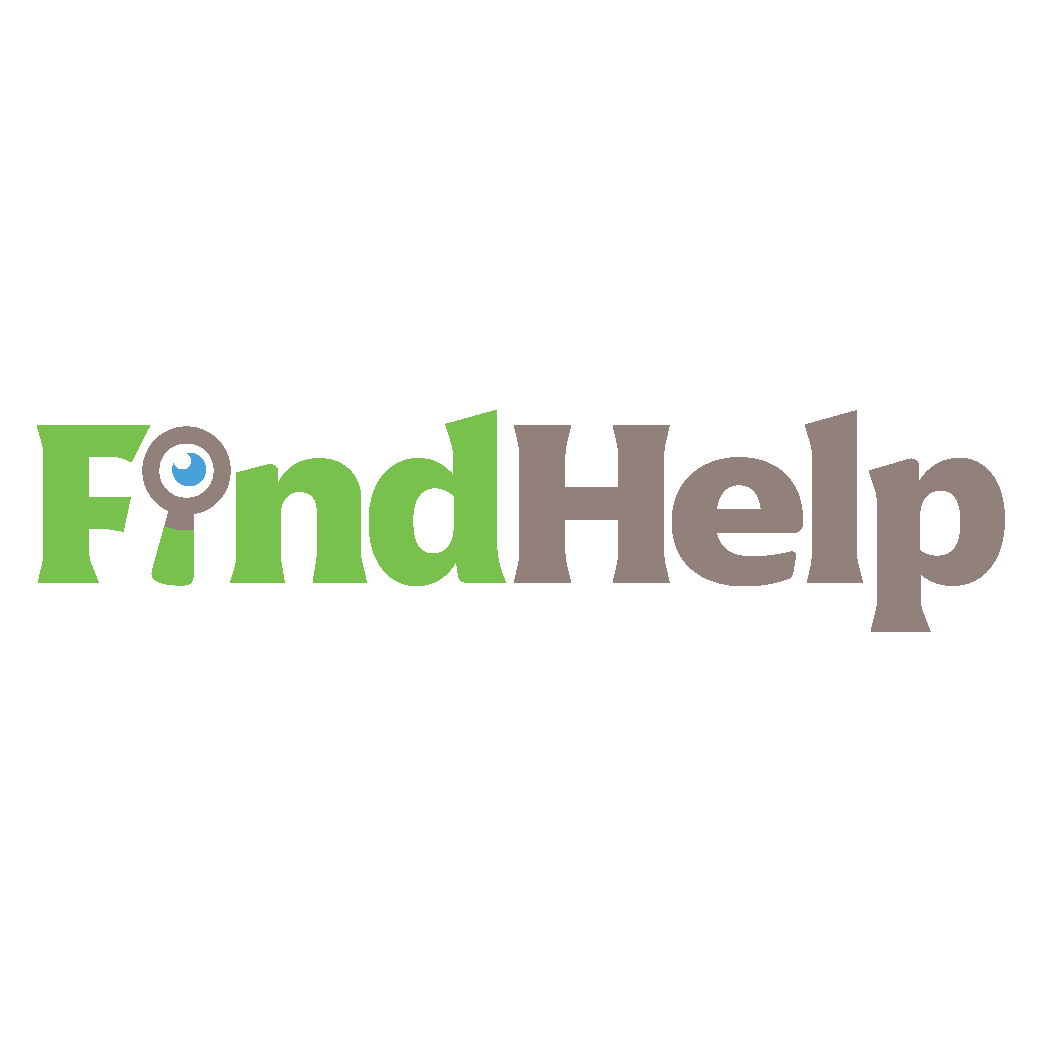 Looking for a content creator, campaign manager, or strategist for your social channels or a special project?

Find the right expert for even the most complicated project or campaign in just a few clicks with our new FindHelp marketplace. You'll have more time to focus on other areas of your business without sacrificing your social presence. Browse highly qualified Facebook and Instagram experts today.
FIND HELP TODAY
This means your Twitter account, your Facebook profile or wherever you want it to be. And on top of that, Dlvr.it also tells you how many clicks your published content received. That might come in handy for your social media efforts as well.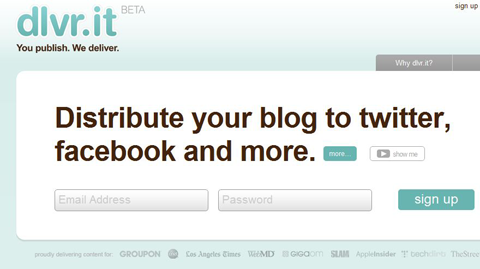 #4: Making sense of it all with awesome stats and metrics
After putting some new tools in place to create content, now is the time to make sense of it all and get a bigger picture of your impact. This is where Twoolr comes in and provides you with all of the data you need to analyze your Twitter efforts.
Twoolr provides you with those metrics that matter most, giving you interesting visualizations such as usage trends, associated clouds and user comparisons. You access it all intuitively from the dashboard and are even able to receive growth and community reports straight to your inbox. It's simple and presented in a slick design.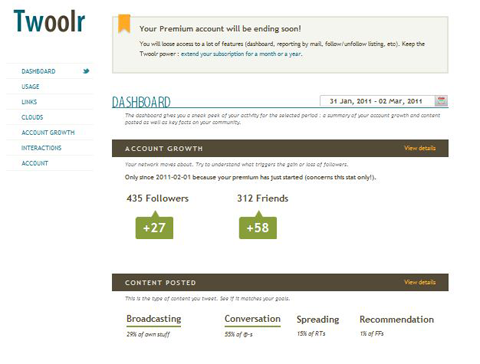 #5: Already a Twitter pro? It's time to extend your reach
Finally, if you feel you're already a master of the Twitter game and want to build on that, here's one more great tool I came across recently. It's called Triberr and it allows you to create a tight network of fellow bloggers, sharing your posts and exchanging ideas.
No Longer Just for Tech and Finance Nerds...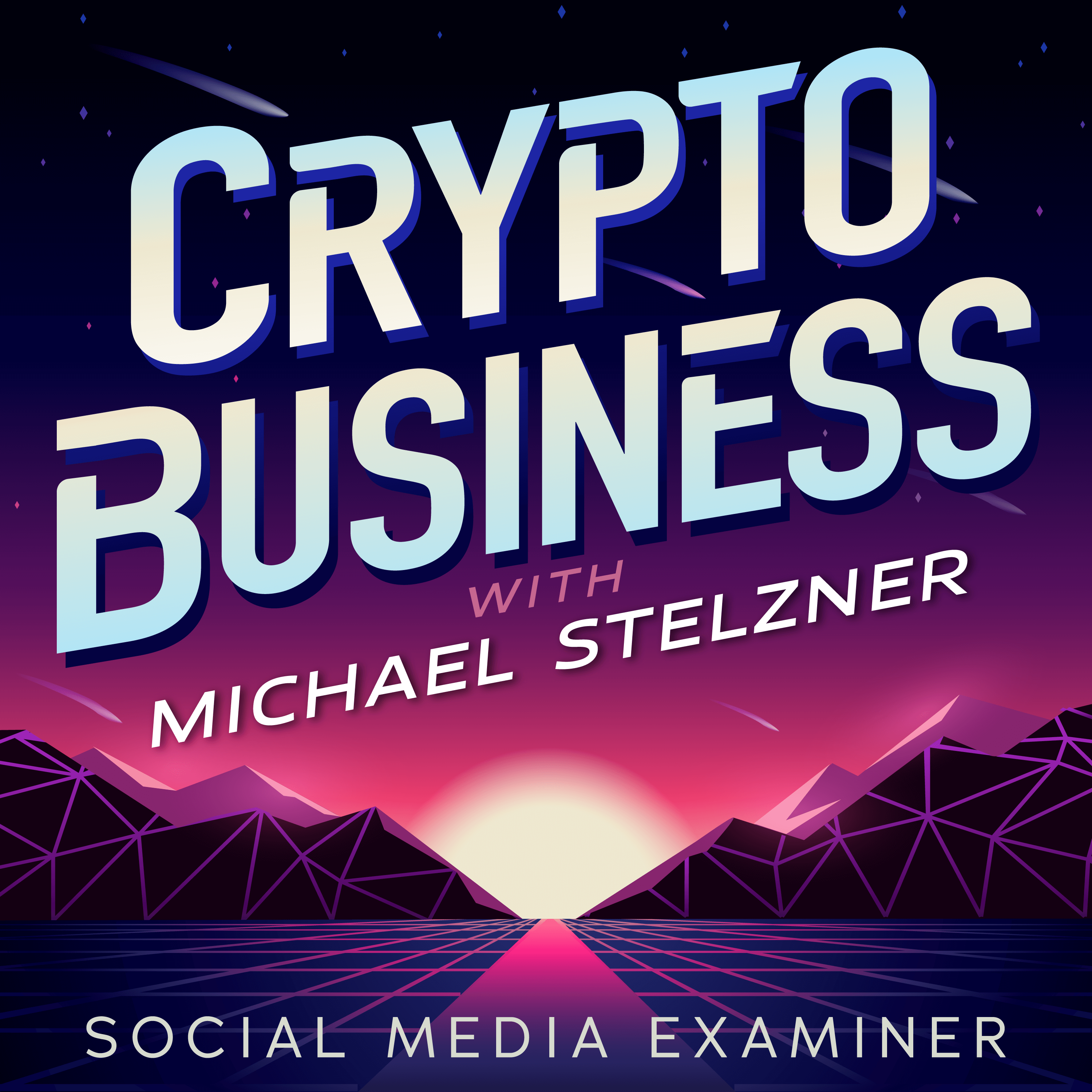 Originally just for people who understood the jargon, Web 3.0 is now the business playground for entrepreneurs, creators, and marketers.

Whether you're a newbie or have already gotten your feet wet, you can learn the ins and outs of NFTs, DAOs, social tokens, and more on the newest show hosted by Michael Stelzner—the Crypto Business podcast.

Follow the show on your favorite podcast platform to find out how to make Web 3.0 work for your business.
FOLLOW THE SHOW
It's an invite-only network, where you can create "tribes" with other bloggers. Once you're part of a tribe, you instantly share each other's posts via Twitter, multiplying your reach and retweets instantly. The fact that it's invite-only and no more than 7 members per tribe guarantee that it remains high-quality and spam-free. You can think of it as a human Twitter feed with tight quality control.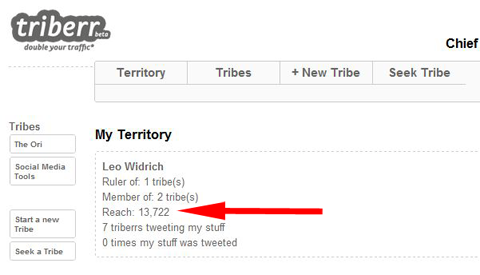 I hope you're now prepared to stay on top. Let us know which tools you use to keep up with Twitter. Leave your comments in the box below.
Curious about NFTs, DAOs, and Web 3.0?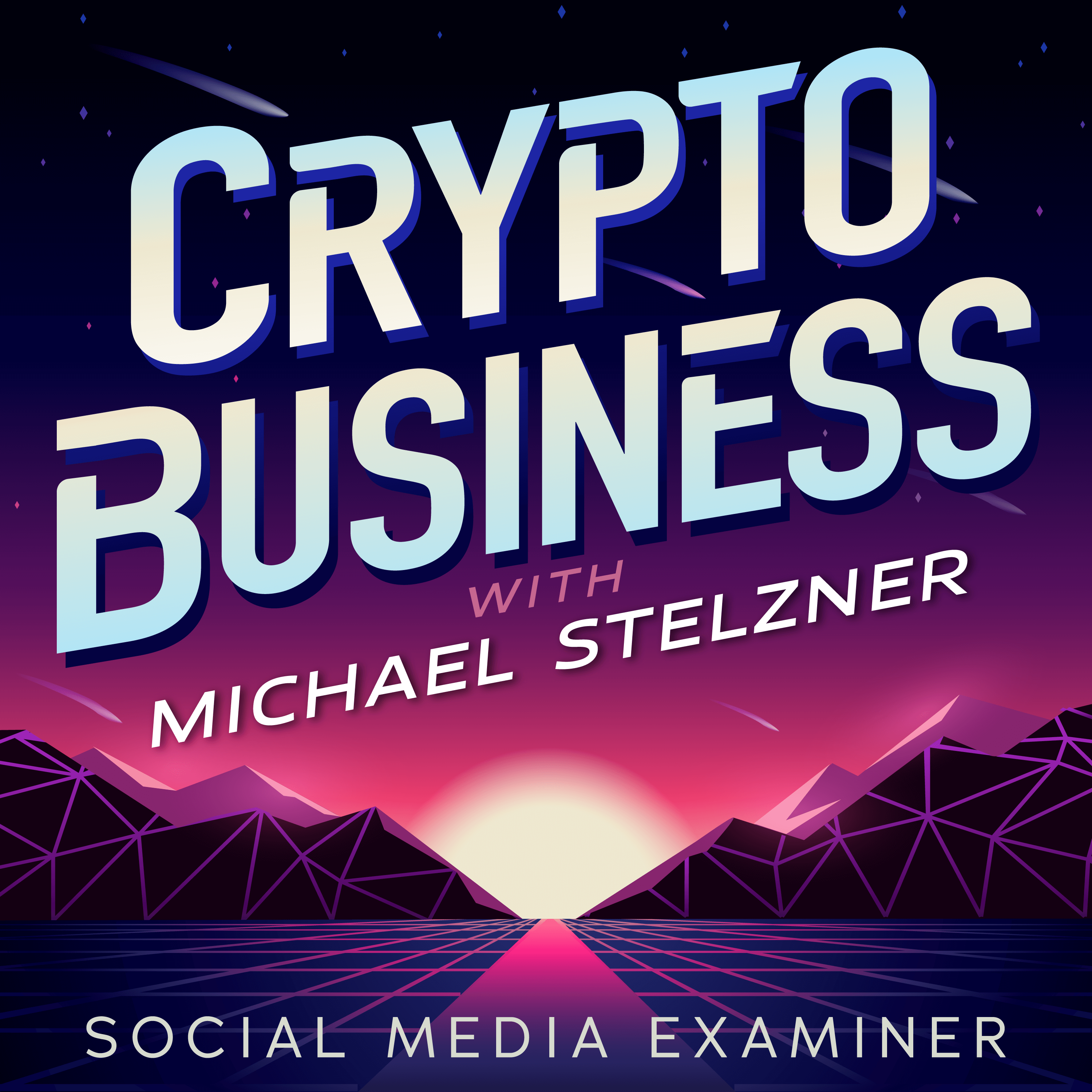 Follow the Crypto Business podcast to find out how NFTs, social tokens, DAOs (and so much more) will affect your business in the near future.

Every Friday, host Michael Stelzner interviews leading industry experts about what works right now in Web 3.0 and what to expect in the future, so you can prepare your business for the shift, even if you're a total newbie.
FOLLOW THE SHOW