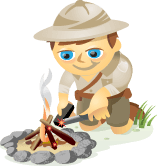 Are you looking for tools to better manage your Facebook page?
Do you need help creating and finding compelling content to share with your fans?
It's a juggling act to share the right content, engage with fans and track trends.
In this article you'll discover five must-have tools every Facebook page admin can use to create and share content that kills.
#1: Create a Monitoring System
Hyperalerts is a versatile tool you're going to love. It notifies you via email about items you choose such incoming Facebook comments or messages, published posts and more.
You could rely on Facebook's messages and the activity log, but they aren't always reliable and you can miss things. With Hyperalerts, you don't have to worry about missing anything.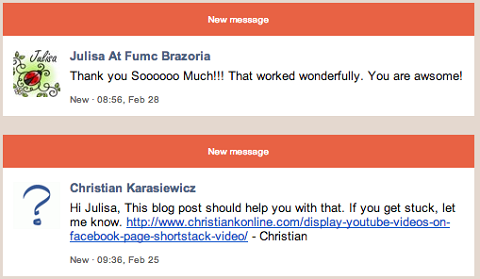 Hyperalerts' customization options let you create a system that works on your terms.
You can customize your alerts based on type of post (updates, comments or messages), who's posting (fans, admins or anyone) and how often you want to be notified.
For example, if you want a synopsis of all posts that page admins published for the week, you can set up an alert and get a digest emailed to you every week.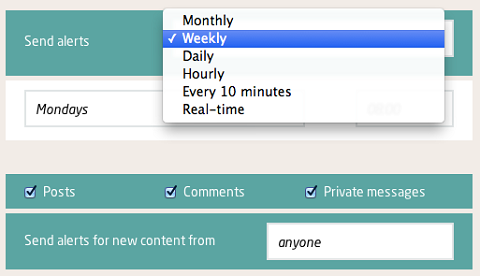 Depending on how involved you are with your page, you can get updates as immediate as real time or as infrequently as monthly.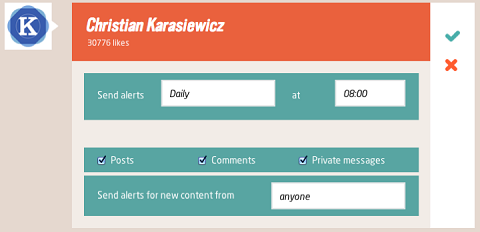 While it's great to get alerts based on what you need when you need it, where Hyperalerts really shines is in its ability to monitor competitors' Facebook pages.
Facebook's Pages to Watch feature feeds you information about how competing Facebook pages' fan numbers are doing (increasing or decreasing). But the number of fans isn't indicative of the competing page's engagement, and that's what you're really interested in, right?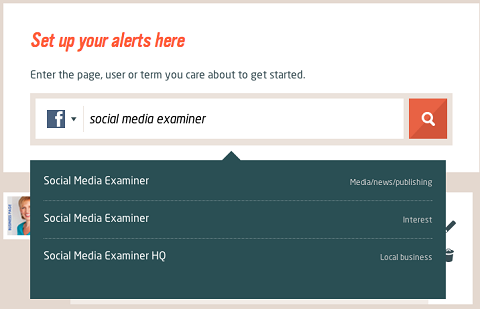 Hyperalerts identifies the type of content other pages are sharing and what their fans are saying, then sends you an email with specific posts and comments from their fans. Now you can monitor your competition right from your inbox!
Get Expert Social Media Marketing Training from the Pros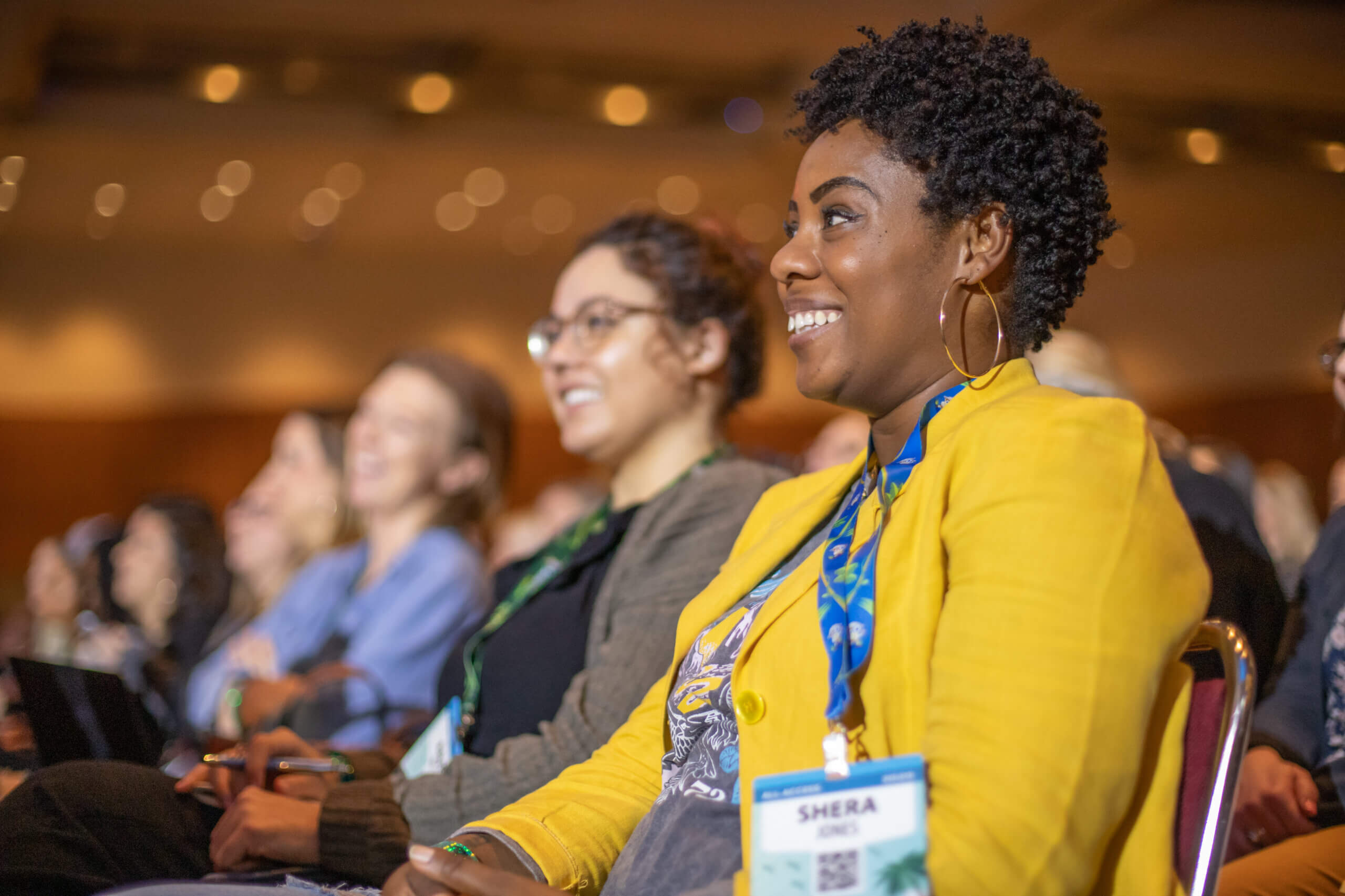 Want to get ahead of the competition or learn how to diversify your strategy?
Learn from dozens of the industry's most trusted experts, rub elbows with other smart marketers, and take your marketing to the next level during this 3-day event in sunny San Diego, CA.
CLICK TO LEARN MORE
#2: Add Functionality
Facebook page tabs are customizable and add functionality to your page. You can use custom tabs for product giveaways, webinar registrations, email signups and so much more.
In fact, you can leverage Facebook page tabs to share content from your other social profiles as well. You can display your latest tweets, share your favorite Pinterest boards or create a video wall to display videos from your YouTube or Vimeo channel.

When fans click on a tab, they're taken to a page related to that tab. For example, if the tab says "Giveaway" and the fan clicks on it, he or she is taken to an entry form.
The issue for some companies is that they don't have the expertise to create the tab photo or related page.
Third-party services like ShortStack provide an easy solution to that problem. ShortStack offers hundreds of easy-to-use templates, or you can build your own if you want. Both options are customizable.
Experience Social Media Marketing World Without the Travel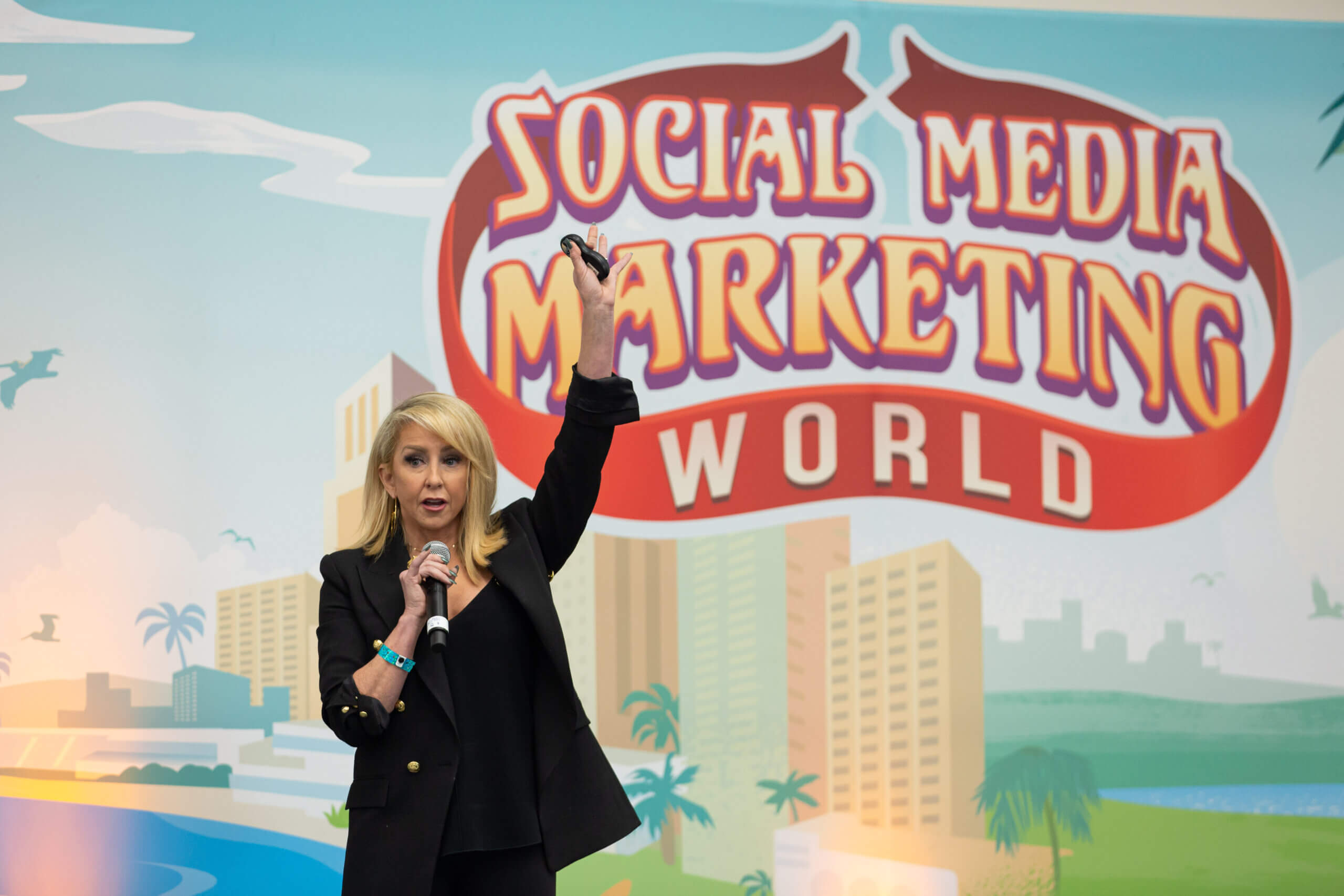 Imagine learning from the world's top social marketing pros without ever leaving your home or office.
Attend Social Media Marketing World virtually with an On-Demand Ticket. Watch all the sessions, keynotes, and workshops when and where you want! You'll walk away with real business-building ideas without having to deal with the stress or expense of travel.
CLICK TO LEARN MORE
Facebook tabs aren't available on mobile devices. If you're hosting a giveaway via a tab, that's clearly an issue because most Facebook users access the site on a mobile app.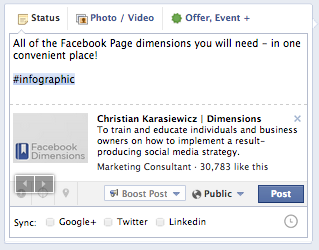 Luckily, ShortStack lets you create versions of tabs that are mobile-friendly. You just have to share the permalink of the tab in a regular status update to give fans access.
#3: Find Trending Hashtags
Tagboard is a free tool that lets you do cross-platform hashtag searches. You can search Facebook, Twitter, Instagram, Google+ and Vine to see which hashtags are trending, which overlap and which match your social marketing plan.
If you're creating a comprehensive cross-platform marketing campaign, Tagboard is the easiest way to find influencers you want to connect with and hot topics you can cover. Without Tagboard, you could spend hours searching each network (especially Facebook) to find that information.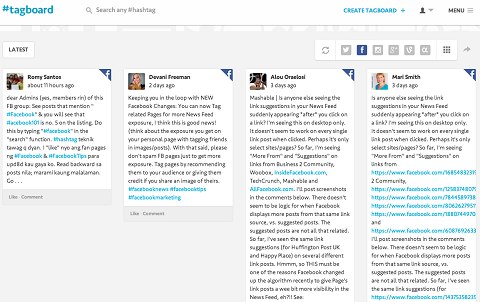 Even if you're only creating a campaign for Facebook, Tagboard is much more efficient than Facebook's Open Graph search. In the example above, I used Tagboard to search for public posts using the hashtag #FacebookTips.
Tagboard neatly arranged each result so I could easily see other Facebook marketers who were using that hashtag and decide whether I should use it in my own posts.
#4: Create Engaging Images
Visual content is a huge factor in success on any platform. But if you don't have an in-house graphic designer or access to Adobe Photoshop, don't despair. Even if you aren't a designer, Canva is a free online alternative that helps you create engaging images in no time.
Canva has a number of templates that match just about every need you'll have: Facebook cover photos, images to share on your Facebook page or images for your website or blog articles.

Customization is a breeze because you can upload your images or logos, or if you need stock photos you can purchase them for a dollar or two.
Canva is an easy-to-use time-saver, and it's a powerful tool when you need a quick image for your status updates.
#5: Use a Good Content Curation Tool
You can't be everywhere at once and you can't spend all of your time creating new content. If you're a Facebook page admin, you know the importance of a good content curation tool.
One of my favorites is Swayy. It analyzes the material (and its sources) you share on Facebook, and then recommends content based on related keywords.
If you like something Swayy suggests, you can share it on your connected social accounts (including Facebook) or schedule it to publish later.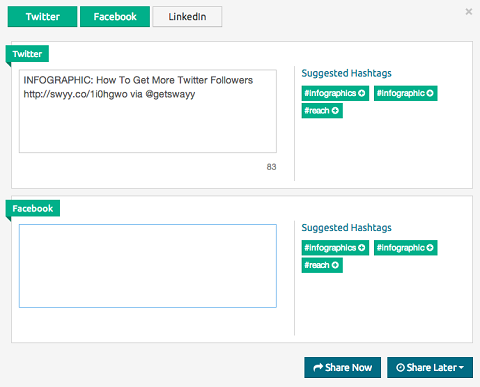 Swayy doesn't just suggest content; it suggests relevant hashtags too. Combine Swayy and Tagboard to assess hashtags you're considering using so you can ensure you're maximizing your content's reach and engagement.
Swayy has different account options, ranging from free to $9.99 per month.
Some Final Thoughts…
When you combine these five tools with Facebook's monitoring options, you can manage your page more efficiently. Letting these tools do some of the work for you means you can quickly and easily find relevant content to share with your audience and keep up with their engagement.
What do you think? What are your favorite Facebook page tools? What tools do you use to manage your Facebook page? Do you have advice for measuring and monitoring Facebook pages? Let me know in the comments.
Experience The World's Largest Social Media Conference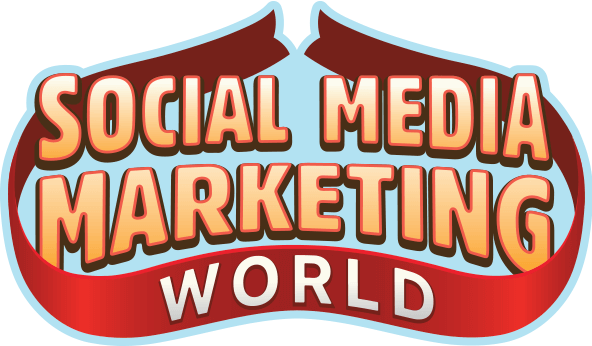 Quality marketing training, actionable takeaways, and beneficial connections—that's just a fraction of what you can expect at Social Media Marketing World! Join thousands of smart marketers in sunny San Diego this spring and level up your marketing.
🔥 Sale ends Friday! 🔥
GET TICKETS NOW