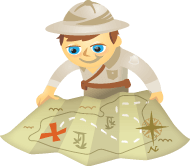 Are you using social media to improve your customer service?
Is your current Customer Relationship Management process inefficient?
A fine-tuned social customer service strategy increases customer engagement.
In this article I'll share four easy steps for developing a social CRM strategy.
Why a Social Media CRM Strategy?
Just about everybody uses social media in their daily lives. Why not use those online gathering places as an outlet for customer service?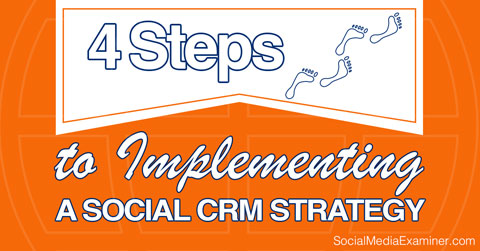 A study by J.D. Power and Associates found that 43% of branded social media engagement by consumers ages 18-29 was customer service-related, as opposed to the 23% that was marketing-related. This means that social media is an even more useful tool for CRM than it is for marketing!
More recent surveys show that for over 40% of the polltakers, a quick resolution was the most important goal in a customer service exchange. For another 26%, having their problems resolved in a single interaction was paramount.
I talked with Ashley Verril, content strategist for Software Advice, and asked her for insights on how companies can align their social media and customer service strategies. Here is the four-step process Ashley shared with me.
#1: Choose Your Primary CRM Platform
While you may have active profiles on each of the major social channels, it's important to designate one platform as your main customer support hub. The one you choose depends on your niche and where your customers are most active. Each option has its own benefits and drawbacks.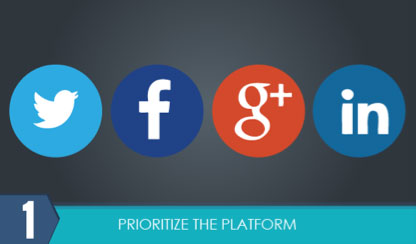 Facebook is still the largest social network in the world, so naturally it gives you access to the largest audience. Facebook also offers a great deal of flexibility for pages—you can easily use third-party apps to create customized question and answer pages (as seen below with Best Buy).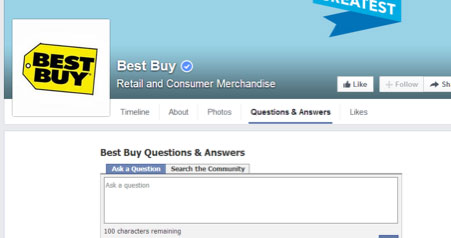 LinkedIn is the main hub for professional contacts and B2B marketing. Unfortunately, the only effective way to connect with people on LinkedIn is through active networking. None of the forums are particularly conducive to open discussion—something you definitely need for effective customer service.
Google+ is the fastest-growing social network and has all of the resources of Google at its disposal. Right now, the platform appeals mostly to a technical audience and is more effective for B2B than B2C. While this may be the go-to platform a few years down the road, it's still in the process of building a user base.
Many companies choose Twitter as their main social customer service platform because it's quick, user-friendly and the character limit forces support requests to get right to the point. And, more often than not, Twitter is where customers go to voice complaints, and studies show they expect a response.
Get Your FREE Course: Web3 for Beginners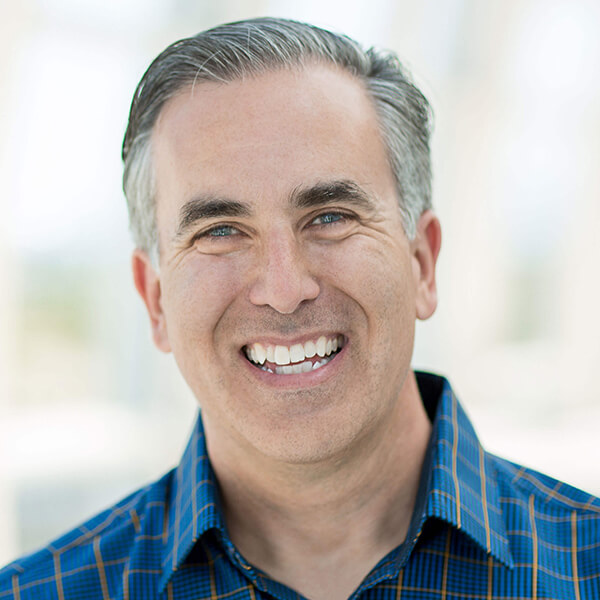 Curious about Web3, but don't know where to start or who to trust?

Introducing Web3 for Beginners, a course taught by Michael Stelzner, the founder of Social Media Examiner.

Learn the basics of Web3 and apply it to your business with this FREE comprehensive course.
CLICK HERE TO GET FREE ACCESS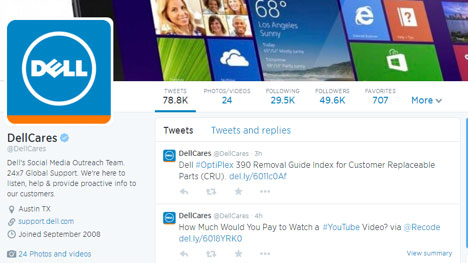 Having reviewed each of your options, which one should you choose? It's always best to go where your customers are. Which of your social profiles has the most followers and the most engagement? That's the platform to spend your time on.
Regardless of which platform you choose, make sure all of your customers and followers know how to contact you for support. Include links and information on your social profiles, your website and other marketing materials.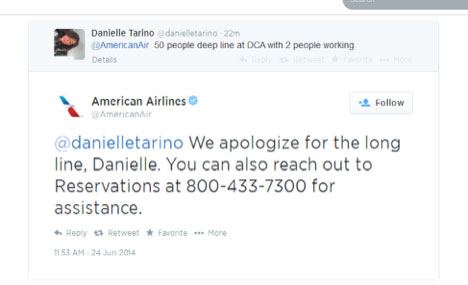 When you've set up your social customer service hub, start actively engaging with your audience. As customers comment or ask questions, respond to each one promptly and reassure them that you take their issue very seriously.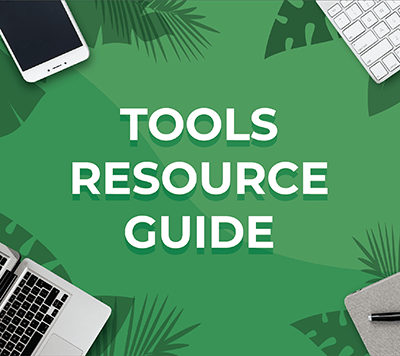 Looking for something to make your life easier?
Discover the tools we recommend to drive engagement, save you time, and boost sales across your entire marketing funnel or business.
Whether you need help planning content, organizing social posts, or developing your strategy, you'll find something for every situation.
FIND YOUR NEXT FAVORITE TOOL
#2: Prioritize CRM Response
As your audience learns to rely on social media for customer service, you may not have the time or resources you need to address every single concern. To keep your process running smoothly and efficiently, establish a method for organizing service requests and identifying which ones are most pressing.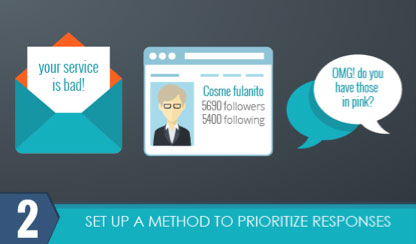 You have to decide how to prioritize customer service issues. Will you jump to the customer with the most followers? What if a potential lead has an urgent question? Or will you focus on the most vocal unhappy customers? Who comes first?
Look for comments and questions that indicate an interest in your product or service, especially when your answer could impact a buying decision. Contact those leads and offer to help them resolve an issue or answer a question.
If you want a larger audience to see how you're handling customer issues, addressing people with the most followers will give you the most exposure.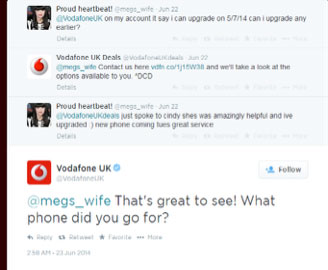 Know in advance how you will respond to dissatisfied customers. Appeasing or publicly compensating those with negative comments may condition your customers to come to you with complaints and an expectation of a reward. Rather than publicly compensating a customer, do it privately, outside of social media.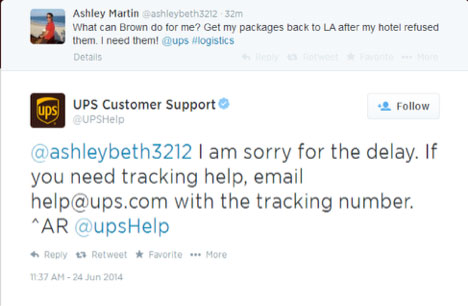 #3: Choose Monitoring Software
Once you've established where you'll address customer concerns and questions and how you'll prioritize those responses, you need to monitor who is reaching out to you for answers—you don't want to miss a CRM opportunity.
Smaller companies may be able to make do with social media listening services such as HootSuite or TweetDeck, but larger companies should invest in software designed specifically for social customer service.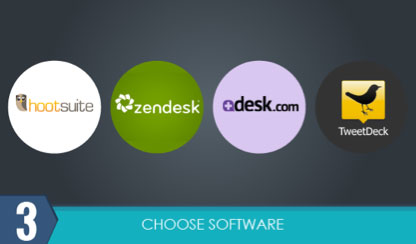 If you're a larger company, I suggest looking at Zendesk and Desk.com.
Zendesk has a clean, user-friendly interface and is great for tracking and managing backlog data. Desk.com compiles all of your customer service conversations so your support team can easily prioritize and manage service requests.
#4: Measure Data
As the data pours in, specifically analyze the percentage of high-priority requests your team responded to (productivity) and the amount of time it took to respond to those requests (efficiency).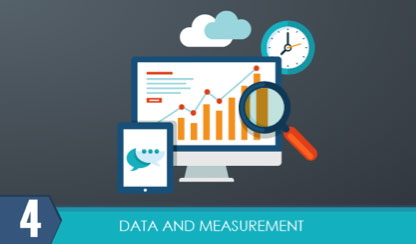 It's also important to survey the web to find out what your customers' expectations are. Look at how quickly customers respond and, in turn, how quickly they expect a response from you (generally 2 hours to no more than half a day).
As you analyze and review your data, compare all three—productivity, efficiency and expectation—and adjust your CRM tactics as necessary to accommodate the needs of your clientele.
If you find that your CRM agents are only responding to a small percentage of support requests, adjust priorities and establish more specific variables. It may help to combine two social channels instead of one. For example, if you've only been using Twitter as your main CRM platform, try monitoring Facebook more closely as well.
In addition, reprioritize which customers you respond to first. If you're responding to general complaints, change your priority to unhappy customers with a large number of followers. Narrowing your initial focus group significantly will streamline your process.
Conclusion
Customers are already using social media to lodge complaints, give compliments and ask questions. It's imperative for businesses to meet their customers where they are and address any customer service or support issues as quickly as possible.
While you can create a specific system for CRM, interactions themselves should never be automated. Canned responses are obvious to customers and have a negative impact on the company's image.
What do you think? Have you used social media for customer service? Which platforms have worked best for you? Please share in the comments!
Get Your FREE Course: Web3 for Beginners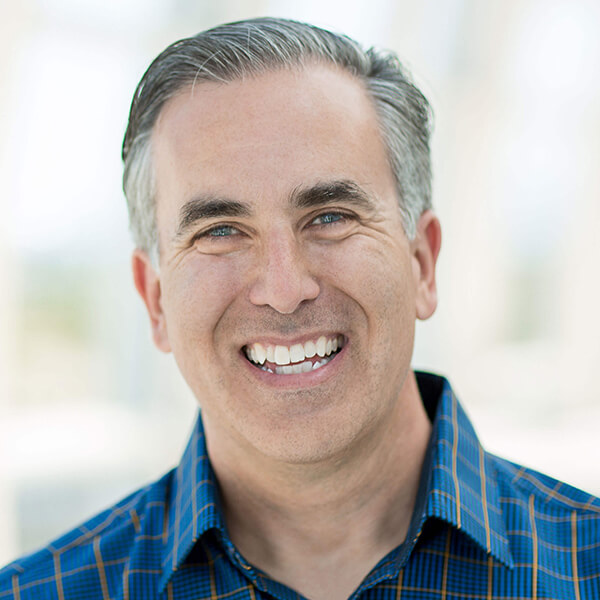 Curious about Web3, but don't know where to start or who to trust?

Introducing Web3 for Beginners, a course taught by Michael Stelzner, the founder of Social Media Examiner.

Learn the basics of Web3 and apply it to your business with this FREE comprehensive course.
CLICK HERE TO GET FREE ACCESS