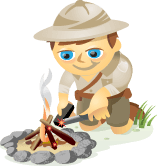 Wondering how to make it easy for people to share your great content? Keep reading…
You've done the hard part, which is creating compelling content that will keep your readers coming back to your blog again and again. Now that you have these amazing posts, the next obstacle is to get people to share your content.
I found this great WordPress plugin called Digg Digg, an all-in-one social sharing tool. It's easy to configure and offers lots of choices.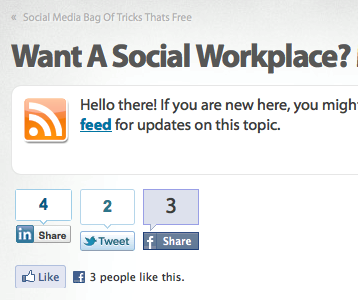 #1: The Blog Setup
You can select and organize which social sharing buttons to display on your blog post.
The plugin comes with the option to add several popular social sharing sites such as Digg, Reddit, Google Buzz, StumbleUpon and several more. Personally I use it for the big 3—Facebook, Twitter and LinkedIn.
If you're not sure how to set up this plugin, I found this video tutorial by MaryKay Edelmen to be very helpful.
https://www.youtube.com/watch?v=ikX78vf4aRc
Put Google Analytics to Work for Your Business (Online Training)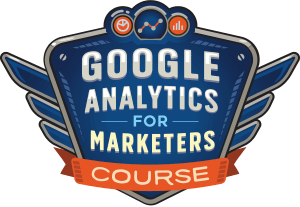 Ever thought, "there's got to be a better way" when it comes to tracking your marketing activities? Are you forced to make decisions based on limited data? With the right training, you can use Google Analytics to measure all of your marketing efforts with certainty.
You'll stop the leaks in your ad spending, justify your marketing spend, gain the confidence you need to make better marketing decisions, and know what's working at every step of the customer journey. Let the world's leading analytics pro show you the way. Check out our new Google Analytics for Marketers course from your friends at Social Media Examiner.
CLICK TO LEARN MORE: ANALYTICS TRAINING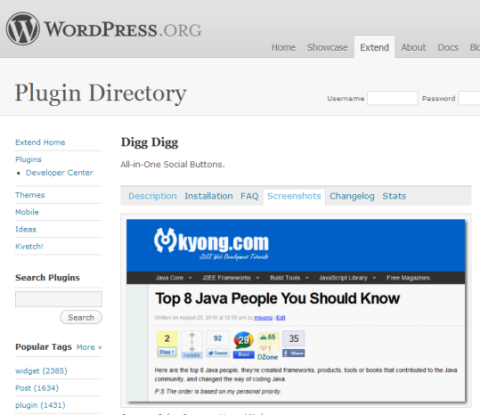 #2: The Social Setup
Most of your readers already have accounts set up on Facebook, LinkedIn and Twitter. LinkedIn is very effective when you join groups around your niche. Digg, StumbleUpon and Reddit can also be great places to post your blog article as well.
With Digg Digg you can select all sorts of different social sharing buttons.

#3: Clicks to Millions of Eyeballs
Once you've set up the Digg Digg plugin, you're ready for viewers to share your posts. Posting on these social networks puts your blog post in front of millions of eyes, and makes it simple for your followers to pass your great content onto their followers.
You can also use Digg Digg yourself to post your content. In the following video, I show you how easy it was to share my blog posts to all of my followers.
.
All These Impressions… Now What?
You're probably saying to yourself, "That was simple! In just 3 steps I can have my articles in front of thousands or millions of eyeballs." It's true, you can. But if nobody bothers to click and read your post, what's the point?
Get Everything You Need to Become A Better Marketer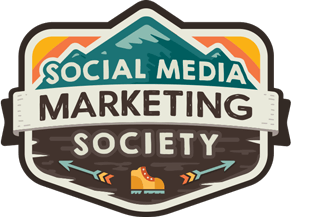 Looking for a one-stop-shop for marketing greatness? Try the Social Media Marketing Society to boost results and become a better marketer through deep-dive training and an always-on community of marketers. The path to better marketing begins in the Society.
START YOUR TRIAL TODAY
This is why it's really important that you take the time to think of a headline and status to entice people to read your blog. Chris Garrett wrote an excellent article called "10 Ways to Cut Through the Social Media Noise and be Heard." If you're struggling with getting clicks on your blog, this is a great read to get out of the rut.
Do you engage?
I'd like to hear what you do to engage people to read your blog posts. How can we turn these millions of impressions into millions of clicks and comments on your blog? Leave your comments and tips in the box below.