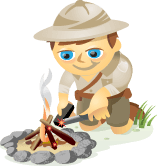 Are you looking for ways to enhance your social media marketing?
Do you want new tools to simplify your job?
Using the right tools can help you manage your time effectively and get better results from your social media marketing.
In this article you'll find fourteen of the hottest social media tools recommended by the pros.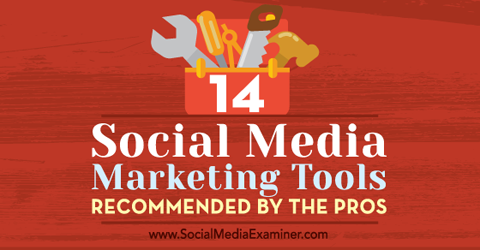 #1: Filter Instagram Followers

It can be difficult to target specific groups on Instagram. But recently SocialRank added Instagram functionality to their tool.
With their tool, you can now filter your followers by words in their bio, hashtags they use, their location, the number of followers they have and more.
The ability to segment your followers allows you to send specific messages to individuals who fit your specified criteria.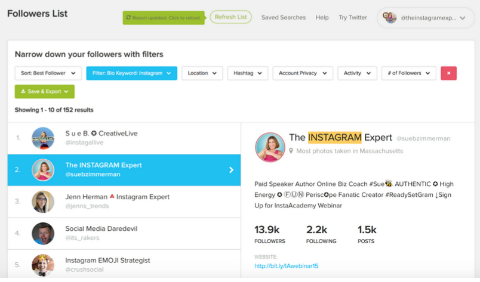 For example, if I'm hosting a meetup in a certain city, SocialRank allows me to identify individuals near that city. Then using Instagram's Direct Message option, I can send individual or group invites to those specific people; a great idea for anyone hosting an event.
The tool also lets you identify potential like-minded influencers. If I'm looking for users with at least 5,000 followers with the phrase "social media" in their bio, SocialRank can pull out those followers and I can export the list.
SocialRank is also a great way to research hashtags. Go to a user's profile and you'll see the hashtags they're using. Often I find new hashtags to use in my own posts, as well as content inspiration.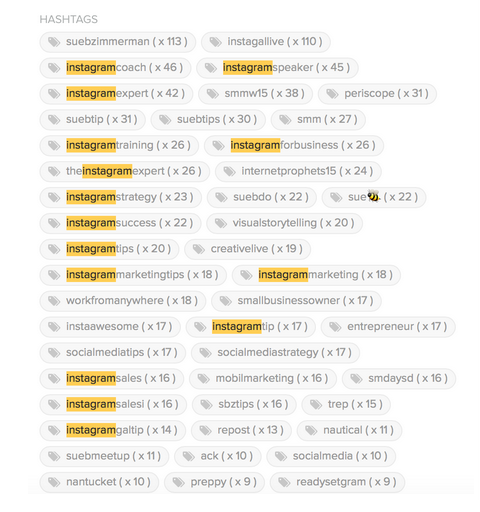 This free tool is definitely a win for social media managers who use Instagram!
Sue B. Zimmerman is known as "The Instagram Expert" and is co-author of Instagram Basics for Your Business.
#2: Add "Jewelry" to Social Posts

Little things can make a big difference. Lately I've been adorning my social posts with special characters. There are ✌ (two) big reasons to use these little pictures. First, they stand out amid text on crowded social channels. And second, they can say a lot without eating up your character limits.
The Conference You've Been Waiting For
As a small business marketer, you can probably only pick one or two events to attend each year. Get an unbeatable conference experience and expert training at Social Media Marketing World in sunny San Diego, California—from your friends at Social Media Examiner.
🔥 As a valued reader, you can save $830 if you act now! Sale Ends Friday! 🔥
CLICK HERE TO LEARN MORE
Here are ways to use them in social posts:
In a call to action, you can suggest your audience ☎ (call) or ✉ (write).
Use a ✔ (checkmark) or ★ (star) to add visual prominence.
Drive attention to a link with an arrow like this one: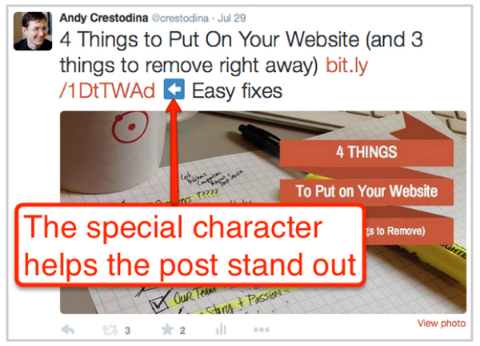 The arrow is my favorite and I'm adding them to a lot of my tweets.
Special characters can also be useful in other places. Don't bother putting them in title tags (they won't show up in Google search results) but you can add them to social media profile bios, like these: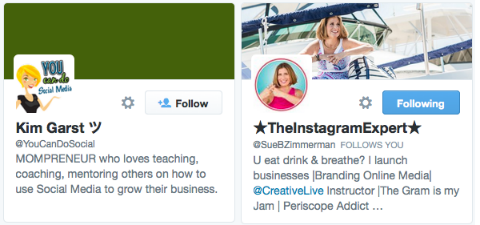 Where can you find them? A fast way to find and add special characters is to use CopyPasteCharacter. The site has hundreds of characters to choose from, all of which should work just fine in your next social post.
Andy Crestodina is the principal and strategic director at Orbit Media.
#3: Manage Tasks and Projects

My recent social media tool crush is Trello. I love the way it flows and keeps me organized. There are many ways to customize it and make it work for you.
You can set up boards on Trello for your weekly social media posts, an editorial calendar or tasks for your team. Project management is a snap. There's even an app for your smartphone and tablet so you can work across all of your devices without emailing things to yourself.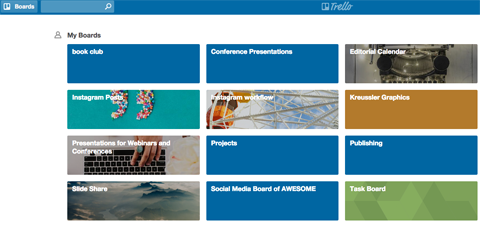 This is an example of a Weekly Planner board I created in Trello with a custom background. I've added the days of the week and created cards for each to-do item.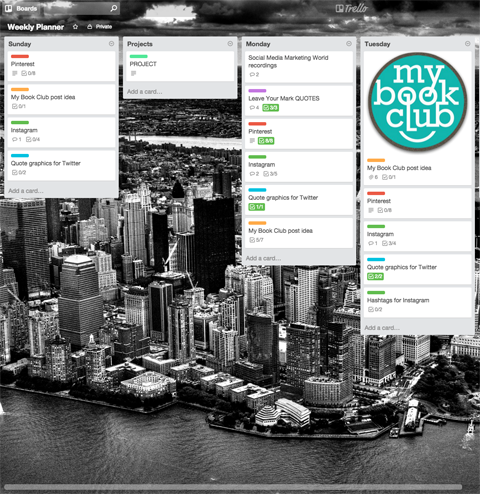 After you create a card, click on it to expand and view its content. By adding images, checklists, due dates and text you can easily create and process team projects.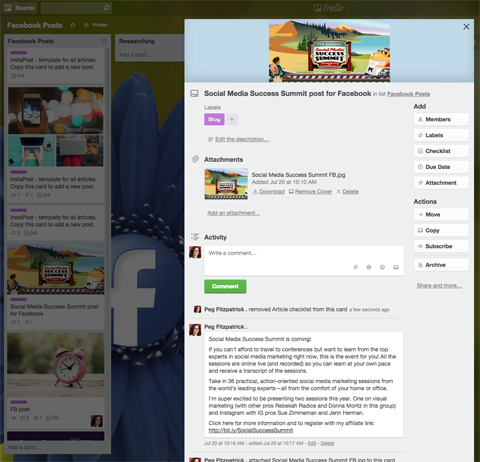 The due dates and mentioning capabilities in the cards make it easy to work with a partner or team. You can get reminders for overdue tasks, when someone mentions you in Trello or on things that you're waiting for from other people. You even have the ability to print your boards, cards and tasks if you like a manual checklist.
The possibilities for getting organized are almost endless!
Peg Fitzpatrick is a speaker, social media strategist and co-author of The Art of Social Media.
#4: Simplify Appointment Scheduling

I've been using Calendly, a scheduling tool that syncs with Google Calendar, to help me schedule everything from quick phone calls to client meetings and interviews.
You can create different availability for each appointment or event. Say you want to allow time only on Thursday mornings for 30-minute interviews. You can give people the link to that calendar and they only see availability at the time you've designated for that activity.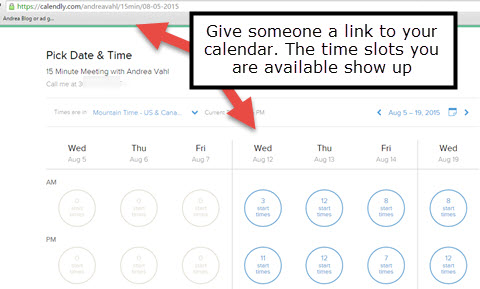 Calendly will let each user choose any time within a segment of time that works for them. So if it's a 15-minute event and you have an hour block of time, they can choose any 15-minute block within that hour (each segment starting at the top of the hour, 15 minutes past the hour, etc.).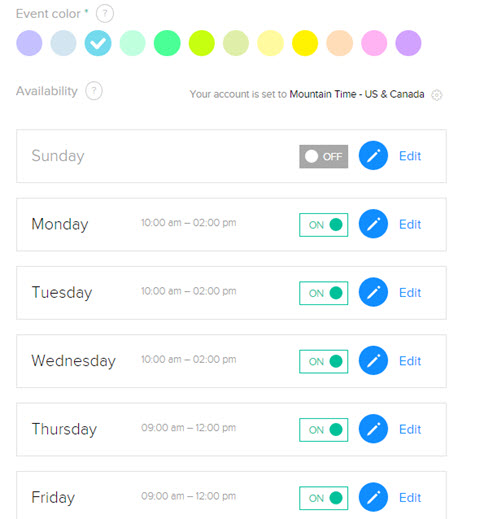 Calendly is a paid app but well worth the investment to make scheduling appointments and events easier!
Andrea Vahl is co-author of Facebook Marketing All-in-One for Dummies and creator of the Grandma Mary Show.
#5: Discover Engaging Content

If you want to find the most popular content based on social shares, you should definitely try Impactana.
First, you'll see the social sharing counts for each piece of content under the Buzz metrics.
Then, you'll find additional metrics on backlinks, views and comments under the Impact metrics.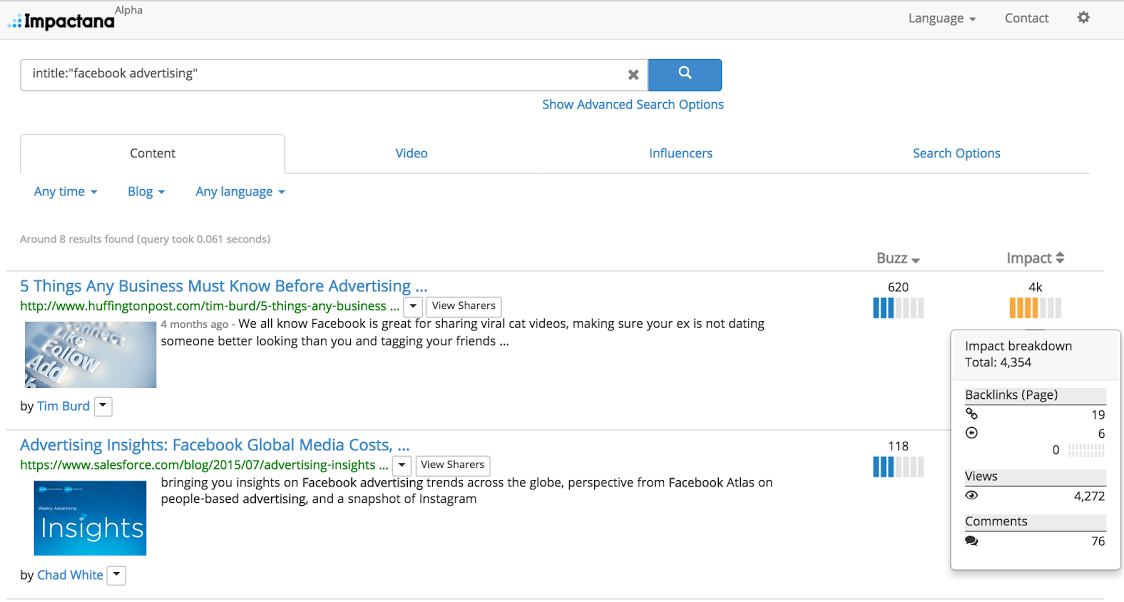 This allows you to determine whether a piece of content is popular only on social media (which could be a sign of paid social promotion), or if that content is truly viral and valuable.
Use the information from Impactana to drive the content you curate on your social networks and to inspire content you create on your own blog.
Kristi Hines is a freelance writer and a contributing editor for Social Media Examiner. 
#6: Research Online Consumer Behavior

Over the past 6 months I've been researching consumer behavior both on and offline. If you're also interested in this area, one tool to check out is the Consumer Barometer from Google. Be warned, it's a super-cool tool that may well suck up an afternoon or two as you explore.
The data is presented in an easy-to-understand format.
Say you want to know "where" consumers are looking for information. The graph below shows data relating to online consumer behavior for local research and reveals Search Engine as the most used source of information.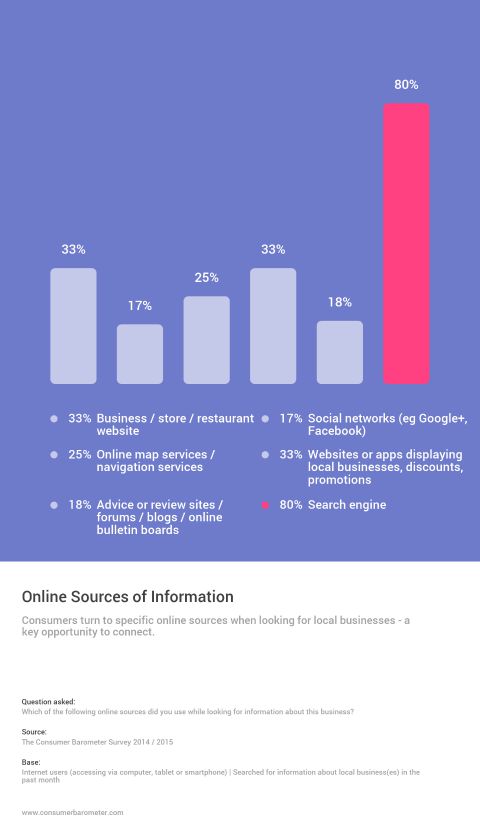 What does this mean? Well, as Google seems to be listing their own data in search at the 'top' much more than other sites, then a Google+ page for your business is a must, maybe even more important than your own website (the 33%).
Next, let's take a glance at "what" people are looking for when they research local businesses. This graph shows the highest percentage of consumer interest is in prices, while interest in reviews comes in lower.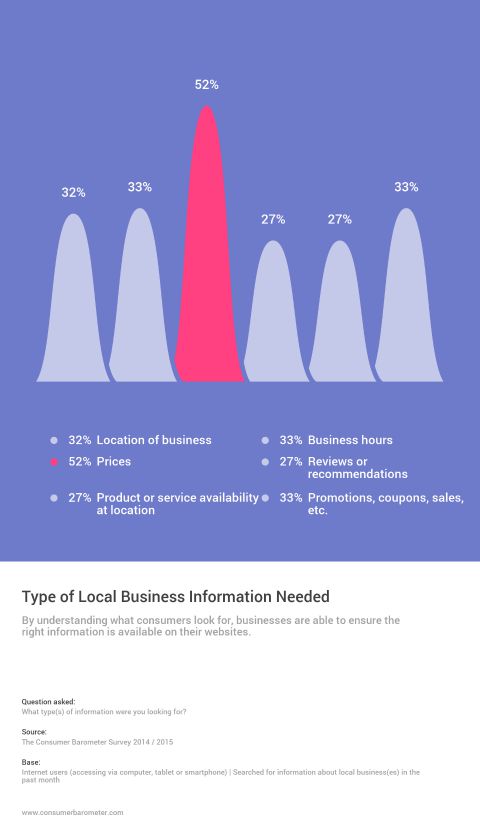 The takeaway is that businesses working to get more customers through higher-quality reviews also need to keep in mind the importance of price in the marketplace.
Use Google's Consumer Barometer to create your own graphs. You can compare consumer data by country and device, and gain insight from first awareness through purchase.
Martin Shervington is a consultant, speaker and founder of PlusYourBusiness.com, a marketing agency with a love of Local.
#7: Create Social Shorthand

Creating content, posts and ads for social media channels, or adding hashtags to Facebook, Twitter or Instagram posts can be a time-consuming and repetitive process.
One tool that's become an invaluable time-saver for me is TextExpander. How does it work? You set up custom abbreviations that when typed, expand into longer-form text.
For example, instead of typing out "#quotes via @someusername" each time you tweet out a quote, you can set up a shortcut for ";quote" that automatically adds "#quotes via @someusername" to what you're writing.
Or you can set up a shortcut to add your email address.
Attention Agency Owners, Brand Marketers, and Consultants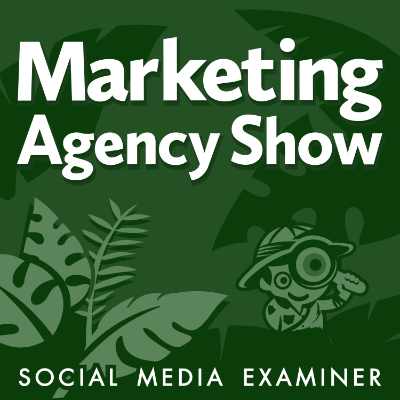 Introducing the Marketing Agency Show–our newest podcast designed to explore the struggles of agency marketers.

Join show host and agency owner, Brooke Sellas, as she interviews agency marketers and digs deep into their biggest challenges. Explore topics like navigating rough economic times, leveraging AI, service diversification, client acquisition, and much more.

Just pull up your favorite podcast app, search for Marketing Agency Show and start listening. Or click the button below for more information.
CLICK HERE FOR THE DETAILS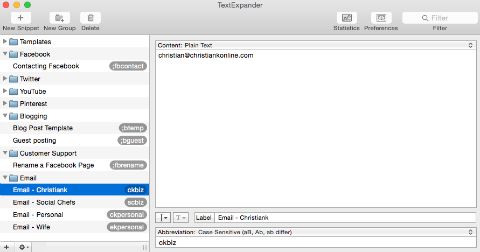 Do you spend a lot of time writing Facebook ads or find you're often sending an employee a list of the fields you want him or her to fill out for your ads? Use TextExpander to create a template instead.
You can type the template out using the abbreviations you create, and it's handy whenever you need it.
Christian Karasiewicz is the social business manager at IBM and founder of Social Chefs.
#8: Customize Images for Pinterest Shares

The tool I'm currently in love with the most is Social Warfare, a premium WordPress plugin that allows you to share your content without slowing down your site's performance. The killer feature for me is the ability to customize Pinterest shares from my site.
Now, with Social Warfare, you can pre-populate the Pinterest image you want people to pin from your page. Just select the image you want for the Pinterest share from right inside the WordPress editor.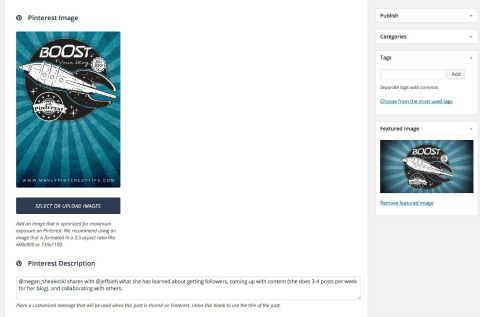 Another cool feature is the ability to write a specific description for the Pinterest image. Since most people use the default description that's provided, this allows you to craft the message you know will work well on Pinterest.
Jeff Sieh is the founder of ManlyPinterestTips.com and hosts the Manly Pinterest podcast.
#9: Add Images to Tweets

The hottest tool I know about right now is Twitshot.
It's a web app and browser extension that takes the headache out of finding or inserting images into your tweets.
Simply drop in a URL for the piece of content you want to tweet, and Twitshot scrapes the site to find all image options. You can choose the image that best matches your tweet.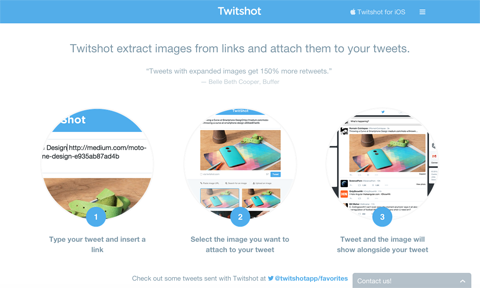 It's a major time-saver. Much easier and more efficient than downloading and re-uploading an image you want to tweet. The web app and browser extensions integrate with Buffer as well.
Twitshot also has a universal iOS app, which works seamlessly with iOS sharing extensions. The mobile app also integrates with Buffer and Hootsuite so you can easily schedule tweets with images on your iPhone or iPad! Twitshot makes tweeting on the go so easy!
Erik Fisher is the community manager at Social Media Examiner and host of The Beyond the To-Do List podcast.
#10: Plan and Distribute Blog Content

The hottest social media tool I've found in the last 6 months is CoSchedule.
Scheduling blog content can be difficult for me if I can't see it visually laid out. I also need to be able to rearrange and reorganize as needed when content schedules get behind or a new trend comes up. CoSchedule allows me to do this with great ease.
From this one content calendar I can:
Schedule blog posts
Assign blog posts to different authors
Create tasks (and task templates) to make sure all of the pieces are accounted for
Assign specific people to specific tasks
Schedule the social distribution of content
Track the most socially shared content and continue to share it if it has evergreen value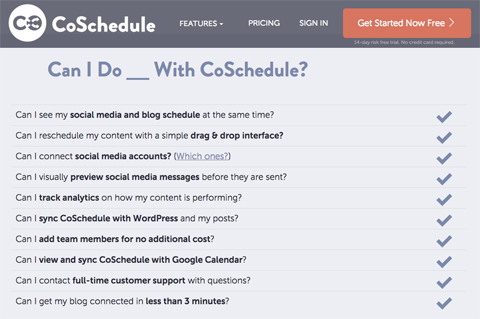 The fact that I can schedule out my blog's content on social networks is a double bonus.
And now that they've added the ability to plan, schedule and collaborate on pretty much any type of content, I can handle all of my creative planning, execution and strategic distribution on one unified calendar.
Dustin W. Stout is a digital strategist, speaker and CMO of Weal Media.
#11: Find Pins to Share

My favorite tool is Tailwind. I'm especially fond of their Content Discovery beta feature. It makes scheduling curated pins feel almost like you're cheating.
You can either add all of the sites you know you like to pin from and create great pins in about 10 seconds each, or you can let Tailwind search the visual web by keyword.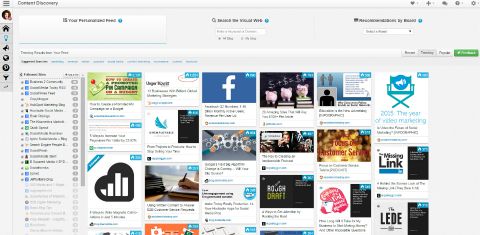 You can also ask the feature to suggest pins for a particular board. If you don't have it yet, ask for it to be turned on.
Alisa Meredith is the senior inbound marketing consultant and co-owner of Scalable Social Media.
#12: Streamline Cross-Domain Tracking

The hottest tool social media marketers should be using is Google's free Tag Manager software.
The reason for this is that Tag Manager makes cross-domain support easy, which means that your Google Analytics tracking code can work on any website under your control, not just your main one.
Got a marketing automation system? Tag Manager can run on it. Got a Tumblr blog? Tag Manager can run on it.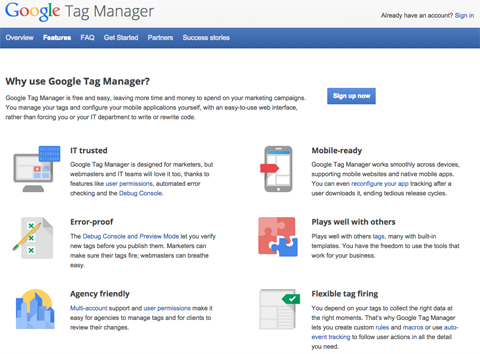 What does that mean for the social media marketer? If you track your social media marketing results with Google Analytics, now you can see how people interact with your many web properties and get the full picture of how social drives audience, leads and conversions.
The capabilities of Tag Manager are always increasing, and the price is still right: free!
Christopher Penn is the vice president of marketing technology at SHIFT Communications and co-host of the Marketing Over Coffee podcast.
#13: Build Community With Live-stream Video

My newest tool for building the know, like and trust factor at an accelerated rate is the Periscope app.
Periscope is a mobile app that's available for both iOS and Android devices. It's owned by Twitter and allows for live-streaming video.
Periscope allows me to sit down in front of my phone, boot up the Periscope app and connect with people quickly and easily in real time! In a nutshell, for me, it's all about connecting on a more intimate basis with my community and it's very simple to do: there's no editing, no fancy equipment and no endless slides to prepare.
It's the absolute best way that I've found to build an intimate and loyal following on a global scale at a super-accelerated pace.
Kim Garst is CEO of Boom Social and author of  Will the Real You Please Stand Up: Show Up, Be Authentic, and Prosper in Social Media.
#14: Brand Graphics Automatically
A tool I am loving right now is Relay.
Still in beta, this tool is showing huge potential for businesses and brands who want to produce quality visuals, quickly and easily.
Relay's tagline is "Automated Graphics. The fastest, easiest way to create branded visual content."
Relay's focus is automation. The images are fully branded by combining pre-determined responsive layouts with "assets" you enter into the system: logos, images, business name, taglines and content. Load your brand assets and you are presented with dozens of image options using those assets, which you can then remix.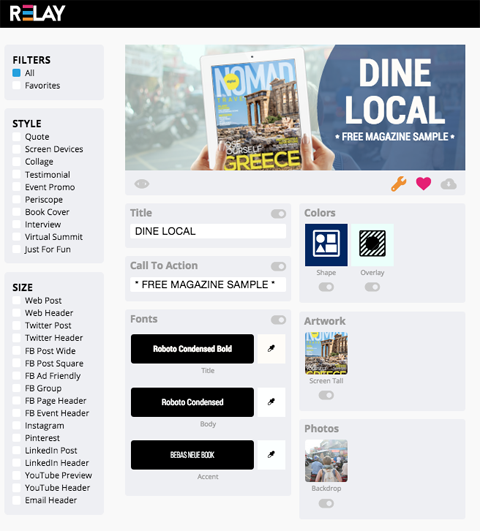 Content is shared between layouts so when you make changes, they ripple throughout all the layouts and designs. Images are automatically adjusted and arranged to fit perfectly (for a range of image sizes and types across a range of devices).
You can make changes at the global level in terms of your logo, images or branding, as well as at the image level, but the overall layout, spacing, and sizing is pre-determined, hence it's "automated." No need to fiddle with font sizes, spacing or positioning. The templates and layouts adjust automatically for you. Hundreds of images are at your fingertips if you use Relay's Batch Imaging functionality.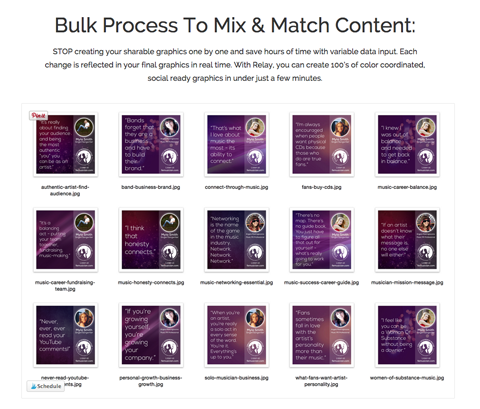 Relay is a great addition to my visual content creation arsenal, along with tools like Canva, WordsWag and Studio. It definitely fills a niche for the business owner who wants to quickly whip up some quotes or tip images, shareables from podcast guests or blog images. Visit Relay for a free trial. I think you'll like it!
Donna Moritz is the founder of Socially Sorted.
Who are these social media pros?
The social media marketing experts who contributed to this article are all speaking at the Social Media Success Summit 2015, a live online conference that will empower you to use social media to gain more exposure, increase traffic, cultivate loyal fans and grow your business.
Join 4,000 fellow marketers at the online mega-conference designed to inspire and empower you: Social Media Success Summit 2015, brought to you by Social Media Examiner.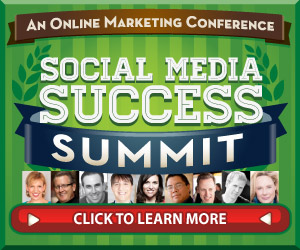 Discover the best and newest ways to market your business on Facebook, LinkedIn, Twitter, Google+, YouTube, Instagram and Pinterest.
Find new ways to improve your content and measure your results, all from the comfort of your office chair.
You'll be led by dozens of top social media pros, including Mari Smith (co-author, Facebook Marketing: An Hour a Day), Mark Schaefer (author, Social Media Explained), Michael Stelzner (author, Launch), Neal Schaffer (author, Maximize Your Social), Amy Porterfield (co-author, Facebook Marketing All-in-One for Dummies), Christopher Penn (author, Marketing White Belt), Ian Cleary (co-author, Success Secrets of the Online Marketing Superstars), Jon Loomer, and Viveka von Rosen (author, LinkedIn Marketing: An Hour a Day).
Register now for Social Media Success Summit.
What do you think? Do you use any of these social media marketing tools? What's working well for you today? Please share your thoughts in the comments below.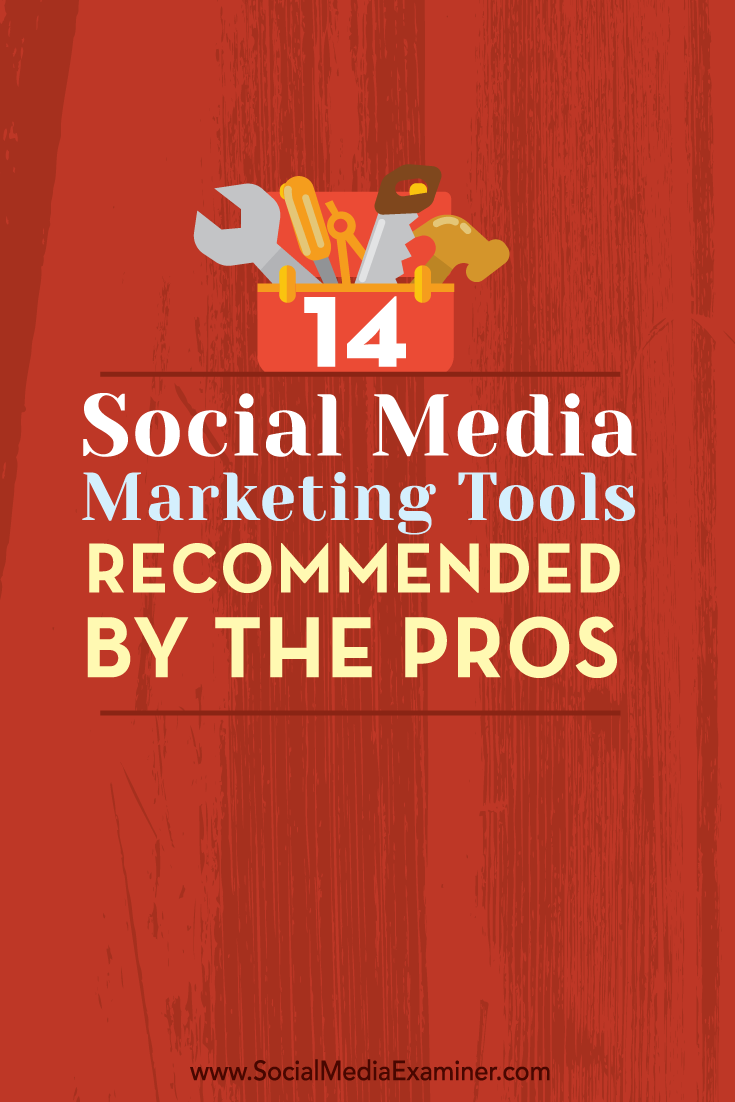 3 Days of World-Class Training—Zero Travel!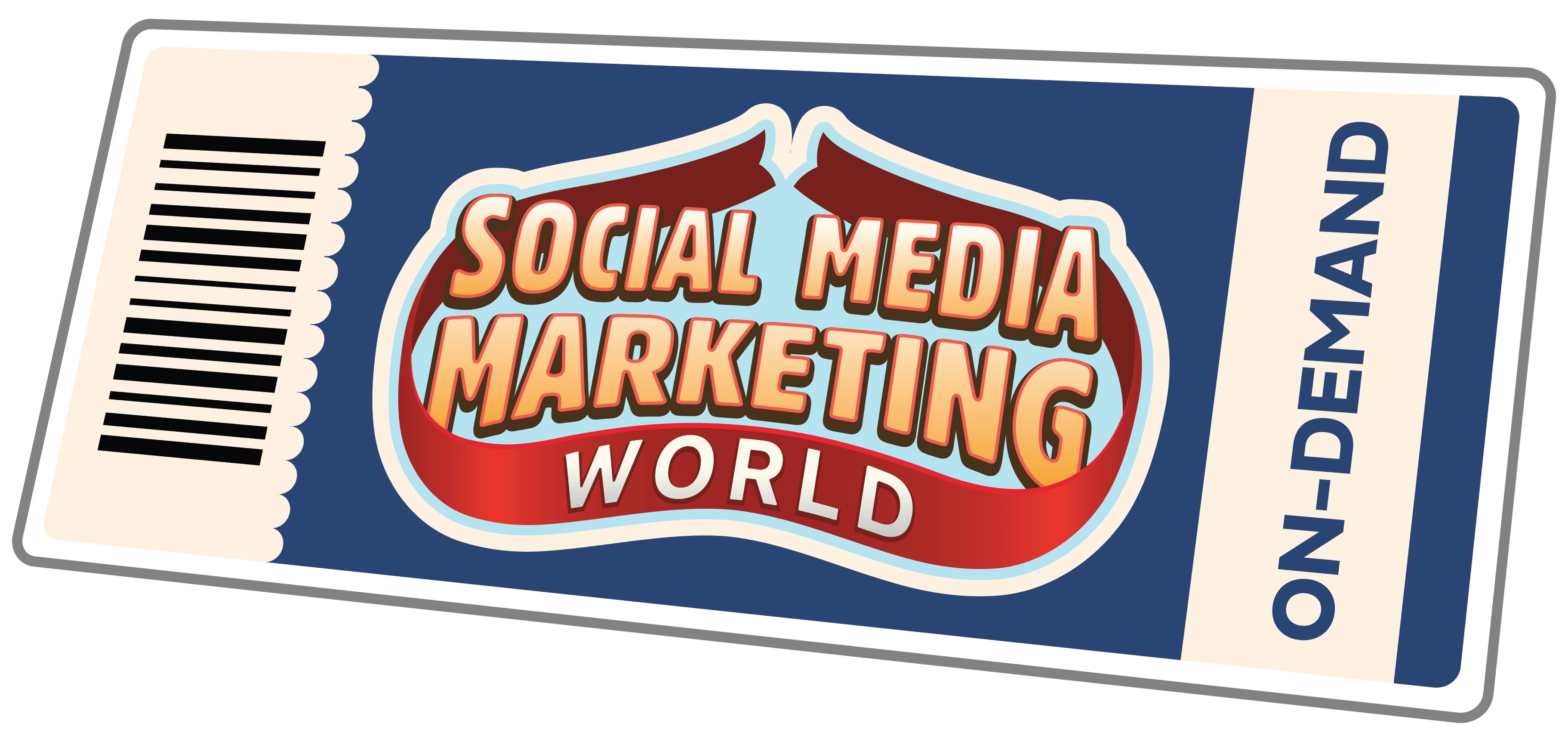 Travel to Social Media Marketing World off the table? Get all of the great content at a fraction of the price with an On-Demand ticket.

That's full access to recordings of every keynote, workshop, and session—the ones people travel thousands of miles to see. Don't wait. Get your On-Demand ticket and enjoy actionable content that you can watch anytime, anywhere.
GET YOUR ON-DEMAND TICKET NOW