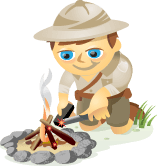 Are you struggling to make social media work for your business? Sometimes a few well-chosen tools are all you need to get your social media marketing working for you.
In our recent Social Media Success Summit, there were presentations that covered all the key topics you need to make your social media marketing easy. In this article, I'll share 12 of those tools that were recommended by the pros.
Tools to Refine Your Visibility and Engagement
Here are three tools recommended by Mari Smith during her first presentation on increasing your visibility and engagement on Facebook.
#1: Socialbakers
Get useful stats from Socialbakers. Socialbakers offers paid services to monitor your Facebook statistics, but it also provides useful free statistics for Facebook and LinkedIn.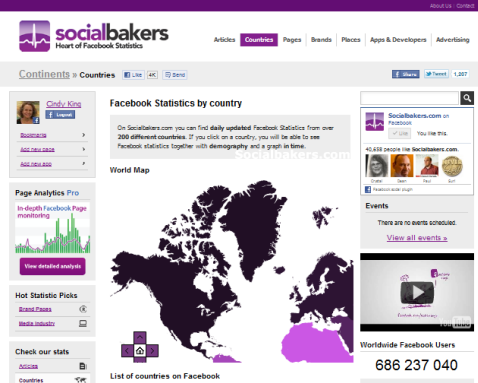 #2: Kurrently
Find out what's being shared on social media with Kurrently, a free, easy-to-use, real-time search engine for results from Twitter and Facebook. "Companies can capitalize on just-in-time marketing and social CRM opportunities like never before."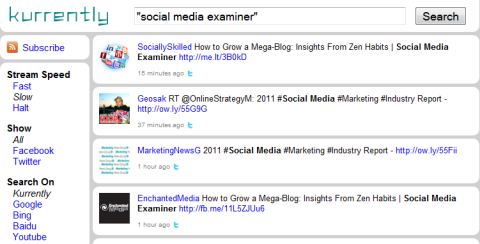 #3: Blekko
Select the sites you want to search with Blekko. You can create "slashtags" for groups of URLs, friends, experts and communities and you can "slash in" what you want and "slash out" what you don't want to search.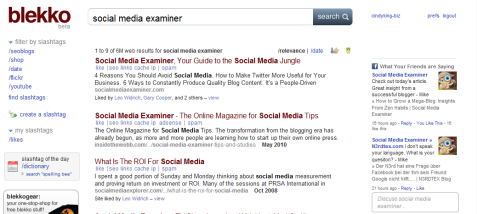 Tools to Measure Specific Social Media Goals
Jay Baer gave a fantastic presentation on measuring social media. He clearly identified the different goals a company could have on social media and recommended tools to use to monitor results for each specific goal. Here are three of those tools.
#4: Social Mention
Editor's Note: Social Mention is no longer an active online tool.
If social awareness is your main social media goal, then be sure to check out Social Mention, which allows you to set up social media alerts so you can measure awareness for specific keywords.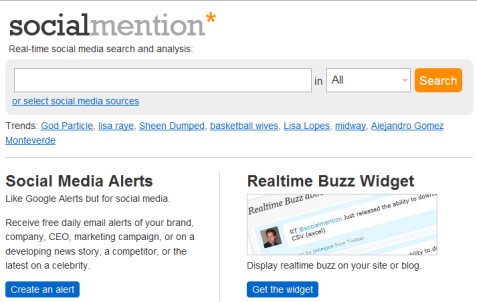 #5: Klout
Klout is another tool you can use to measure awareness on Twitter and Facebook.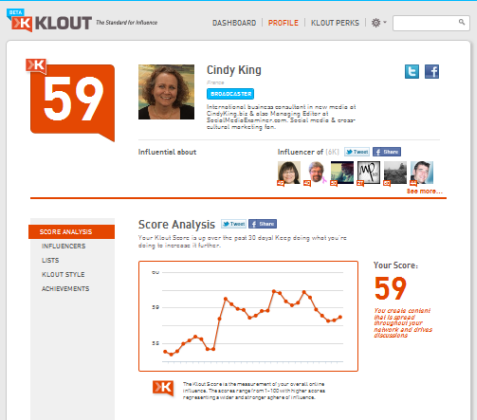 #6: PostRank Analytics
If customer loyalty is your main social media goal, you can use PostRank Analytics to measure results in improving loyalty.
Lead the Social Charge Instead of Playing Catch Up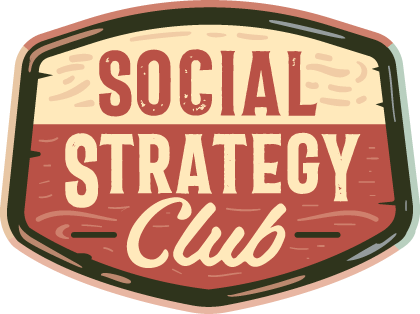 Sick of wondering "What now?" everytime a social platform changes or the market shifts?
Get a look at where the social media marketing industry is headed—before it happens—with insightful trends analysis delivered weekly.
Let the Social Strategy Club be your secret competitive advantage.
CLICK TO LEARN MORE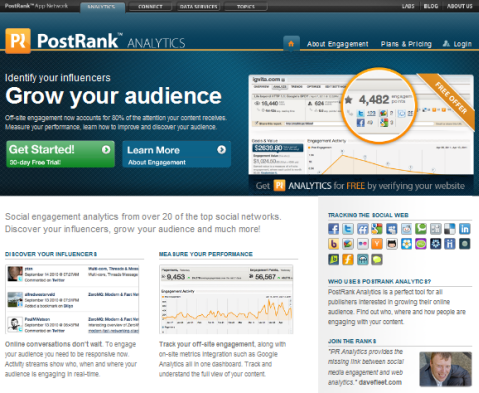 Tools to Get the Job Done
Frank Eliason gave an overview of how to use social media in business and shared two of the tools he's found useful.
#7: Blogsearch.Google
Use Blogsearch.Google.com for better search results than Google Alerts. There are many tools to monitor keywords. Don't forget to use this one!

#8: Twitterfall
Use Twitterfall when you need to show executives how you can monitor what's being said about your brand on Twitter.
Get Expert Social Media Marketing Training from the Pros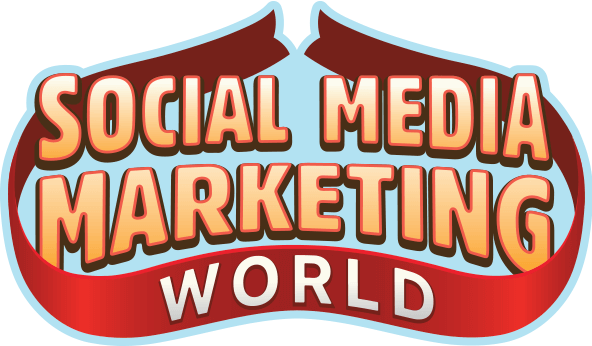 Want to get ahead of the competition or learn how to diversify your strategy?
Learn from dozens of the industry's most trusted experts, rub elbows with other smart marketers, and take your marketing to the next level during this 3-day event in sunny San Diego, CA.
CLICK TO LEARN MORE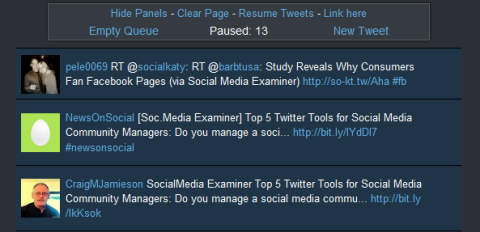 A Useful Tool for Twitter Marketing
Hollis Thomases showed businesses how to use Twitter marketing to grow using this tool:
#9: Friend or Follow
Friend or Follow helps you improve your Twitter marketing. It tells you who's not following you back on Twitter and who you're not following back.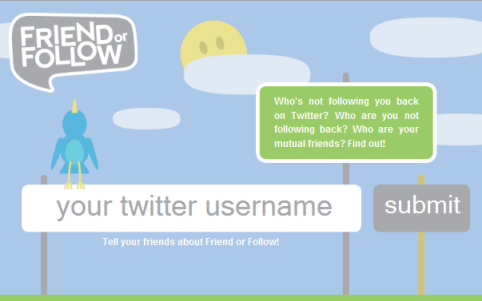 Tools to Make Video Blogging Easy
Steve Garfield always makes video blogging easy for everyone. Here are three tools to create on-the-fly videos to enhance your social media content.
#10: Wetoku
Sign up for Wetoku to make the popular side-by-side video interviews. All you need to do is sign in and send an invite code by email to the person you want to interview.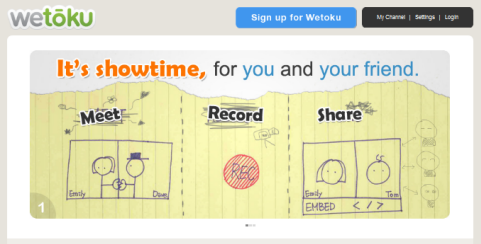 #11: Socialcam
If you have an iPhone or an Android phone, be sure to check out Socialcam. Steve says this is the easiest way to share videos with your social networks.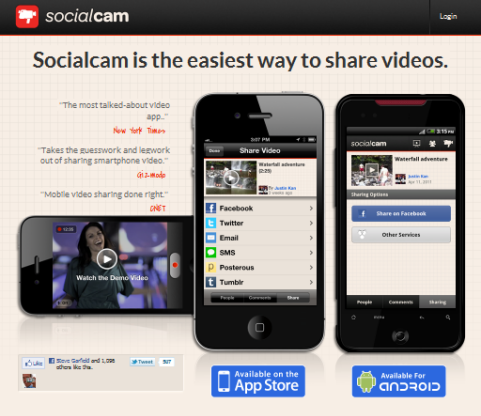 #12: Stupeflix
Use Stupeflix to integrate after-effects and photos to your videos. If you want to do editing without using editing software, this tool is for you.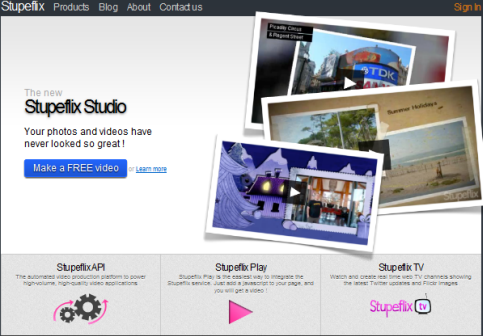 Find the Tools You Need
One of my takeaways from the summit was that you don't need to use all of the tools available. Businesses have different cultures, different goals and are at different stages in integrating social media into their marketing mix. These social media pros found the tools that worked best for them.
Do you think any of the tools above can make your social media marketing easier to execute? Please let us know in the comments below if you're going to try any of them.
Experience The World's Largest Social Media Conference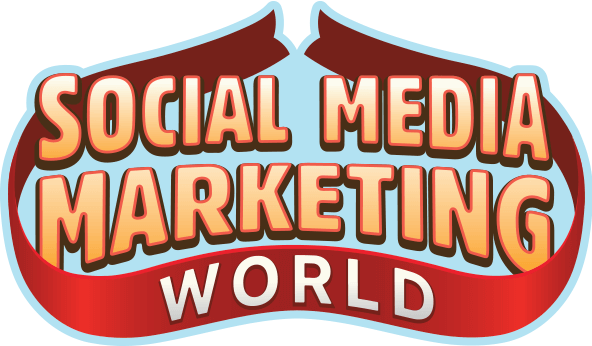 Quality marketing training, actionable takeaways, and beneficial connections—that's just a fraction of what you can expect at Social Media Marketing World! Join thousands of smart marketers in sunny San Diego this spring and level up your marketing.
🔥 Sale ends Tuesday! 🔥
GET TICKETS NOW