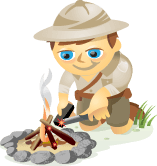 Are you struggling with day-to-day social media marketing tasks?
Are you looking for tools to speed up your social tasks?
In this article, I'll share four social media tools and tips to help community managers save time, show creativity and streamline community management for their companies.
Why Social Media Tools
Community managers for organizations of all sizes are tasked to cover everything from curating content to creating it. Customer support, marketing, Vine and webinars all fall into the mix.
The sheer volume of tasks can be overwhelming. But it doesn't have to be. With just a few tools, individuals and teams can manage their responsibilities better, while presenting a successful social media presence.
Keep reading for four social media tools that will make your social media tasks much easier.
#1: Manage the Appearance of Links to Your Website With Facebook Debugger
We all know Facebook updates that include pictures and snippets of their content do unbelievably better than ones that publish bare links. We're a visual bunch, us humans.
Has this ever happened to you? You updated a page on your website with new images. Then, when you tried to publish a link to the page on Facebook, you found yourself staring at the link text for way too long.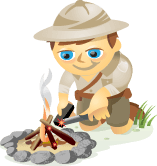 Are you looking for social media tools to get more out of your marketing?
Are you wondering what tools marketing pros are using successfully?
We asked fourteen well-known marketers to share the latest social media tools they've been using.
Discover how you can use these tools to help you to get more out of your social media marketing.
#1: Mention
Mention was developed as a user-friendly replacement for Google Alerts. They're a textbook example of how to build a platform by doing one thing better than anyone else.
As well as being an absolute joy to use, it captures so many more, ahem, 'mentions' online than any other platform I've used that it's become my #1 go-to social mention reference tool.
There are many clever things behind the way Mention is set up. They've taken the Apple approach to clean and simple UI to give you great functionality as a default and the power to modify settings to really hone in on what's important to your circumstances.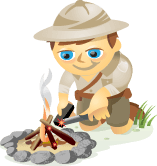 Are you drowning in social media tasks?
Do you need better tools to help you manage your social media marketing?
Automating some of the more repetitive tasks related to social media can help you be more productive and efficient with the execution of your social media strategy.
To save you time and improve your marketing efforts, I'll show you three social media tools that will deliver your content efficiently.
#1: Be More Efficient on Facebook
Post Planner, an independent application you install within Facebook, is designed to help you deliver content to your Facebook Page effectively. The app offers paid plans and a free trial. We've used the free trial for the demonstration below.
Features:
Automate publishing of selected content to your Facebook Page based on a time schedule that you predetermine.
Identify trending content to add to your queue.
Add your blog feed and publish your new posts automatically.
Crowdsource content from other Post Planner users. If a Post Planner user creates a folder containing content from the top Facebook experts, this folder is available to other Post Planner users to select content from.
View the latest content from your favorite Facebook Pages, Twitter accounts or blogs from within Post Planner and add articles, tweets or posts to your queue.
View simple analytics that show you the percentage of people who liked your post, clicked it or commented on it.
Target your posts based on a selection of details such as gender, age group and level of education and save the target for future use. Link the targeting to a time zone and Post Planner will adjust the publish time.
Post Planner provides a database of thousands of updates you can search to find ideas for your status updates.
Upload a bulk file of posts.